At 99 years old, World War II veteran George Blake knows what it's like to go through an economic crisis. He grew up during the Great Depression, after all, and struggled to find a decent job in its wake. Now that the coronavirus pandemic has led to lost jobs and hard times for many in his local community of Salida, Colorado, Blake wanted to help out.
He's pledged to take 100 walks before his 100th birthday on Jan. 29, 2021, to raise funds and awareness for people in need through a local charity fund.
"I especially think of the homeless people and the people that were laid off and have no income and are starting to have hunger problems," Blake said in a phone interview. "That's where I really wanted to support them — especially in a small town like this, we don't get a lot of attention from the bigger corporations in the city."
Blake, a New York City native, has spent the better part of his life dedicated to service — first as a soldier who survived the attack on Pearl Harbor, then a U.S. Air Force reservist, engineer for a defense contractor, and a longtime community volunteer — including as an emergency medical technician.
He's not going to let a pandemic — or his age — stop him now.
The idea for the "George Blake Challenge" came from Blake's friend, Tom Syzek, who had seen news stories about 100-year-old British World War II veteran "Captain Tom" Moore, who's become a national hero in England by raising $40 million for health care workers.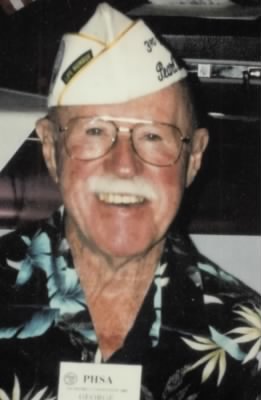 "I mentioned this story to George, just being a friend and a veteran, and he said, 'Do you think I should do something like that?'" Syzek said. "His statement is always, 'I'd be walking anyway.'"
Blake lives independently in a townhome with his 11-year-old rescue dog, a boxer mix named Shelby, who appreciates a good walk. The two generally walk for just under half an hour with the help of a push walker that enables Blake to get farther than he would with a cane.
"When I first started doing it, I had to really push myself to go any distance, but now I'm used to the distance," Blake said.
Though his movement is somewhat limited, he's in good physical shape, aside from macular degeneration in one eye.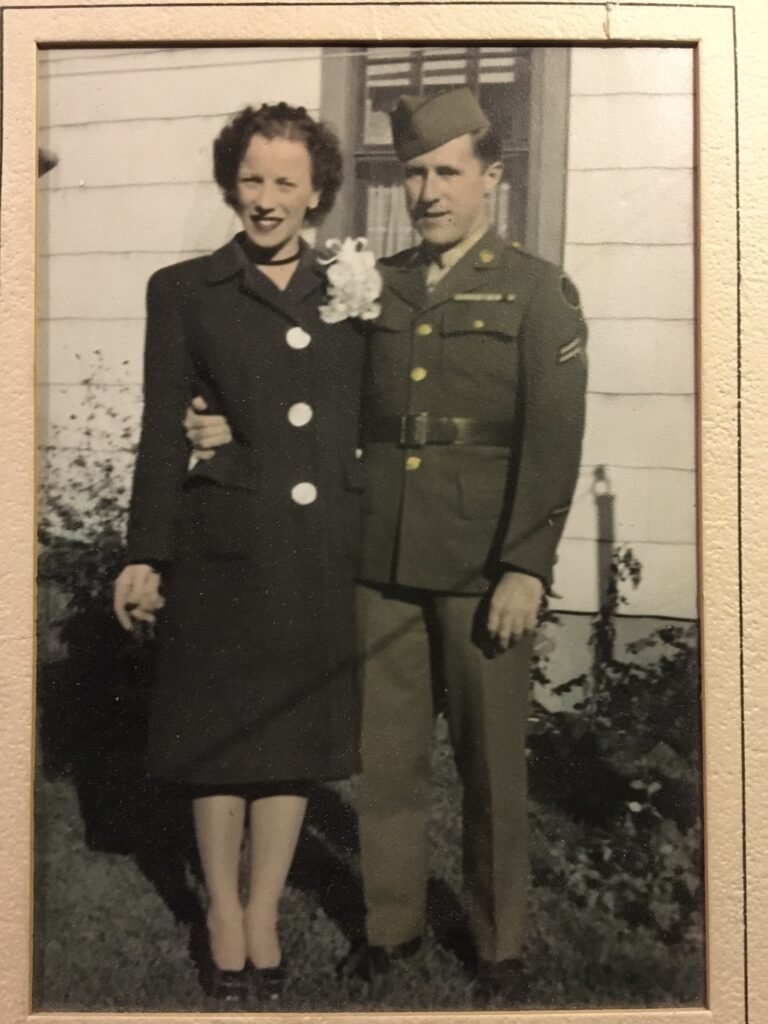 "I don't know why, but I'm apparently in good health," he said. "There's nothing wrong with me, really."
Maybe he has good TLC, he joked, because his wife, Helen, lived to be 92 before her death seven years ago, even though she'd had rheumatic fever as a child that doctors feared had weakened her heart.
The couple met at 15 and wrote letters to each other while Blake was stationed at Pearl Harbor, before and after the U.S. entered World War II.
He still remembers the events of Dec. 7, 1941, vividly — how he was getting ready for a scrimmage game of basketball with his friends at the gym across from the barracks when he heard planes flying so low that they could have been landing on the roof.
"I'm not a very deep thinking kind of person, but I enjoy life. I had a good wife and a good family."
A siren started blaring but then lost power and cut out. When he made it to his position outside, there was already smoke coming from the harbor. He saw a plane crash into a building and kill four men.
"The machine gun I had was infantry mount. In other words, it was made to shoot at people, not at airplanes. But I got so excited one time when a big plane came very low and behind us, I actually tilted the gun way up and started shooting at it — did my duty," he said. "It didn't do any good, but it made me feel better."
The days after the attack were spent preparing for war, stringing miles of barbed wire fencing, and building machine gun pits, foxholes, and underground command posts, he said.
"In the Army, you train for certain things, and you react to your training and do what you're supposed to do."
After three and a half years, Blake returned to the U.S., bought a ring for Helen during a brief stop to change trains in New Orleans, and went home to New York to propose and, subsequently, elope. Though he had initially wanted to make the Army his career, Blake decided he didn't want to have a family in uniform, so he got out of the military to use the GI Bill to study engineering, which led to a 37-year career at Bell Telephone Laboratories, commonly known as Bell Labs.
The couple went on to have three children, five grandchildren, and 10 great-grandchildren.
"I'm not a very deep thinking kind of person, but I enjoy life," Blake said. "I had a good wife and a good family."
Syzek, who met Blake through a local charity that helps seniors with nonmedical tasks and chores, described his friend as a "big give-back-to-the-community guy."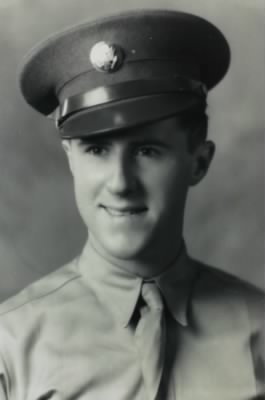 "He's like the local hero. Everybody knows him. He's very humble, kind of unassuming, quiet," Syzek said. And when a veteran in the community dies, Blake shows up to their funeral wearing his uniform to pay his respects.
Blake said he doesn't know anyone personally who has been impacted by the coronavirus, but that doesn't stop him from wanting to help.
Donations to Blake's efforts will benefit the Chaffee County Community Foundation, which provides emergency relief to individuals in need, as well as nonprofit organizations. So far, his 19 walks, as of press time, have raised around $2,600.
"A lot of [good] stuff happening in these times is due to volunteers," Blake said. "I'm just one of them."