When the Army announced this past summer that 60 men who fought in the Battle of Mogadishu would have their valor awards upgraded together, the news struck home for a band of veterans of the fight who have long felt overlooked.
Men of the 10th Mountain Division, and particularly a platoon of augmentees from the division's 87th Infantry Regiment, not only fought through the Battle of Mogadishu but saw intense combat elsewhere during Operation Continue Hope. But only one member of the platoon eventually received an award for valor.
"It was a gut punch when [the Rangers and other units] were all upgraded to Silver Stars; we can't get an acknowledgment that we were in the country," said Brian Puckett, the platoon leader of the augmentees. "That doesn't take away from what they did, there's just an inconsistency that's very profound."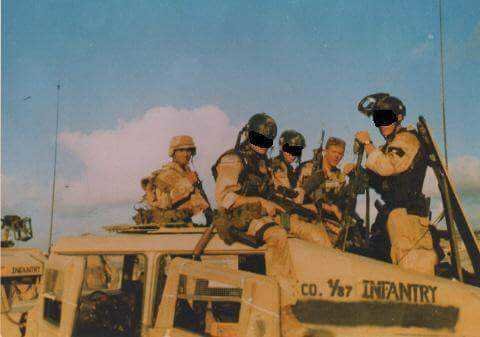 Lt. Col. John Suprynowicz, also a Battle of Mogadishu veteran, said he witnessed firsthand some of the acts of bravery by the men from 1-87. He believes their sacrifices might have been overlooked back in 1993.
"This is a platoon of warriors that have never been recognized for their feats of valor, and it's about time that we do it," he told Coffee or Die Magazine. "We can still right the wrongs this many years later."
Suprynowicz has spent the last several months or so connecting with the men to better understand who did what over the course of 1-87's deployment.
In 1993, 3rd Platoon from 1-87's Charlie Company, joined by medics and forward observers from their company, attached to a larger contingent of 10th Mountain troops from the 2nd Battalion of the division's 14th Infantry Regiment. The combined 10th Mountain unit deployed as Task Force 2-14 to Somalia in support of Operation Continue Hope, a UN peacekeeping operation. The task force was thrust into the spotlight that October after it fought its way in and out of Mogadishu under hours of intense enemy fire to reach two crashed Black Hawk helicopters and rescue trapped Army Rangers and Special Forces operators.
The Battle of Mogadishu, memorialized in the book and movie Black Hawk Down, came in the midst of Operation Gothic Serpent, the Army's plan to topple Somalian warlord Gen. Mohamed Farrah Aidid and restore peace to the city. A 16-hour firefight ensued after the two helicopters from the 160th Special Operations Aviation Regiment were shot down, and casualties began to pile up.
The Army recently upgraded 60 awards given to Rangers and other special operations soldiers for their involvement in Mogadishu. Fifty-eight received Silver Stars and two pilots were awarded the Distinguished Flying Cross. The upgrades brought the total of Silver Stars awarded for the battle to more than 90.
Puckett said he and his men take no issue with the recent upgrades but find it frustrating to watch additional awards being issued, knowing that their platoon was told they could hand out only one valor award, despite multiple accounts of gallantry.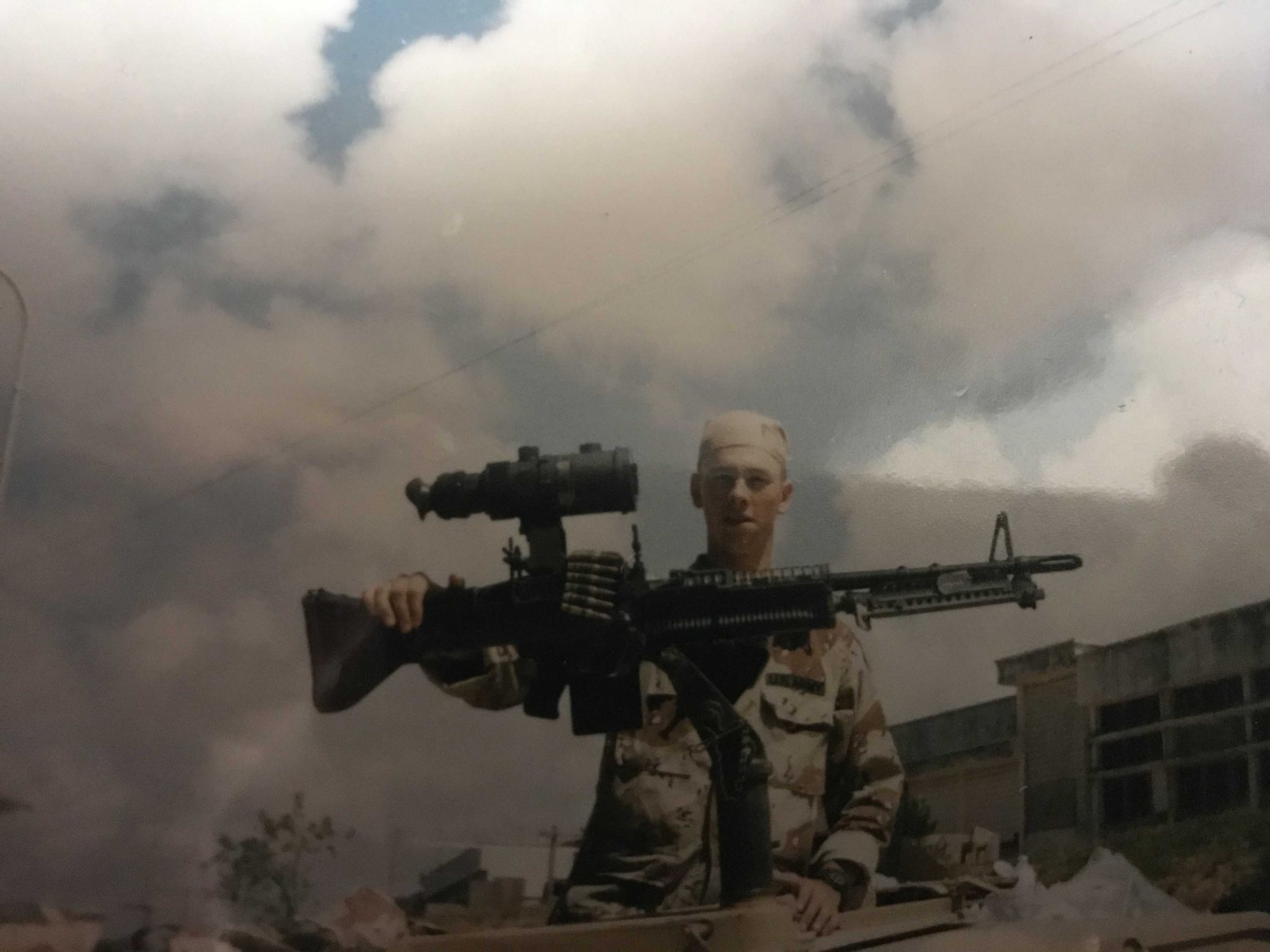 Overall, the men of TF 2-14 — which numbered over 400 soldiers — were initially awarded 30 Purple Hearts, four Silver Stars, 12 Bronze Stars with a "V" for valor, and 12 Army Commendation Medals also with a "V," for actions both in the Black Hawk Down battle and for earlier operations in the city. The unit itself also received the Valorous Unit Award, the Army's second-highest unit decoration.
But the 40-man platoon from 1-87, whose members earned three Purple Hearts while fighting in Mogadishu, received a single valor award for one soldier. That went to Spc. Arthur Houston for exposing himself to enemy fire, dragging a wounded comrade to safety, and providing suppressive fire against the enemy while his team treated the soldier on Oct. 4, 1993.
The platoon nominated Houston for a Bronze Star. Instead, he received an Army Commendation Medal with a V.
The remainder of the platoon received Army Achievement medals, noncombat awards typically awarded for high levels of professional competence or high PT scores.
Puckett now says that when he was told he could award a valor decoration to just one of his men, he pushed back politely.
"I regret that I didn't advocate for them, I didn't stand on someone's desk and demand to be heard," Puckett says. "I strongly regret that. I didn't do that and I should have."
He was only a junior officer at the time, he says. Looking back at it now, he wishes he had done more.
"I wasn't heard at the time," Puckett says. "But I didn't go above and beyond to make sure that I was heard."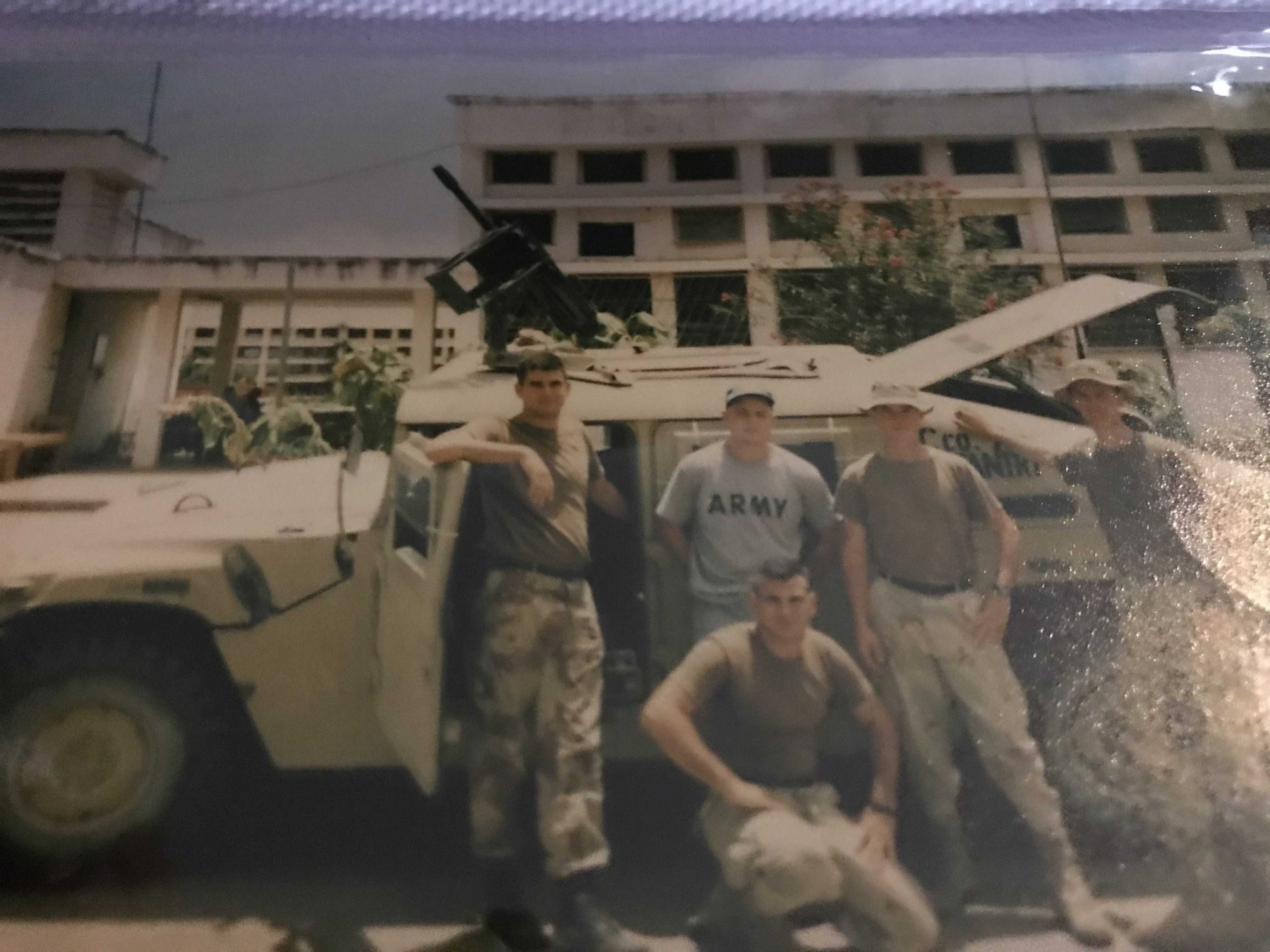 The mission on Oct. 4 wasn't the platoon's first hectic firefight. Just a week before, the 1-87 soldiers had seen equally fierce combat when the platoon had manned a similar rescue convoy sent to find a single crashed Black Hawk from the 101st Airborne. During the rescue, one member of the platoon was shot through the throat, leaving him paralyzed, and another took a round to the thigh while manning an HMMWV's mounted M60.
Two pilots from the helicopter evaded capture despite being wounded. Chief Warrant Officer 3 Dale Shrader, the pilot, fought off militia members with his pistol and was awarded the Silver Star.
The men of 1-87 remain in touch and hope that the recent upgrades for the Task Force Ranger soldiers will lead to reviews of awards for 10th Mountain soldiers who fought in Mogadishu.
Suprynowicz insists the men of 1-87 don't care about the awards. But in his opinion, most — if not all — the men deserve to be honored for their individual acts of valor. With only a few years left before he retires, Suprynowicz has one last mission in mind: to look out for the men who were somehow overlooked nearly 30 years ago.
"I'm taking on the obligation, the ownership, because if not me, then who? If not now, when?" he said. "Maybe I can do something about it to get these guys recognized."
Editor's note, Oct. 10, 1 p.m.: A photo caption in this story has been changed to reflect the correct name of Matt Lagana, who is pictured in the photo.
Read Next: