On Oct. 3, 2009, combat outpost (COP) Keating in the Kamdesh district of Afghanistan came under attack by 300 Taliban insurgents. During the Battle of Kamdesh, U.S. Army Staff Sergeant Clint Romesha is credited with leading the counterattack, directing air support, and providing suppressive fire throughout the 12-hour battle.
Romesha was in the Army from 1999 through 2011, when he left active duty to spend more time with family and work in North Dakota's oil industry. In 2013, he was awarded the Medal of Honor for his actions during the Battle of Kamdesh. His book, "Red Platoon: A True Story of American Valor," was released in 2016 and is being made into a movie by Sony Pictures.
Romesha stopped by the Black Rifle Coffee Company headquarters in San Antonio, Texas, earlier this year and took some time to sit down with Coffee or Die for our latest installment of 11 Questions & A Cup of Coffee. Pour yourself a hot cup of joe or a cold brew, and enjoy.
This interview has been edited for length and clarity.
COD: How do you take your coffee?
CR: In the morning, a little cream; by 11 AM until about midnight, just black.
COD: How do you make your coffee?
CR: Old-school drip — just the old drip over.
COD: What's the most bizarre or extreme place you've ever had or made a cup of coffee?
CR: I think the most bizarre would be the first time in an Abrams Tank, sitting there making it just off the back deck with the old canteen cup — the instant coffee out of the MRE. Set it on the exhaust, let it warm up. Always very flavorful with the extra exhaust fumes.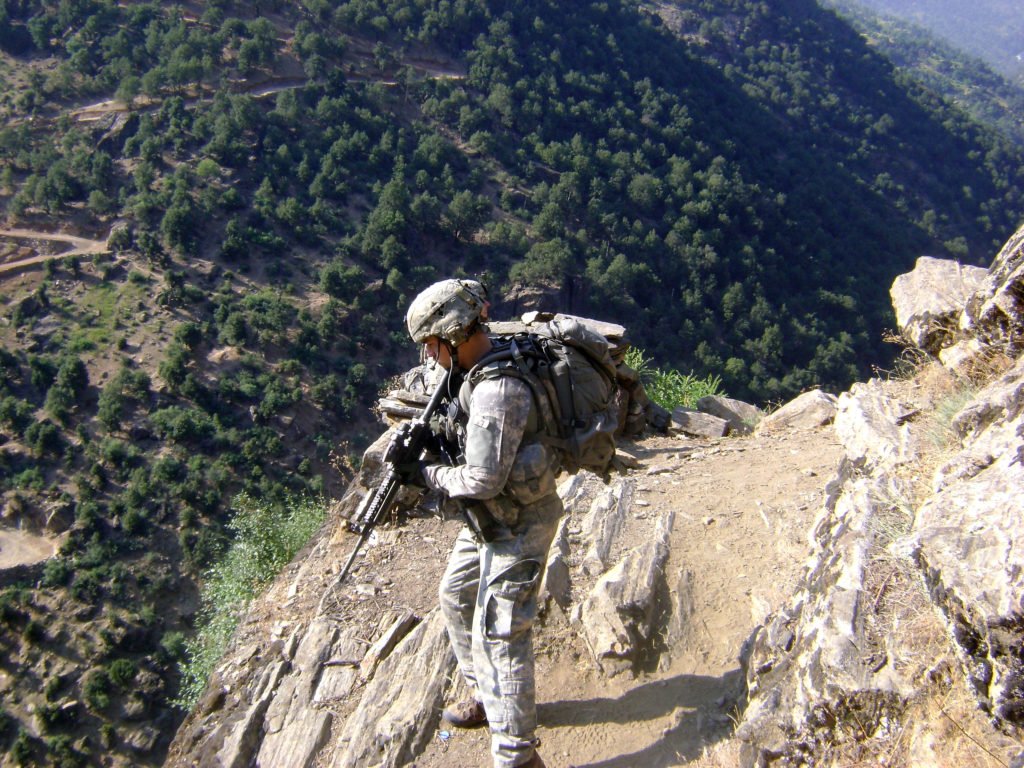 COD: What's the hardest thing you've ever done, physically or mentally or both?
CR: Out of all random things, the hardest thing I think I've done is when I had to do the audio version of my book. It was only like 20 pages, but when you're stuck in a sound studio for 16 hours over two days, and after an eight-hour day, I'd get done — I was physically and mentally exhausted. Apparently, when I read out loud, I take contraction words and instead of "can't," I say "cannot." And then, of course, they stop you every time you do something like that. A lot of restarts, to the point where it's like, "Look, dude, this isn't Teddy Ruxpin. People aren't reading along with the book. Just let me talk how I normally do."
Doing two days of that — like I said, it's 16 hours to go through 20 pages — I was … I can't imagine another time where I was more mentally and then physically exhausted. I know that sounds really weird, but it takes its toll on you.
COD: What motivates you to do what you do?
CR: The big thing that motivates me is, I've always had the philosophy in life that I can't change anything in my past. I can learn from it, I can grow from it, but tomorrow is the most important thing. So, what am I doing today that will affect tomorrow, and what can I do today that helps either improve me or those around me to show up for the future?
COD: What do you think is the most misunderstood thing about you or the work that you do?
CR: I think the most misunderstood thing about me is that people think I'm over 5-foot-5. It's funny, but it's true. When I meet people for the first time, they're like, "I thought you'd be a lot taller." And it's like, "Well, no. When you're 5-foot-5, you're just harder to shoot." So, being small is good.
COD: How do you define success?
CR: I define success as what we pass on to the next generation and how they contribute to the idea of American culture. That we have just the unlimited ability to be whatever we want and take on whatever past chances, opportunities to fail and be successful. Success for me is what that is. What you leave to the next generation to pass that on so they understand that you'll inform them.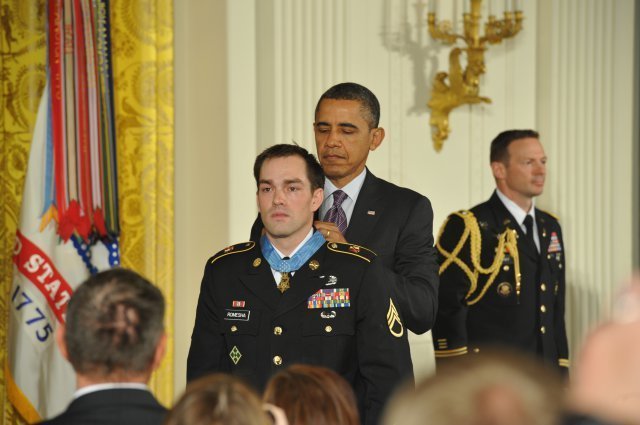 COD: Mountain view or ocean view?
CR: Mountain. I grew up in Northern California, which most people think, "Oh, you're from California — how are the beaches?" I was six hours away from the beach. I grew up in the Sierra Nevadas, the high-desert area. I loved looking at the mountains, I loved being in the mountains — the only spot that sucked with mountains was Afghanistan.
Mountains are always … I don't know, there's just serenity and looking at such a defining obstacle in your world. Whereas, I look at the ocean and I'm like, "I can't swim, so screw that!"
COD: If you could have any superpower, what would it be?
CR: For me, it would be the ability to control time. I think if you can control time, you can control everything that comes out.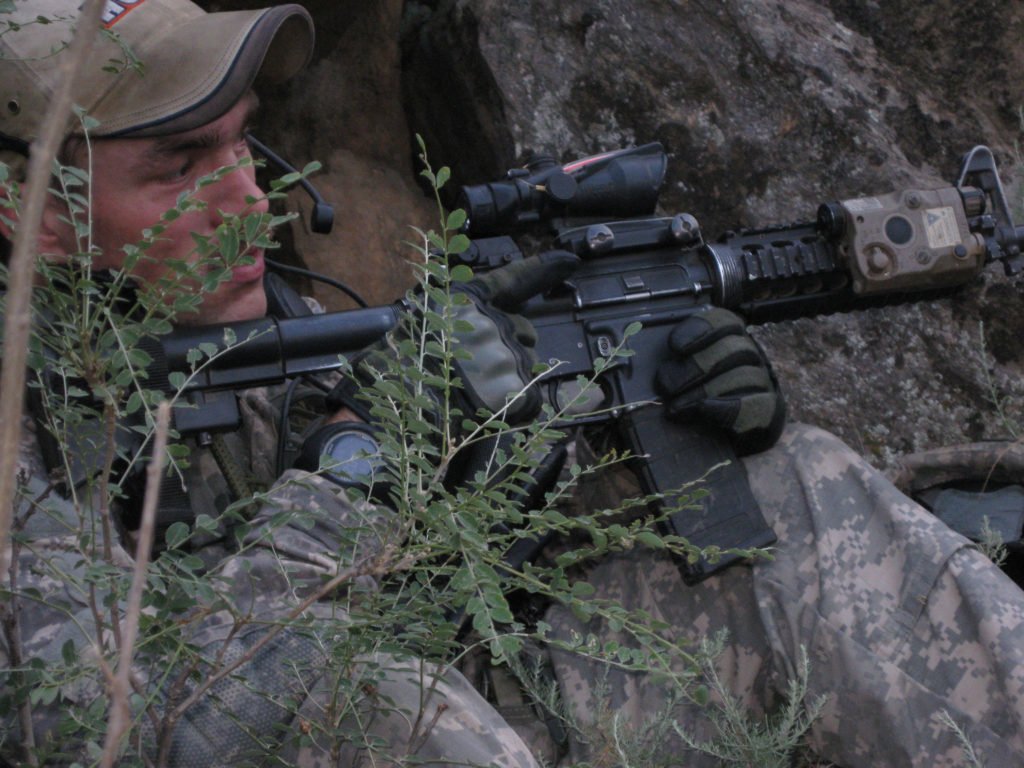 COD: What are your hobbies outside of what you're known for?
CR: One of the hobbies I've been trying to work on — getting up to North Dakota, I've never skated before in my life. At 30 years old I decided, "I'm going to strap on some skates and learn how to play some hockey." So, that's been my hobby, pains, and aches for the last almost four or five years. Trying to figure out how to stop on skates, how to take a slap shot, how to not get hit, and how to stay on your skates before you're on your butt.
COD: On a scale of 1 to 10, how confident are you in your ability to survive in a post-apocalyptic world? (1 being you're dead on day one, 10 you're the ruler of the New World Order.)
CR: I'd probably be about a six because I'd probably get lazy and bored at some point and let my guard down, and then slip up and fuck up.
I wouldn't think zombies would want to go out to North Dakota though.