Donnie Vincent isn't your typical hunter. The biologist turned hunter-conservationist turned filmmaker has traveled the world to stalk and kill dangerous big-game animals, often after spending weeks in austere environments to earn the opportunity. He's received a bit of notoriety from the documentary films he makes about those experiences, which tend to be equal parts adventure and philosophy.
He's not a trophy hunter, even though the uninformed may be inclined to think that after perusing his Instagram.
He's also not the rich "hunter" who stays in a five-star resort at night and is guided to predetermined locations to pull the trigger on an animal that will be cleaned and packed out for him.
Vincent is a man of conviction who lives by a moral code born out of a deep appreciation for the wilderness and the role he plays in it — a role he has often felt conflicted about in the past.
Coffee or Die sat down with Vincent for the latest segment of our "11 Questions and A Cup of Coffee" series shortly after his latest film, "The Other Side," was released. We waited to publish it on Earth Day in honor of his conservation efforts.
COD: How do you take your coffee?
DV: Black. Usually an Americano.
COD: How do you make your coffee?
DV: Two things. One, I go to the little coffee shop across the street and get coffee often enough. And then we also have an espresso steamer at the office.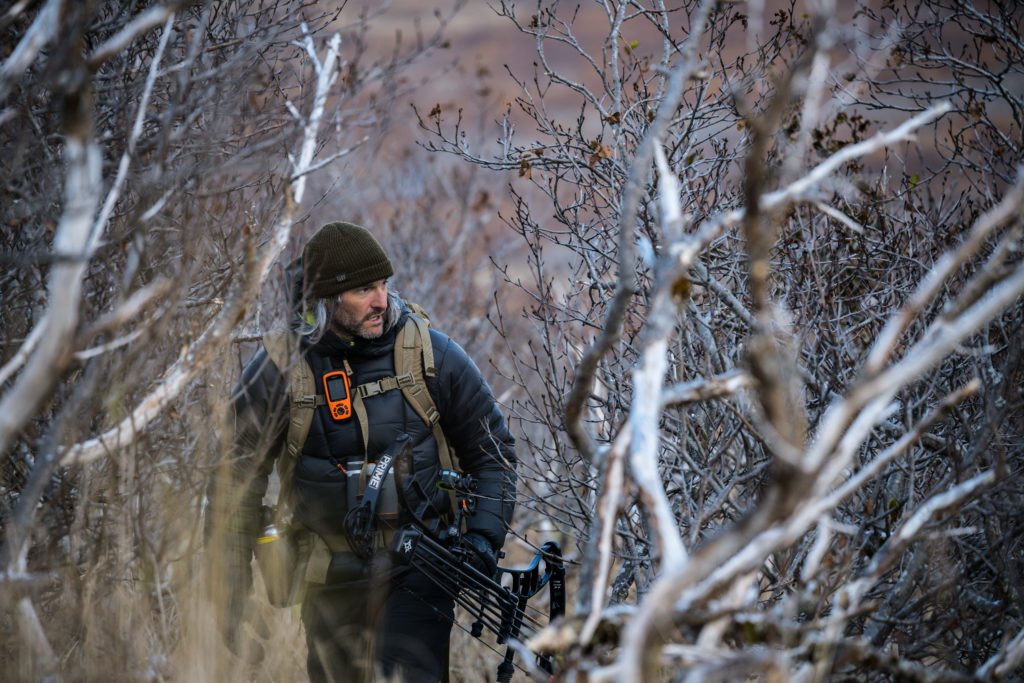 COD: What's the most bizarre/extreme place you've ever had (or made) a cup of coffee?
DV: Probably the most bizarre place I've ever made a cup of coffee was sitting on top of a flat-top boat in the Sundarbans, which is the largest mangrove swamp in the world, just north of the Bay of Bengal in Bangladesh. I was sitting on the rooftop listening to tigers roar in the jungle at night. We were doing a tiger study and were sitting up all night, so we were making a rudimentary cup of coffee. Basically taking roughly ground-up grounds and pouring hot water over it into a cup, and reusing the grounds, so the coffee would get weaker and weaker.
COD: What's the hardest thing you've ever done (physical or mental)?
DV: The hardest thing I've done in life has been, easily, mentally struggling with a lack of self-confidence — probably the hardest thing I've had to deal with every single day. The hardest thing physically that I've ever done was arrowing a Dall sheep in eastern Alaska in a blizzard. The next morning I had to cut it up and pack it out, doing somewhere between 25 and 30 miles in a single day. Literally went so far that I could barely take another step, and all my toenails turned black and fell off.
COD: What motivates you to do what you do?
DV: Sharing wild places with people that wouldn't be able to see them or couldn't see them on their own. And, selfishly, coloring my own ride — my own life — by telling other people stories about it. I just found my presence to grow tenfold in the idea of taking all this information and then being ultra present when I'm in a particular location because I know I'm coming home to share it with an audience.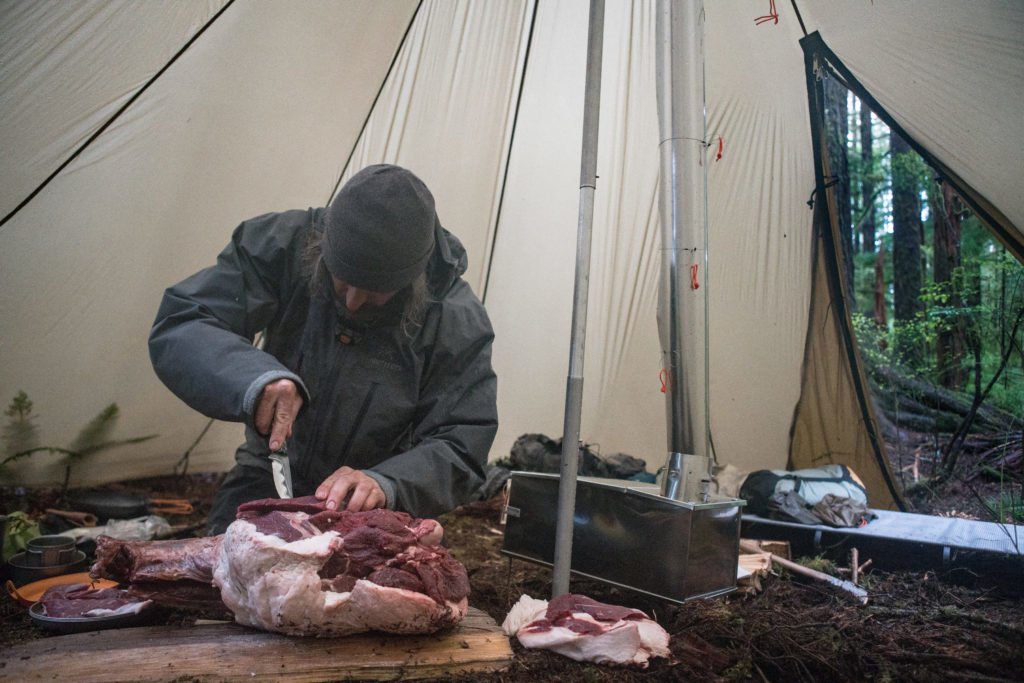 COD: What do you think is the most misunderstood thing about you or the work you do?
DV: Maybe the most misunderstood thing about me is that people think that you have to be a badass to do the things that I do. Really, it's just a mental game. It's not even about being mentally tough; it's being mentally present and enjoying that … people see you suffering and they think you enjoy the suffering — and I do — but really the joy that comes from suffering is secondary or tertiary because I know that the suffering is short-lived and makes everything else in life that much more colorful and brighter.
I think people confuse that with being a badass when really you just have to have a good mental game and just embrace the cold, embrace the wet, embrace the bugs, embrace the bears and the time away from home. And then when you finally get that time with family, time with friends, time with pizza, it's ten times better than if you had never gone in the first place.
COD: How do you define success?
DV: Honestly, growing as a man every day. Trying to be more kind. Trying to give more than you're receiving, which in and of itself is a selfish act because you're thriving off the euphoria of helping others — or at least I do.
Trying to have ultra presence. We are such a short-lived animal; even though 100 years, if you will, seems like a long time, we have such a short time on earth that I think the more presence we can harbor, the more successful our lives will be. Falling into these routines, falling in these ruts — the safety net that we build ourselves in our lives — I think is the greatest detriment.
So, I think the opposite of that: breaking out of the rut, breaking down walls, doing what you want to do — really doing what you want to do — is where you're chasing success. I think that presence in each breath that you take — if you're working on work you want to do, loving a beautiful woman, living where you want to live, doing work that embodies who you are as a man — I think that's really where success is.
COD: Mountain view or ocean view?
DV: [laughs] Son of a bitch. [long pause] Mountain view.
COD: If you could have any superpower, what would it be?
DV: I think flying.
COD: What are your hobbies, outside of what you are known for?
DV: It's what I'm known for, to be honest with you. When I'm not hunting, I'm fishing. But I do a lot of things. I do a lot of reading. I really enjoy motorcycles. I'm jealous of people that know how to surf. I'm jealous of people that know how to downhill ski really well. But yeah, when I'm not hunting and fishing on camera, I'm hunting or fishing on my own.
COD: On a scale of 1 to 10, how confident are you in your ability to survive in a post-apocalyptic world (1= dead on day one, 10 = ruler of the new world order).
DV: I feel pretty confident that I'm gonna run a heavy 7-ish. I'm not gonna be king, but I'm gonna fight like hell, I'll tell ya that.
Listen to the rest of Donnie Vincent's appearances on the Launch Code podcast: Episode 57, Episode 78, Episode 79, Episode 80, Episode 108, Episode 109, Episode 110.