Black Rifle Coffee Company founder and CEO Evan Hafer has three loves: his family, his projectiles, and his coffee. Those elements led him to launch BRCC back in 2014, when he decided to stop deploying overseas. However, it was on those deployments that the former U.S. Army Green Beret and government contractor perfected his roasting process.
While you might think you know a lot about the man behind the brand, we're guessing there are at least a few questions he hasn't answered in the various interviews he's given throughout the years. So we sat down with Hafer at BRCC headquarters in San Antonio to ask them.
Brew yourself a mug of the freshest coffee on this side of the equator and settle in for our latest installment of 11 Questions & A Cup of Coffee.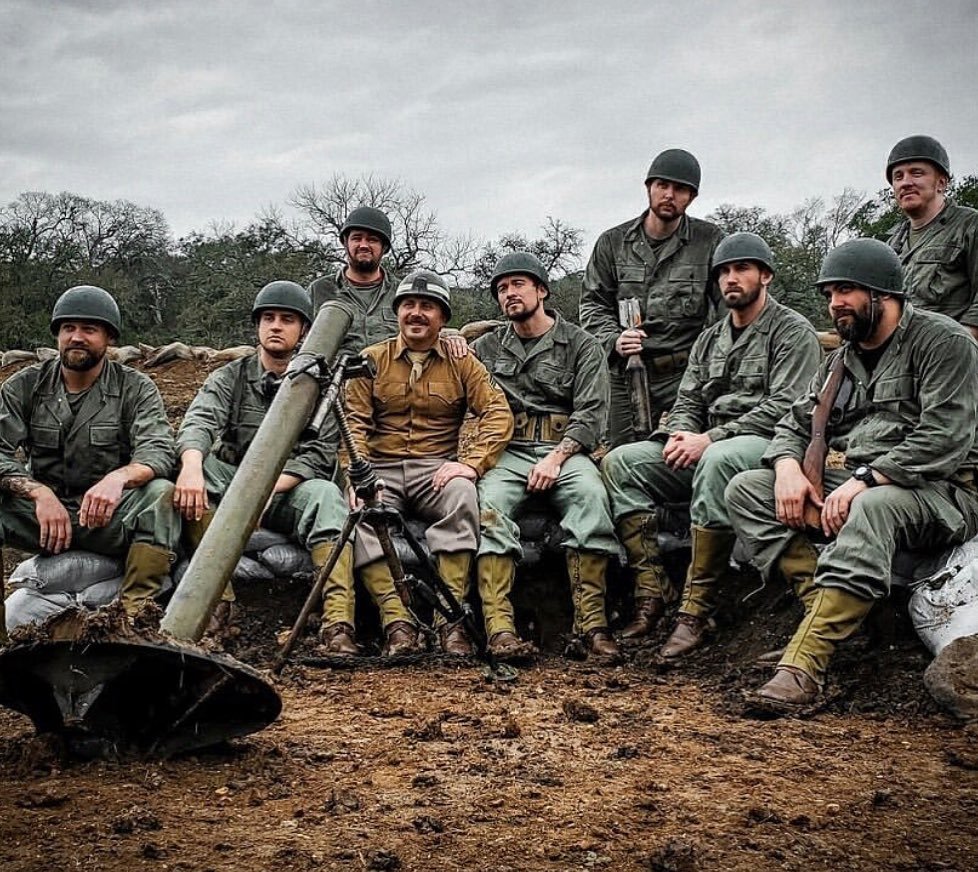 COD: How do you make your coffee?
EH: I make my coffee in several different ways, actually. My preferred method of making coffee is typically going to be in a pour-over device — it's either going to be a Hario pour-over device or a Chemex. Most of the time it's going with a hand grinder — Black Rifle Coffee has a hand grinder, and I'm partial to it because I helped invent it.
And I use a gooseneck kettle, typically the temperature range would be between 197 to 202 — 197 on the low end if it's a lighter coffee. So I've been doing most of my lighter roast coffees in that temperature range, and then the darker roast coffees, I'll hit like 200, 202. So just as a general rule of thumb for me, our lightest roast is 197, our darkest roast I run through 202 at basically a 1-to-16 ratio across the board with granularity sizes roughly salt. Some people go pepper, but I don't like it. You get a nice big bloom out of that.
COD: How do you take your coffee?
EH: Black, there's no other way, right? People don't drink their coffee any other way, do they? Not our coffee — not good coffee. You don't put creamer in good coffee, that's just something you don't do.
That's like saying, 'How do you like your democracy? With communism.' They don't really work.
COD: What's the most bizarre or extreme place you've had or made a cup of coffee?
EH: Wow, that's an interesting question. The most bizarre or interesting place I've made coffee. Boy, I have to think about that. I think the most interesting place I've made coffee would probably be on a HMMWV, and it was probably the invasion, I would imagine, because I had done it several times after that roughly in similar circumstance. But when you're making a cup of coffee when you're invading a country, out in the middle of the desert, off of a vehicle — those are the special moments you remember, Marty.
COD: What's the hardest thing you've ever done — physically, mentally, or both?
EH: Oh, wow. The hardest thing I've done physically or mentally — I would say starting and running Black Rifle Coffee has been a physical and mental challenge for a combination of reasons. But it's all in perspective, which is I think — and I've told this to multiple people — that I'd prefer to go back to Special Forces assessment, selection, and the Q course and do that back-to-back concurrently than start Black Rifle Coffee again.
I think it's different, and people always say, 'Well, why? Because there's no way that starting a business and running a business is more difficult than these things.' It is because you have a family, you know, when you're working with a company and you're growing a company and you're mortgaging your house and selling everything that you own and you're kind of just gambling that you're going to be able to pay the rent next month and you're gambling with your children's college education and whether or not you can clothe and put food in their mouths. There's something that's more psychologically difficult.
Outside of that, I wouldn't say that any combat experience that I've had or military experience — those were difficult, but they were very individual endeavors, and they were with volunteers that were all kind of selected and pushed toward a certain mission. We all were on board with that, but your children haven't necessarily volunteered to sign up for poverty if daddy messes this up. They're draftees in that circumstance. It's different — I've explained to people business is like getting deeper into the water. The further out you grow a business, the bigger it becomes, the deeper you get under the water, so if you make small mistakes, you're dead, essentially. And it's a constant amount of pressure that never really goes away versus in most combat zones or scenarios, you'll get spikes of adrenaline then you'll crest down and you'll have time off or whatever that might be, then you'll do it again and again. There's not a constant amount of consistent pressure that continues to build the bigger you grow your company to.
COD: What motivates you to do what you do?
EH: My mission statement five and a half years ago that still drives me today is to live a happy and fulfilling life. Individually, I think, a person has to kind of assess what they're doing first, and I think you have to be happy. When I say that, how do you define happiness and how do you define fulfillment? What I've done now is I've tried to create an environment of love more than anything else, so I invest most of my time and energy in things that will create a positive return, whether that's in good, fulfilling relationships with my peers and subordinates or with a positive and loving environment for my family. I would say the majority of what drives me is the constant pursuit of creating a positive environment for my children, and then I would say my family, and then my business, and then me. So I'm the last one there in that line.
COD: What do you think is the most misunderstood thing about you or the work you do?
EH: Man, I don't know. Is there any misunderstanding? Me or the work that I do? I think probably the most misunderstood thing about being the CEO of Black Rifle Coffee is that it's fun and always fun — and trust me, it's my honor and privilege to serve the company, and I love it because I founded it, but the amount of pressure is consistent and it takes a lot. And when I say that the psychological effects of running a company from your garage to where it is today in five and a half years — that's seven days a week, 24 hours a day — and I think we created a value proposition within content where we're trying to create value, whether that's inspiration, information, or humor, in most of our content. And sometimes that could be the perception that every day is just fun and games and happy-go-lucky environment, that we just fire up our cell phones, make stupid videos, and put them out on the internet.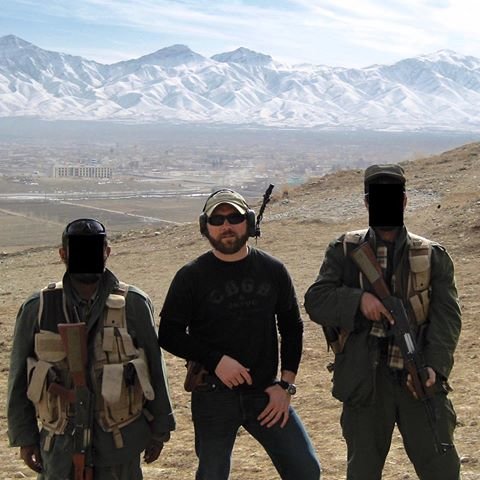 I think the largest misconception to that is to create a positive value in anyone's lives with content or with a product, that takes a significant amount of work. So when somebody enjoys a cup of coffee, they don't necessarily see all the work that goes into it, and when someone enjoys a piece of content, they don't see all the work that goes into that. You have two definitive things that have to connect in order for that experience to be incredible all the way through. There's a layer of sophistication and an effort of work that is quite literally unparalleled to what people might imagine.
COD: How do you define success?
EH: Oh, that's easy. For me to define what success is is your immediate impact on people has to be positive and your lasting legacy on people has to be positive. So when you define what success and positivity and then what type of legacy and value you want to create, it has to be one of the good propositions. So what is good? I always kinda go back to love. When you're a passionate person — I truly love my children and my family, I love coffee, not in the same way, right, and then most of the company, I truly do love the company, right.
So, the way I define success is if I can have my entire life, an ecosystem that surrounds me with the characteristics that I've just defined. Those are all good characteristics, and you'll notice that none of those things directly represent profit. You have to kind of come back and say, "What is profit? What is success?" Wealth in most Americans' eyes is, if you're wealthy, you're successful — and that is absolutely untrue. Most of the people that I know with large wealth, they're not happy people, actually. And I think once you kind of get into the more existential reality of creating wealth and then defining success for yourself, and if you build your entire existence around just creating profit and wealth, you're teed up for a long fall. But if you build wealth around creating happiness and love, you can't really fail. You really can't. Because if you do fail, and you don't create profit, you still have a bunch of people that really do love you.
COD: Mountain view or ocean view?
EH: I think that I'd always prefer the mountains over the ocean. I'm just not an ocean guy. I know a lot of people love the ocean, but for me, I like the altitude, I like the cold, I like kind of the bite of a morning frost. I like being able to explore ridges and canyons and get out into the most remote wilderness areas of the United States and obviously other places.
I think it comes back to where you grew up, where you really feel like you're empowered by reconnecting, and I've just never spent a lot of time either on the ocean or in the ocean enough to really connect with it and make it kind of a spiritual place, whereas the mountains are more spiritual for me.
COD: If you could have any superpower, what would it be?
EH: Wow, if you could have any superpower. Typically I don't like dealing in fictions — I don't read or watch a lot of comic book, superhero-type things.
I think if I had a superpower, I think I would probably try to really almost combine the brain characteristics of Elon Musk and Albert Einstein and Stephen Hawking, and throw in a little Carl Sagan. If you can combine all those brains in order to quite literally unpack really complex things and really think in more of a theoretical, advanced capacity. I think having advanced intellect would be probably the most — that would probably be my superpower. Like, if I could have, I mean for me maybe 1,000-times brain capacity, I don't know. I think I'd just have to increase brain capacity.
COD: What are your hobbies outside of what you're known for?
EH: I like mathematics. When I say that I think that I take a significant amount of enjoyment — if I have free time, you know, some people will do sudoku or something like that, and I like to work through equations. I still like to just do and when I say this I like to do a lot of equations fast because I think that math helps in so many different ways. If you have a fundamental understanding of mathematics and formulas, then you can do a lot of different more complex equations or you at least understand it so you can do it in your head. I think it really does keep a person more mentally aware.
And then obviously anything that I can hit a target with, I enjoy, so it doesn't matter what it is whether its a rifle or a pistol or a bow. I would say outside of that I still do a little bit of general pencil drawing. When I do things that are outside of work and outside of my children and outside of projectiles, its drawing and math. Those are the two things I enjoy.
COD: On a scale of 1 to 10, how confident are you that you could survive a post-apocalyptic world (1 being that you are dead on day one, 10 being that you are the ruler of the new world order)?
EH: That all depends on how the post-apocalyptic folds out, right? If you're in with some type of epicenter, then obviously you're dead, so I'm assuming that within this we're all alive, right? So I'll just kind of say, best-case scenario, that the event happens and the environment isn't to a point in which it's completely corrupted and you're gonna be dead anyway. So if it's just chaos and anarchy that we have to survive and work our way through, outside of some kind of massive chemical effects and a few other things, I would say that I have a profound ability to survive, but I don't necessarily know I would lead it.
I think when you're surviving in a chaotic, post-apocalyptic situation, you would have multiple foes from exterior and interior, and you would be also with your family in that endeavor so I think I would probably just search to keep my family and myself alive for the extent and those are the people that I would try to primarily focus on.