Writer. Entertainer. Best friends with Scott Stapp. Diarrhea survivor. Single mom. Compulsive liar. Meet Jack Mandaville.
The jewel of Minnesota turned edgy comic is a man of many talents, but none more apparent than his no-holds-barred, self-deprecating humor. He may have invaded Iraq as a Marine before ditching his cammies to work long hours on an oil field in a past life, but these days he's known for strapping a blowup doll to his person in Range 15, stand-up comedy while on tour with the USO, and viral internet comedy hits (like that time he and Black Rifle Coffee Company's Jarred Taylor turned Nicki Minaj's "WAP" song into a park-side poetry slam).
Coffee or Die Magazine caught up with Mandaville for an interview during a recent trip to South Dakota where he was spearfishing through the ice and knocking pheasants out of the air. In true Jack fashion, he answered every question with the charm of a degenerate homeless man and the comedic wit of … a degenerate homeless man.
Reader beware, the following interview is not for the easily offended. Enjoy.
This interview has been edited for length and clarity.
COD: How do you make your coffee?
JM: I'm blessed enough to work for and with individuals who are premier coffee roasters. I've been very open from day one though: I'm a basic bastard. I prefer a good old-fashioned Keurig. Black Rifle, of course. But yeah, I like to just throw that little K-Cup in there. Smash it down, make sure I got the water in there, let it heat up, boom, right into my cup. I appreciate it. How do I like my coffee when other people make it? Well, all the fancy people at Black Rifle who make fancy coffee, I let them make it for me. And I really appreciate it.
COD: How do you take your coffee?
JM: I take my coffee, historically speaking, black. Up until very recently, though, I've been throwing in that cream and sugar. You see, I have a hot Swedish girlfriend. And that's kind of what they do over there. So I'm learning. I'm becoming a little more cultured if you will.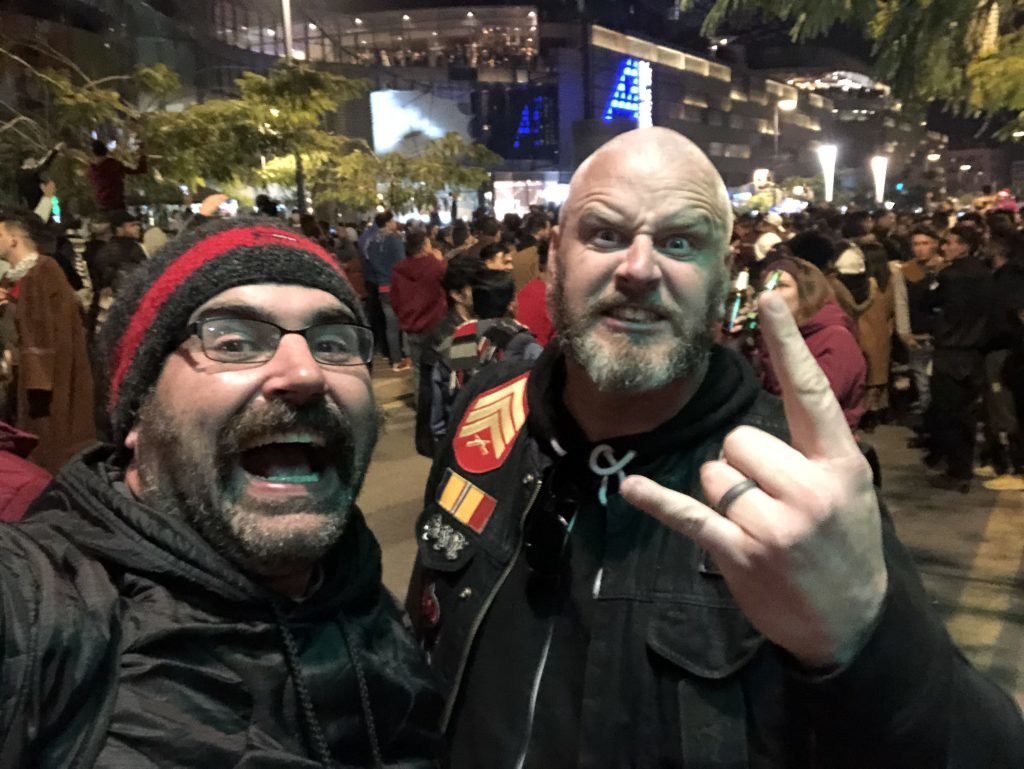 COD: What's the most bizarre or extreme place you've ever gotten (or made) a cup of coffee?
JM: It'd be an easy go-to if I said, "Oh, when I was in the war — in Iraq — serving my country," but I gotta say, actually, one of the best cups of coffee — not necessarily an extreme place, but one of the best cups of coffee I've ever had — was in Amman, Jordan. And obviously, in that region, they've been doing coffee for a long time. I also drank it out of a hooker's ass one time.
COD: What's the hardest thing you've ever done — physical or mental?
JM: My whole life I've been a quitter. That's no secret. I quit karate. After two weeks, I quit baseball. By high school, I quit football. I had other activities I liked. So I would have to say the one thing I followed through on in my life is when I dedicated myself to writing. I followed that through to the point where I started getting paid to write and it's a passion of mine. Now, I'm no Ernest Hemingway — I basically do dick jokes with Jarred [Taylor] — but I still get paid to do it. I'm very grateful that I never gave up on that dream to get paid to write.
COD: What motivates you to do what you do?
JM: What motivates me? Knowing that the world is gonna soon be coming to an end because of rapid climate change. So I got to do what I got to do while I can.
COD: What do you think is the most misunderstood thing about you or the work you do?
JM: When I'm taking an acting role, that's obviously a character that's been written, I'm playing how that character was written, or how the writer envisioned that character. A lot of people identify with the characters, which is normal. I think a lot of times though, because of the way I act on certain podcasts or whatnot, I think people think I live my life like that 24/7, which is simply not the case. I have an English bulldog. He's perfect for my lifestyle, meaning we just hang out and sleep all day.
COD: How do you define success?
JM: Whatever skillset or career field or trade that you focus on, if that's what you want to do, as long as you're getting paid and you're happy with the wages you're getting paid, that's success to me. There's no monetary level that is definitively a successful level. It's are you happy with what you're doing?
COD: Mountain view or ocean view?
JM: Now, this will go against the standard, which I assume would be the standard response for most Black Rifle employees, associates, and friends, but I'm an ocean-view guy.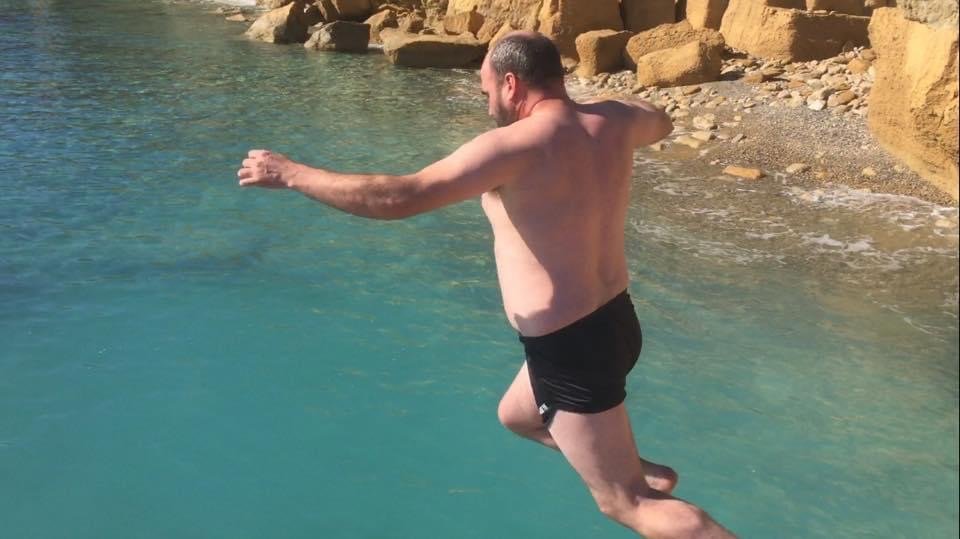 COD: If you could have any superpower, what would it be?
JM: If I could have any superpower, it would be to quit smoking.
COD: What are your hobbies, outside of what you are known for?
JM: That's a really good question. Because I always look at what I do for a living as just one of the most pleasurable things I can go through, I have so much fun doing what I do, even when it's a monotonous day. I'm really grateful I get to do what I do. So this is gonna sound sad, possibly, but what I look forward to at the end of the day is when it's just me time, I've unwound, and have no one to talk to. I have nothing but time for myself as I like laying in bed and falling asleep to Netflix.
COD: On a scale of 1 to 10, how confident are you in your ability to survive in a post-apocalyptic world?
JM: I think people might assume because of a certain movie I was in that I would do pretty good in the apocalypse. But again, that's just make-believe, that's just acting what was written for me to survive. I think, honestly, I'd be dead on day one. Not because I would be taken over by other individuals or eaten by zombies. I would never let that happen to me. I'd take care of it first on my own.
Read Next: Jack Mandaville: They Aren't 'The Troops' — They're Real People