Jamey Caldwell is the only man who can claim to have professionally hunted both bass and Usama Bin Laden. As an operator, Caldwell spent seven years in the 75th Ranger Regiment and the rest of his 21 years in the Army as a member of a special missions unit. He served all over the world, including in Bosnia, Iraq, and Afghanistan. With 14 combat deployments under his belt, Caldwell may just be the most dangerous professional fisherman in the world.
We convinced Caldwell to briefly hang up his rod and his rifle to talk coffee, cooking, and how the retired operator defines success.
This interview has been edited for length and clarity.
COD: How do you make your coffee?
JC: I have many different ways. My daily method is just convenience. We have a K-Cup machine at the house. I'm in the Coffee Club and get a lot of whole bean. I like having whole bean, fresh ground. So I order a bunch of the fill-your-own cups. My wife will grind a bag and then fill the pod so it's a little bit fresher. But, you know, different situations. I enjoy canned coffee quite a bit. I'm on the road a lot, so my cooler is always full of some different canned coffee. Mostly cans of 300. I love it that way, too, but yeah — however, whenever. I'm not picky.
COD: How do you take your coffee?
JC: Usually through the mouth. That's my preferred method, but I drink my coffee black a lot. I like it black just to enjoy the full flavor of it. You know, I love experimenting with different bourbons, and coffee is the same way. Each one of them's a little bit different, and you do get to truly enjoy the roast that way. Every once in a while, I like a little flavored creamer to spice it up, and I'll just throw a little splash in. Especially during the holidays, I'll put a little pumpkin spice or something in there.
COD: What's the most bizarre or extreme place you've ever had a cup of coffee?
JC: What comes to mind is probably when I started drinking coffee. I didn't know a lot of guys when I came up through the military, especially in Ranger Battalion. I remember the platoon sergeant would come down with a super tall mug full of coffee, and he'd just be sucking coffee all day long. And I'm like, "Man, I'm not at that point in my life yet where I feel I need that energy." To me, that's what it was like, they couldn't make it through the day without their coffee. Fast-forward to later in my career and I was in Tora Bora and my team leader at the time is like, 'Hey, I'm making some cowboy coffee. Do you want some?' So we're in the mountains of Tora Bora and he's just throwing coffee grinds in hot water and letting it sit for a little while, and we're just sipping on that. So that was kind of unique. It was my first experience with that kind of coffee, and it was in Afghanistan at the base of Tora Bora.
COD: What's the hardest thing you've ever done, physically or mentally?
JC: The hardest thing I have done? Good question. I mean, to get where I was in my military career, obviously I had to go through a lot of difficult, challenging selections and different courses. I mean, selection was very tough, both mentally and physically. Ranger School was also very tough. I don't know that I could narrow it down to the most extreme, but I know for a fact, anybody that's got the Ranger tab has always said, "If we had to re-qualify for this thing, every so often, you can get it back." Like, Ranger School just sucks. No food. No sleep. You're operating at your worst, but that's the point of it: to see if you can still motivate troops and get them to do things when everybody is at their worst, because you never know what you're going to encounter in combat. So Ranger School is definitely pretty tough.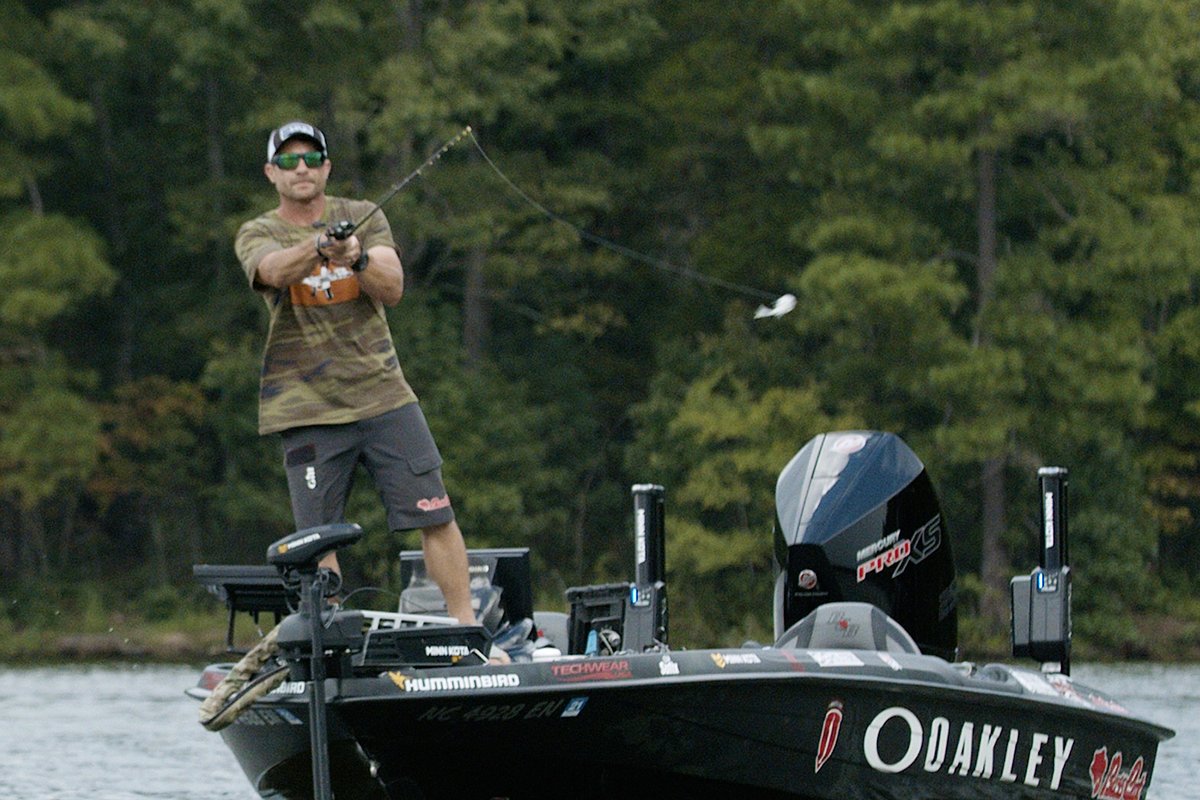 COD: What motivates you to do what you do?
JC: I just always want to be the best at things that I decide I want to do. I do like a lot of everything. Now, from my military career, wanting to make it to the top and be the pinnacle. That tip of the spear was a goal of mine. And when I set goals, I want to strive to be the best at it. Now, in retirement, my own business and doing training and night vision stuff and consulting with some companies and working with Black Rifle Coffee Company. It's still getting that fulfillment of being successful at what I'm doing, but providing for my family, providing a good home with food on the table, and ensuring that my daughter is taken care of. My dad busted his butt for everything that we had, and I just want to do the same thing for my family.
COD: What do you think is the most misunderstood thing about you or the work you do?
JC: Probably professional fishing. It almost depends on the crowd I'm talking to because I kind of live two different lives. There's the bass fishing side and then this whole tactical world of training and night vision. It's kind of unique when I'm talking to guys on the fishing side in the bass scene when I'm at tournaments, and they're like, "Oh yeah, I see that you do all this tactical stuff." So to them, that is completely different and sometimes misunderstood. It's fun to explain it. Then the total opposite is true when I'm in the tactical world teaching classes and talking night vision to all these guys in law enforcement. They're like, "You travel the country and bass fish? What is that all about?" So it depends on the crowd, but those two are so far stretched that when I'm with one it's the other and vice versa.
COD: How do you define success?
JC: I would say everybody defines it differently, but for me, it's whatever you want to accomplish. I think we all need to have goals and we need to have things to achieve. Whatever that goal is — aim for it. Everybody's like, "I want to be at the top," or "I want to be the best." I want to fish the Elite Series, and it's definitely a great goal to have — and I'm not saying undershoot it — but you know, not everybody has the caliber to get to the top level. Whatever goal you set, it doesn't always have to be the very top. Just set that goal for yourself, even if it's a goal for the day, and achieve it. To me, that's success.
COD: If you had to pick one, mountain view or ocean view?
JC: Can I have a lake view? I tend to like the mountains better. Definitely a mountain with a lake view would be ideal. The ocean is nice. My wife loves the ocean. I could take it or leave it. I don't need to be covered in salty air and sand. To me, that's uncomfortable. I love the mountains. I love the view up there. I love the climate and the atmosphere. To me, it's just peaceful to sit out there, drink a cup of coffee or some bourbon, and kick back and enjoy nature.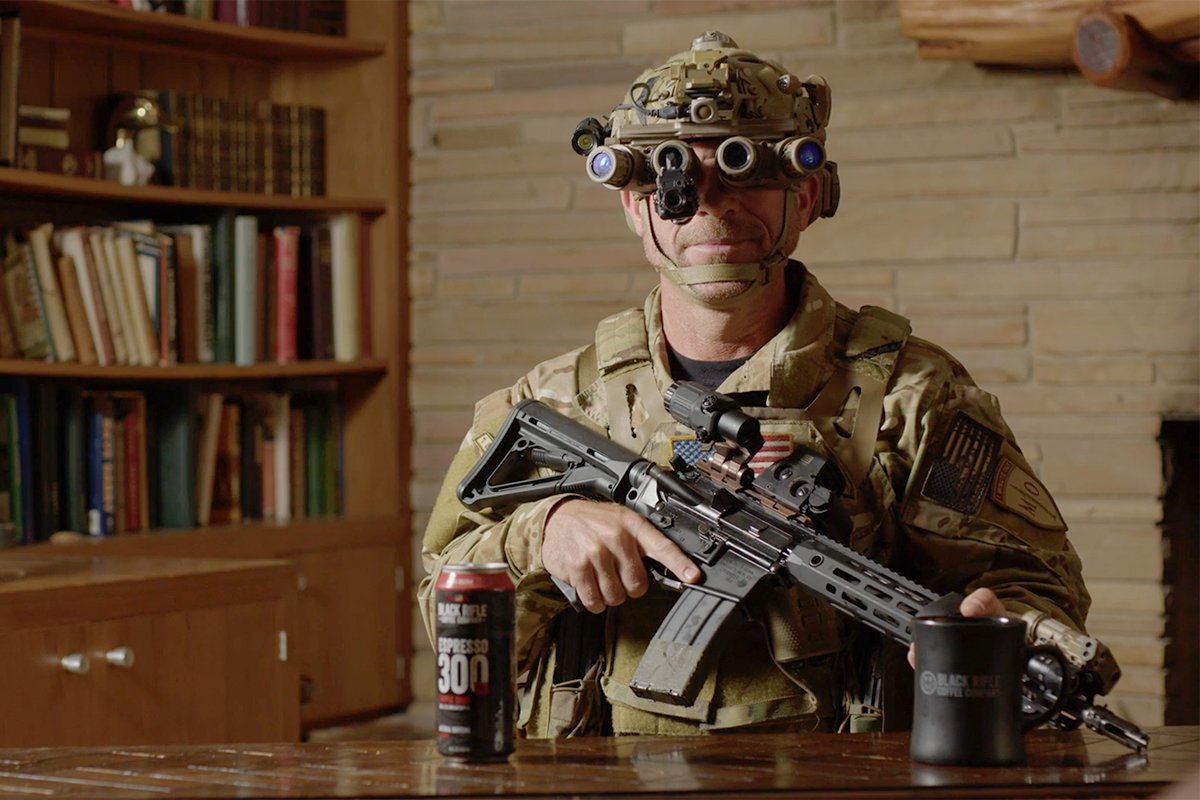 COD: If you could have any superpower, what would it be?
JC: I have a superpower: night vision. Night vision is funny because I tell guys in my classes that night vision is the only superpower you can buy; like, you can buy the ability to see in the dark. Aside from that, I would probably pick the ability to know everything. The ability to be a human computer and at any point in time, recall anything, remember anything, or know anything at all.
COD: What are your hobbies outside of what you're known for?
JC: I'm kind of all over the place. A lot of people know I like bourbon. I like to fish. I like to chew. Use night vision. I also like to cook. I did a lot of cooking classes and stuff in high school more or less because it was an easy credit, but then sort of fell in love with it. It's just peaceful. And it's fun to kind of chill out and make a good dinner or slow-cook something and just have that long time to chill, relax, and cook or smoke something.
COD: On a scale of 1 to 10, how confident are you that you could survive in a post-apocalyptic world — 1 being that you are dead on day one, 10 being that you are the ruler of the new world order?
JC: How would I do in a post-apocalyptic world? [Caldwell steps away for a minute, returning in full kit, sporting night vision and a rifle.] I'd be just fine.
Read Next: