Lena Miculek doesn't remember the first time she picked up a gun, but the Shreveport, Louisiana-native was 8 when she entered her first shooting competition.
"Growing up with firearms was different for me than anyone else, really. I literally grew up on a shooting range," she said during a recent interview with Coffee or Die. "I was born in the house that my parents lived in on the range. I lived next door to a custom gun shop. Both of my parents competed for a living. My mom owned a custom gun shop and a gun store for a while. So guns have always been there."
The 24-year-old professional competitive shooter is the daughter of Jerry Miculek, who is widely considered the greatest shooter of all time, and Kay Miculek, a decorated competitive shooter and the daughter of legendary gunsmith Jim Clark Sr.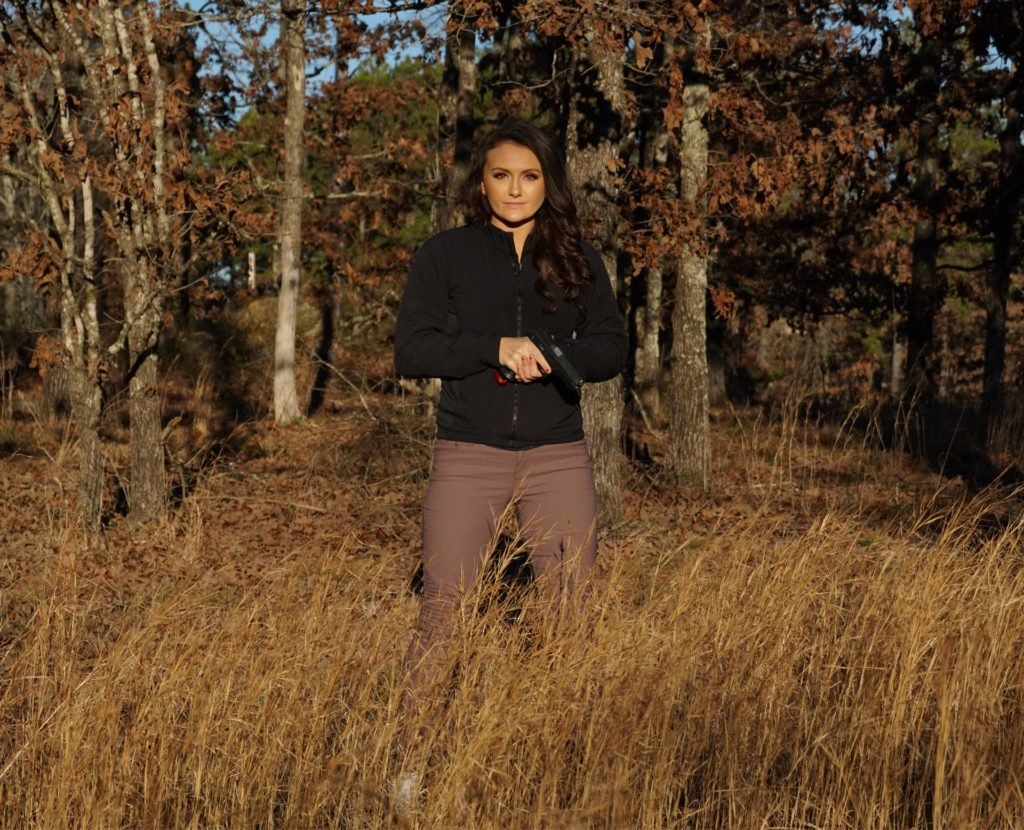 Miculek knew from a young age that shooting was going to be a dominant part of her life, "but I hated it," she said. "I hated it not because of who my parents are, but because of what shooting is to me. Shooting is a job; I never saw it as a hobby. Everyone in my life around me did it for work. It's amazing work, but as a kid, I saw all the inner workings and the stressful side […] that's what I lived in. So I knew the immense level of commitment it took to be a professional shooter, and I was real honest with myself as a kid. I was like, 'You don't like this enough to commit everything that you are to it.'"
But when she was 16, she discovered the then-new discipline of 3-Gun. Miculek had never struggled to shoot well, but 3-Gun was a welcome challenge.
"I went all the way to Arizona for the Mystery Mountain 3-Gun, which was the biggest one of the year," she said. "I just rolled in with no practice, being me at 16, and I failed miserably — and I loved it. That's what sold me on it. […] I had so much to work on, I knew that it was something that I could commit a lot of years to."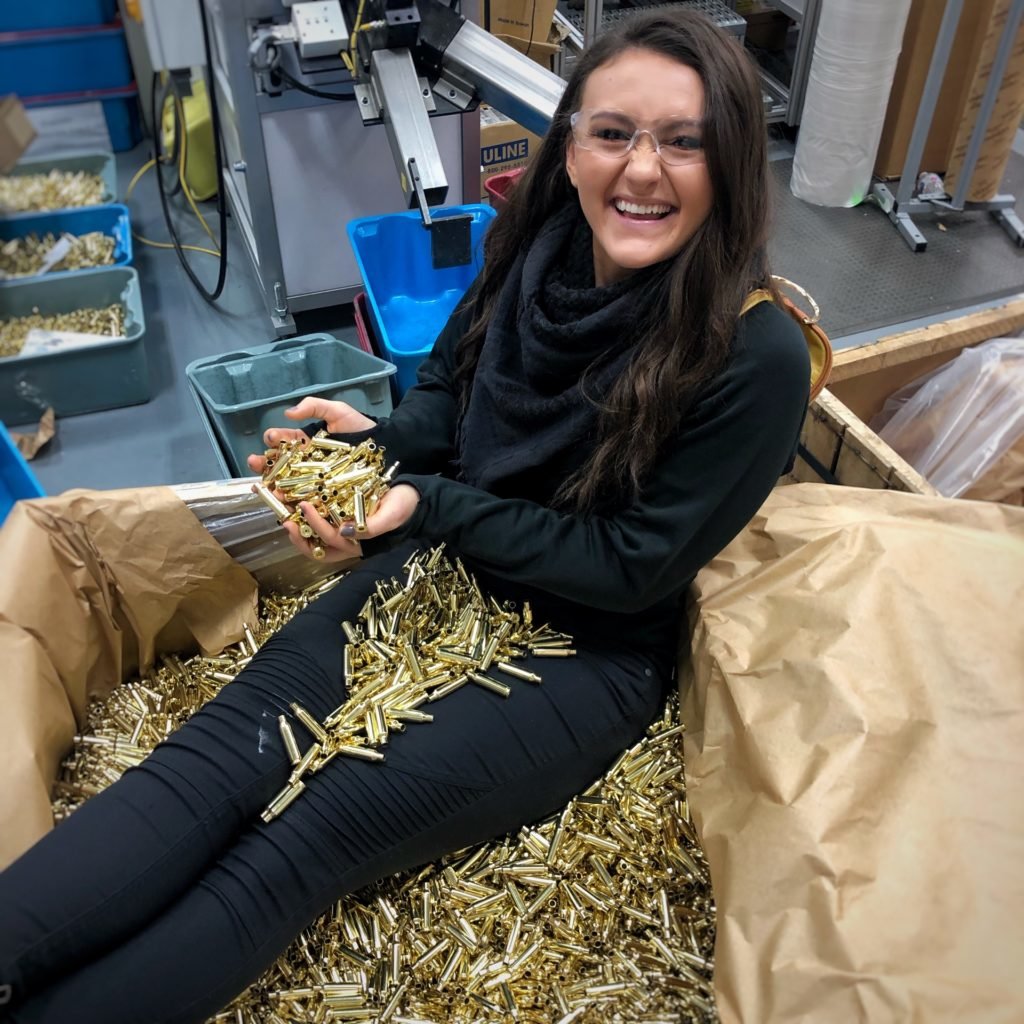 Miculek is entering her fourth year on the SIG Sauer shooting team, and she holds two speed-shooting world records and eight world titles in five different shooting disciplines. This year, she's focusing on pistol-caliber carbine (PCC) and is part of the impressive team of instructors on the recently launched online training site OnVirtus. She'll also be contributing content to her father's extremely popular YouTube channel.
Coffee or Die sat down with Miculek for the latest segment of our "11 Questions and A Cup of Coffee" series shortly after her first big competition of the year, the USPSA Multi-Gun Nationals in Florida, where she won the Ladies Open division and placed eighth overall.
This interview has been edited for length and clarity.
COD: How do you take your coffee?
LM: With just a splash of cream.
COD: How do you make your coffee?
LM: It's an adventure right now. I have an espresso machine and a Keurig, so it's one of the two.
COD: What's the most bizarre/extreme place you've ever gotten (or made) a cup of coffee?
LM: In Saint Petersburg, Russia, in a restaurant under a hotel after the [International Practical Shooting Confederation (IPSC)] Rifle World Shoot. After a World Shoot, you become a potato person. Every ounce of try in your body, physically and mentally, has been used. The next three days, you just die. I died in this restaurant in Russia. They served everything, and I had some of the best coffees and teas and food in a hookah bar, and it was everything. It was an amazing place. So, I lived there for three days until I got to go home.
"Growing up with firearms was different for me than anyone else, really. I literally grew up on a shooting range."
COD: What's the hardest thing you've ever done (physically or mentally)?
LM: Wow. That's a big question to go over a cup of coffee! I think mentally, it carries over to shooting and into life, and it was learning to be proud of failures and learning to be proud of the process of going after something. Whether you get it or not, trying to find some contentment in the process.
COD: What motivates you to do what you do?
LM: What motivates me to do what I do? The generic answer is "do what you love and you'll never work a day in your life." That's not true. Like, we work a lot. But it's the best work I've ever found in the world for me. And for me, I grew up in this lifestyle — be home for three days, turn around, be gone for a week. Work, shoot a match, try and win the nationals, go work an event, maybe have a spontaneous 14-hour road trip home.
I grew up in this absolute chaos, and I've learned that I thrive really, really well in it. So, I was maybe shooting-wise not prepped to do this as a career as a kid, but I had already grown up traveling with my parents, working on the range, learning how to do all that. So the transition into this was really easy. There's no other job you can tell me that I get to travel the world, compete, shoot guns, and then come home to my house filled with two cats and two dogs and live this lifestyle, too, while I'm here. It's perfect. And it's an industry that I love and that I know. It's just kind of got it all going on for me as an individual. Pretty much, it's my jam.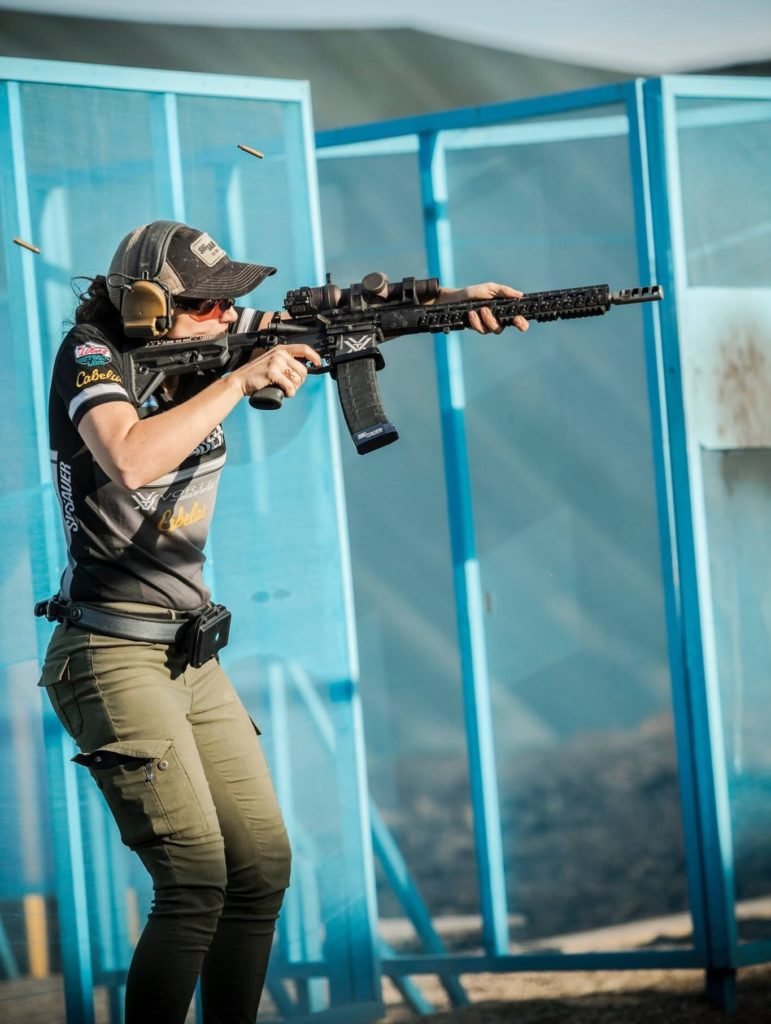 COD: What do you think is the most misunderstood thing about you or the work you do?
LM: It's misunderstood by two groups. It's misunderstood by the people inside the industry and it's misunderstood by the ones outside. Outside is the much easier one to talk about. Outside the industry, the No. 1 reaction I get when I tell people what I do is they go, "Oh my gosh, I could have never seen you doing that." I don't know what my face looks like I should do, but I go out of my way to prove to people that you can be in this industry but maintain your entire individuality and do this. I don't know — I think everyone thinks my name is supposed to be, like, Bertha and I have a mole on my face. I don't even know what they expect. But I'm never what people expect.
Sometimes I get negative reactions, but I just kind of feel it out. No one really gets mad at me though. Whereas I talk to a lot of people that have really bad conversations on airplanes and stuff, I don't. I think I have a special little niche where I don't because I'm not pushing anything in firearms. It's like, here I am as an individual, here's my sport and my passion. What are you going to get mad at me about? So, it's like a way I can weasel my way into conversations about firearms in a positive way.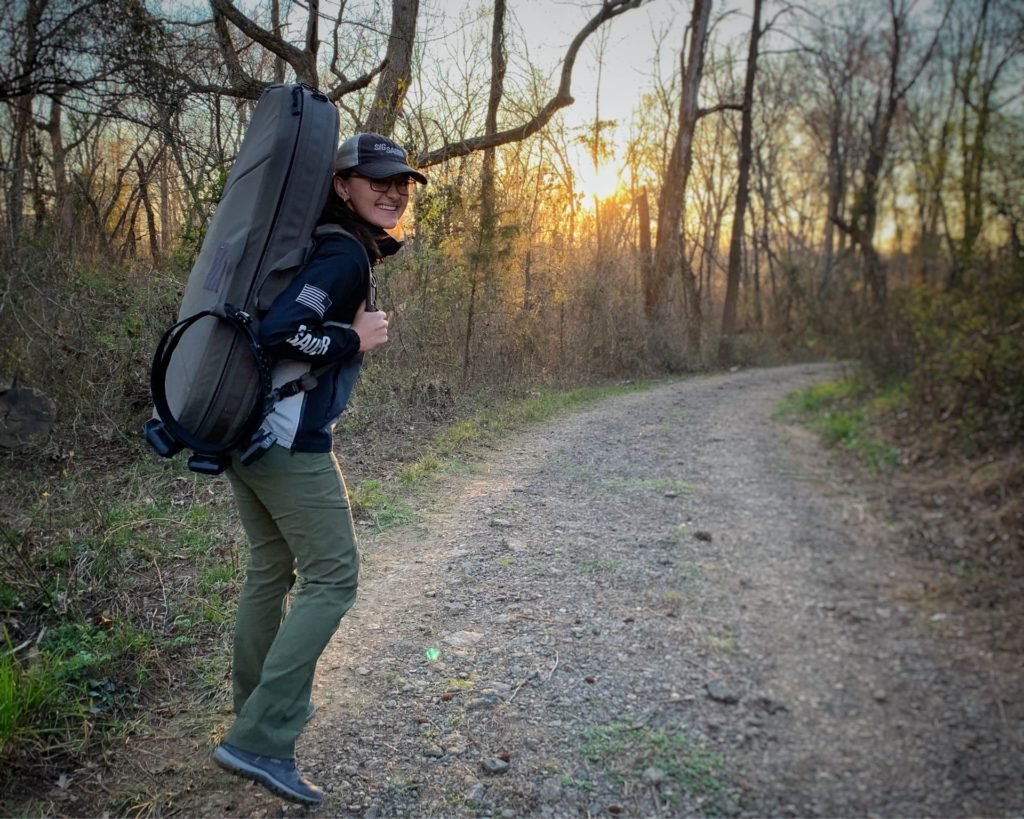 [And then within the industry,] it's not misunderstood, but I understand what a tiny niche competitive shooting is within the entirety of the gun industry. I meet a ton of people that didn't even know you could shoot steel targets. People that didn't even know there was any type of competitive shooting, much less something for almost every single person out there. So it's being misunderstood by those people, and once again, our job is to show another side of the firearms industry even for the people within our industry. So it gets a little frustrating just wishing that the industry could communicate better with itself.
It's very segmented — like, these are the hunters, these are the competitive shooters, these are the self-defense people. In the end, we're all just gun people.
COD: How do you define success?
LM: I define success by being at a place in my life where all of the problems I have are problems that I enjoy solving.
COD: Mountain view or ocean view?
LM: Mountain view. I'm actually looking at property right now in the mountains.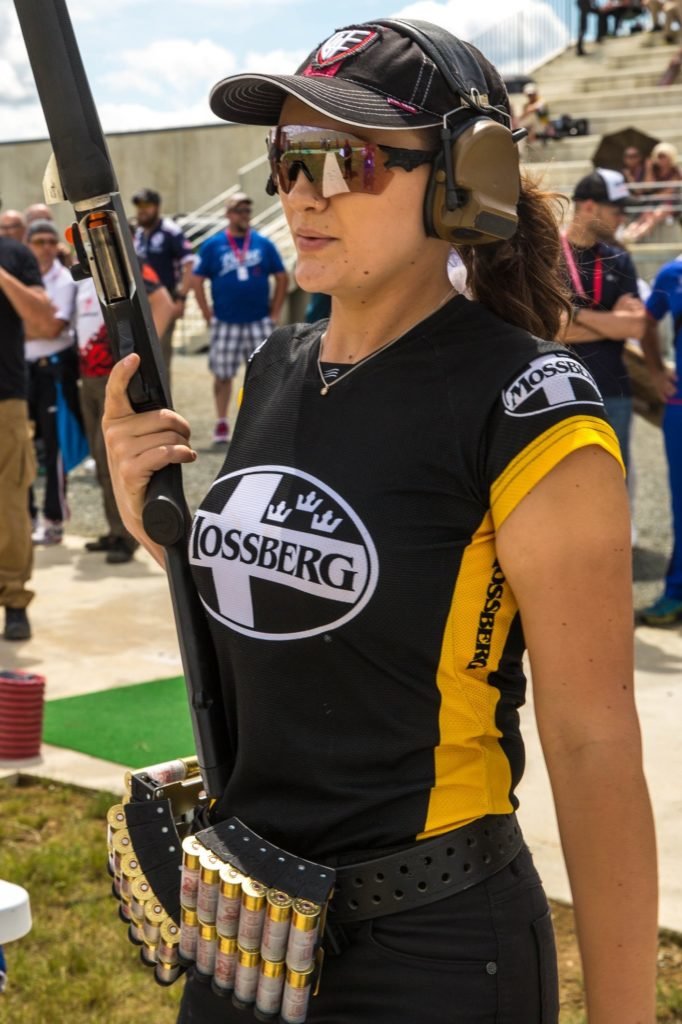 COD: If you could have any superpower, what would it be?
LM: Teleportation.
COD: What are your hobbies, outside of what you are known for?
LM: So, fun thing. I have never had a hobby in my entire life until this year, or last year. It was because shooting takes up so much of my time I didn't take the time to try and find one. I was forced into a hobby. It worked out great. I paint on the side, and do other kinds of random art things. Also, my gym is super amazing. I know everyone there, and that's pretty much a hobby now. It's to the point where you feel guilty, you're like, "Ah, Glen's gonna be looking for me if I don't go to the gym today."
COD: On a scale of 1-10, how confident are you in your ability to survive in a post-apocalyptic world (1= I'm dead on day one, 10 = king of the new world order)?
LM: I'm gonna give it like a solid three or four. I can shoot anything. You put me in a post, I will shoot everything down for you. But you make me go live in a tent — I'm all for camping, but I totally admit that we are a spoiled race of humans, and I accept it. You know, there'll be a point in time where I'm gonna cry just because there's no more Chick-fil-A. You know, I'm gonna let all those emotions out. Just gonna accept it. I understand my strengths and my weaknesses pretty well.