He's taught you how to be an operator, how to work out like an operator, and even how to be an American. You've probably listened to his infamous rap battles and maybe even downloaded one of his chart-topping singles. And now, with the upcoming release of "Thank You for My Service" (which is currently the No. 1 bestseller in the love, sex & marriage category on Amazon.com), you'll be able to read about his exploits while drinking his coffee with his movie playing in the background.
What hasn't Mat Best done?
Well … not much. The former U.S. Army Ranger-turned-CIA contractor from Southern California has been around the block a few times and has at least two real-world, no-shit-there-I-was stories for every one of his creative or business adventures. So, we sat down with Mat to ask him 11 questions over a cup of coffee. Check it out!
The following interview has been edited for length and clarity.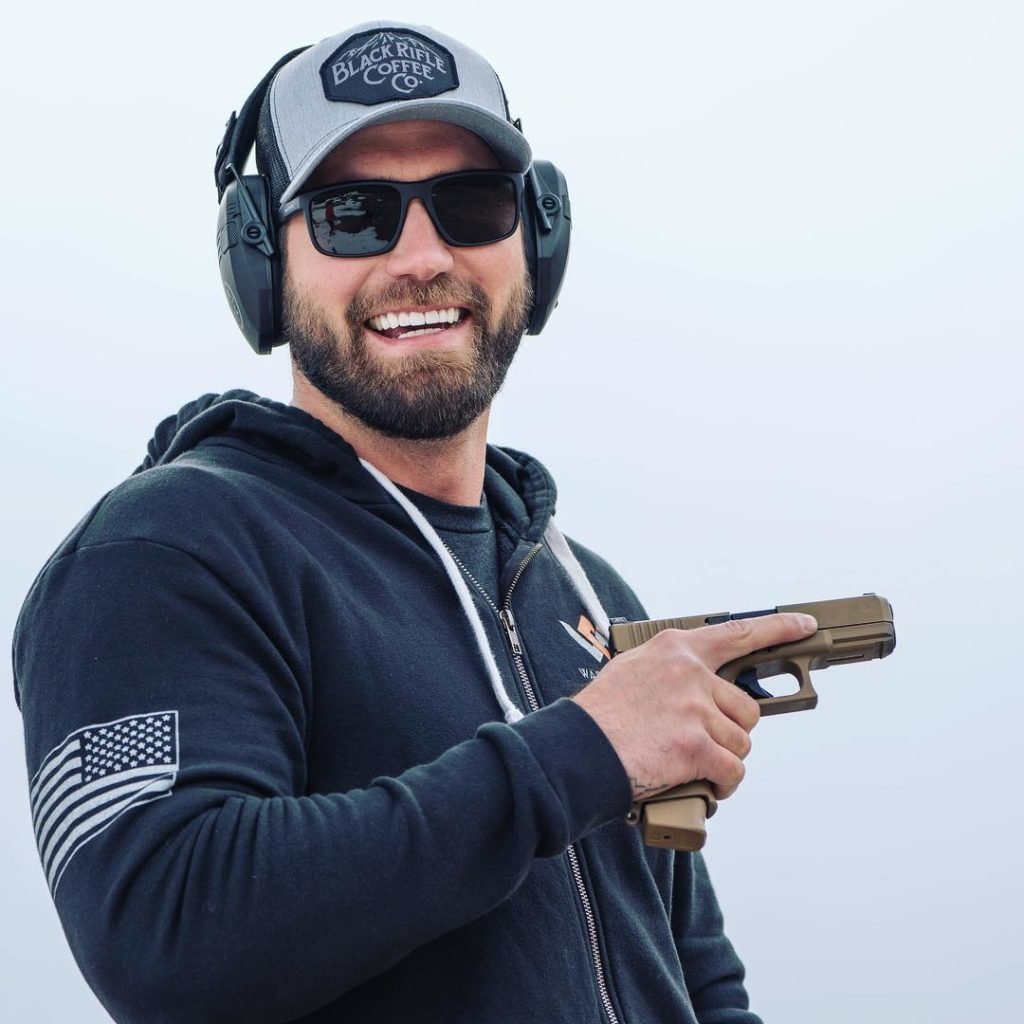 COD: How do you take your coffee?
MB: I have a home espresso, so I have an espresso double shot nearly every morning, and, if I have time, cold brew. Cold brew's my favorite coffee ever.
COD: How do you make coffee?
MB: With my wife's hands — because she makes me my coffee every morning through our espresso machine.
COD: What's the most bizarre or extreme place you've ever had, or made, a cup of coffee?
MB: I would say I had chai — essentially a type of coffee — very, very high in the Kurdish Mountains. It was an awesome experience, and it correlates back to why I love Black Rifle Coffee and why I'm a partner in it.
Sitting up there around a cup of coffee with these Kurdish guys that were fighting for their country … We couldn't even speak the same language, other than me in the really broken Kurdish that I have. Just the banter back and forth, and I'd be asking how to say "mountains," and they'd tell me. But it was all over this frigid cold mountain, with a fire and a cup of coffee. It's just an awesome memory for me. I love those guys.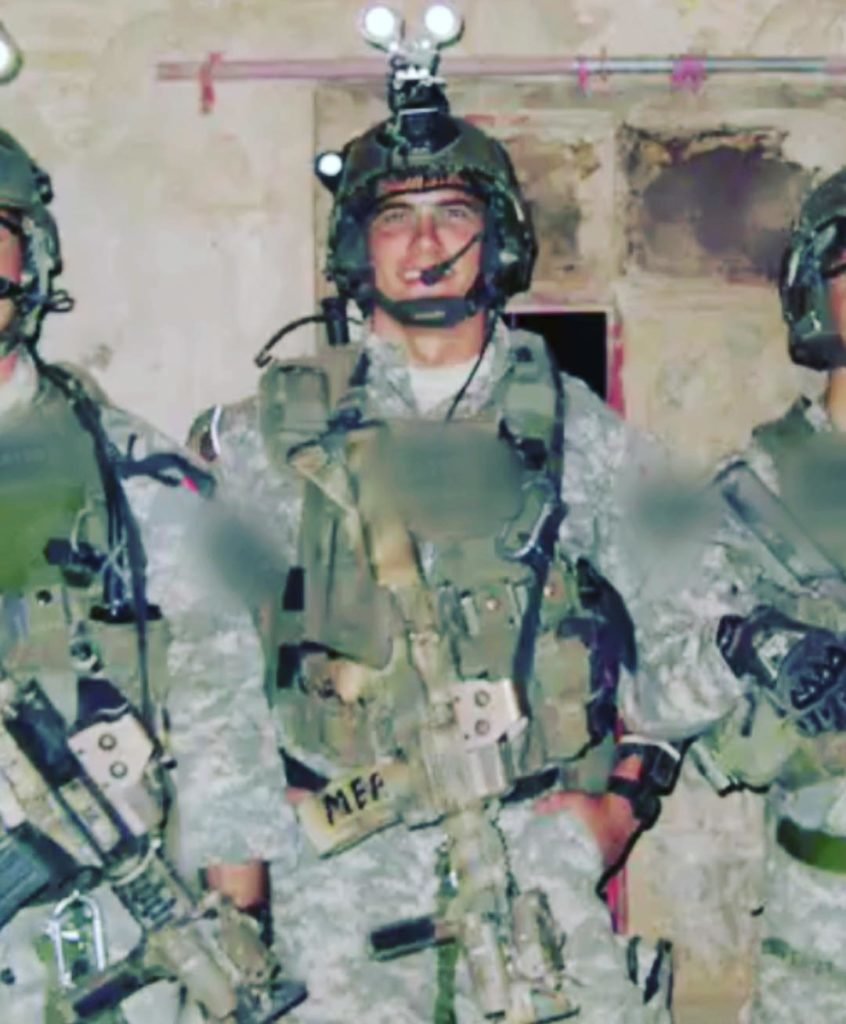 COD: What's the hardest thing you've ever done, physically or mentally?
MB: Okay. That's a hard one. Wow. I would say, physically, for me, I hate being cold. I was in Iraq, where I was so fricking cold on an operation that I was running into buildings with my hands beneath my chest armor to keep them warm because I wouldn't be able to manipulate my safety if I had to shoot anybody. That was terrible — it just sucked. It sucked all around.
Mentally, I don't know. I'd say figuring out how to transition in life has been, probably, the most mentally challenging for me. I've done that three different times. Realizing that you have to close a chapter on something you defined your whole entire self by, and then reopen a new one and there's blank pages — terrifying. Very challenging, but very rewarding.
COD: What motivates you to do what you do?
MB: I'm a hyper-competitive person. I'm motivated by my surroundings, which is why I always hang out with very talented, exceptional people. They challenge me every single day to be a better version of myself. Part of that, especially with the company and my career, is I just enjoy making people's lives better. It's wonderful when you see people laugh, and you just brighten their day a little bit and get them away from whatever bad experience they're going through. Life is so short. There's no dress rehearsal, so why not fucking laugh our asses off through it?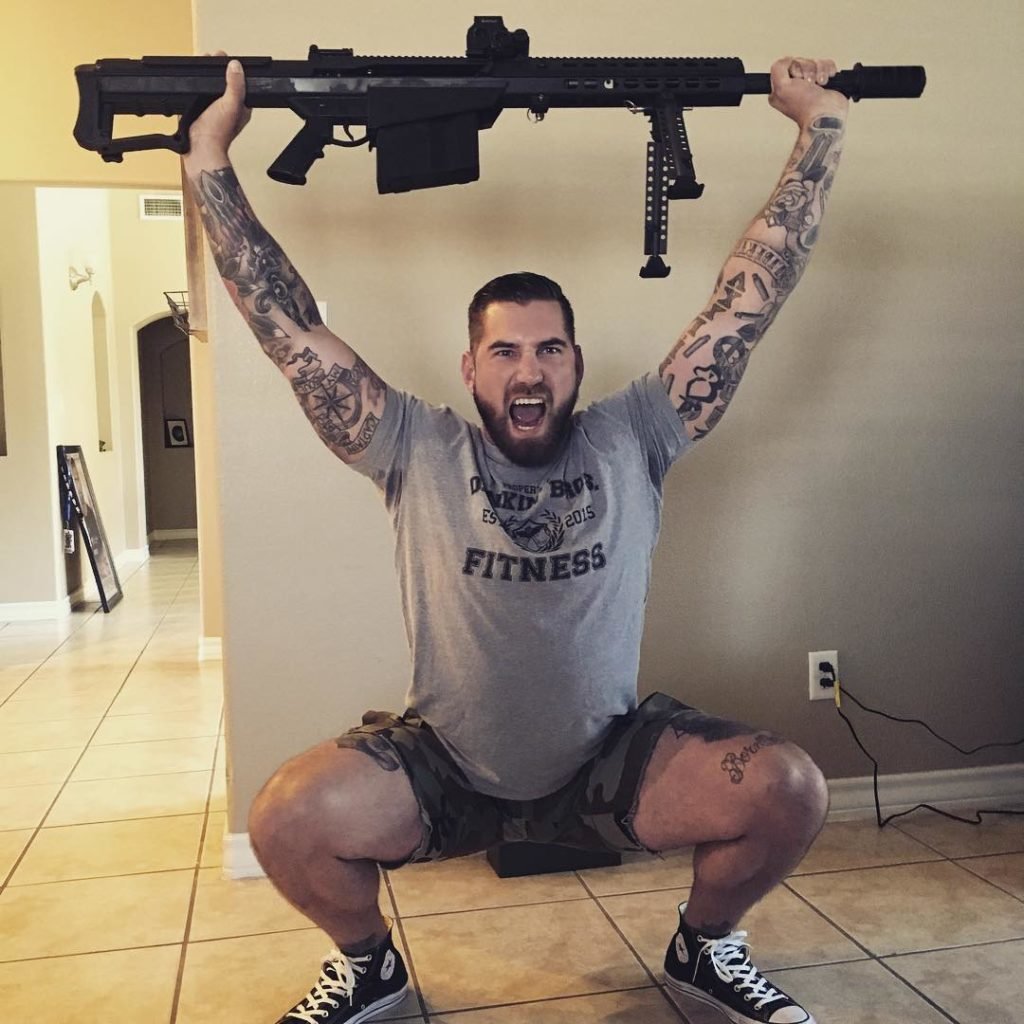 COD: What do you think is the most misunderstood thing about you or the work you do?
MB: That is a loaded question for me. I don't think people probably know the scope of my life and all the things that I do, and it's my own doing. I'm defined by a set character that people see on social media, which is a heightened version of myself. I do a lot of other things outside of the internet to include being a business owner at this point in my life, that people don't have any insight into, and I've never put it out there. But I think people often get one fraction of the person I am and don't understand who I am in a more visceral sense.
COD: How do you define success?
MB: Happiness.
COD: Mountain view or ocean view?
MB: Mountain view. And that's coming from a guy who grew up in Santa Barbara, California. Oceans are great, but there's something to be said about the mountains of Colorado, Wyoming, Montana, Idaho — it's just the coolest shit ever.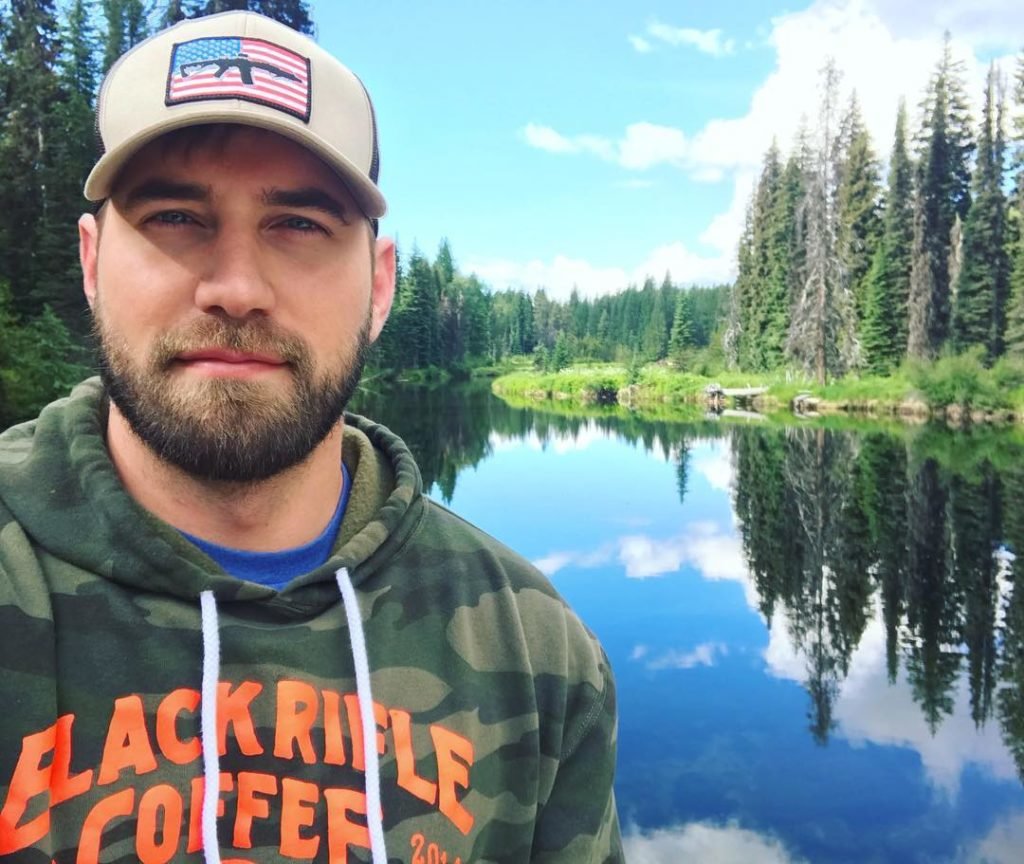 COD: Do you think maybe because you did grow up in Santa Barbara it's like, "Okay, I've got the ocean thing. I grew up around it, so mountains are more impressive to me?"
MB: Surprisingly, no. Honestly, being born and raised in Santa Barbara, I would go up to Lake Tahoe, up in the mountains, and check out the lake instead of going to the beach that was eight minutes from my house that I could ride my bicycle to. I don't know why. I wasn't a surfer bum, I was just all about the mountains and getting away from people. I think that's part of it. The beach is always populated with people drinking and dogs. It's great, but the mountains and lakes are very desolate. And I love that.
COD: If you could have any superpower, what would it be?
MB: I feel like this sounds super cheesy, but to be able, in some large capacity, end the suffering of people who are decent humans. I think it's why we've worked with charities to cure pediatric cancer and all these other things. It would be amazing to have the touch to walk up to someone that you know is just this brilliant human and you want them to experience a full and happy life, and just be like, boop, touch them, and they're like, "Oh my god, I get a second chance at life." That would be epic. I think it's why you join the military — because if you rid bad people from the world, hopefully more good people will populate. In theory.
So, the magic touch — to just give people the ability to live a quality life.
COD: So, Mat Best wants to be Jesus.
MB: I didn't think about it that way … well, I'll drink all the wine, then.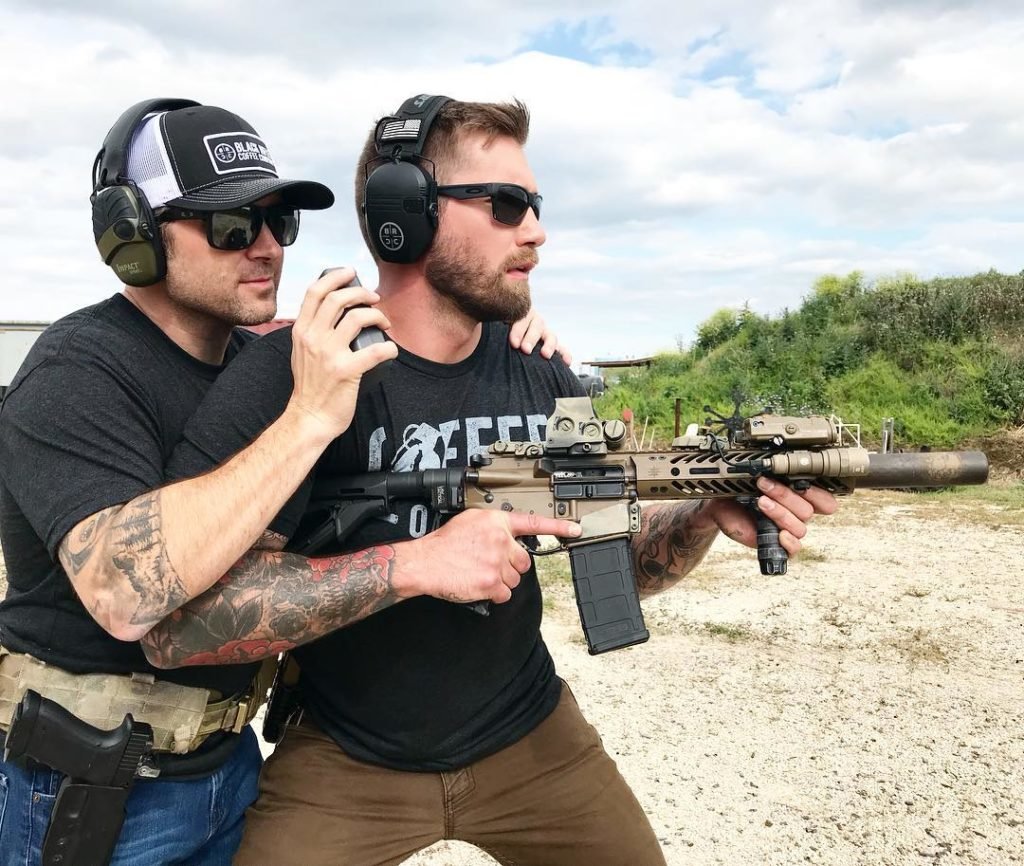 COD: What are your hobbies outside of what you're known for?
MB: I'm never not listening to music — always, whenever I have downtime. I hunt a lot these days, obviously. I just work — that's my hobby. I don't know. I guess, just creating things, whether that's riding the Bobcat at my house and building a trail, making things better. I can't sit still, so my hobby is always creating something and changing it to what I think it should be.
COD: On a scale of 1 to 10, how confident are you in your ability to survive in a post apocalyptic world? (1 = dead on day one, 10 = ruler of the new world order)
MB: I would give myself a nine on that one. I didn't say 10 because I don't want to be the leader of the new world. I would start my own mini-tribe, my little clique. But I have survivability skills as far as being able to live out in the mountains, and I have lots of guns and ammo, so my survival rate will be significantly higher, for sure.
All my friends are in the same boat … We have a fallout plan already.