Royce Gracie is The GOAT.
Sure, Anderson Silva, Jon Jones, and Georges St-Pierre may be factored into that discussion — among other Ultimate Fighting Championship (UFC) Hall of Famers — but Gracie did several things the others did not.
Gracie won the UFC 1 at McNichols Sports Arena in Denver back in 1993 — a time when the trim, 6-foot, 180-pounder fought dudes much bigger than he was, as the sport was not yet divided by weight classes.
He also proved over many more years of fighting — and training other fighters — that his family's style, Brazilian jiujitsu, was indeed the most dominant hand-to-hand combat system on planet earth. Watch any professional MMA fight today and you can see this lineage in motion. As soon as the striking ends and the fighters hit the matt, it's a BJJ brawl every single time.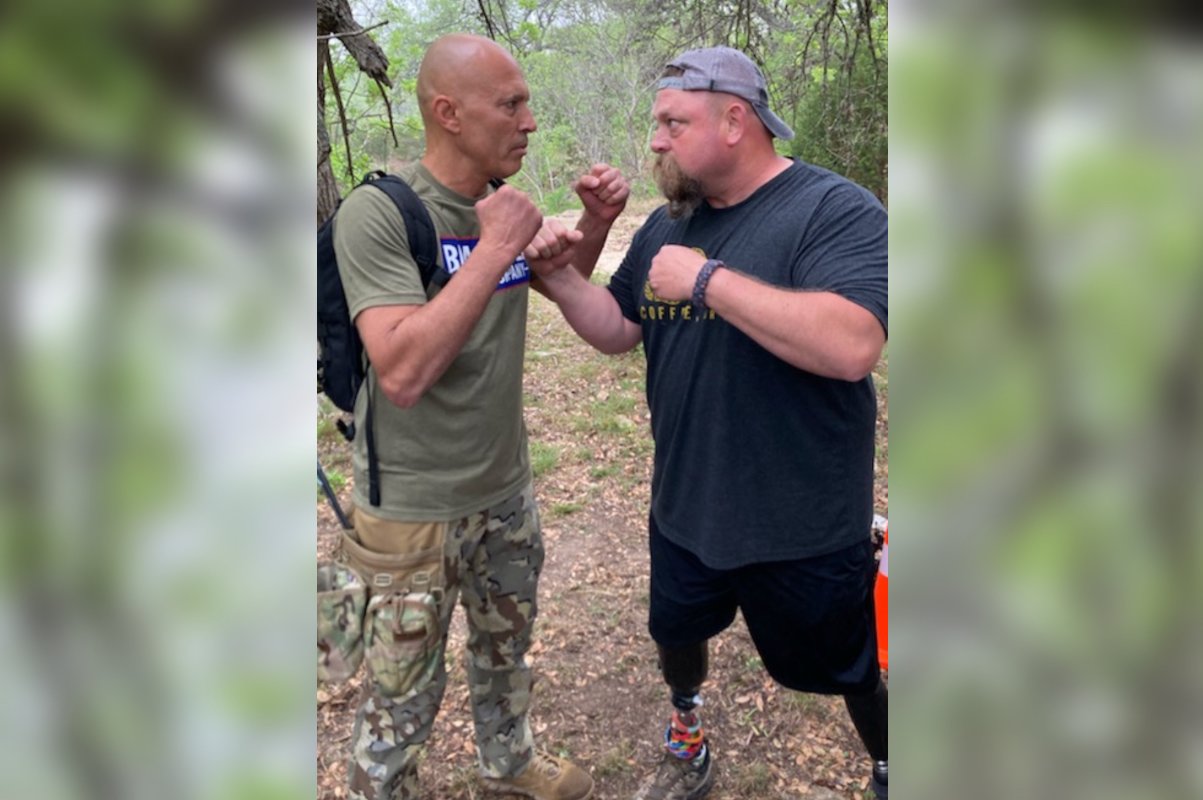 Finally, Gracie and his family helped take jiujitsu out of the dojos and into the collective public consciousness. In 1992, most Americans thought maybe jiujitsu was something that came with a side of tempura. Today, it's everywhere from fight nights on ESPN to the country-ass little gym where my 5-year-old takes lessons. So, when Gracie came down to the BRCC ranch in Texas during the Veteran Adaptive Athlete Shoot to volunteer, I jumped at the chance to talk with The GOAT.
Spoiler alert: Do not think about taking him hostage. The man has superpowers.
COD: How do you take your coffee?
RG: My coffee would have to be like a mocha, has to be a dessert coffee. Yeah, it's a dessert coffee. People make fun of me all the time.
COD: Lots of cream, lots of sugar?
RG: The mocha coffee. Yes. Already comes sweet.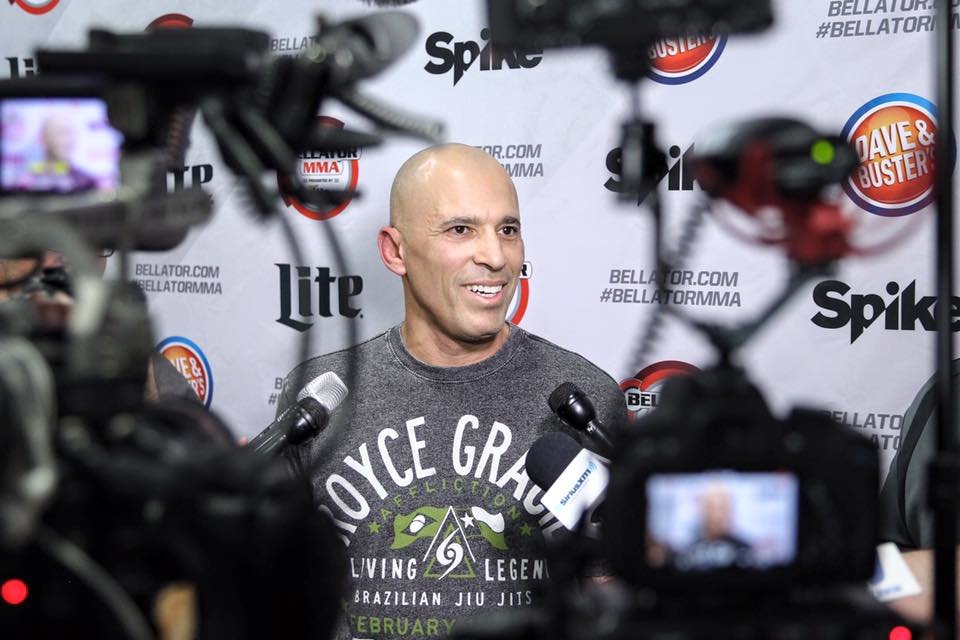 COD: How do you make your coffee?
RG: The way I make coffee is: I normally walk into the store, choose the coffee, pay for it, and walk out. That's how I make a coffee.
COD: What's the most bizarre or extreme place you've ever gotten (or made) a cup of coffee?
RG: The most bizarre place that I got coffee from was in the middle of the desert in Kuwait, in a tent in the middle of nowhere. And they set up this summer camps. And they set up the tents and the super-strong coffee — little, tiny thing, little coffee, but very strong. I go to Kuwait every year to teach. So my black belt over there took me out to the summer camp in July, June — July is time that I go. And they set up the camps, and they leave the tents set up for like a month, sometimes, at a time. And we go over there and just hang out for a couple of days, and it's a whole setup in the middle of nowhere in the desert.
COD: What's the hardest thing you've ever done — physical or mental?
RG: I've had a fight there was, took about, it was an hour and 45 minutes fight. It was six rounds of 15 minutes with two-minute rests. So fighting was about an hour and a half, but with the two-minute rests, becomes hour and 45. And that was exhausting. And another one was I went for a run. Got up one morning to strength coach, and I went for a long run. We run for 42 miles. It took seven hours. Straight. I had to stop because of calfs got cramped. I got cramped, not mobile — the goal was about to try to do at least 50. So when we got to 42 miles we had to call the car, it's like, "Okay, time to go home."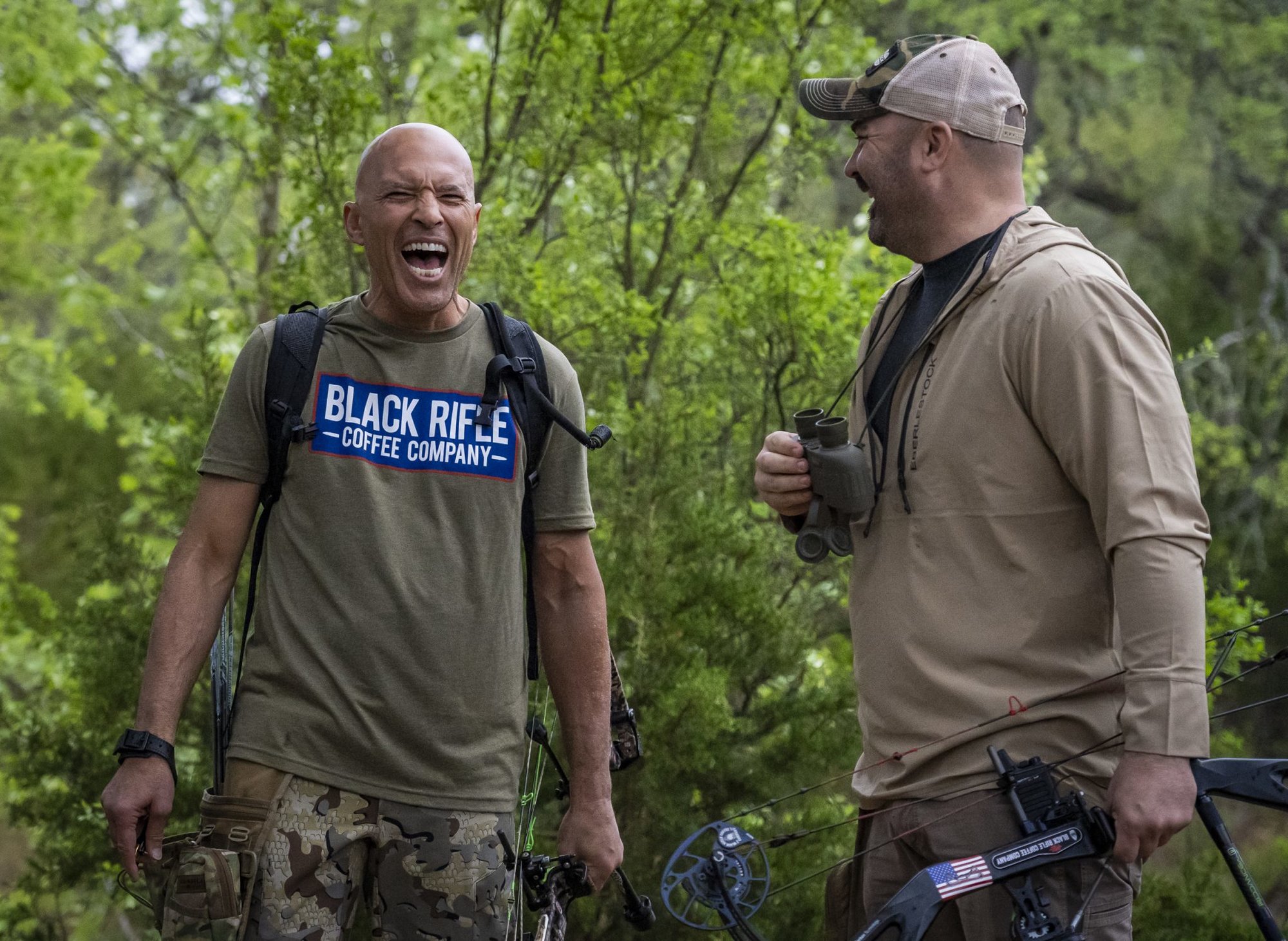 COD: What motivates you to do what you do?
RG: To prove to people — it's a quest that my family have. It's a quest to find out which style of martial arts is the best. So it's what motivates me is to prove that the art of jiujitsu is good. It's a good self-defense art. It's to prove to my family, to prove to myself that I can do it. People say, Well, you don't have fear. No, I have so much fear that I will do it. Out of fear. I'll do it. Just to prove that I don't have fear.
COD: What do you think is the most misunderstood thing about you or the work you do?
RG: The most misunderstood thing is people think that the Gracies are arrogant because we tried to prove that our style is the best. No, it's not arrogance, we're in a quest to find out which style is the best. Just like today, everybody shooting, but deep inside they're trying to figure out who is better. Who is the best. You see, yeah, we're gonna have fun. But I'm gonna outshoot you with a bow if I can. You see. So it's a quest. People have that quest in football, basketball, and that's why they have the tournament. And today, that's why they have the fights. So all the fighters, some of them fighting because they don't even know why. Some of the fighting because they think is for money. Nah, they're causing a personal quest to find out some person's human who is the best fighter? Which style is the best?
COD: How do you define success?
RG: Success I define by how you can teach others, not just by what you achieve. It's helping teach other people, how you can pass on. That's what I see all the time. I'm a product of my father's work. So I just did it. What I learned from him.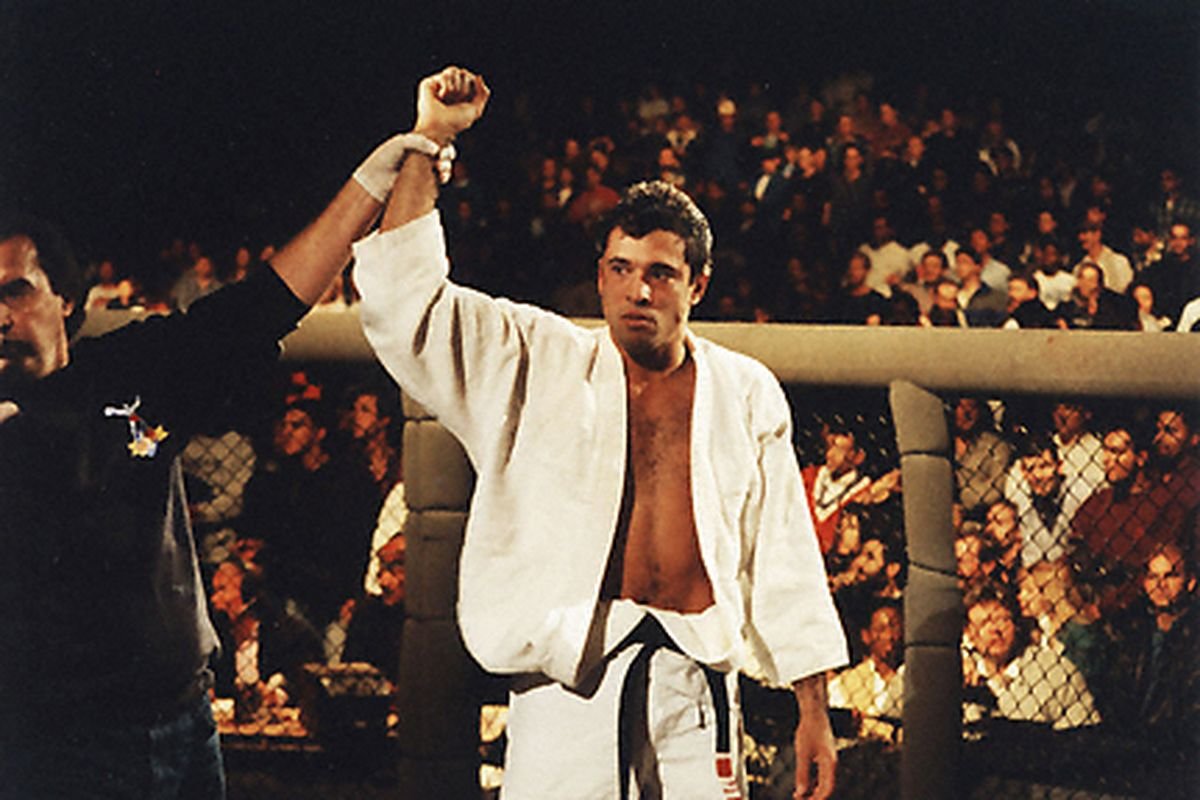 COD: Mountain view or ocean view?
RG: Mountain view or ocean view, is that a real question? Dude, I'm Brazilian, man, I gotta be near the ocean. Even if I don't go in the water. I have to know that the ocean is right there.
COD: If you could have any superpower, what would it be?
RG: I have that power. It's being me. Living my world. Life is good in my world. Will do it all over again exactly the same, including the losses. The power to be able to reach out and talk to people and convince and make their lives better.
COD: What are your hobbies, outside of what you are known for?
I love to shoot guns, bow and arrows, axes — throw axes, knives. Hunt, but I'm not trophy hunter, just to make it clear. If I shoot, I gotta eat, I gotta take it home. We'd bring it home with me. So, horses, beach, run, ski, snowboard, jump out of planes, swim with sharks. That's my hobby, my life.
COD: On a scale of 1 to 10, how confident are you in your ability to survive in a post-apocalyptic world?
I'll survive. I'll make it. Example, I got four kids. Three boys and a little girl — she's not so little anymore. But from a young age, they all learn how to shoot. They all have their own handguns to rifles, hunt. From a young age, I told them, if I become a hostage, don't put down the gun. Shoot. If I'm the hostage, somebody behind me, shoot right through me. Kill him in the back. Don't worry, I won't die. That's how much trust I have that I will survive. I'll make it.
Read Next: 11 Questions & A Cup of Coffee: UFC Fighter Ryan Bader