Long before CBS cast Tyler Grey as operator Trent Sawyer on the hit show SEAL Team, he was a real-life Army Ranger sniper turned operator assigned to the US Army's secretive counterterrorism special missions unit. He deployed multiple times to Iraq and Afghanistan, where he went after high-value targets and endured multiday reconnaissance missions in austere terrain.
His military career changed forever after Grey was seriously wounded in an explosion during a nighttime raid in Sadr City, Iraq. The injuries took him out of the fight and put him into a hospital for months. His post-injury transition hasn't been easy, but it's led him to be a prominent veterans' advocate and started him on his new path: acting and producing in Hollywood. As someone who has been there, done that, Grey provides a lot of value on set, helping to keep everything realistic and authentic.
We caught up with Grey in between takes for our latest installment of 11 Questions & A Cup of Coffee.
This interview has been edited for length and clarity.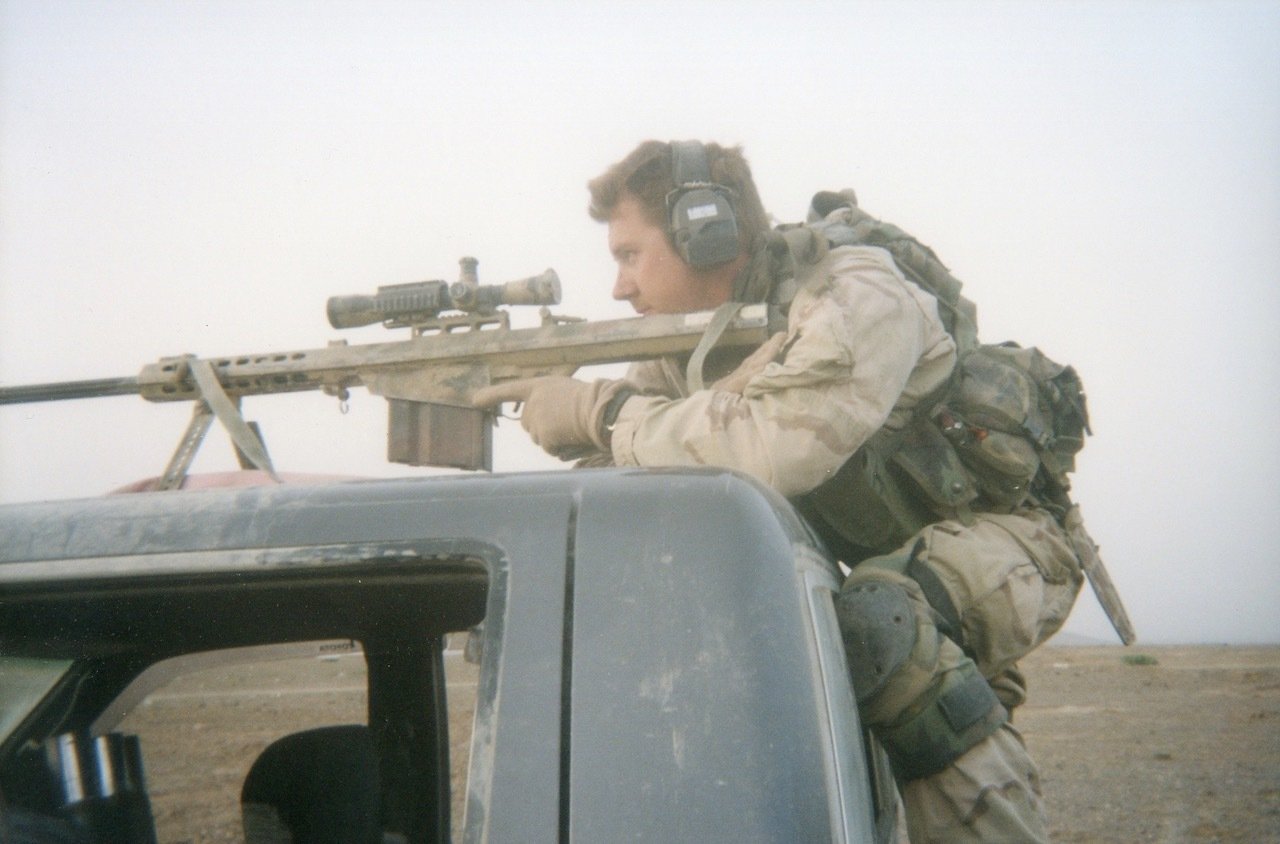 COD: How do you make your coffee?
TG: So usually, my girlfriend makes it for me in a Keurig. I mean, I've done it on a Keurig myself. I actually have a funny story, though. I bought this really expensive coffee cappuccino maker years ago, because, you know, my girlfriend liked it. And I was like, um, I can figure out how to do this. I bought it, and it was a good amount of money, but I just couldn't figure it out. I could not make it freakin' work. I just kept messing it up. I didn't know what I was doing. So a Keurig is the way to go for me. It's reliable.
COD: How do you take your coffee?
TG: Sometimes I'll just do black with ice. And then sometimes I'll do cream, or almond milk or oat milk. Sometimes Splenda. It depends on where I am and what they have.
COD: What's the most bizarre or extreme place you've ever drank a cup of coffee?
TG: I was in the military. I don't remember where. It might have been Afghanistan? It definitely wasn't Iraq. So it must have been Afghanistan. I remember that I had no time but needed to infuse caffeine right away, but we didn't have shit. We were only getting resupplied by air at that time.
So I basically just took a canteen cup and mixed meal ready to eat (MRE) coffee grounds, regular temperature water, and the sugar packet and drank it. It was so gross. I just whipped it up real quick. It was like a bad energy drink.
"The most factual definition of success is when you've gotten to the point where you're not competing with anybody else."
COD: What's the hardest thing you've ever done, physically or mentally?
TG: I don't care how physically hard something is. The hardest thing I've ever done physically doesn't even come close to the hardest thing I've ever done mentally. It's just different. Physical pain is easy. Mental pain is tough, at least for me.
The hardest thing I've ever done was trying to get back to being myself post-injury. I think a big mistake a lot of people make after service is they try to get back to the old version of themselves. And that's impossible because you're no longer that person.
That injury shattered my idea of who I thought I was. It also put me into a massive cycle of addiction to pain meds. That lasted years because the surgeries lasted years. So overcoming the fracture of who I was now versus who I used to be and who I thought I was … it was like creating a completely new me. And that took years. Every time I thought it had worked, it hadn't. And I had to start over.
It's the daily step, that daily mental struggle of shedding your past while learning from it and then molding your present to become what you want to be in the future. I mean, it's very complex. It's very easy to let the past get in the way of the present, and it's very easy to let the future get in the way of the present. It just takes constant mental effort.
COD: What motivates you to do what you do?
TG: In Hollywood, it doesn't matter if I'm here or not, these military shows are gonna be made. But if I'm involved, then I can help steer it to a place where I think it's gonna resonate, be more realistic, more authentic, and portray the community in an accurate way. That's part of it.
In season two of SEAL Team, I started getting all these Instagram messages from kids who watch the show every week and wanted to join the military. And quite honestly,
I thought it was weird. Like, it's a fucking TV show. I'd literally be dead every episode if what we were doing was real life. But then I realized, when I was a kid I watched every military movie. I watched Rambo probably 300 times. But there was a specific TV show called Tour of Duty, which was a Vietnam show. This was on in the '80s, and I watched it religiously. It hit me that these kids, this is their Tour of Duty. Yep. That's when I understood the bigger picture of what my purpose was.
Does fast-roping out of Black Hawks look cool? Yeah, it does. Is it cool? Yeah, it is. So you're going to do the stuff that looks cool. But if you have ever seen the show, essentially, the action is the action, but when we're not in the action, it's about the toll that the action takes on the characters' lives. And that's the honesty I want to portray in Hollywood. I don't want to portray a fucking recruiting commercial that doesn't show anything negative. Do I want to show stuff that is cool? Yes. Did I do it? Did I enjoy it? Yes. Did it come at a cost? Yes. As long as people understand the cost of living that life, that's what I want to show.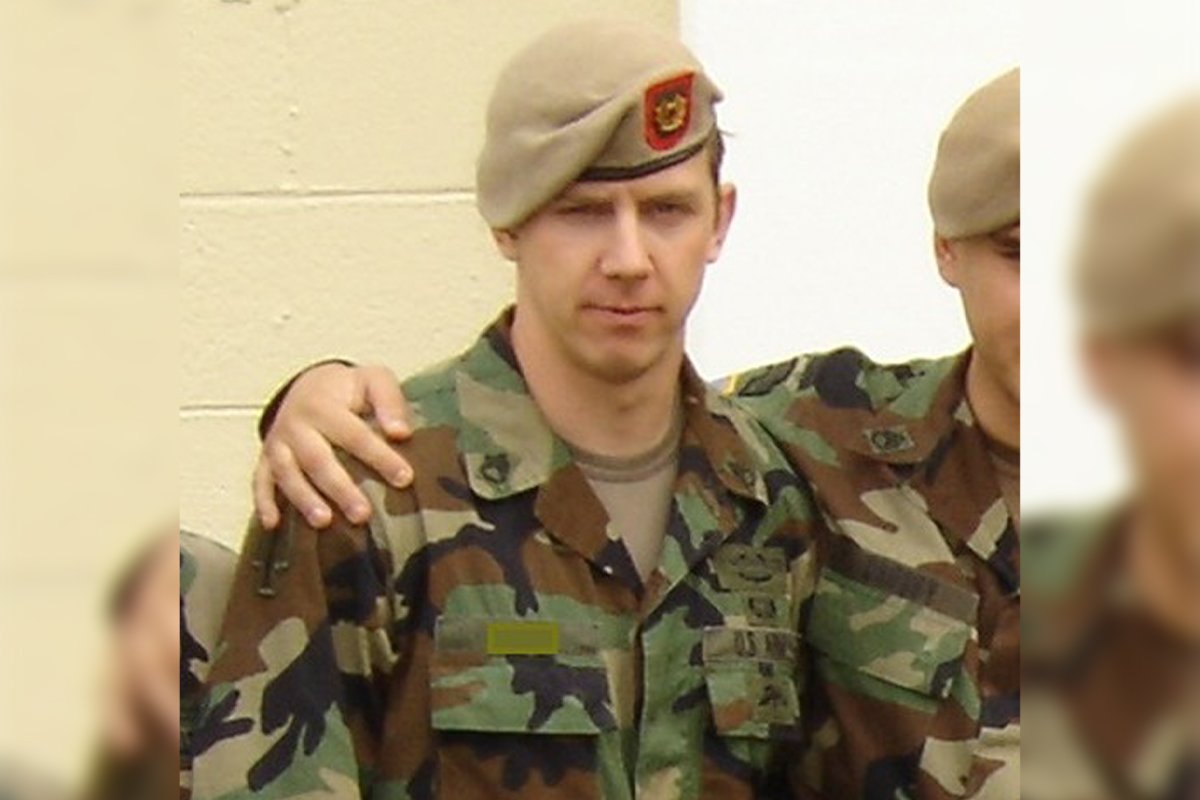 COD: What do you think is the most misunderstood thing about you or the work you do?
TG: I'm busier working on the show than I was in the military because I'm literally working up to 16 hours a day, every single day. You will spend an entire day filming a sequence and on-screen, it'll be two minutes. It's so cliché, but the glitz and glamour of the Hollywood thing, and what it really is.
It's no different than the military, where you watch some hooah video. But then you experience it in real life and are like, oh my God, that's what that is? You don't see all the planning and work that goes into making a show or a movie, for that matter. Every time I've ever had someone visit the set, they're just like, wow, that was not what I expected. It's just a very unique process and different from what people think it is.
COD: How do you define success?
TG: I don't feel successful. I don't feel like anything I've done has been successful or reached the end state of success. Everything I've done has been stepping stones just to keep moving forward to bigger, better, and reaching higher. I don't even know if I'll ever reach an end state at all because even if I think of the success I want right now, I know that once that occurs, I'll go, okay, well, what's bigger?
I think that's the key to success. It's just never resting on anything you've done and always trying to outdo yourself. Ultimately, success should be a challenge against yourself. The most factual definition of success is when you've gotten to the point where you're not competing with anybody else. You're only competing against yourself. That's success.
COD: Mountain view or ocean view?
TG: Can I give an alternate?
COD: Sure.
TG: City view. The skyline view. To me, I'm a people person. I don't love the ocean, probably because I watched Jaws too much as a kid. I love the mountains, and for some people, they're calming and relaxing, but there's no energy for me. I'm so ADD hyperactive that the mountains aren't relaxing to me. But when I see a skyline, I see the flow of energy and all the people and everything happening and the chaos of the machine constantly turning. Seeing that motivates me to get shit done.
COD: If you could have any superpower, what would it be?
TG: I'm calling this a superpower because it doesn't actually exist: I would like to be able to give people an understanding of the opposite of their opinions or beliefs.
COD: What are your hobbies, outside of what you're known for?
TG: So one of them that people probably don't know is I've collected and put together and painted Warhammer 40K miniatures for like 20 years now. They're just little models that you assemble and paint. It's like a game that's played on a board.
COD: On a scale of one to 10, how confident are you in your ability to survive in a post-apocalyptic world? One being I'm dead on day one, 10 being I'll be the ruler of the new world order.
TG: I'm going to say seven. And the reason I'm going to say that is because whatever we expect to be the thing, it won't be. And that's exactly why it will be the apocalypse. No one was prepared for COVID, which is why COVID was COVID. Yeah, I had 10 million rounds of ammo and a million guns. But I tell you what, I needed fucking toilet paper. So anyone who says 10? I think you do not really understand the fundamental concept of what would make it an apocalyptic event. I'm confident that I can adapt. But I know that I can't be prepared for what it is. Because if I were, then it wouldn't be an emergency.
---
This article first appeared in the Winter 2022 edition of Coffee or Die's print magazine.
Read Next: 11 Questions & A Cup of Coffee: Green Beret and Former MMA Fighter Tim Kennedy