Walking past the granite memorial into the office of 2nd Battalion, 8th Marine Regiment, the first thing you will notice are the walls. Covered in remnants of the unit's rich history stretching from Guadalcanal to Afghanistan, they are a sobering reminder to those currently serving of the legacy they are expected to uphold. Between the door of an HMMWV riddled with holes from Iraqi bullets, a portrait of men with flamethrowers on a speck of land in the Pacific, and an American flag smothered in battle streamers sits a framed picture of a young Marine: Cpl. Jonathan Yale. Pinned next to his permanent grin is a small piece of blue ribbon holding a Navy Cross.
Thirteen years ago, Yale and another Marine, Lance Cpl. Jordan Haerter, firmly stood their ground as a truck hauling 2,000 pounds of explosives hurtled toward their post. In the final six seconds of their lives — while everyone around them fled — neither man budged. Instead, the two Marines leaned into their weapons, firing as fast as they could, and embodied what it means to be Semper Fidelis — Always Faithful.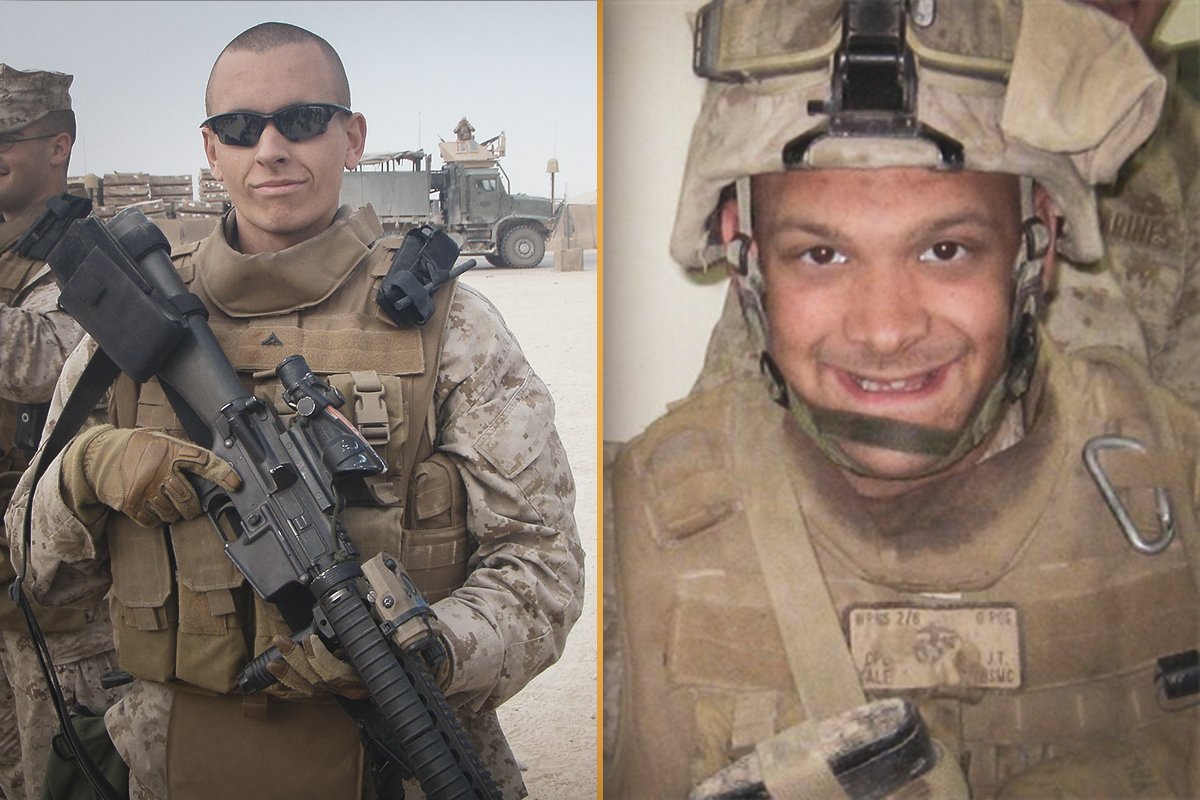 Haerter and Yale remained faithful up to the moment the truck exploded, killing them both and leveling an entire city block. Their actions on that fateful day in Ramadi saved the lives of the 150 Marines and Iraqi police behind them. Both men were posthumously awarded the Navy Cross. Lt. Gen. John Kelly later memorialized their story in a speech titled "Six Seconds to Live." Those moving words, which he first spoke just four days after his own son was killed in action on Nov. 9, 2010, are now read to new recruits at boot camp. While Haerter and Yale may be well known among the Marine Corps, a veteran filmmaker is now bringing their story to a broader audience.


Joshua DeFour, the writer, director, and editor of the 25-minute film, The 11th Order, made it his mission to tell their story. Before working on successful projects with Warner Brothers and Universal Pictures, DeFour was a Marine. He had dropped out of a journalism program to enlist. After serving in Afghanistan, Japan, Tinian, Guam, and Bangladesh, DeFour returned to school to pursue his MFA. It was there he recognized the need to commit the sacrifices of Haerter and Yale to film.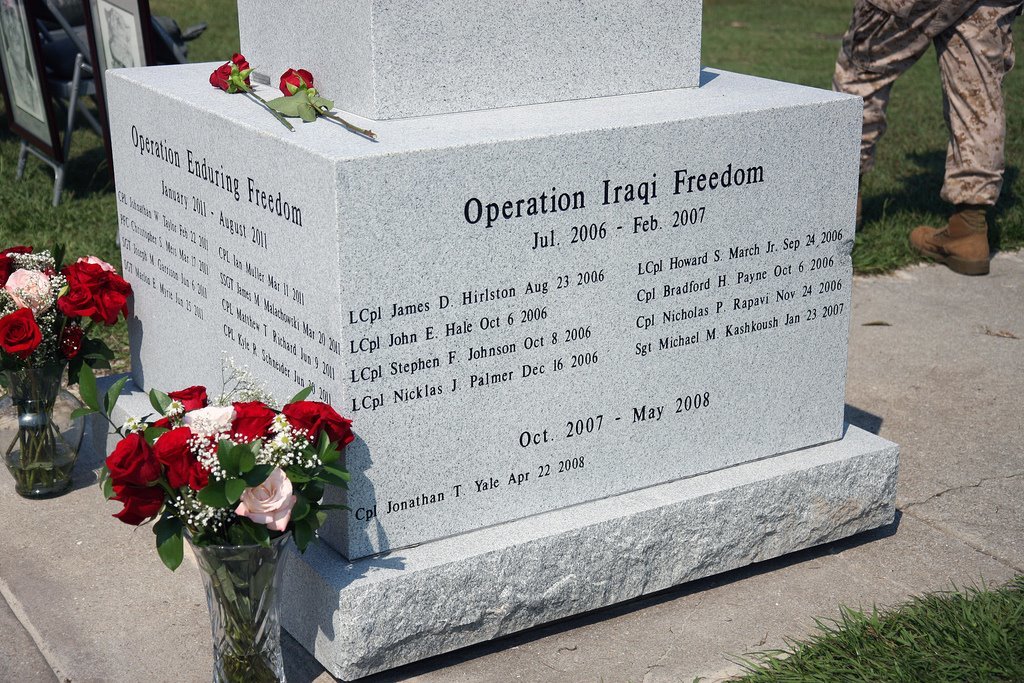 "Had they not joined the Marines, they would never have met each other, or understood that multiple Americas exist simultaneously," Kelly recited, highlighting the two Marines' contrasting backgrounds.
Haerter came from a middle-class family on Long Island. He was a member of 1st Battalion, 9th Marines, and had just started what was supposed to be a seven-month deployment to Iraq. Manning the post alongside him was Yale.
Yale came from a different walk of life. He grew up poor in rural Virginia. A member of 2nd Battalion, 8th Marines, Yale was nearing the end of his deployment and was slated to return home in just a few days. As the two strangers stood together, they had no idea they were sharing their final moments on earth.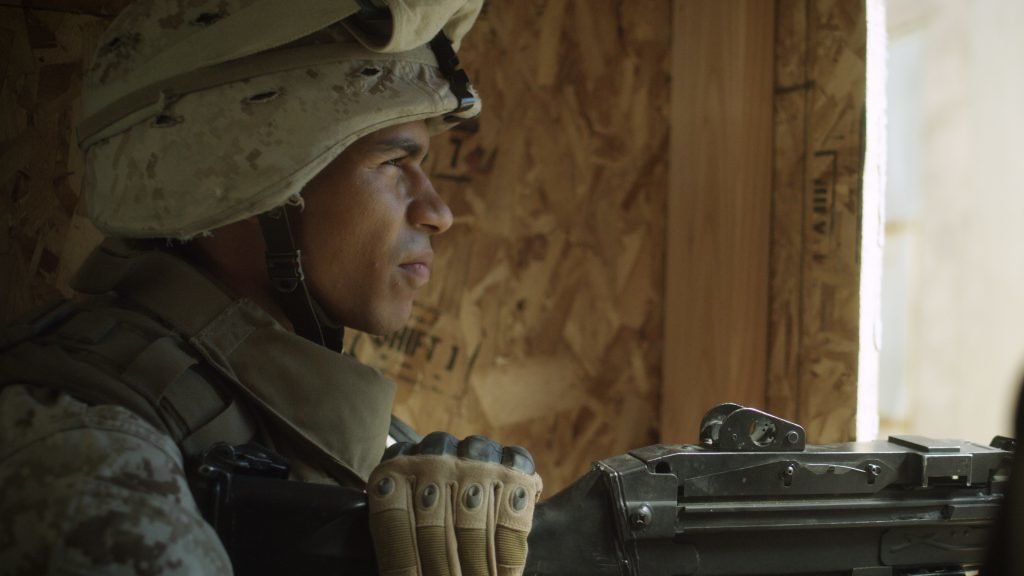 Video footage captured the suicide bomber barreling through the serpentine roadblocks. It was immediately apparent to everyone what was happening. Following the 11th General Order, both young Marines were tasked to "allow no one to pass without proper authority." With their sleeping comrades behind them, the two young infantrymen began firing.
The suicide bomber's windshield shattered from the Marines' fusillade, and the truck rolled to a stop. Kelly recounted what happened next:
"The Iraqi police related that some of them also fired, and then, to a man, ran for safety just prior to the explosion. All survived. Many were injured, some seriously. One of the Iraqis elaborated, and with tears welling up, said, 'They'd run like any normal man would to save his life.' What he didn't know until then, and what he learned that very instant, was that Marines are not normal. Choking past the emotion, he said, 'Sir, in the name of God, no sane man would have stood there and done what they did. They saved us all.'"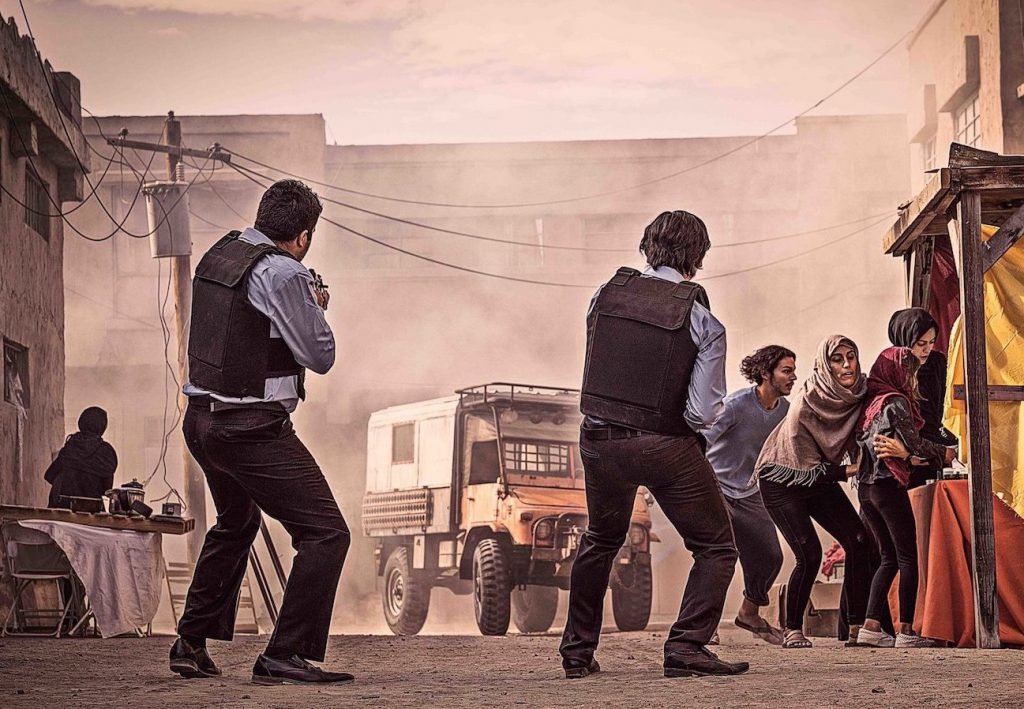 DeFour made sure to capture what made those two Marines so special in The 11th Order.
The film cuts back and forth between Ramadi and Kelly's speech. Thanks to a combination of DeFour's lived experiences and the documentary being shot aboard Camp Pendleton with active-duty Marines acting as extras, the film retains a rare level of realism. The imagined dialogue between Haerter and Yale is not a conversation filled with lofty ideals or romantic notions of sacrifice. Rather, the casual banter spans from living in "Satan's hairy ass crack" to Dragon Ball Z, adhering to a level of authenticity to which enlisted men the world over can testify. There's no melodramatic foreshadowing with talk of Marine Corps tenets like honor, courage, and commitment. Instead they demonstrate those most noble qualities through action alone.
The student film has the quality of a studio-backed movie, thanks in part to the Marine Corps Heritage Foundation and the National Museum of the Marine Corps, which both financially backed production. DeFour's storytelling abilities shine throughout the 25-minute feature, which is now available for free in its entirety.
Every American should take the time to watch The 11th Order, and reflect on the kind of men and women America has standing guard around the world.
Read Next: The Story Behind Chesty Puller's 5 Navy Crosses and 2 Other Major Valor Awards