FORT HOOD, Texas — With the Army vaccine deadline fast approaching, 1st Cavalry Division's leadership is applying pressure to reduce the number of unvaccinated soldiers and meet the Army's goal of a completely vaccinated force.
At a recent press conference in his period-accurate, 1940s, dimly lit mobster office, 1st Cavalry Division Commander Maj. Gen. Carl Leone told reporters that every soldier under his command would be vaccinated before the deadline.
"We're going to make them an offer they can't refuse," Leone said as he poured what appeared to be brandy from a crystal decanter.
Fort Hood has been under heavy scrutiny in recent years following multiple incidents of violence, drug use, and criminal misconduct on the post. Leone believes high numbers of unvaccinated soldiers will bring about even more "unwanted attention" and seeks to prevent it by "ensuring every soldier under [his] command is vaccinated — or else."
When asked to specify what consequences service members refusing the vaccine would face, Leone paused for a moment to pick up a small cat wandering around his office before stating, "Loyalty is very important to me."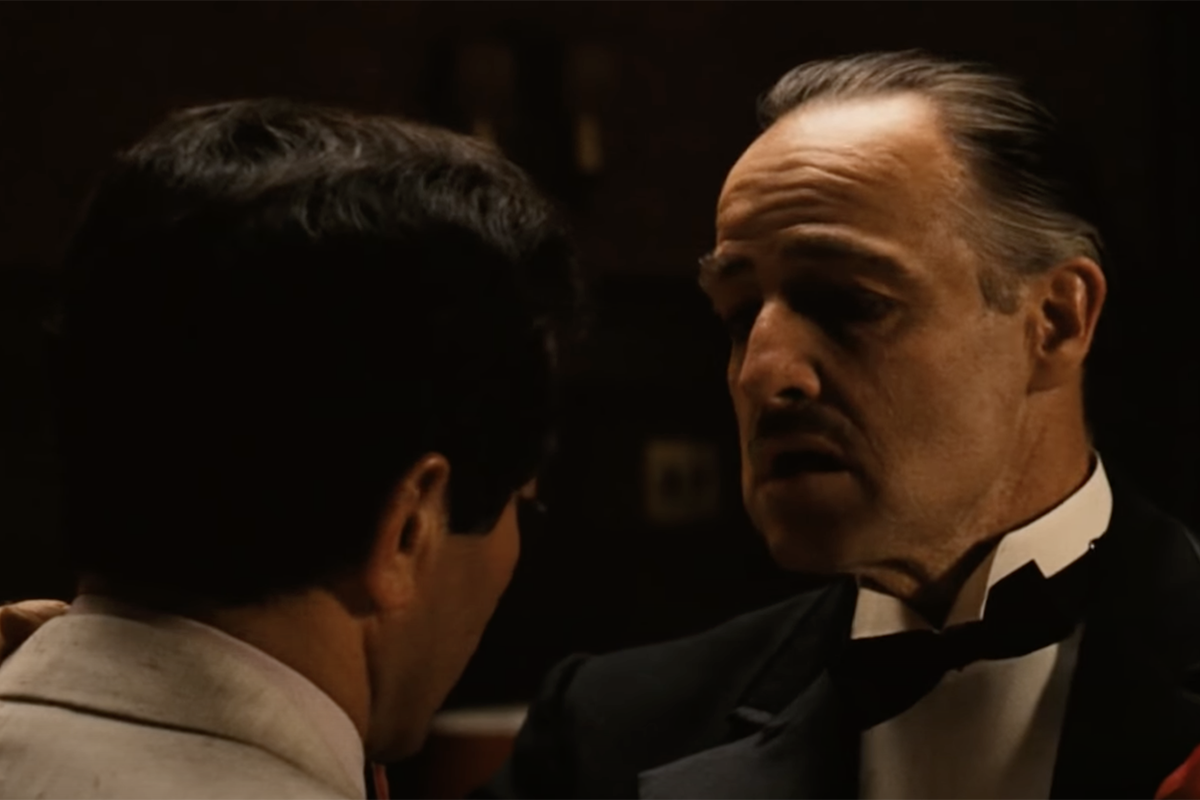 When reporters pressed for clarification, Leone reclined in the leather seat behind his desk before mumbling a mostly unintelligible, yet somehow still threatening, statement that was drowned out by the insidious drone of a trumpet being played in the background.
Leone's veiled statements were followed by numerous incident reports in the days following the interview, all filed by unvaccinated soldiers, ranging from petty vandalism and destruction of property to one soldier claiming he was framed for a crime he didn't commit.
While most soldiers' complaints consisted of little more than finding their boots encased in concrete or fish in their body armor, Spc. Matt Stevans awoke Friday with two 40-ounce bottles of Hurricane Malt Liquor duct taped to his hands and his NCO repeatedly punching him in the face after discovering the severed head of Trigger, 1st Cav's plastic horse mascot, at the foot of his bed.
"Bro … are you fucking kidding me right now? I was clearly framed. Has no one seen The Godfather?" Stevans told E4 Mafia Weekly. "Our fucking CG's name is Carl Leone. CARL LEONE. He has slicked back hair, a mustache that's way out of regs, and doesn't even wear a Stetson; he wears a tilted fedora that has a cavalry pin in it. One time he made the engineers convert the shoot house into a Little Italy set, stocked it with mannequins in business suits, and then hosed them all down with a fucking Tommy gun. Where the fuck did he get a Tommy gun? The guy thinks he's a mobster. How am I the only one who sees this?"
Since Leone's vaccine push, 1st Cavalry Division is leading the Army in troop vaccination rates and has received praise from top Army brass and the White House.
Stevans was the last unvaccinated soldier in 1st Cav at the time of the incident and is currently being dishonorably discharged for his alleged drunken misconduct and vandalism of 1st Cav's beloved mascot.
Read Next: