Todd Field had the ambiance of a summer barbecue. Laughing, good food, and a bright sun overhead to set the tone for day two of the 2019 Best Ranger Competition. One of the great joys of attending the annual competition is meeting new people and reconnecting with old friends. But for the competitors, it was not a day of fun in the sun.
After the previous night's ruck march, almost half the competitors were eliminated, leaving only 28 teams standing for Night Stakes. After the end of Night Stakes — which included a Light Antitank Weapon (LAW) live fire — Team 28, from the 173rd Airborne Brigade, held the top spot.
The ruck march was brutal, though, covering 14 miles and a "floating" endpoint. That means that every time the exhausted Rangers thought they were done, someone moved the finish line back a bit farther, forcing them to continue. The tactic would test the patience and mental stamina of many teams.
With that in mind, I was not surprised to see the competitors moving slowly from station to station for Day Stakes on Todd Field. Don't mistake this for lack of motivation though; all were still fiercely determined and had a look in their eyes familiar to anyone who has gone through any elite military selection. These boys don't have an ounce of quit in them.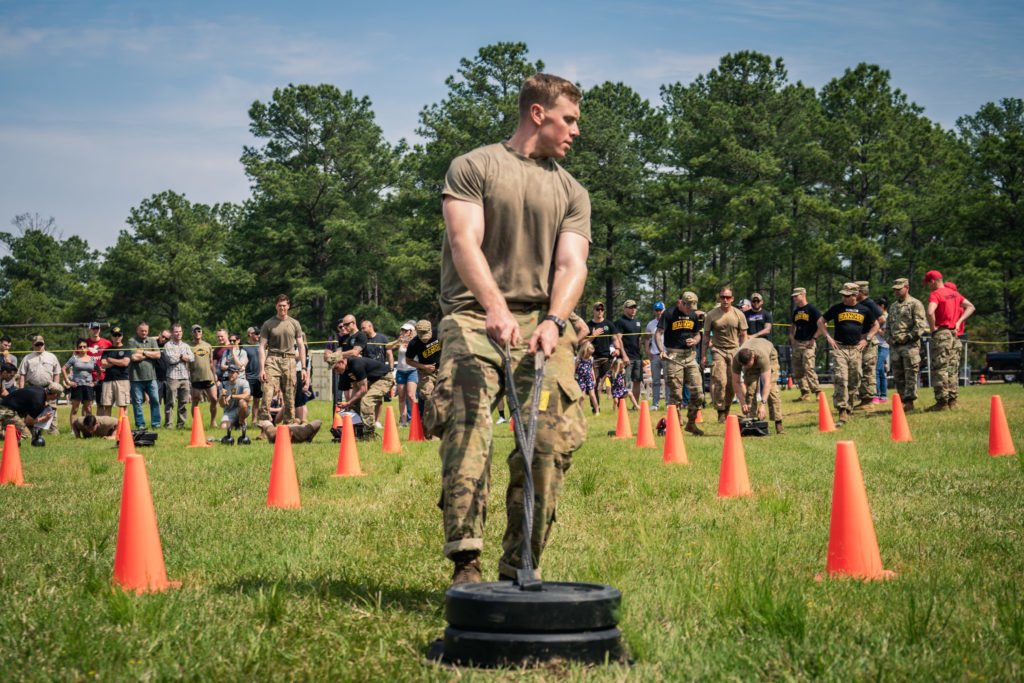 Nevertheless, they climbed a 90-foot wall in memory of the Rangers who scaled Pointe Du Hoc, displayed their Ranger First Responder (RFR) skills in a mock downed-pilot scenario, and completed the new Army Combat Fitness Test (ACFT), which includes a 3 repetitions of their maximum deadlift, standing power throw, hand-release pushups, a sprint-drag-carry, leg tuck, and two-mile run. Those were just a few of the physical, technical, and tactical tasks that needed to be completed to stay competitive, all done under an intense sun that left at least one team with heat exhaustion.
At the end of Day Stakes, there was one more challenge before moving on: replicating the landing on Omaha Beach. With a few World War II Ranger veterans in attendance, the competition held extra gravitas. Once completed, another foot movement was in store for the weary teams.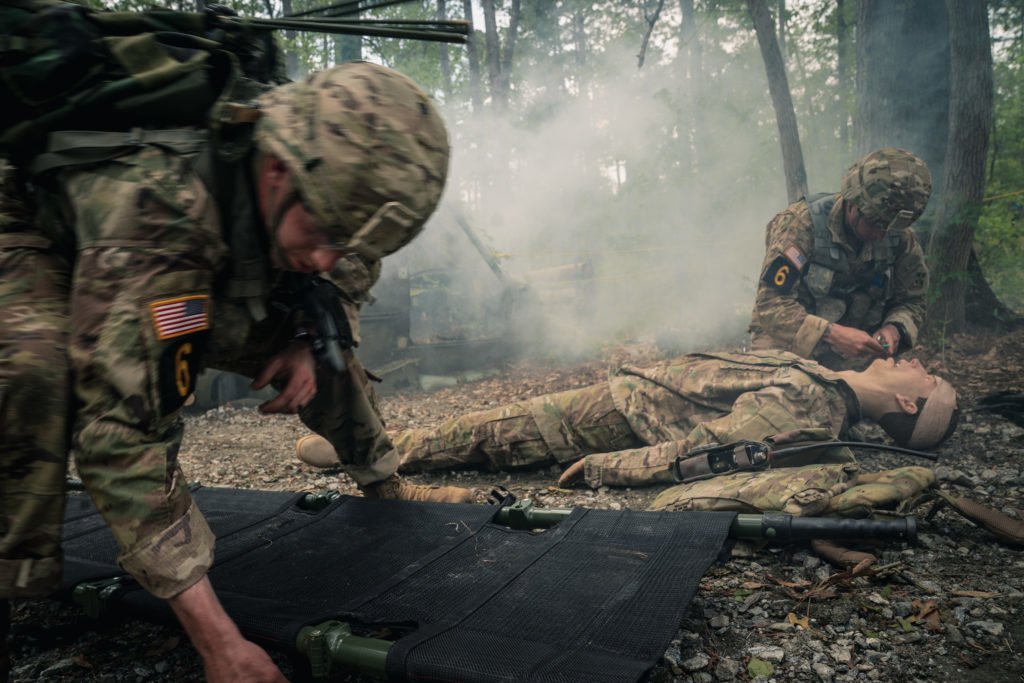 At the time of this dispatch, the teams had covered a total of 39 miles on foot since Friday morning. But they still have many more miles to go before they can rest their tired feet: Tonight they will board Blackhawk helicopters and fly to the Appalachian mountains in North Georgia for a night land navigation course.
Only the top 16 teams will be allowed to continue into day three of the competition. For now, Team 19 from the 101st Airborne Division sits in first place. But anything can happen at night in the Georgia mountains.