At Coffee or Die Magazine, you might say a good story is kind of our thing. We have quite a few great storytellers on staff, and we're friends with even more. Some of them have written books, and what's easier than a good book for rounding out that holiday shopping list?
That's why we compiled a list of some of our favorite books for your consideration. You'll recognize a few of the authors as Coffee or Die journalists, while other books are written by veterans we've come to know or have featured in reviews throughout the year. Either way, you can't go wrong with anything on this list.
Savage Son by Jack Carr
Savage Son, the latest installment in Jack Carr's James Reece series of military thrillers, is a must-read. The prose is born of a man who knows whereof he talks, and it shows. The descriptions of weapons and tactics paint a vivid image that brings every scene into visceral focus, a facet of the book any military veteran will appreciate. And if that's not enough to entice you, Savage Son goes to great lengths to bring one particular torture scene to the next level of literary brutality. This book will be an upgrade for any thriller fiction reader in your life!
War (n) Pieces by Leo Jenkins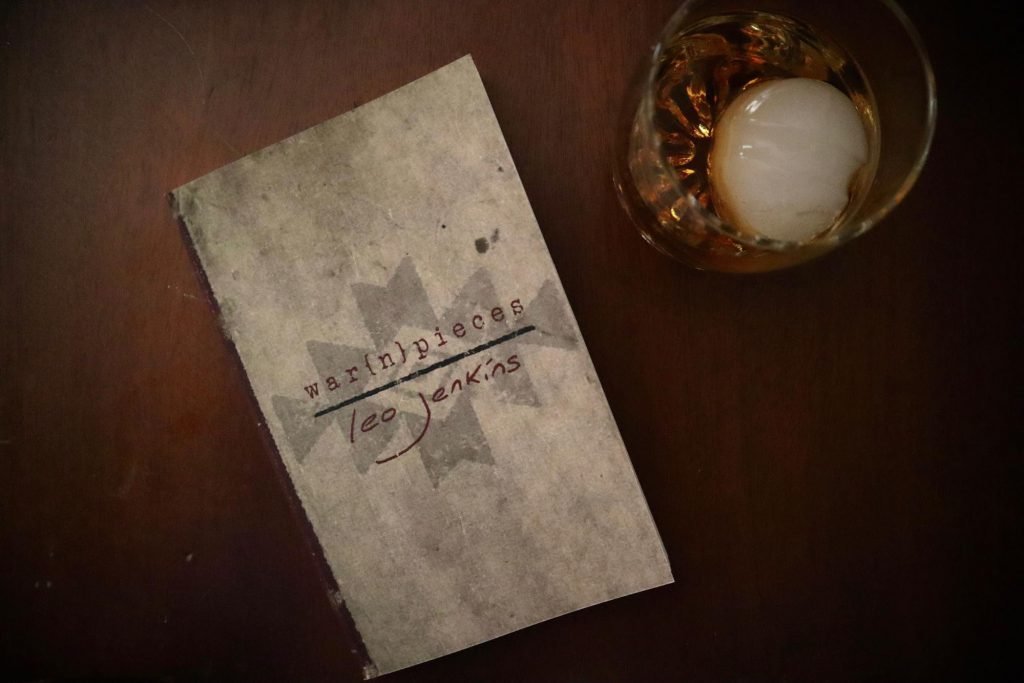 Leo Jenkins is many things. A combat-tested Army Ranger, elite athlete, adventurist, father, husband, author, artist … and poet. His diverse life experiences play a large role in the War (n) Pieces poetry compilation — his second offering in the genre — but still leaves room for the reader to interpret their own life experiences on every line. True to form, Jenkins delivers poems with a raw, unvarnished voice that may be particularly appealing to anyone who feels their experience in life has been equally raw.
How Not to Start a Backpack Company by Jason McCarthy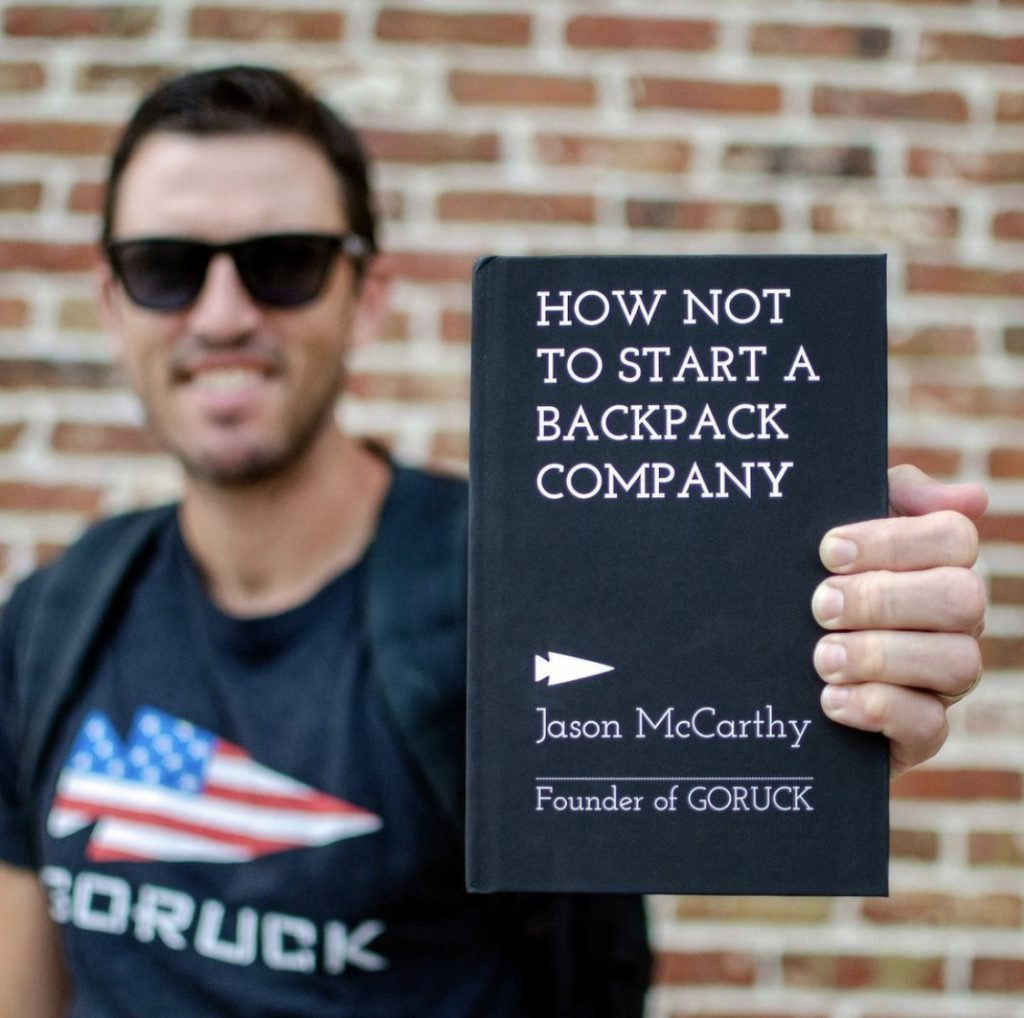 Many people start their own business. Very few succeed in their entrepreneurial endeavors, much less grow a culture around a brand that boasts not just enthusiastic customers, but good citizens and great humans who thrive in an "embrace the suck" environment. Jason McCarthy, a former US Army Special Forces NCO and founder of GoRuck, did just that. He details that journey in How Not To Start a Backpack Company, which is the perfect book for the entrepreneur in your life who is tackling the inevitable obstacles all business owners face. It's not a self-help book but a here's-how-I-did-it tale that will have you setting aside self-pity in exchange for a take-no-prisoners attitude.
Violence of Action by Marty Skovlund Jr., LTC Charles Faint, and Leo Jenkins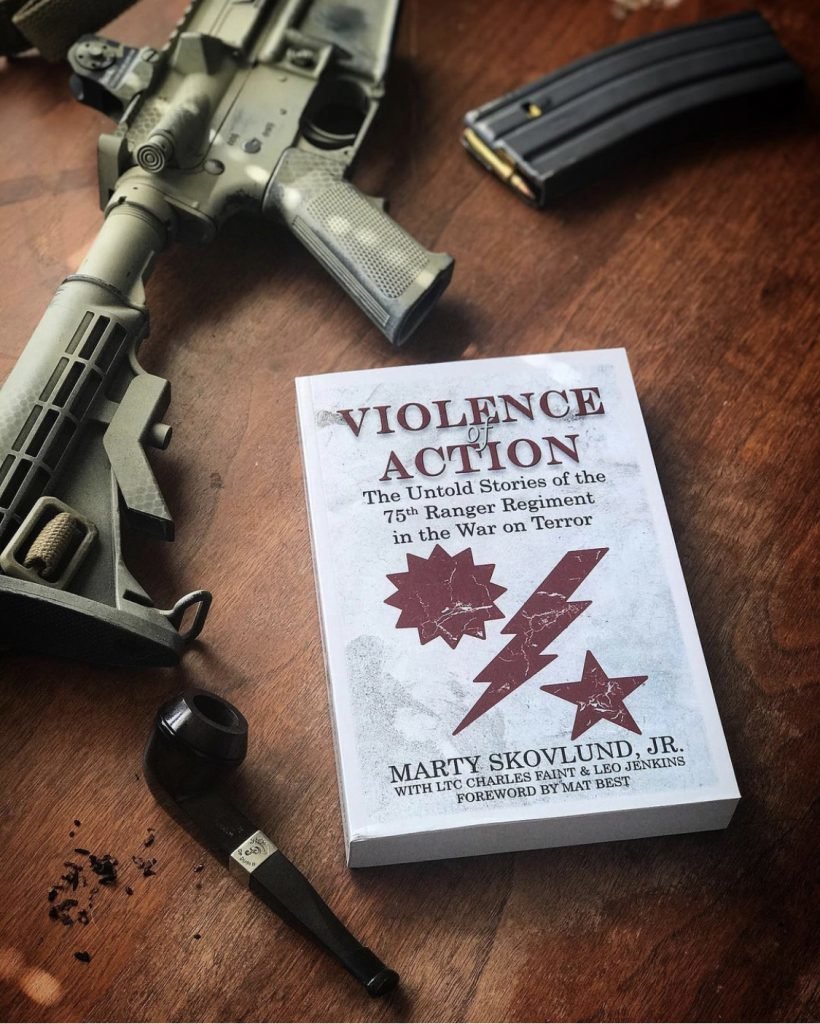 Marty Skovlund Jr. is Coffee or Die Magazine's editor these days, but back when Black Rifle Coffee Company was just getting started, Skovlund was working on Violence of Action: The Untold Stories of the 75th Ranger Regiment in the War on Terror, which is arguably the most complete history of Army Rangers in the war on terror to this day (or at least the first 10 years of it). Alongside special operations veterans Charlie Faint and Leo Jenkins, Skovlund compiled true accounts of Rangers in combat from Objective Rhino to the rescue of Jessica Lynch and even the bloody battle of Task Force Merrill at the height of the war in Afghanistan. This book is a perfect gift for the nostalgic Ranger, aspiring Ranger, or that internet troll who likes to claim rAgNarS OnLY pUll SecURitY 4 dELta.
Battle Born by Max Uriarte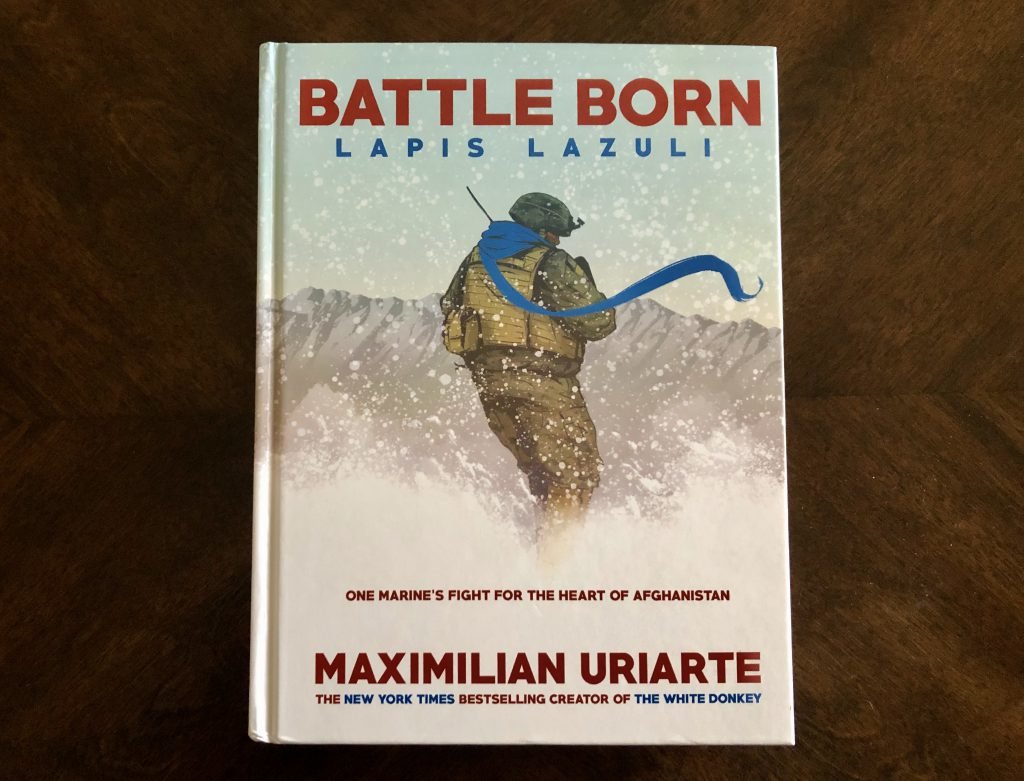 US Marine Corps veteran Maximilian Uriarte may very well be the GWOT generation's preeminent illustrator-storyteller. He built his reputation with the Terminal Lance comic strip series but has transcended the lance corporal mafia to become the New York Times bestselling author of The White Donkey. His newest graphic novel, Battle Born: Lapis Lazuli, follows Sergeant Kind and his platoon of Marines through Afghanistan in a tale entirely unique to the slate of stories coming out of the two-decade Southwest Asia war — and is entirely written and illustrated by Uriarte. This beautiful piece of storytelling art is a must-buy for the holiday season.
Alone at Dawn by Dan Schilling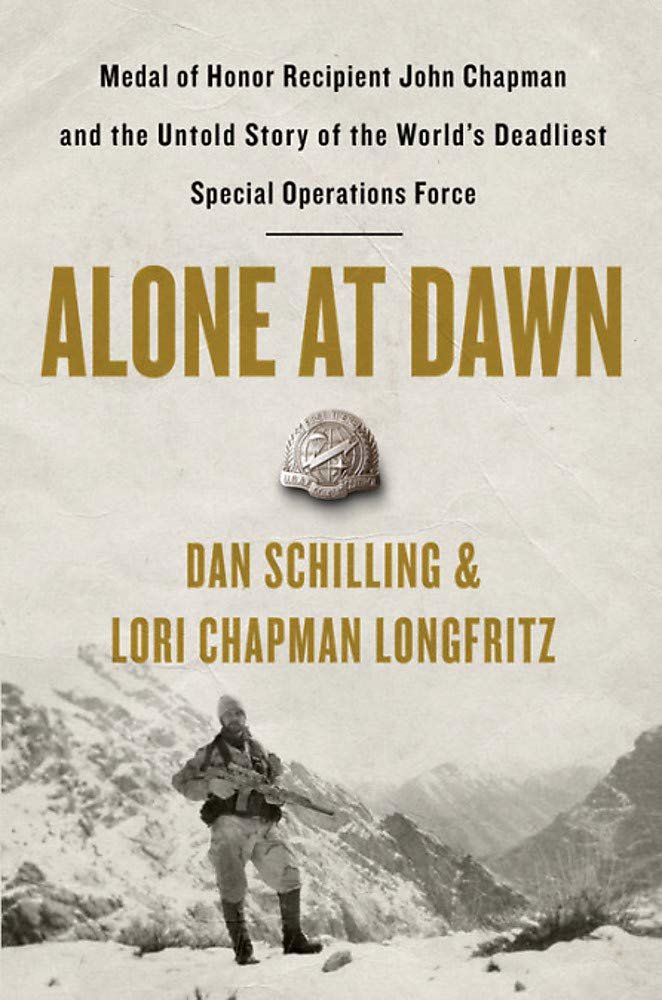 Alone at Dawn isn't the first book about the harrowing battle that unfolded on Takur Ghar in March 2002. But it might be the best, most honest look at what happened. Dan Schilling had a vested interest in writing this book: he was a US Air Force Combat Controller, like John Chapman. Chapman is the focus of the book, and was posthumously awarded the Medal of Honor for his actions on what would later become known as Robert's Ridge. Schilling drew from previously classified reports and exclusive interviews to create a piece of nonfiction that should be considered the definitive source on not just the battle, but on who and what US Air Force Combat Controllers are.
Thank You for My Service by Mat Best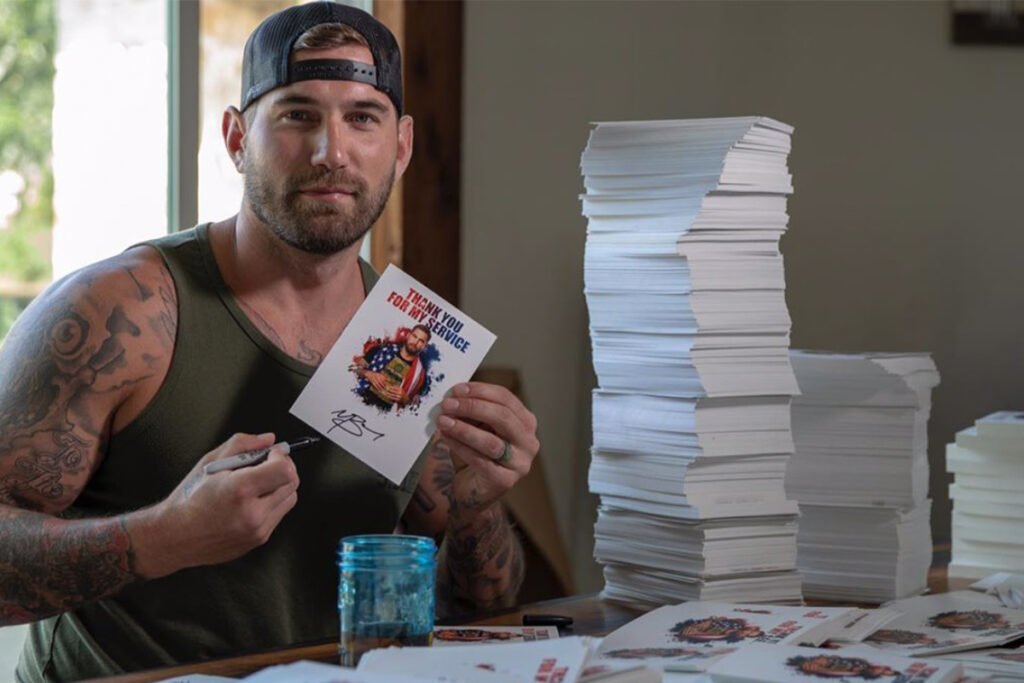 There are a lot of rumors that float around about Army Ranger turned contractor turned YouTube star turned coffee mogul Mat Best. Some of them may be true, most of them probably are not. None of them are as crazy or explicit as the real stories Best included in his memoir, hilariously titled Thank You for My Service. This isn't so much a tell-all as it is a "Here's my story according to me, fuck you if you don't like it!" The book is entertaining but pulls at the heartstrings in the right spots with stories that took place around the world, offering a behind-the-scenes look at what life as a Ranger and government contractor is actually like. It's not for the faint of heart, but it's the perfect read for anyone who doesn't take themselves too seriously and likes to laugh.
A Very Dewey Christmas Coloring Book by Spike's K9 Fund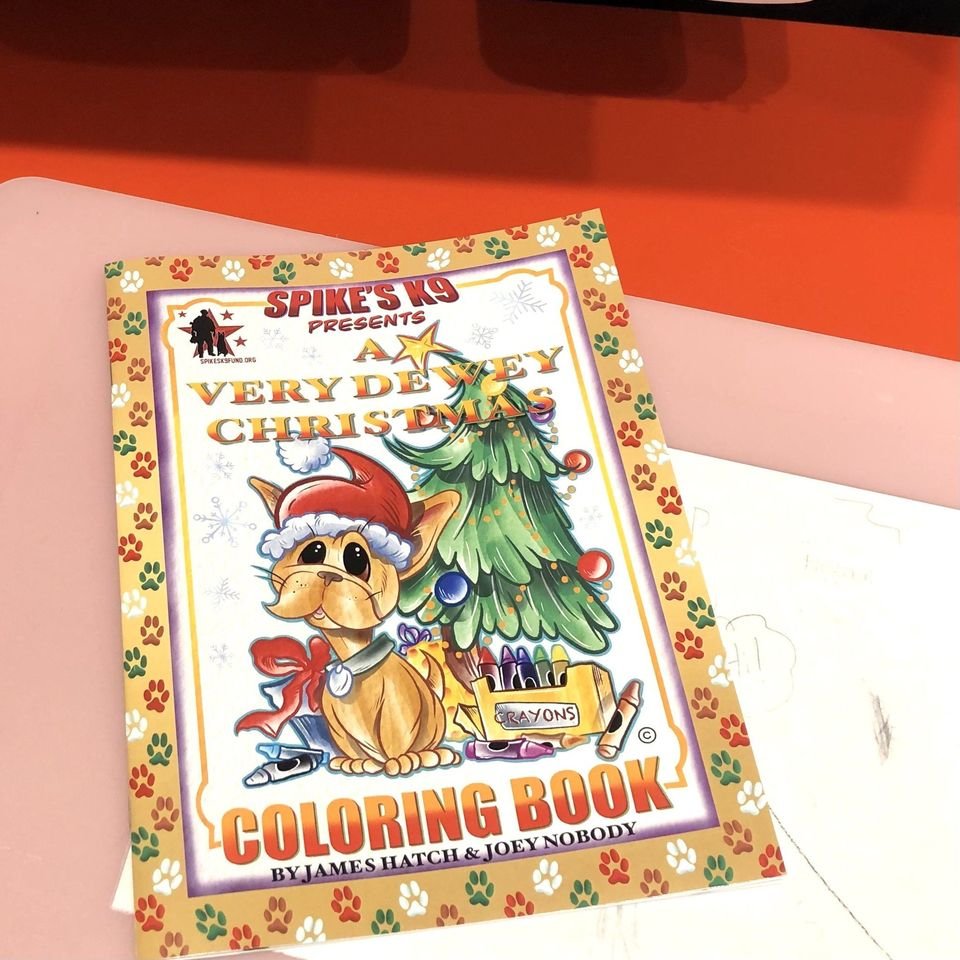 James Hatch, a former DEVGRU Navy SEAL and K-9 handler, founded Spike's K9 Fund to enhance the training, care, and preservation of military and law enforcement working dogs. Hatch teamed up with legendary tattoo artist and graphic designer Joey Nobody to bring this fun coloring book to the stockings of our loved ones this holiday season.
No Ordinary Dog by Will Chesney and Joe Layden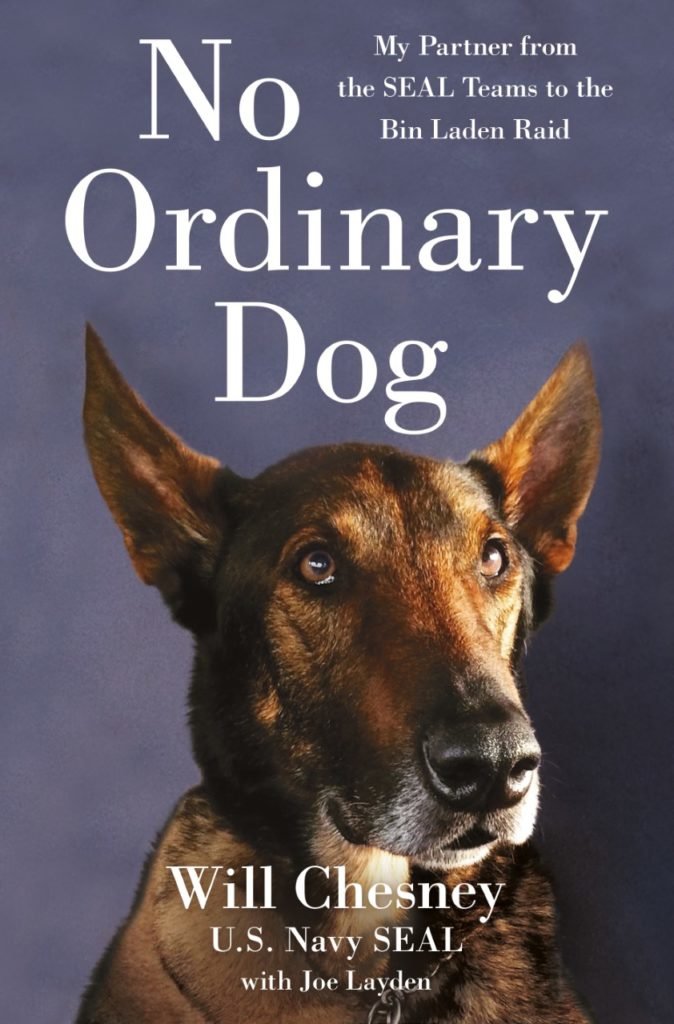 Are you curious about the insider story of the Navy SEAL operation to kill Usama Bin Laden? How about the fur-missile that was chosen to tag along for the big mission? In No Ordinary Dog, Will Chesney provides an in-depth look into the life of Cairo, his military working dog, and shares the impacts war has had on his mental health and how military working dogs like Cairo helped him recover.
A Moment of Violence: War Poetry by Luke Ryan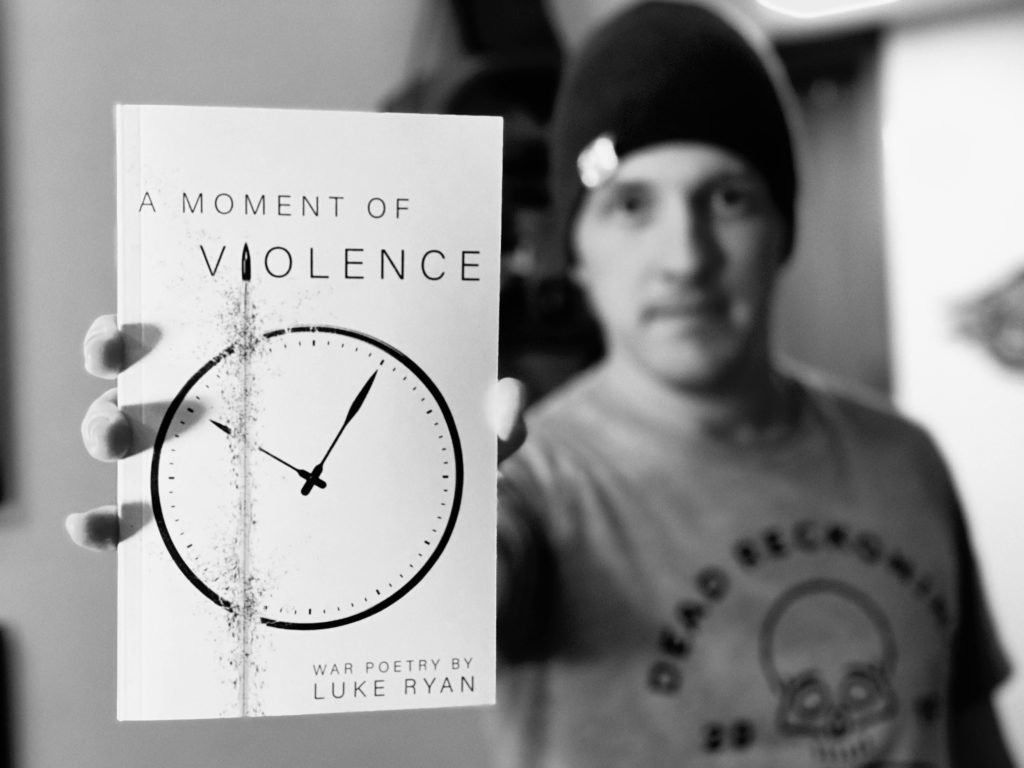 A Moment of Violence is Luke Ryan's second book of war poetry. He continues to explore the nature of war and violence, this time also digging into the veteran experience and some nuances often left unspoken. Like his first, this book is built for warriors and those interested in peering into the warrior soul.
The Gun and the Scythe: Poetry by an Army Ranger
by Luke Ryan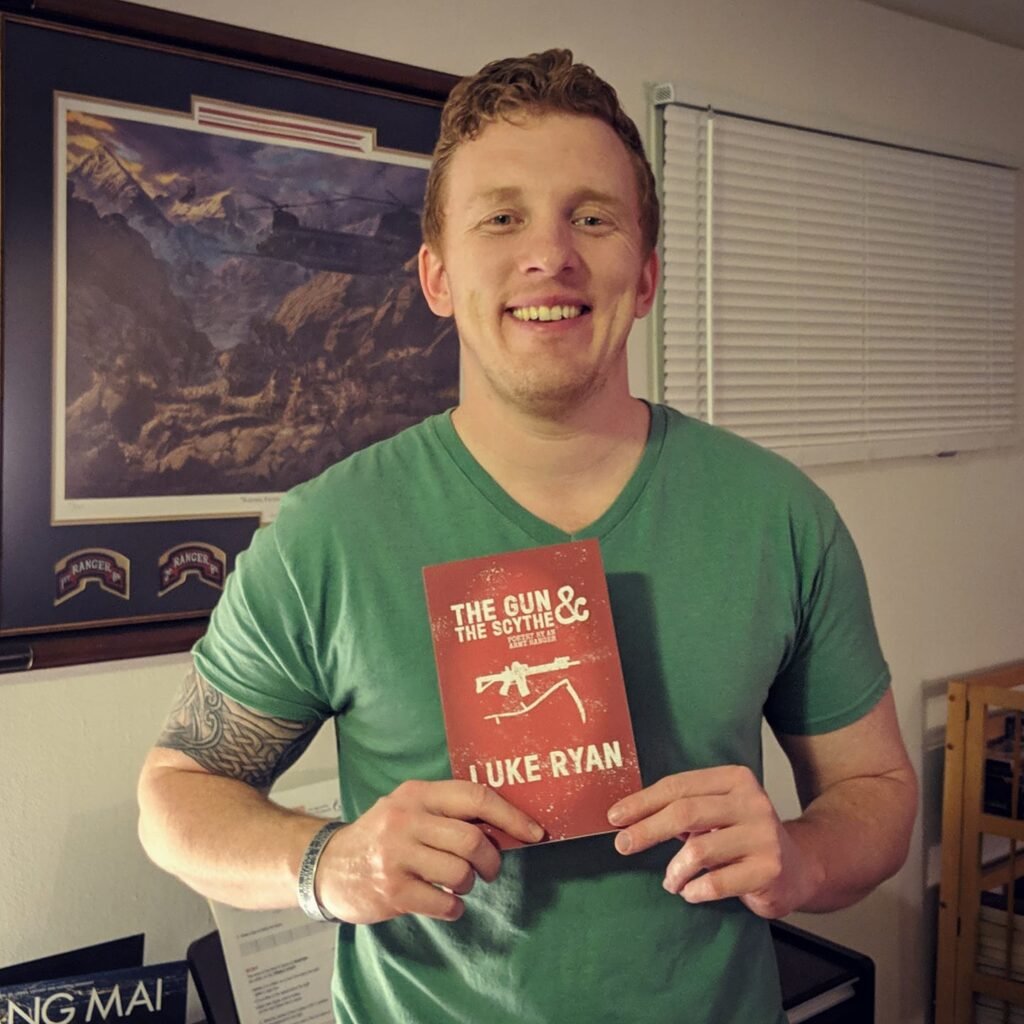 Former Army Ranger Luke Ryan articulates some parts of war that can't be described in any easy way — and he does it in the form of war poetry. The Gun and the Scythe is a collection of poems intended to make the reader delve inward, exploring complex ideas like animals in war, unfairness in death, and the profundity of brotherhood in combat.
Thunder Dog by Michael Hingson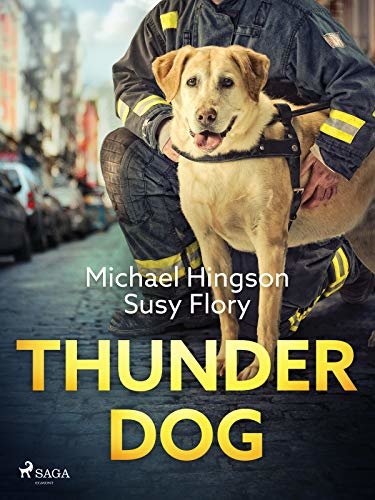 Thunder Dog follows the personal account of a blind man as he and his guide dog narrowly escape the World Trade Center during the Sept. 11 terrorist attacks. As they make their way down more than 70 flights of stairs together, the author takes us back and forth in time to share his life story, starting from the moment he was born, through countless obstacles, to landing a job in the World Trade Center. Thunder Dog is a truly inspiring story of triumph that is sure to tug at the hearts of Americans and dog lovers alike, while also offering a perspective on blindness that many of us may not have realized before. This is a perfect gift for just about anyone, though we recommend buying a pack of tissues to go with it.
Lucky Joe by Leo Jenkins, Brian Kimber, David Rose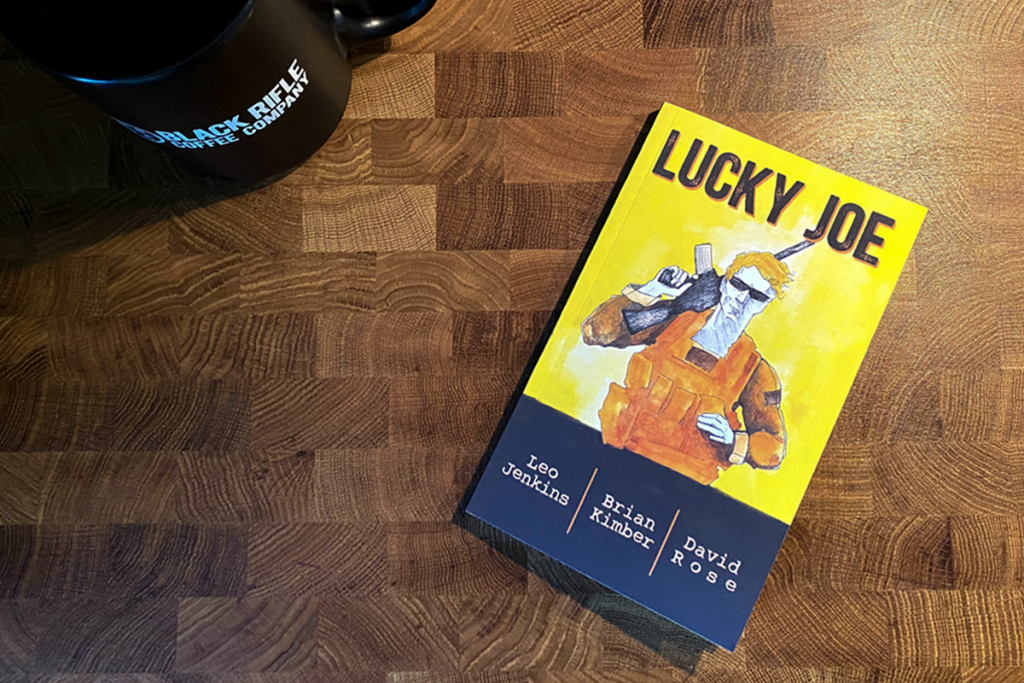 This is the story of "that guy" — the guy who scrawls graffiti on port-a-potties overseas, the guy with a crass remark at the ready, and the guy who doesn't back down from a fight (be it in Afghanistan or in a bar). Lucky Joe captures the essence of the GWOT in a group of down-to-earth characters. It sheds light on some emotions bubbling behind the war that are rarely talked about.
Why Soldiers Miss War by Nolan Peterson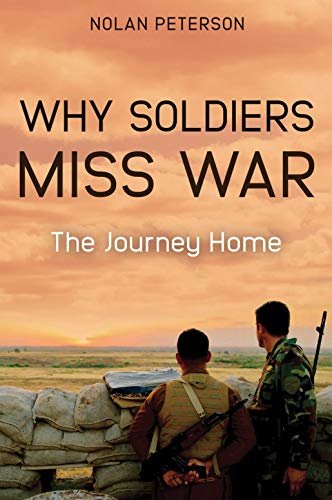 Nolan Peterson is a former US Air Force special operations pilot, conflict journalist, adventurer, and most recently Coffee or Die Magazine's military and intelligence reporter. He describes his life experiences in Why Soldiers Miss War with beautiful prose and sensational detail that make for a riveting memoir, often leaving the reader wondering how one man has packed so much life into so few years. It might be the most underrated book on our list this year, but possibly the most worthy of your consideration for a perfect Christmas gift.
The Last Punisher by Kevin Lacz, Ethan Rocke, Lindsey Lacz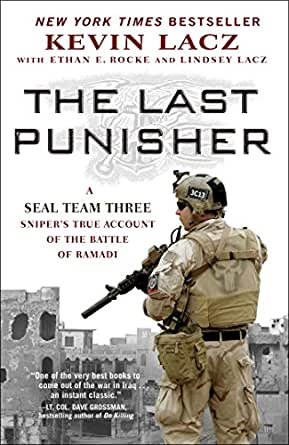 Kevin "Dauber" Lacz was a new-guy SEAL when he deployed in 2006 to the Battle of Ramadi with SEAL Team 3's legendary "Cadillac" Platoon, aka "The Punishers." As a sniper and special operations medic, Lacz served alongside legendary SEALs Chris Kyle, Marc Lee, Ryan Job, Jocko Willink, and Mike Monsoor in Task Unit Bruiser, one of the deadliest special operations units of the war on terror. Read his experience in detail in The Last Punisher.
Leadership in the Shadows by SGM Kyle Lamb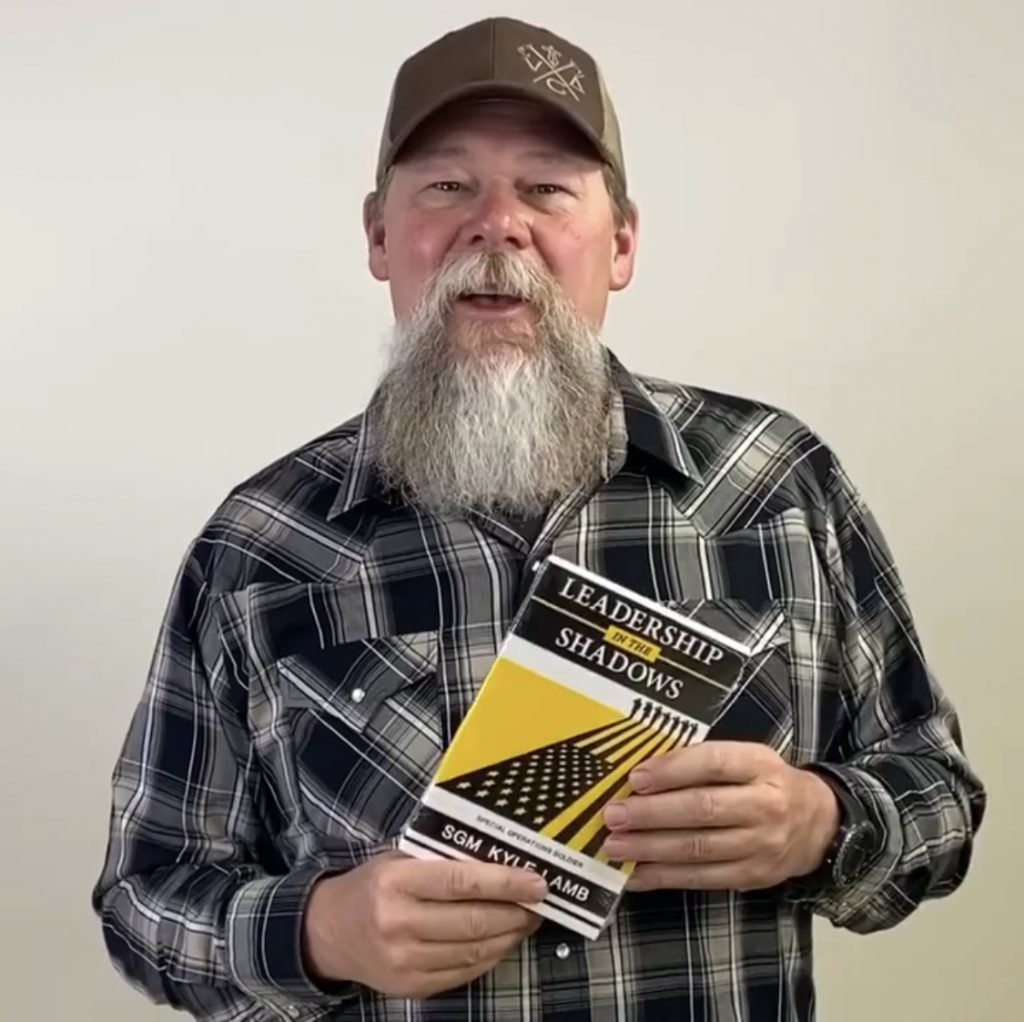 Retired Sgt. Maj. Kyle Lamb spent more than 20 years in the US Army's Special Forces — including fighting during the Battle of Mogadishu — and then successfully transitioned to a civilian firearms and tactics instructor. Those experiences alone are more than enough to make him a subject matter expert on leadership. In Leadership in the Shadows, Lamb distills the lessons he's learned in his life into a set of leadership principles that can help you improve your own leadership skills, whether in the military or civilian sector.
Red Platoon: A True Story of American Valor by Clinton Romesha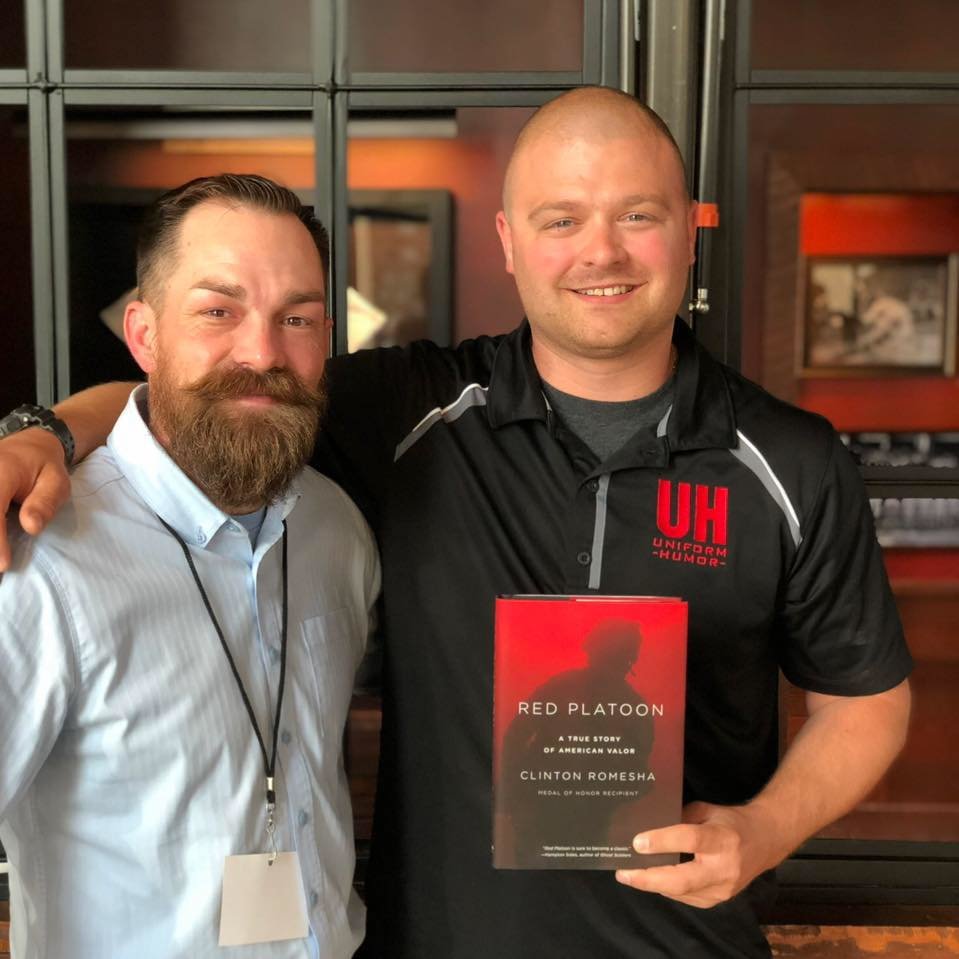 Medal of Honor recipient Clinton Romesha's detailed, firsthand account of the 14-hour firefight at the Battle of Keating is a must-read for any lover of military nonfiction. In Red Platoon, Romesha renders the harrowing battle for which two soldiers earned the Medal of Honor in breathtaking detail. If you loved The Outpost on Netflix, you'll love this book more.
The Greatest Beer Run Ever by John "Chick" Donohue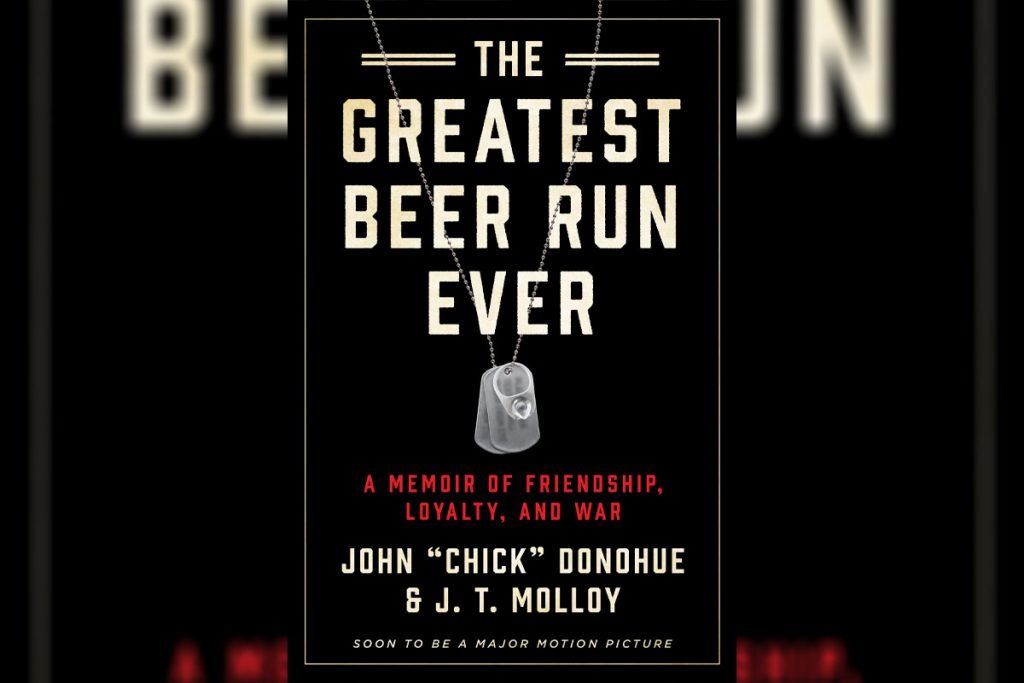 So it's 1967 and you're fighting deep in the jungles of Vietnam. War is hell as they say, and nothing could quench the flames of Hades like a nice cold beer. But, obviously, that's impossible. Or was it? The Greatest Beer Run Ever is the incredible true story of John "Chick" Donohue, a US Marine Corps veteran who hand-carried a case of beer to friends serving in Vietnam, dodging the Viet Cong and the Tet Offensive in the process. The beer may or may not have been cold by the time he arrived. Either way, this is a great read.
Ashley's War: The Untold Story of a Team of Women Soldiers on the Special Ops Battlefield by Gayle Tzemach Lemmon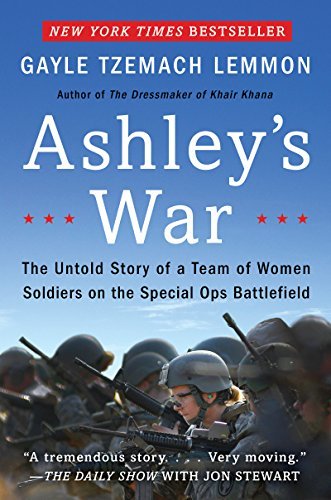 In Ashley's War, Gayle Tzemach Lemmon tells the story of some of the trailblazing female soldiers who were hand-picked to serve alongside American special operations forces in Afghanistan as members of the Army's Cultural Support Team-2. Lemmon's book was recently optioned for a screen adaptation and is being made into a feature film.
They Have Jesus, We Have Lasagna by Patrick Resetar
This darkly comic memoir by Patrick Resetar, a former Army infantry captain who served in Anchorage, Alaska, as well as for a brief stint in Afghanistan, doesn't actually cover his military experience. But others who were drawn to serve can probably relate to his tale of growing up poor and Catholic in coal-country Pennsylvania with an alcoholic father and a dithering mother, channeling an urge toward violence into football and dreaming of escape. They Have Jesus, We Have Lasagna is a fast, funny read.
Smokepit Fairytales by Tripp Ainsworth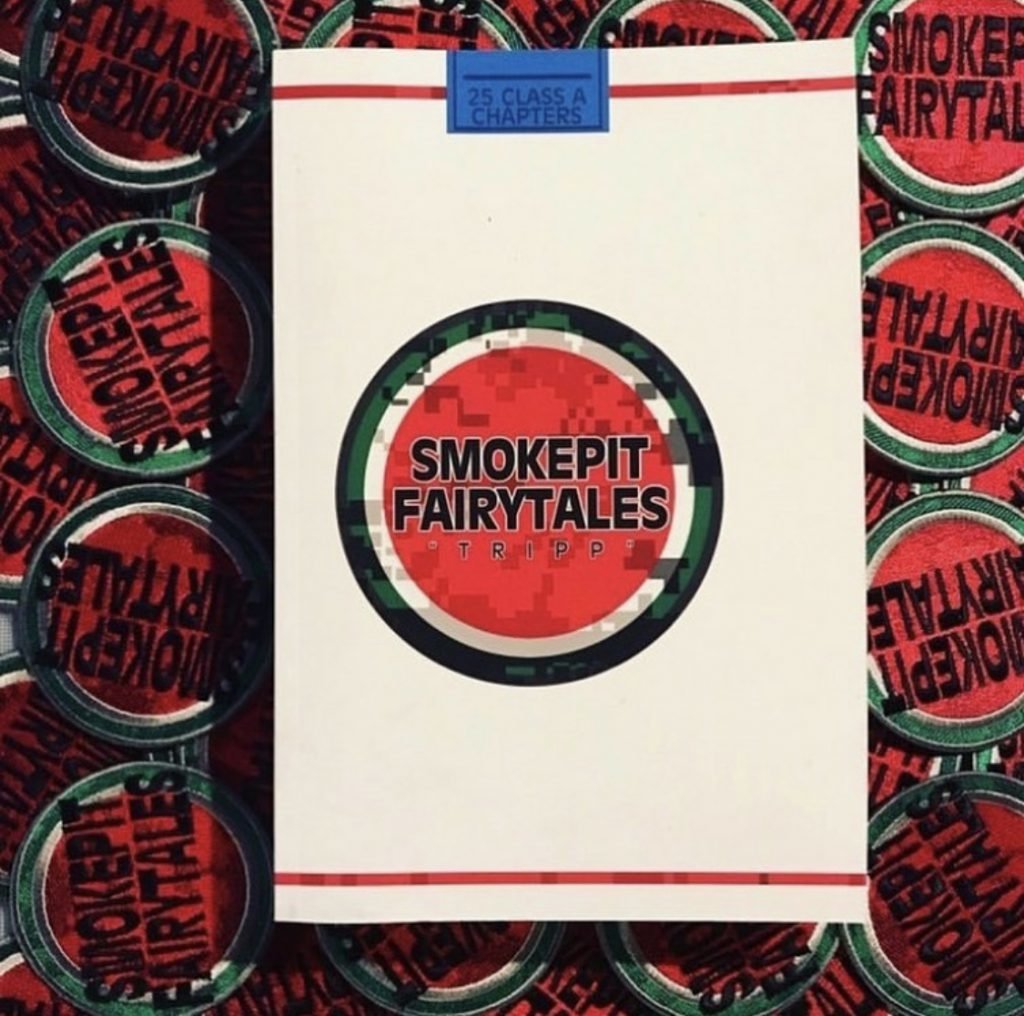 This series of novels by former Marine combat cameraman Tripp Ainsworth is a literary experience like no other. Smokepit Fairytales is a wild, politically incorrect tale of the trials and tribulations of modern combat told from the enlisted man's point of view. Starting in Afghanistan and continuing into space, this pan-genre epic follows sailors and Marines of the present and future as they fight boredom, alcoholism, survivor's guilt, ISIS, Russians, and even their own government. This story bleeds violence, seeps sex, and will send you right back to your days as a crusty lance corporal. In the words of one Amazon reviewer, not reading this series "is basically burning the American Flag." Ainsworth is also a prolific artist and podcaster, and his Smokepit Fairytales Warchest includes all six novels in the series as well as a host of stickers, cards, and a patch, all within a custom-painted ammo can. The Warchest includes a personal, handwritten message from the author, and Warchest patrons get exclusive postcards in future mailings. Bonus: The Amazon reviews for this series are also wildly entertaining in their own right.