Black Friday is here, officially kicking off the 2020 edition of the annual holiday shopping season. The country is still grappling with pandemic-induced restrictions that will no doubt impact typical store-hopping habits, forcing many to online storefronts in even greater numbers. Fortunately, most retailers, from small mom-and-pop shops to the Fortune 500, have established and honed their online shopping experiences, allowing everyone to cruise virtual aisles without fear.
There's never been a better time to support small to medium-sized businesses (and by extension, their employees) with your hard-earned dollars, so we have a few suggestions for your holiday shopping list. We wish we could tell you this was a completely objective, unbiased list, but it's not. We use many of the products below, and most of them are sold by companies and people we personally know to be rock solid and do right by their customers. And, of course, we included a few of our favorite Black Rifle Coffee Company products!
You'll notice there aren't any books on this list though. As professional wordsmiths and self-described bibliophiles, we decided to put all of our 2020 book recommendations on a separate list — keep an eye out for that next week!
Without further ado, here is the official 2020 Coffee or Die Magazine holiday gift guide:
GoRuck Sandbag Starter Kit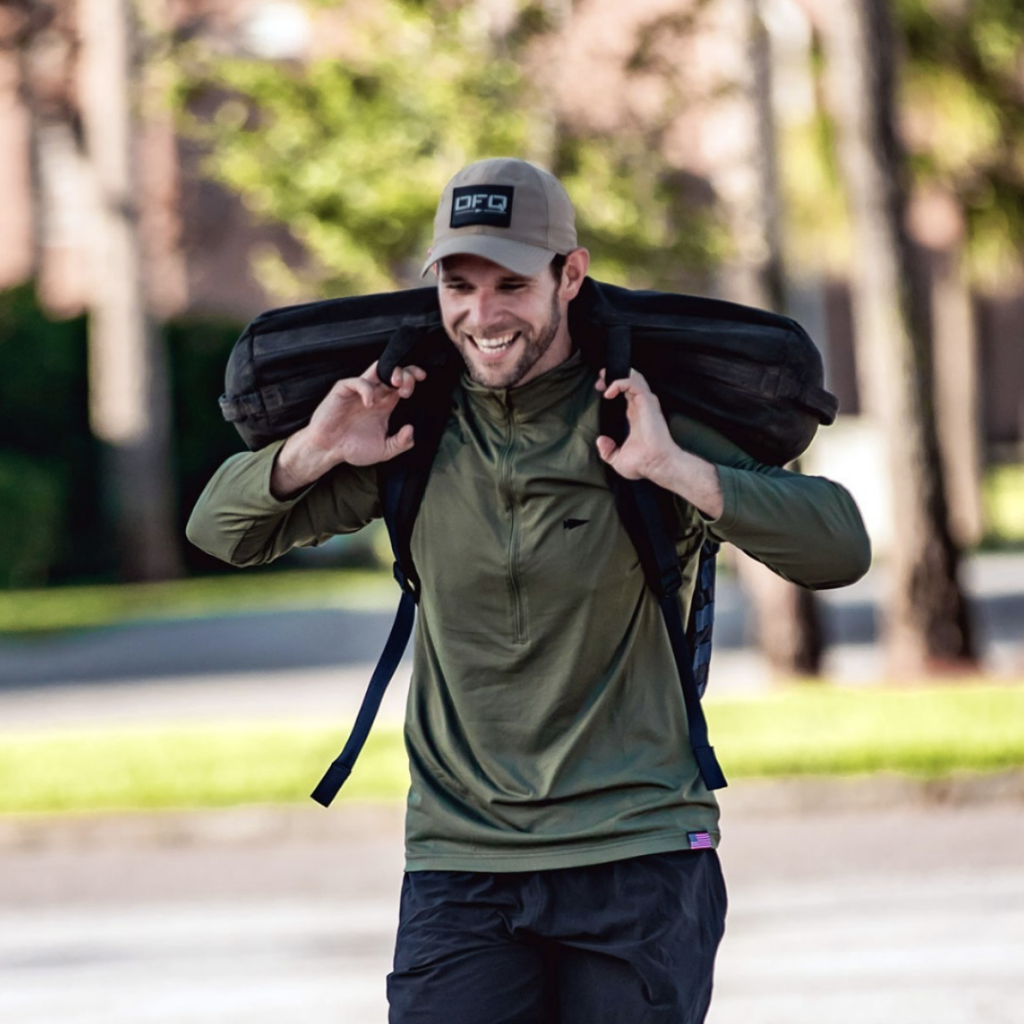 The GoRuck sandbag starter kit is the perfect tool for staying mission-ready and keeping the side effects of holiday treats at bay. These rugged sandbags only require you to fill them with sand (or whatever your preferred filler is, looking at you pea-rock guy) before having a smorgasbord of punishing workouts available to you … or your unwitting Christmas target. The fact that GoRuck was founded and run by a bunch of former Special Forces guys makes the purchase a win-win!
Sorinex Standard Series Performance Bar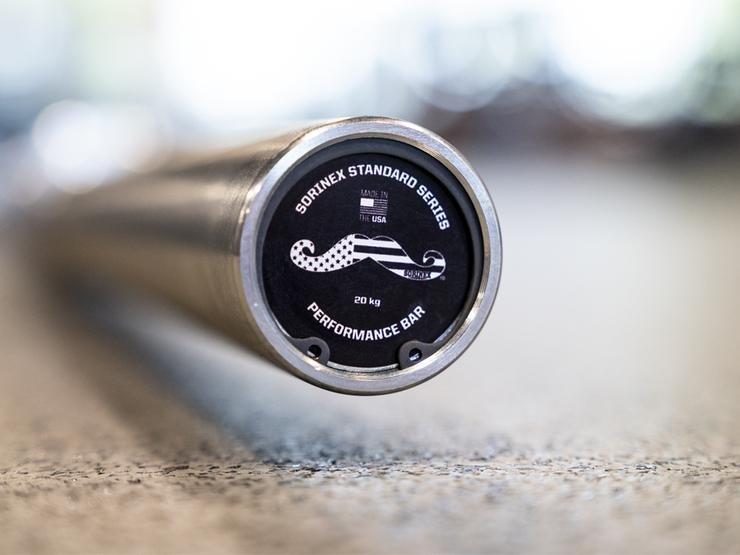 There is nothing worth doing in the gym that doesn't involve a barbell. Well, maybe that's a little extreme, but this barbell from Sorinex is a great addition to any home gym, and will almost certainly result in a heavier deadlift. Because science. Oh, and it's made right here in the USA.
SOFLETE Annual Subscription

You can have all the gucci gear in the world, but if you don't know what the hell you're doing, you're likely to make zero gains and could even end up with an injury. That's where SOFLETE comes in. Their annual plan will ensure you have a plan of attack, whether you're training for a SOF selection or just want to be ready for the rigors of life.
Combat Flip Flops AK-47 'Flops

There are many varieties of flip-flops out there, but none can simultaneously boast actual 7.62 brass adornments AND helping send Afghan kids to school. Except the Combat Flip Flops AK-47, of course. These high-quality 'flops brought to you by a couple of former Army Rangers are made with real cow leather and manufactured in Bogota, Colombia. Every pair you buy pays for a day of school for a young Afghan girl, and we think that's pretty awesome.
Oh, and you could pair this gift with a bag of AK-47 espresso blend from Black Rifle Coffee Company for the total package.
Ben Cantwell's War Fighter Playing Card Deck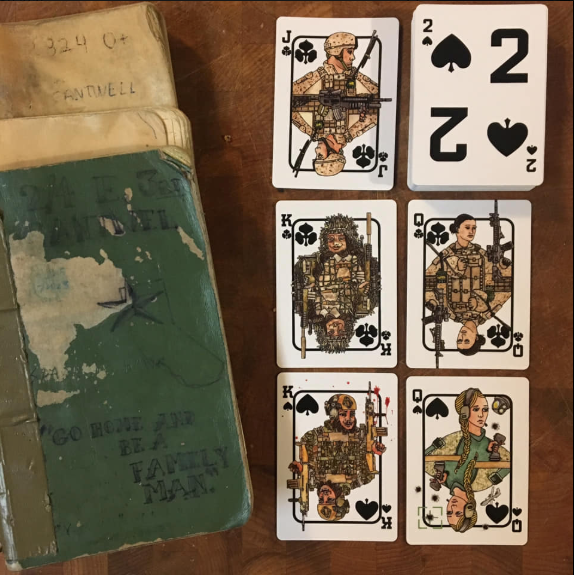 Ben Cantwell is a former Marine who traded in his crayons for watercolors and, all jokes aside, is now one of the most talented artists to come out of the GWOT generation. If you want to give the gift of art, support a Marine Corps veteran, AND feed your poker habit, the Ben Cantwell War Fighter deck of cards is the perfect gift. Throw in a pack of his stickers to round out the gift, because those are pretty awesome too.
Black Rifle Coffee Company Coffee Club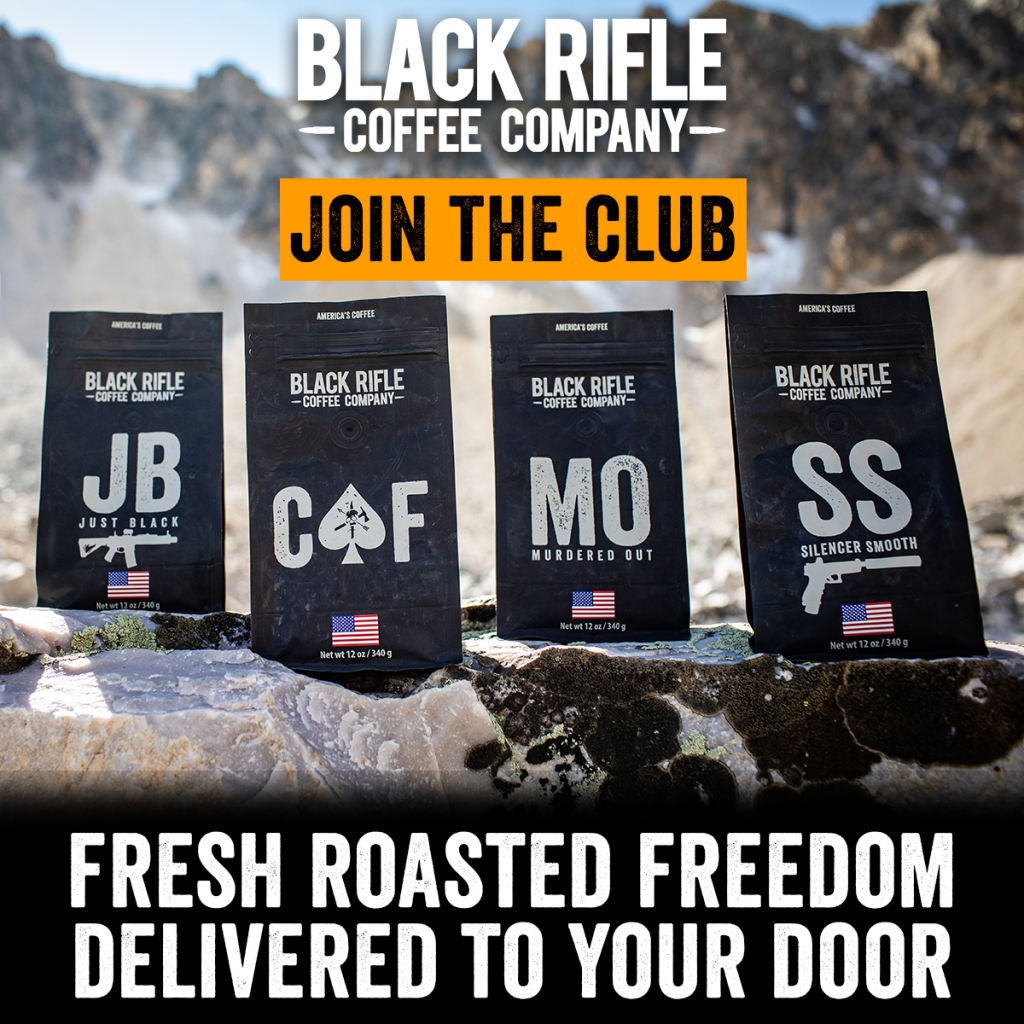 You like coffee, right? You like freshly roasted, shipped-to-your-door coffee even better, right? Then give the gift of a Black Rifle Coffee Company coffee club subscription. Pick the roast, how many bags, and how often you want them delivered. Boom. Caffeinated on the regular. You just made the world a better place!
Beyond Clothing Dasche K3 Jacket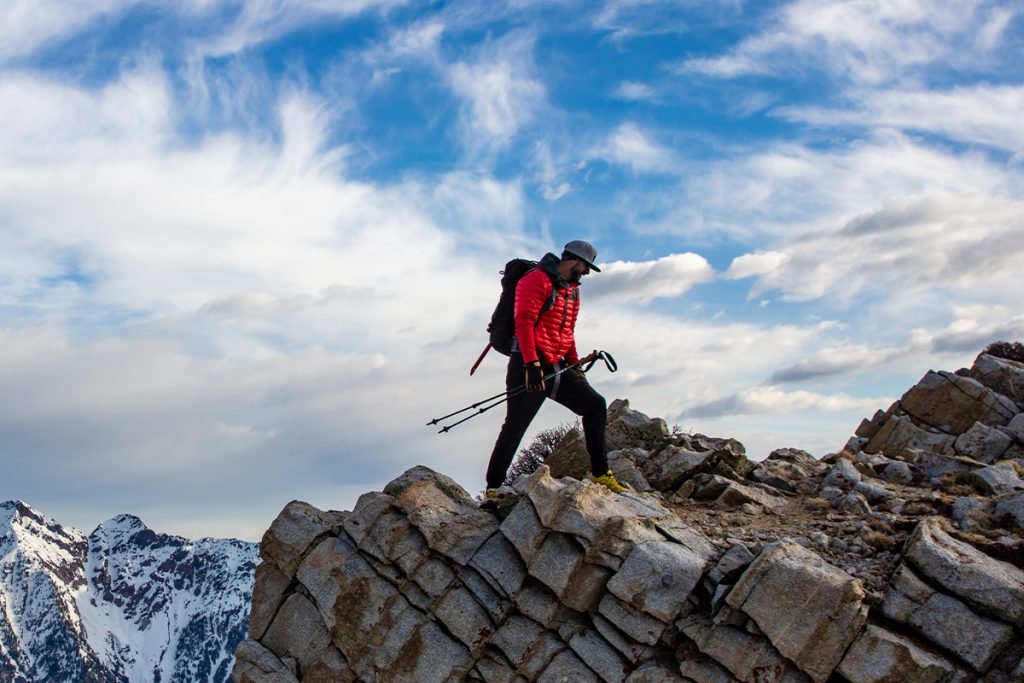 Beyond Clothing's new Dasche K3 jacket is an ultralight, ultrapackable midweight jacket that's perfect for any outdoor excursion that requires you to stay on the move and keep your load light. Based in Seattle, Washington, Beyond Clothing makes some of the best outdoor clothing on the market, and our own Coffee or Die reporters have rocked their gear on assignment everywhere from the forests of Germany to the deadly ridgelines of Afghanistan and even the peak of Mount Kilimanjaro.
30 Seconds Out 'Expect to Self Rescue' T-shirt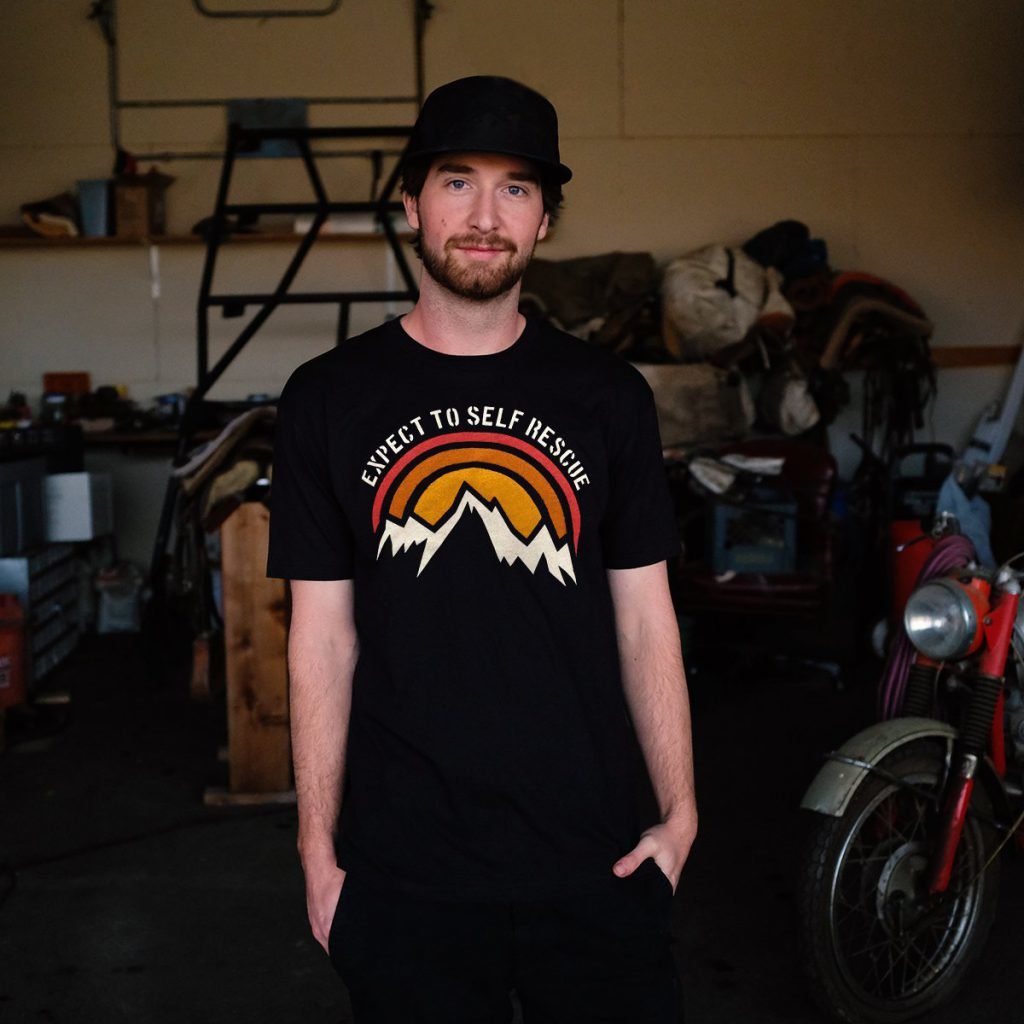 30 Seconds Out is a badass company brought to you by former Navy SEAL Sean Evangelista, and their Expect to Self Rescue shirt is a can't-miss for the outdoor adventure aficionado in your life. And if you're all about finding a deal, we've got one for you: Use code "coffeeordie" when checking out!
Black Rifle Coffee Company
Holiday Roast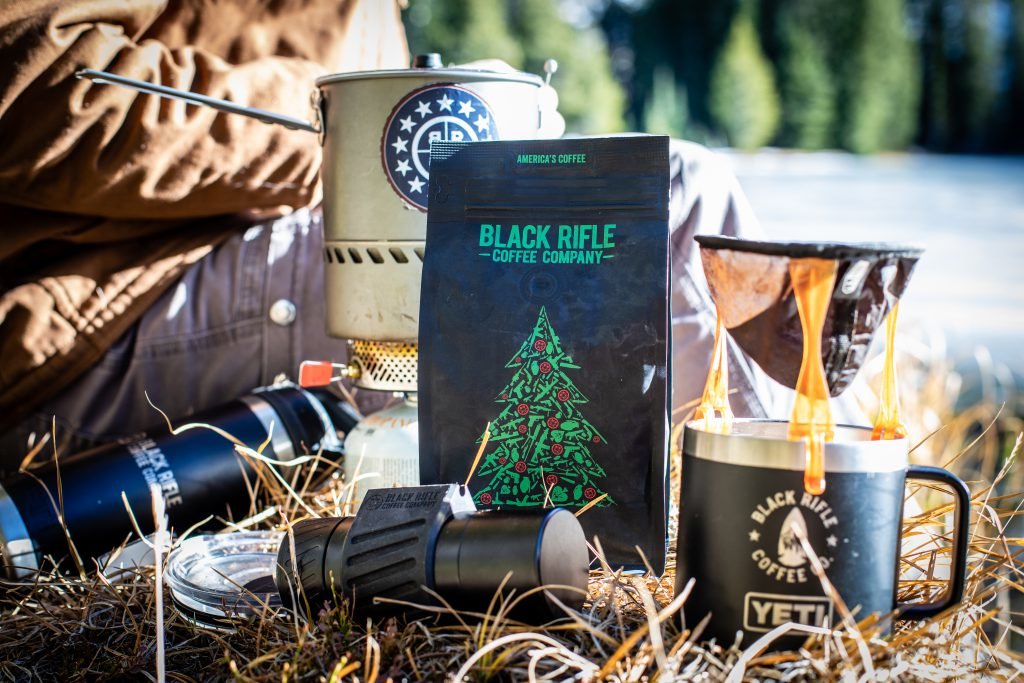 We literally wait all year for this festive roast with a nutty aroma and notes of Swiss chocolate, almond, and citrus. It's the perfect gift for anyone in your life, from your child's teacher to your favorite uncle, and it never disappoints. We've served this to guests at several holiday get-togethers, and guests always ask what kind of coffee it is.
Lucky Shot USA
Bullet Glassware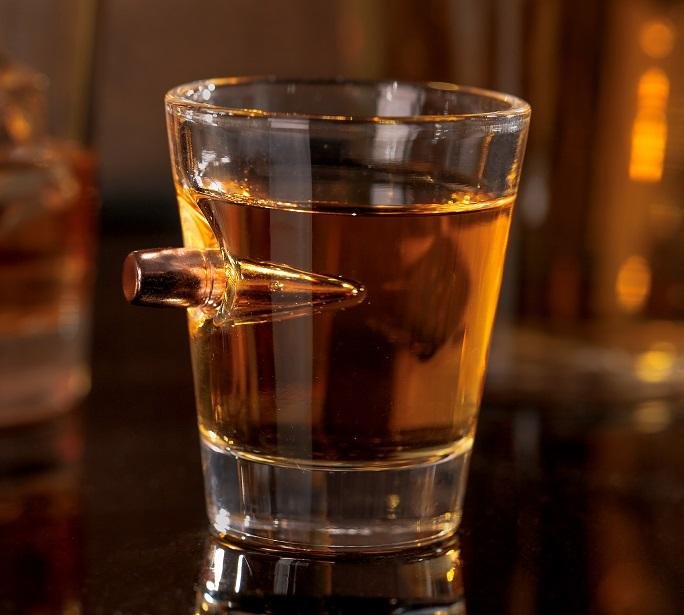 A nice glass or set of glasses is a classic holiday gift, and for good reason. Throwing back your favorite spirit just feels classier when you're using proper drinkware. For those 2A advocates in your life, Lucky Shot USA offers a variety of glasses that literally have a bullet in them. They look good, have a solid purchase, and there's practically no recoil impulse. Bonus: It's the only bullet you can shoot more than once.
Literally Anything from WRMFZY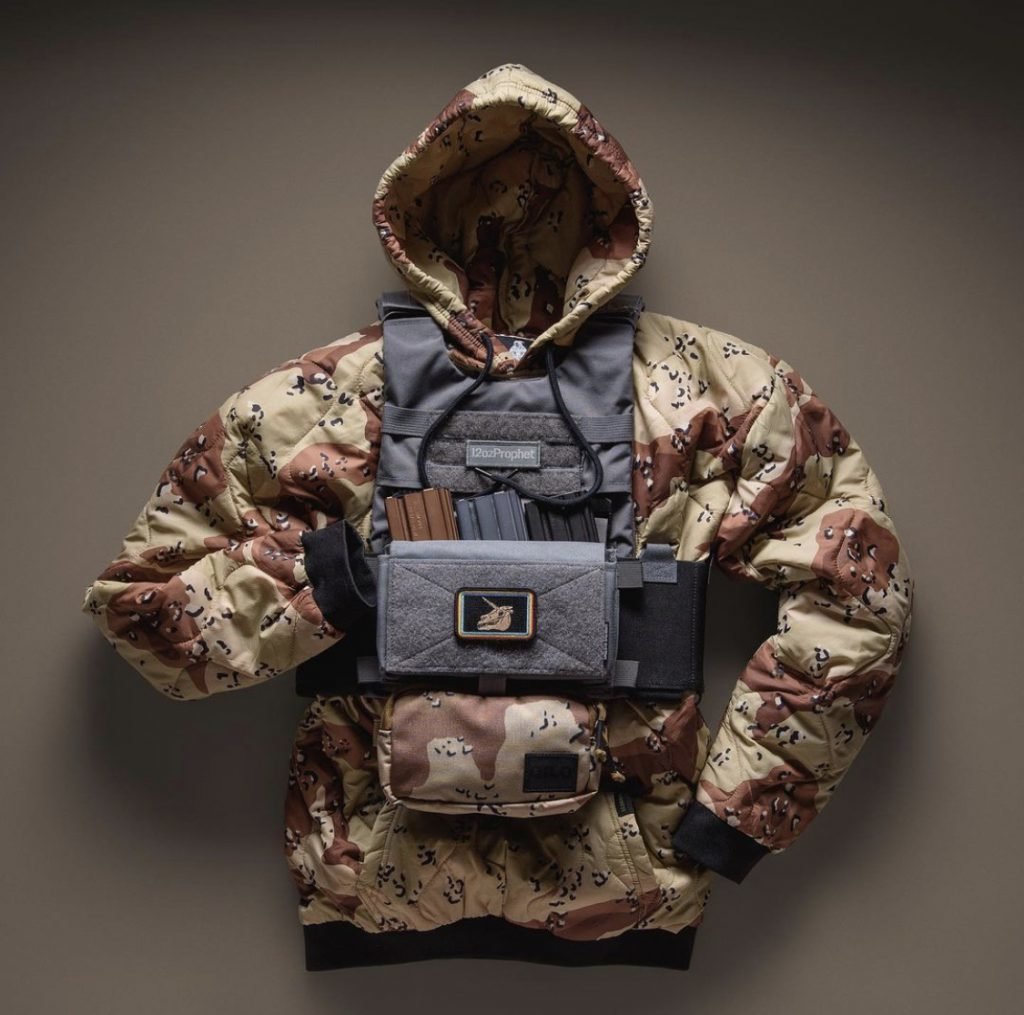 But for real, you can't go wrong with any of the unique products that WRMFZY puts out. These guys are as authentic as they come, and that quality shines through in everything they do. You gotta move fast though, they can sometimes sell out within minutes of a new drop.
Kill Cliff CBD Sampler pack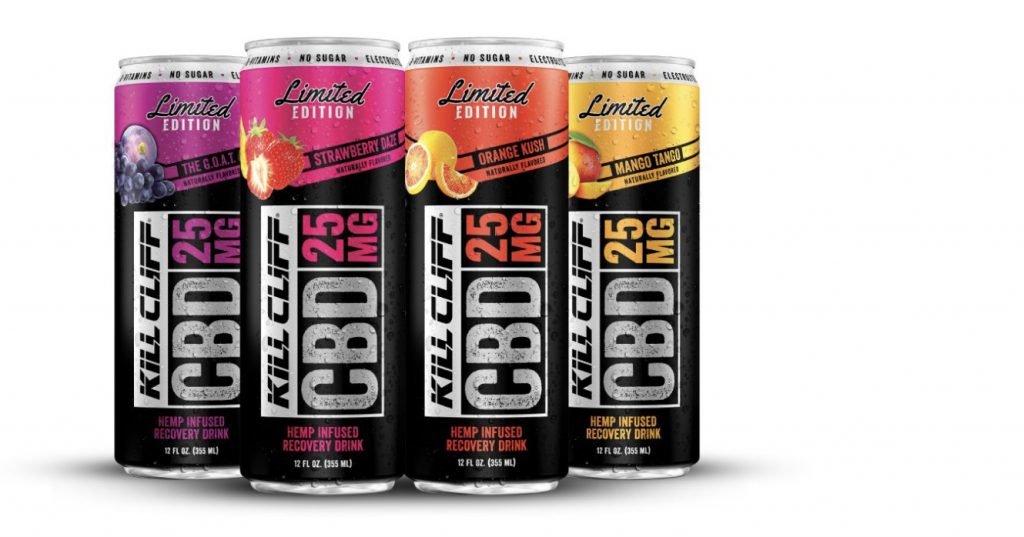 What's not to love about Kill Cliff? Do not miss tasting the new limited-edition Strawberry Daze flavor that certainly delivers. This 4-pack also includes fan favorites of GOAT, Mango Tango, and Orange Kush.
URT! URT! Chuck Heavy T-shirts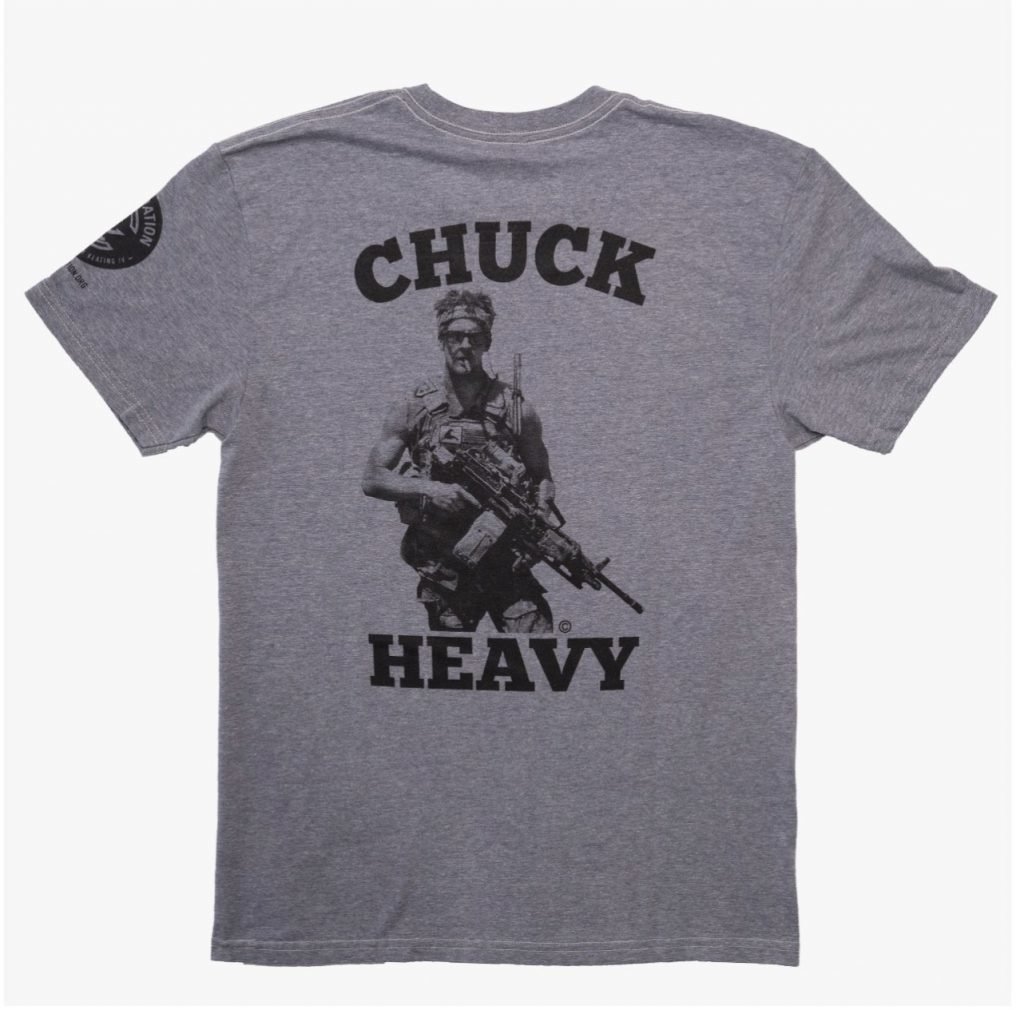 Charles "Chuck Heavy" Keating IV was killed in Iraq fighting ISIS in 2016. The "Aloha Warrior," as he was known to his friends and family, loved the ocean, in particular surfing and spearfishing. These T-shirts from URT! URT! preserve the legacy of Chuck Heavy and all the proceeds are donated to the C4 Foundation. Their mission is to maintain the family unit of Navy SEALs.
Camo Canvas and Leather Tote by R. Riveter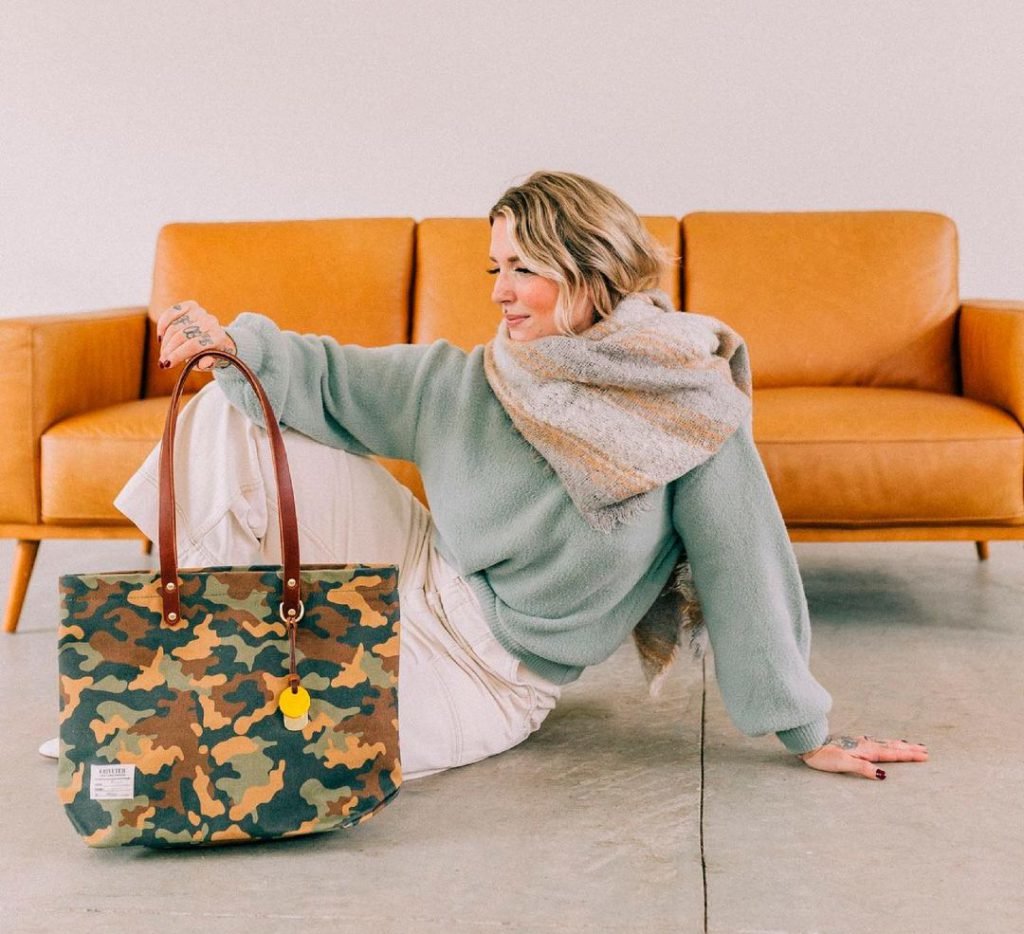 Need the perfect gift for that special lady in your life? The Wilson Special Edition Trailblazer Camo Tote by R.Riveter is stylish, practical, durable, and best of all, assembled in the USA by military spouses. The canvas tote with leather straps has a zippered pocket within to hold your rivets or keys or any other items you want to keep handy. And the name has a great backstory: It's in honor of Edith Wilson, the FLOTUS who secretly ran the country after ol' Woodrow had a stroke. Rosie the Riveter herself would have been proud to carry this bag.
Dead Reckoning Collective's Nostalgic Notebook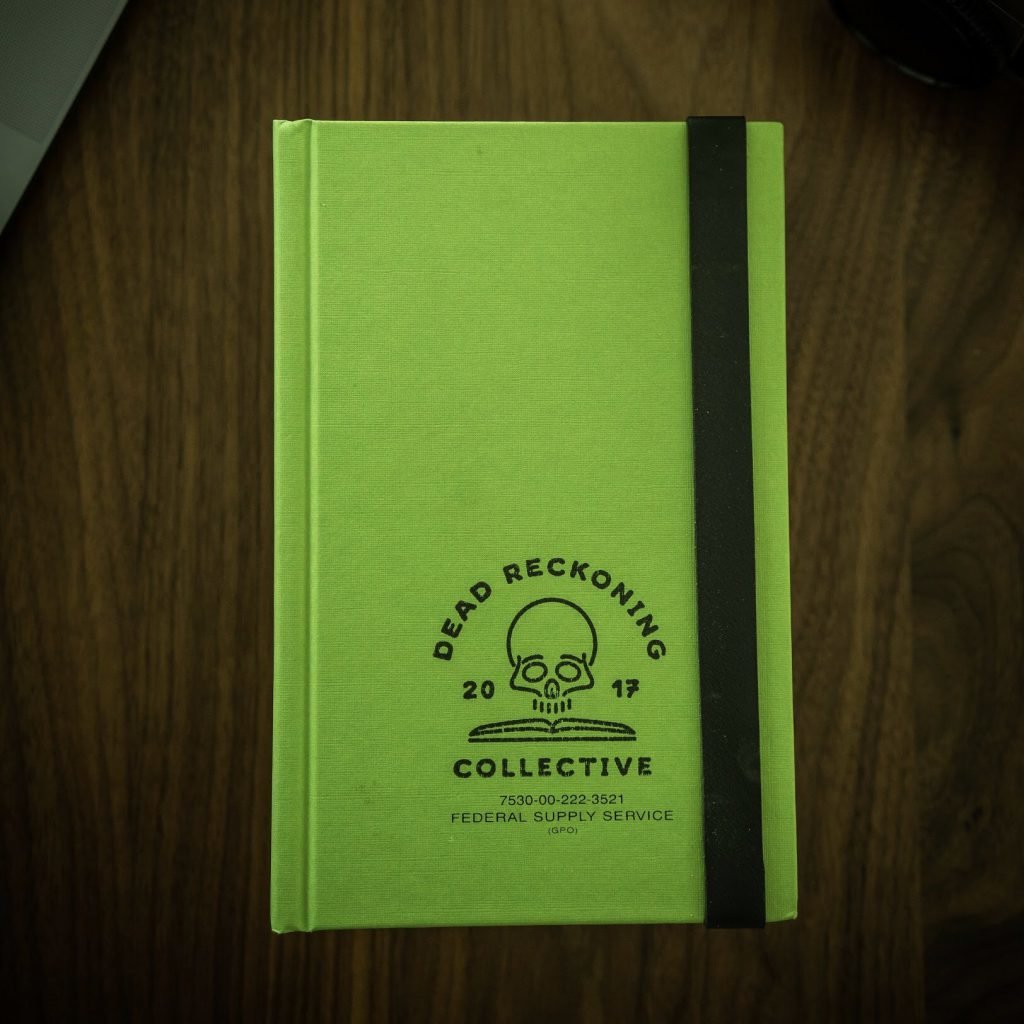 Dead Reckoning Collective is a company hell-bent on getting veterans interested in the world of literature. They are passionate about supporting veteran writers and act more like a movement than a business. Their green Nostalgic notebook is perfect for any veteran — "whether you served 2 weeks or 20 years in the military, this book should bring back memories." Throw in a few of their rad stickers to round out the perfect stocking stuffer for the veteran bibliophile in your life!
Operator/Star Wars Art from Matt Rendar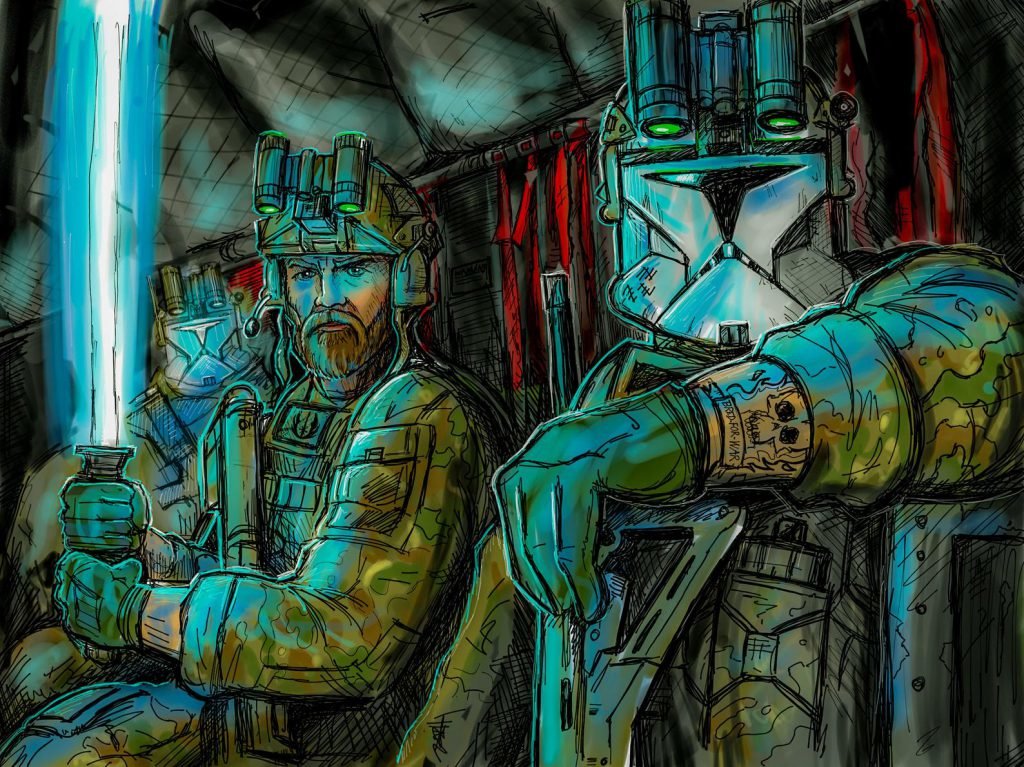 Matt Rendar is a favorite artist of many of Black Rifle Coffee Company's employees. You'll find his stickers, shirts, and artwork all over our office. After all, who wouldn't love a military and Star Wars combo?
Hatchet Hygiene soap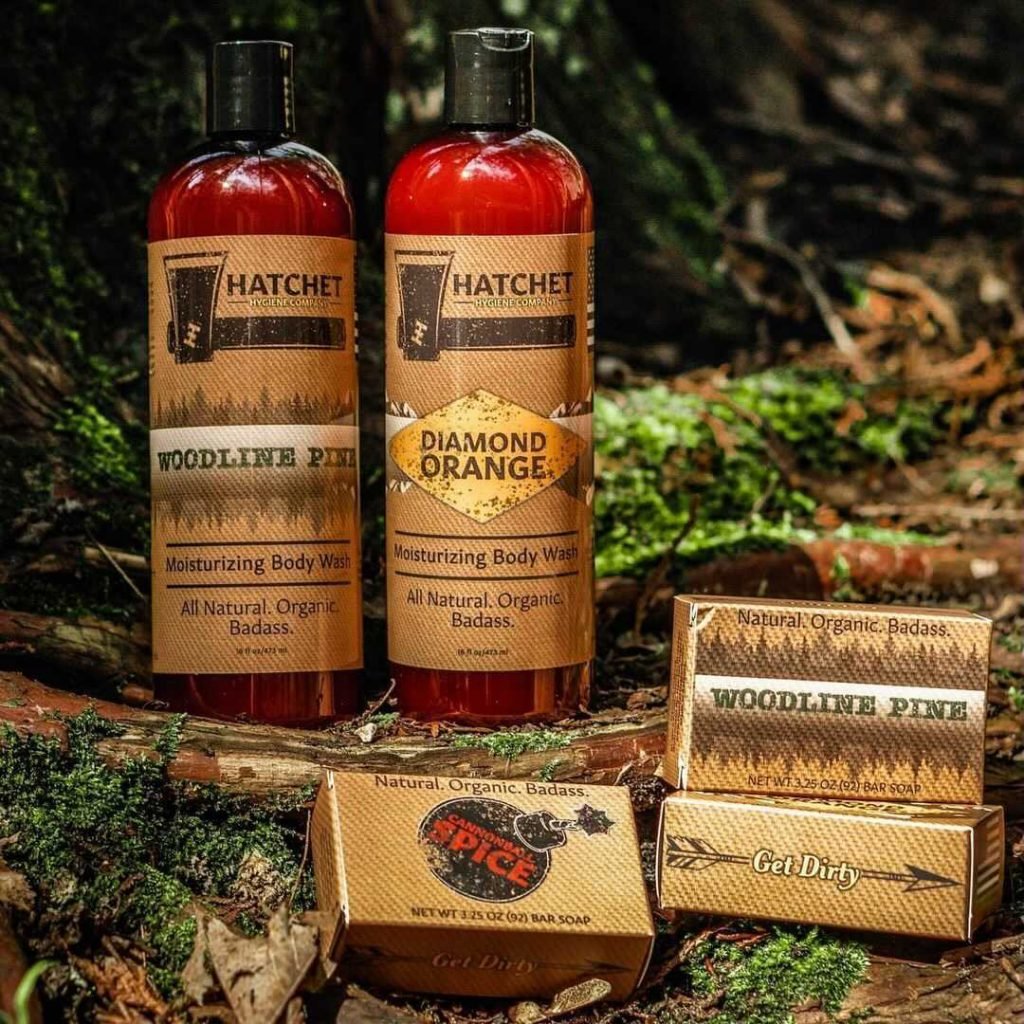 Hatchet Hygiene is a veteran-owned-and-operated company that makes soap for those who like to GET DIRTY. As fun as it is to get dirt under your nails, it's all gotta get washed off at some point. Hatchet Hygiene is badass, natural, and the body wash won't slip off your hand onto the shower floor before it even reaches your body — like some other brand-name body washes we won't mention. Plus, you can sign up for the soap club that regularly delivers right to your door. This means all that time you'd have spent browsing soap at the store can be spent the way it really ought to be spent — getting dirty.
A Custom Blade from Grizzly Forge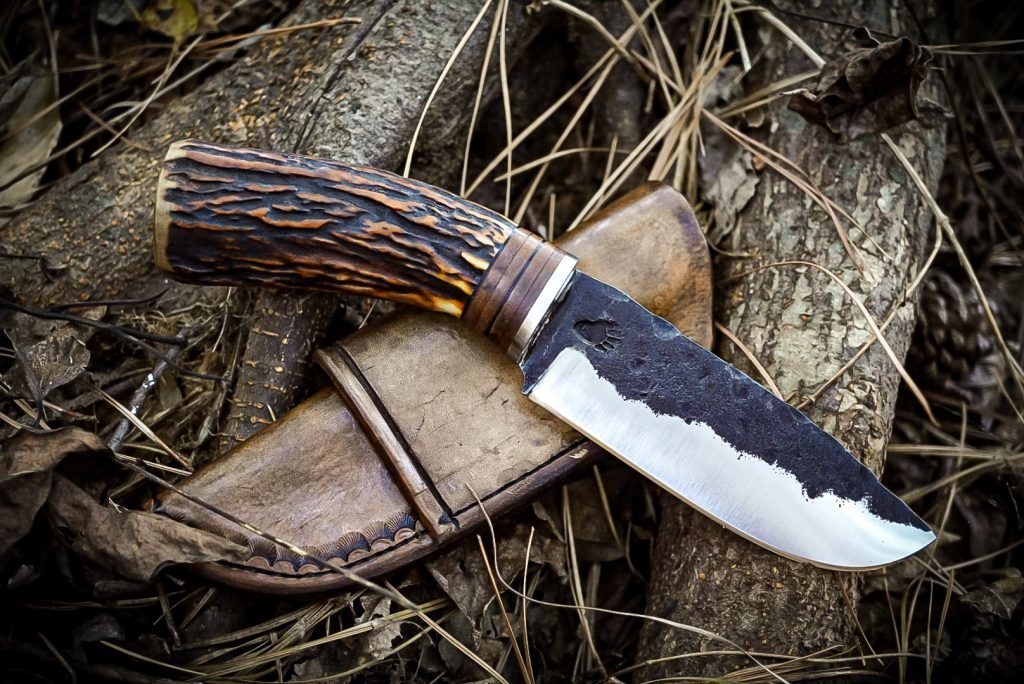 A piece of steel from Grizzly Forge might be the most hard-to-get item on this list. Lucas O'Hara, the man behind the anvil, is an Army veteran-turned-blacksmith who is hell-bent on quality at a price point that's affordable for the everyday blue-collar worker. But he's making these custom blades at his pace, and no, you can't just buy one anytime you want. He drops a new set of limited-edition blades roughly every week or so, and they often sell out within minutes. But if you can snag one, it's a blade that you can confidently gift as an instant heirloom. Follow Grizzly Forge on Instagram if you want to be first to know when the next batch drops.
Nonprofits
One of the most incredible gifts you can give is the gift of supporting a quality veteran nonprofit organization. At Coffee or Die Magazine we've had the privilege of getting to know some fantastic people doing important work for our community. Here are just a few of them for your consideration this holiday season:
Hunter Seven Foundation
Hunter Seven Foundation became a federally recognized 501(c)(3) nonprofit in November 2018, becoming the only veteran-founded organization with the medical degrees and licensing required to conduct medical research on the effects of toxic exposure outside of the Department of Veterans Affairs. Its team offers a distinct advantage by having real-world military experience, but also decades of medical practice supported by advanced degrees in the field. If you want your dollars to make a difference, Hunter Seven might be the perfect fit.
Special Operations Warrior Foundation
The Special Operations Warrior Foundation is committed to ensuring every child of a fallen special operator receives a college education. SOWF gets involved from the beginning by including preschool funding, academic counseling, private tutoring, college planning, coaching and mentoring, and college-to-career transition. Even better, they also fund educational programs specifically designed for children with special needs. If you want to know more about their work, check out our story on them.
One More Wave
One More Wave is a nonprofit founded by Navy SEALs that specializes in building customized surfing equipment for wounded or disabled veterans. Returning from war and transitioning into civilian life can be very difficult and One More Wave provides veterans with a welcoming surf community that promotes healing through surf and art therapy.
Tribe Sk8z
Tribe Sk8z has grown a lot since we previously talked to them. Their team now has an entire crew of Gold Star kids working and creating all of the customized skateboards to either ride or to hang on the wall as wall art. Their nonprofit arm accepts donations to make free-of-cost skateboards for Gold Star families as well as a skatepark for skaters in their community in Virginia.
No Dog Gets Left Behind
No Dog Gets Left Behind is a nonprofit that aims to reunite soldiers with the dogs they bonded with overseas. It's an awful thing to meet and bond with a stray dog in a war zone, and then have to leave them behind in harm's way. This nonprofit is part of the solution.