As a parting message for the 2021 Ben Kopp Memorial Ride, Jill Stephenson talked about how lightning can strike.
Standing in front of roughly 200 motorcycle riders who had gathered for the ride Saturday, Stephenson talked about the time six years ago when her house had been hit by lightning, setting it ablaze. It occurred the day of that year's Ben Kopp ride, the most important event of Stephenson's year.
Ben Kopp, an Army Ranger killed in Afghanistan in 2009, was her son.
After the fire, she said, friends, family, the Ranger community, and veterans from across the country rallied around her, helping her begin to rebuild and ensuring the ride carried on.
"It wasn't the moment lightning struck," Stephenson said. "It's when you get to six years later, it's when you get to three hours later, that you need people to rally around you. That's what you all do. You've been doing it not just six years for me, but for many years."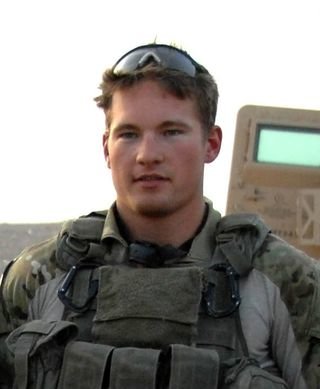 The 11th annual Ben Kopp Memorial Ride concluded Saturday, marking another successful ride in remembrance of Kopp. The ride, which supports veterans and veteran nonprofits in Minnesota, launched from its traditional starting point at Bogart's in Apple Valley, Minnesota, and lasted four hours, covering 150 miles, despite sweltering heat and one accident.
The BKMR brought together veterans of all branches and walks of life in remembrance of Kopp, a Ranger who was assigned to the 3rd Battalion of the 75th Ranger Regiment as a rifleman. He was wounded in Afghanistan during a firefight on July 10, 2009, and died eight days later.
Not long after Kopp's death, several service-minded riders launched the first memorial ride.
The ride is sponsored by the Combat Veterans Motorcycle Association (CVMA), which has planned the route and organized the event for the past two years.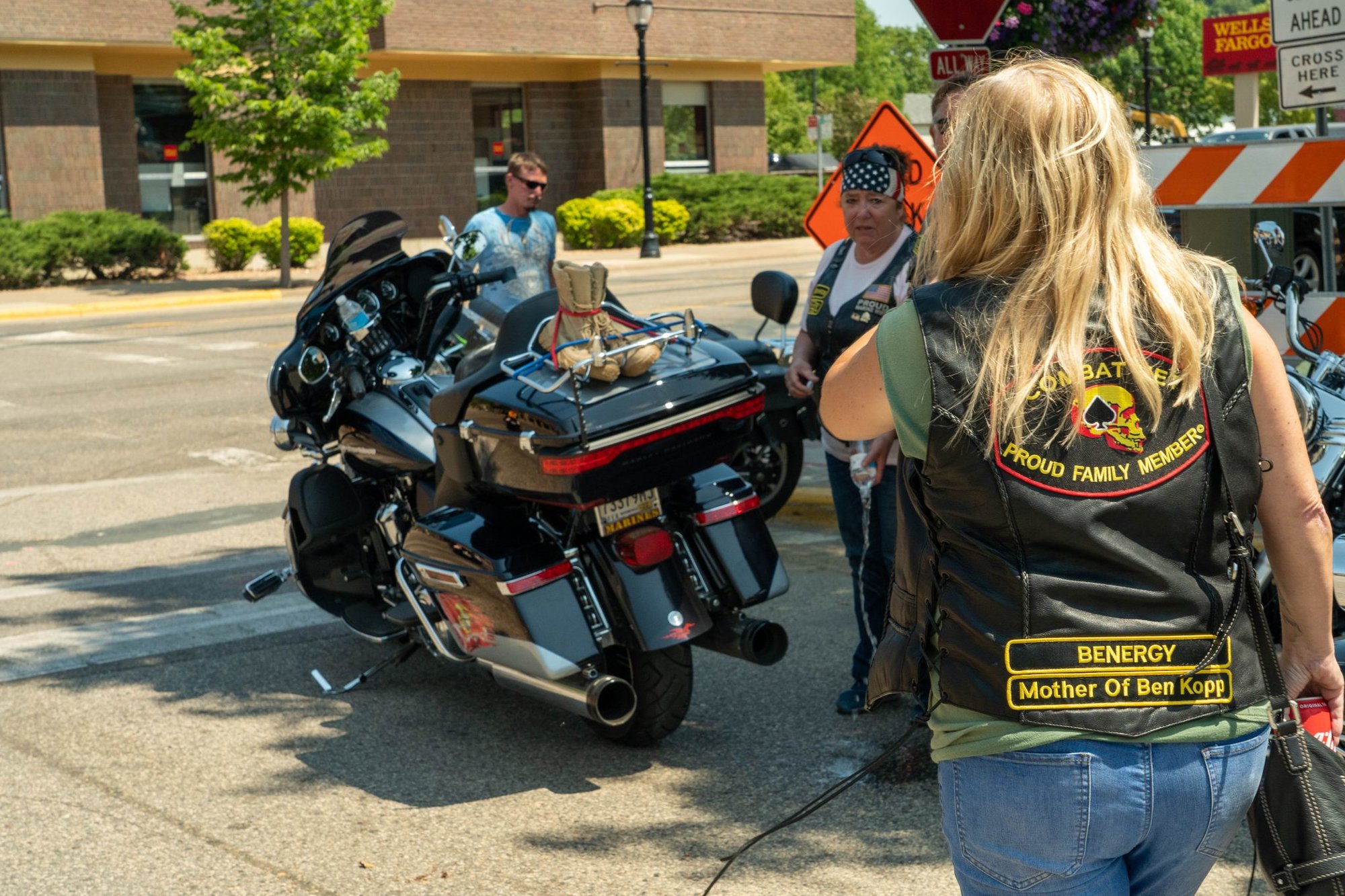 Since the first memorial ride, organizers have focused on remembering their fallen comrades while helping fellow veterans. After CVMA took over as the fiscal sponsor last year, the ride raised enough money to start chapter 48-7 of the organization in Minnesota, which planned and organized this year's ride.
This year's ride supported Believet, which provides service dogs to veterans free of charge. Julia Daly, the secretary for Believet, held back tears as she accepted a check for $5,000 from CVMA officials.
"The average cost of a service dog is $30,000," Daly said. "This means so much to us. This helps so much."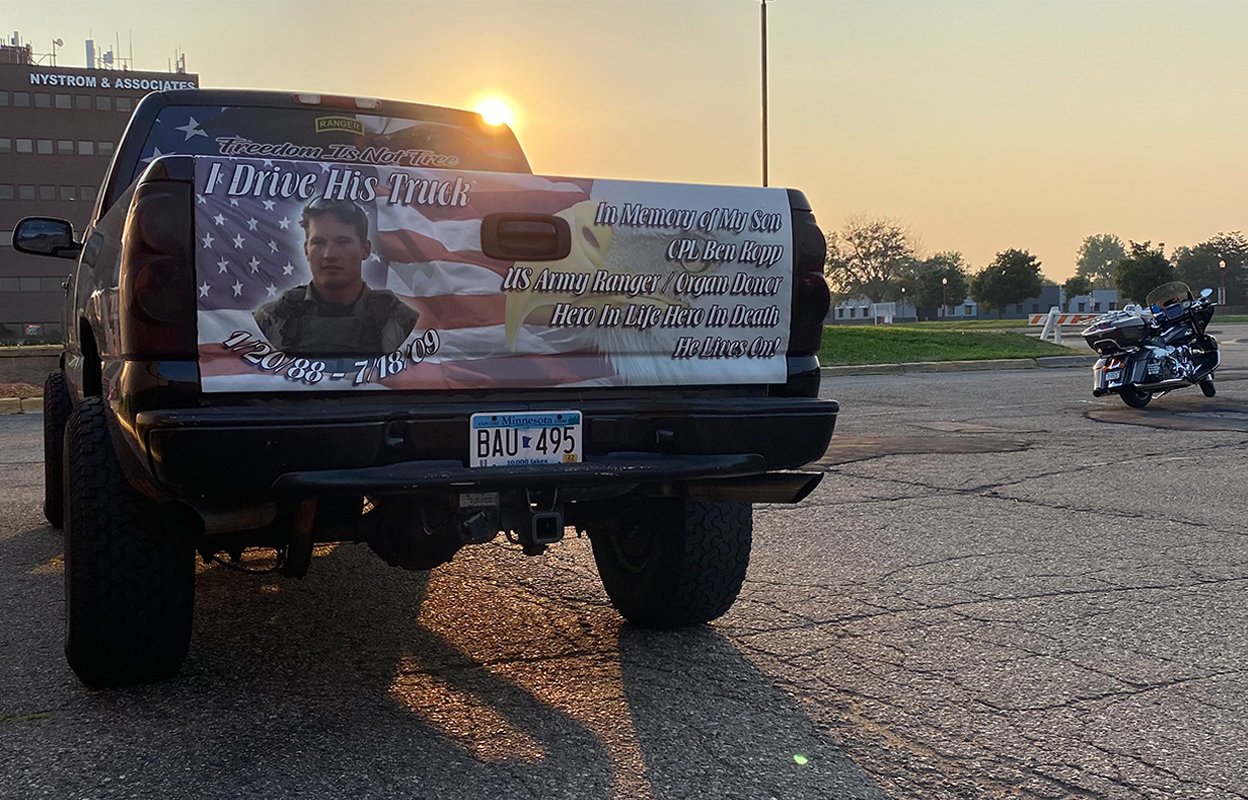 A custom tomahawk and a Maxim Defense PDX firearm were both auctioned off to raise funds. The tomahawk auctioned for $1,150 and the PDX raised $15,000.
Three people were injured during the ride after a vehicle and a road guard collided. One rider was transported to a nearby hospital, then airlifted to a hospital in St. Paul. Stephenson posted to Facebook early Sunday that the rider had a broken arm and leg but was expected to recover. Riders passed a hat after the ride for donations, raising $670.
"This is exactly what the [Ben Kopp ride] is all about," Stephenson said.
Read Next:
UPDATE, July 30, 2021: This article has been updated to reflect the correct timing of the lightning that hit Jill Stephenson's home. It also corrects the identities of the presenters of the $5,000 check to a Believet official and of the riders in the original Ben Kopp Memorial Ride.