We hope you haven't waited until now to start your holiday gift buying, but if you have, there's no need to fret — we've got you covered. Whether you still need to get something for that one relative who's hard to buy for or you simply need one more stocking stuffer, nothing beats new books.
To help you cross off everyone on your holiday shopping list, we've compiled a list of some of our favorite new books. Our 2021 holiday list spans fiction, nonfiction, and even poetry. It's got a few returning authors we've written about in the past and a few newcomers. You can't go wrong with a single book on this list, so we recommend snagging more than one. Happy holidays and happy reading.
We March at Midnight by Ray McPadden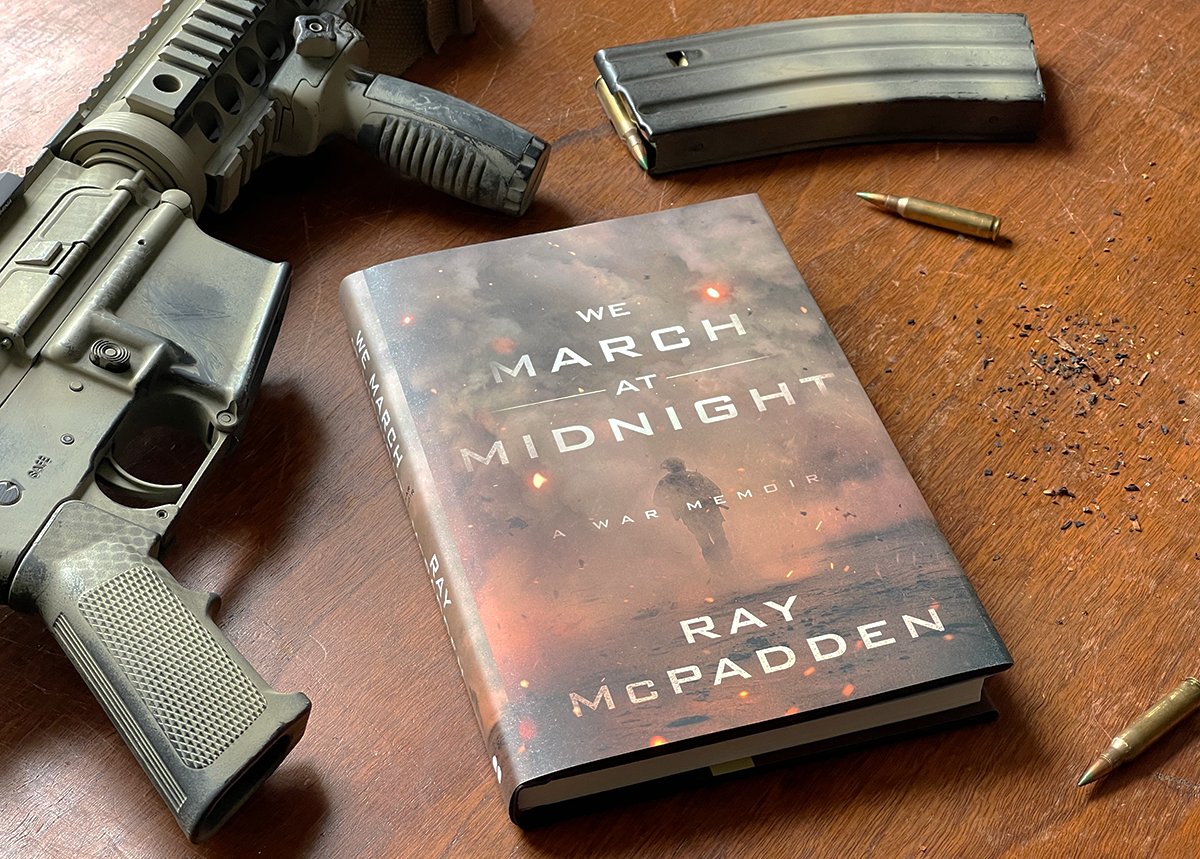 This is one of the rare memoirs that covers both Iraq and Afghanistan as well as the perspective of both conventional and special operations forces. As a member of the Army's 10th Mountain Division and the 75th Ranger Regiment, Ray McPadden fought in both wars.
We March at Midnight delivers incredible insight into what made both of America's primary theaters of the Global War on Terror unique. McPadden's storytelling talents shine in his first venture into nonfiction. His first book, And the Whole Mountain Burned, is equally as entertaining, but his personal account of fighting America's longest war is a book you should not overlook.
A Quiet Cadence by Mark Treanor
Mark Treanor is a US Naval Academy graduate and a Marine veteran who fought in Vietnam. His fictional account of the war in Vietnam is built on a foundation of real experiences. The story's combat sequences are on par with those of Fields of Fire and Matterhorn for their tension and hyperrealistic descriptions of death in the jungle, but what sets A Quiet Cadence apart is the time Treanor dedicates to homecoming.
Void of cliches, Treanor's examination of life after war is full of the authentic contradictions most veterans feel when returning to "the world." Completed more than 50 years after Treanor first led Marines in Vietnam, A Quiet Cadence is destined to be a classic.
Fortitude by Dan Crenshaw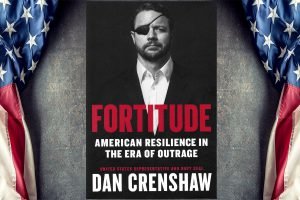 You'd be hard-pressed to find a more qualified authority on the subject of fortitude than combat-wounded Navy SEAL Dan Crenshaw. Crenshaw spent a decade in Naval Special Warfare, completing five deployments with SEAL Team 3. He was wounded in 2012 by an improvised explosive device that destroyed his right eye, but he continued to serve and deploy for another four years. Despite having only partial use of his remaining eye, Crenshaw continues to demonstrate the resilience and fortitude SEALs are known for.
Now a congressman, Crenshaw is a recognizable personality of the Republican party. In Fortitude: American Resilience in the Era of Outrage, Crenshaw celebrates the values he believes make America the greatest country in the world: perseverance, hard work, and fortitude. His book lays out a framework for overcoming the current climate of cancel-culture and hypersensitivity. This book is the perfect gift for anyone who shares the belief that it's time for Americans to reflect on the values that helped make the nation a world power and a beacon of freedom.
Freedom by Sebastian Junger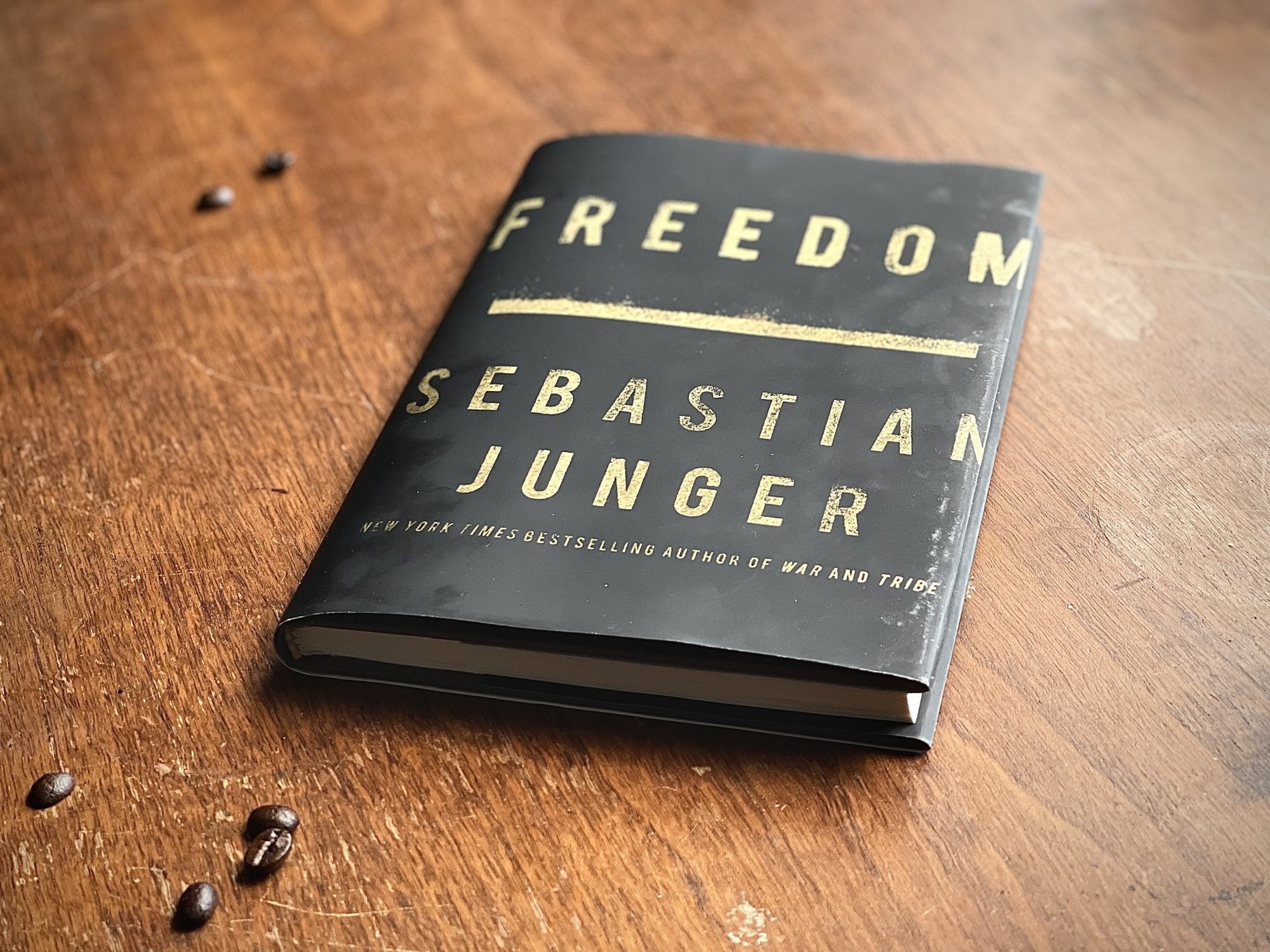 Freedom follows Sebastian Junger, the critically acclaimed author of Tribe: On Homecoming and Belonging and The Perfect Storm: A True Story of Men Against the Sea, as he treks and train-hops across 400 miles of American railroad, seeking the true meaning of freedom in today's society.
His most recent book is an exploration of the complicated relationship between being a contributing member of society and being completely free. Freedom is essentially a collection of philosophical musings from the renowned conflict journalist that flow easily into a single story that makes a great gift for your favorite nonfiction fan.
The Devil's Hand by Jack Carr
If you're reading this list, it's a safe bet you're no stranger to Jack Carr and his James Reece series of action novels. The former Navy SEAL's breakout novel, The Terminal List, immediately made waves when it hit shelves in 2018. Now it's being made into a television series starring Chris Pratt and Taylor Kitsch.
Since The Terminal List, Carr has written three more installments in the series, the most recent addition being The Devil's Hand. The latest installment of the James Reece saga takes readers on a whirlwind of violence and revenge in an eerily plausible plot of weaponized disease and 9/11 conspiracies. We recommend the entire series, but The Devil's Hand is particularly engrossing. Keep an eye out for the fifth installment, In the Blood, expected to hit shelves in May of 2022.
Scars and Stripes by Tim Kennedy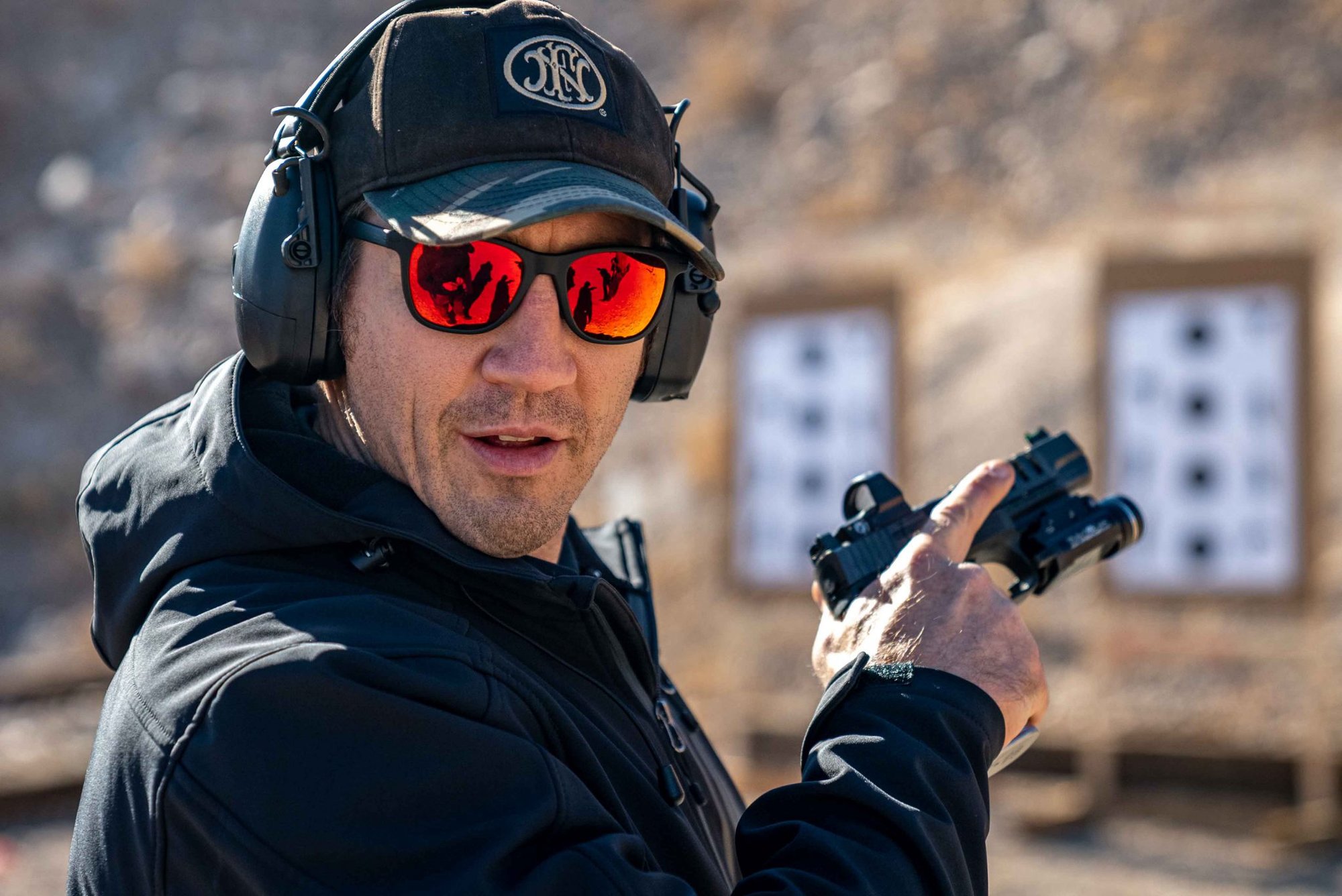 The Green Beret-turned-professional-fighter-turned-businessman seems to be a jack-of-all-trades. Now, in addition to reenlisting in the Army this year, Kennedy is also releasing a book. Scars and Stripes: An Unapologetically American Story of Fighting the Taliban, UFC Warriors, and Myself is a memoir of the professional fighter's toughest fights, both in the ring and on the battlefield.
For a man with successful ventures in the military, professional sports, and business, Kennedy has also seen his fair share of failures. He's one of few people who can claim to have been kicked out of the police department, fire department, and emergency medical services. Scars and Stripes is available for pre-order now.
Final Spin by Jocko Willink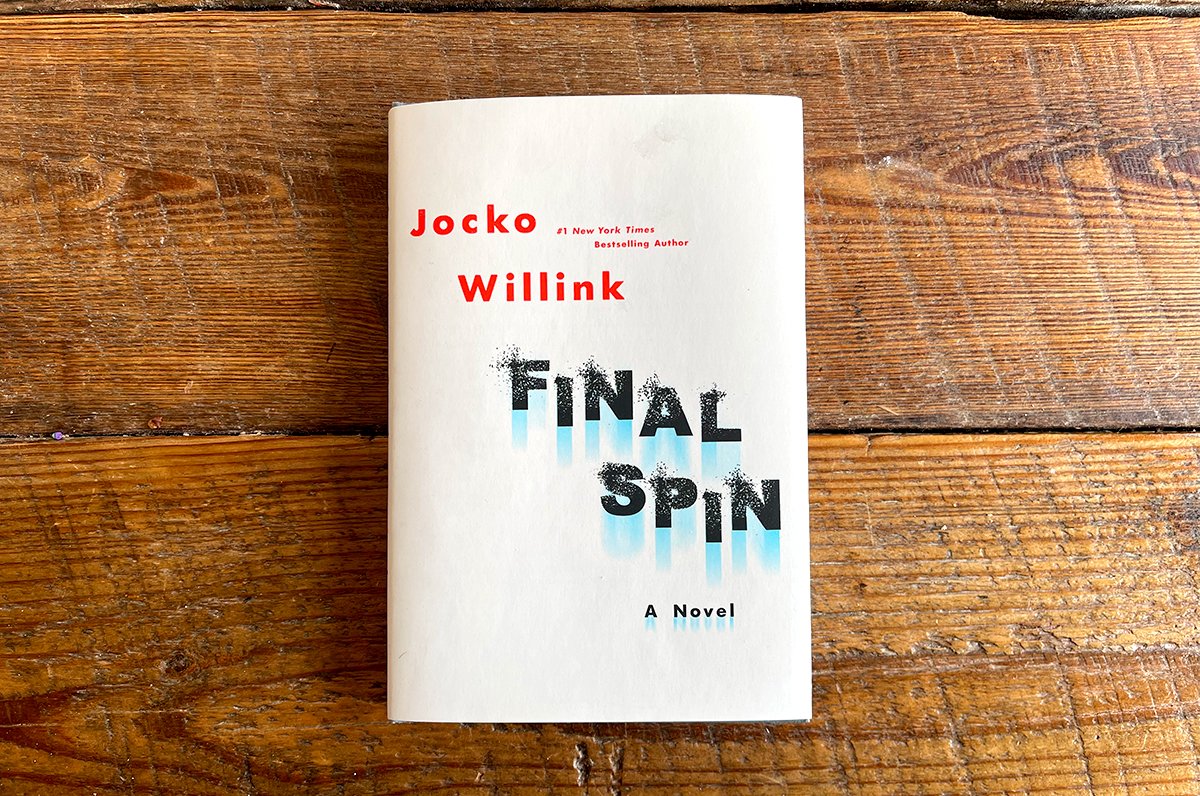 Jocko Willink — another SEAL who's found success as an author after serving — has written several bestselling books, including five nonfiction books and five children's books. Now the former commander of Task Unit Bruiser can add a novel to his growing bibliography.
Final Spin is an unorthodox story that explores themes of family, loyalty, crime, and of course, violence. Written with refreshing clarity for a first novel, the fast-paced story is an emotional rollercoaster.
The Power of Awareness by Dan Schilling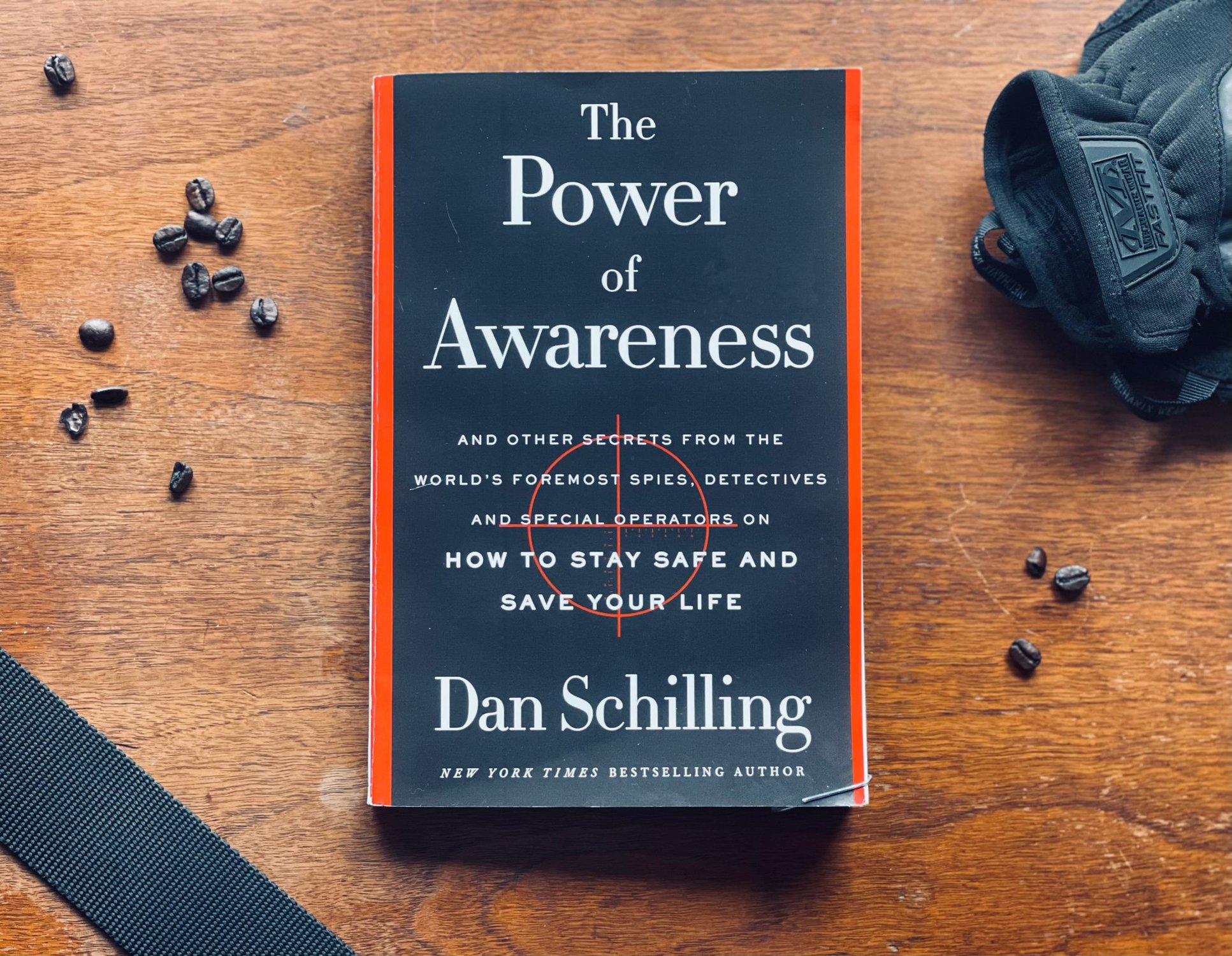 Dan Schilling, the bestselling author of Alone at Dawn: Medal of Honor Recipient John Chapman and the Untold Story of the World's Deadliest Special Operations Force, released his second nonfiction book this year — The Power of Awareness: And Other Secrets From the World's Foremost Spies, Detectives and Special Operators on How To Stay Safe and Save Your Life. It's the perfect gift for anyone interested in better protecting themselves.
The former Air Force combat controller and special operations legend is no stranger to life-threatening danger. As a veteran of the Battle of Mogadishu and 30 years in special operations, Schilling built a career around staying alive. Now he's passing on his wealth of knowledge in this easy-reading guide.
The First Marauder by Luke Ryan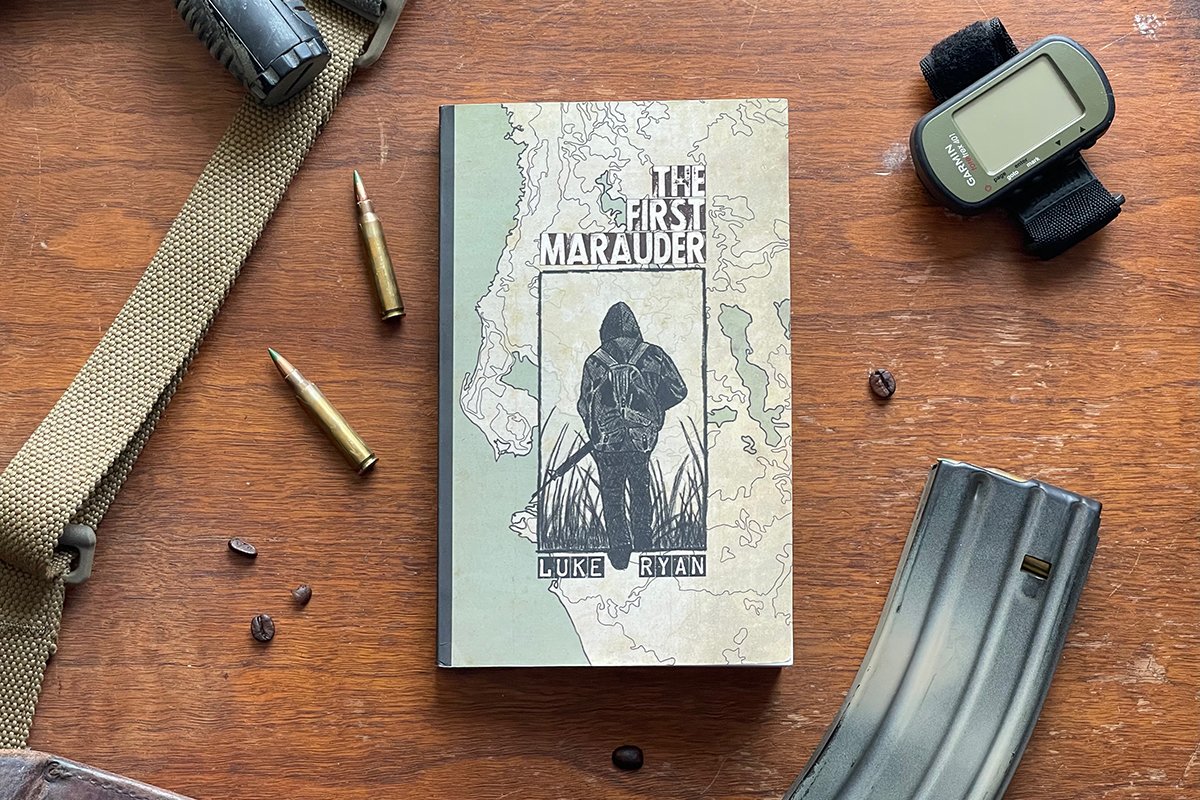 The former Army Ranger expanded his writing beyond poetry in 2021 with the first installment of a fiction trilogy: The First Marauder. Ryan's familiarity with combat shines through in this post-apocalyptic story of survival.
In The First Marauder, Ryan creates an immersive dystopia brimming with lawlessness and lies. By the time you get to the last page, you'll be itching for the next installment. Luckily, a sequel will be published in 2022, and rumor has it that Ryan is almost done writing part three. The First Marauder is the perfect book for those who want their fiction to come with a believable level of authenticity.
Karmic Purgatory by Keith Walter Dow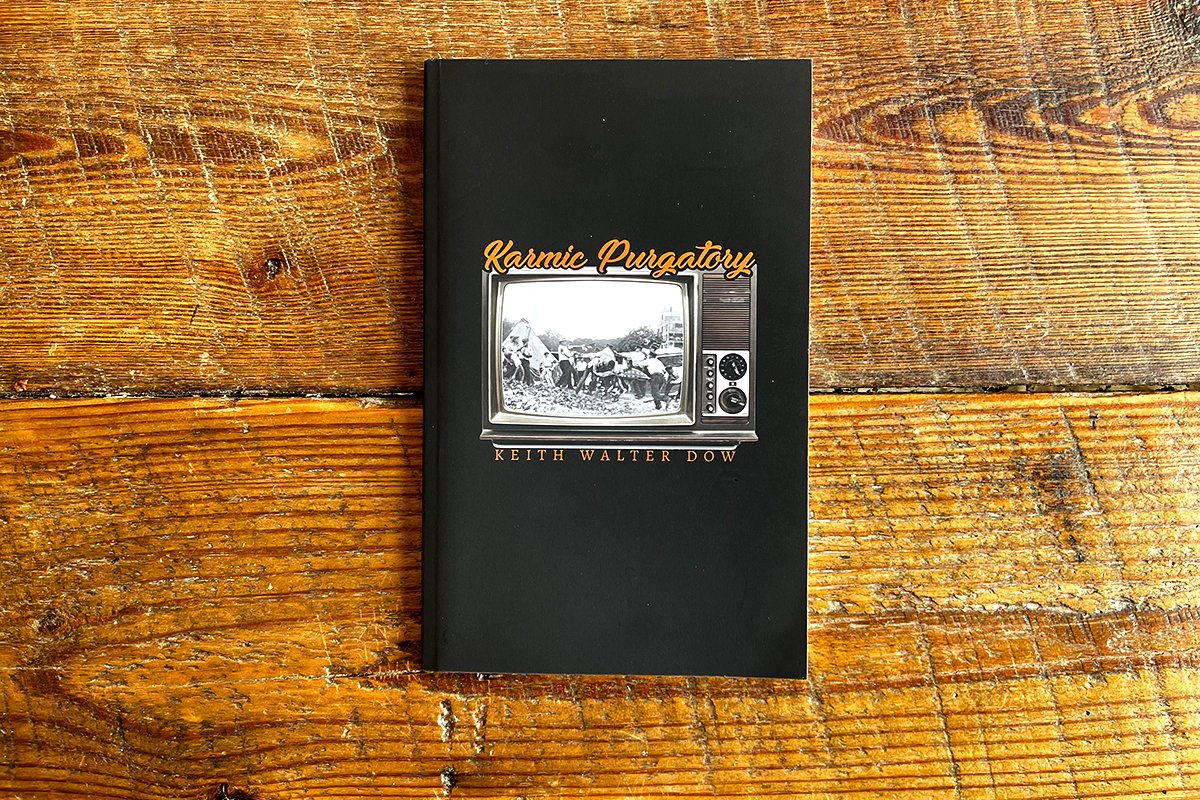 Army veteran, poet, and co-founder of the Dead Reckoning Collective publishing house, Keith Walter Dow recently completed his latest book of poems: Karmic Purgatory. The collection of 40 poems details a warrior's journey as he grapples with life before, during, and after service. Dow is as critical of veteran echo chambers as he is of himself. It's an in-your-face poetry collection that bears all the signs and scars of the hardcore music scene, army life, and fatherhood that shaped the man who wrote it.
Volunteers by Jerad Alexander
In Jerad Alexander's ambitious memoir, the Marine veteran, who served as a grunt and combat correspondent, eschews the standard military-memoir formula, focusing instead on his world before the military and the formative influences that fixed his path toward following in his (biological and step) fathers' footsteps to become an American warrior.
Volunteers: Growing Up in the Forever War is a raw and honest accounting of an American boy's romanticization of war and service, the pitfalls of blind jingoism, and how the ancient impulse in young men's hearts to defend and kill for the tribe can corrupt the spirit of those who fight while those who send them often remain insulated from such moral injury.
Alexander is a talented and brave writer whose voice is defined by the depth of his intellect and keen ear for syntax that sings. This book is for those willing to contend with hard questions about our affinity for war and the tension between our romantic ideals of American exceptionalism and a fuller accounting of what our Global War on Terror has wrought.
Blood Makes the Grass Grow by Tripp Ainsworth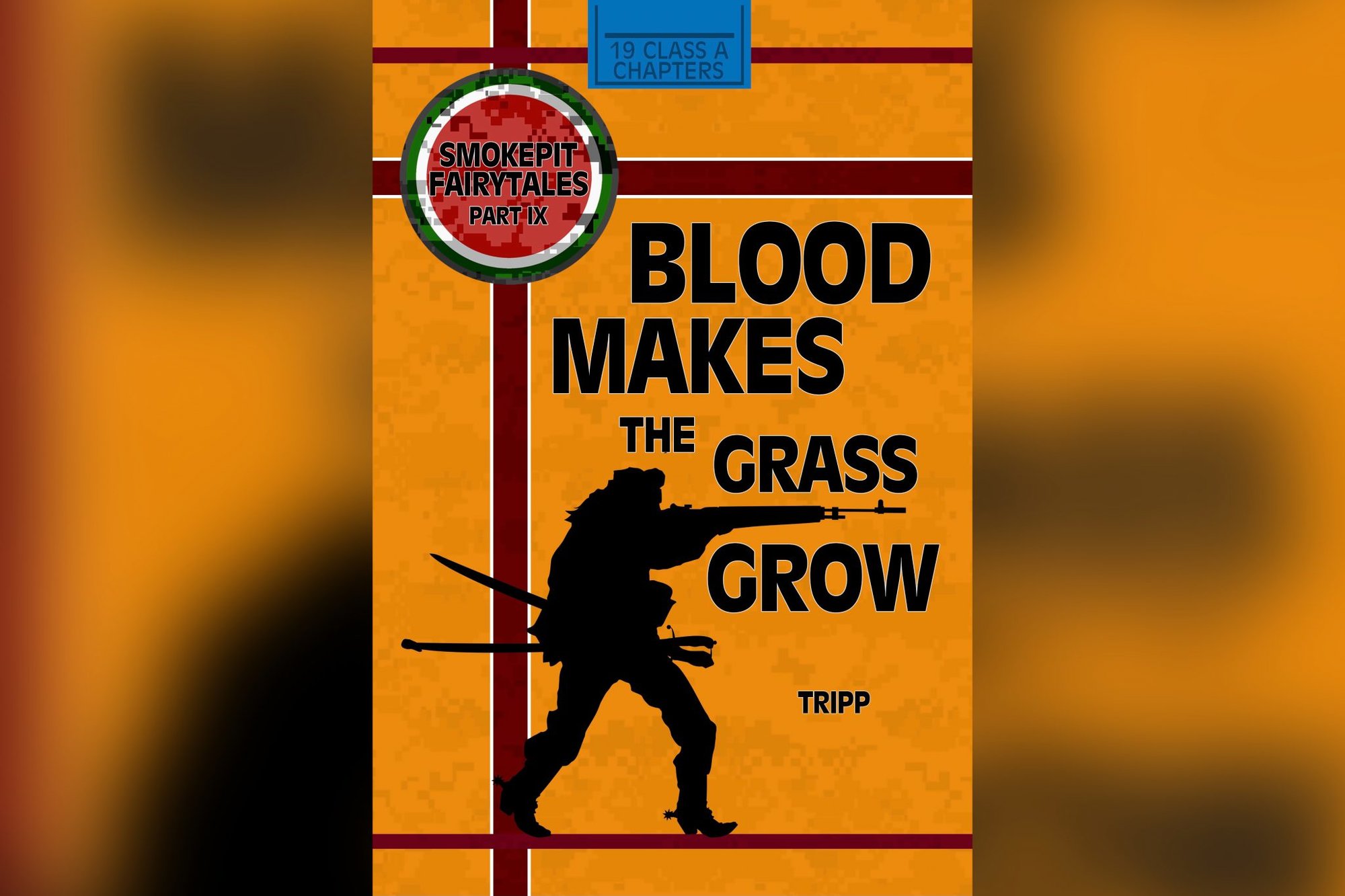 Blood Makes the Grass Grow is the ninth book in Marine veteran Tripp Ainsworth's wildly eccentric Smokepit Fairytales series of novels. In it, Ainsworth delivers more of the fantastical adventures and hilarious barracks-humor raunch that this former combat cameraman has been serving up for years.
Ainsworth's "pan-genre epic" series follows two friends — a Marine and a Navy corpsman — as they fight boredom, alcoholism, survivor's guilt, ISIS, Russians, and even their own government. As always, the story is an irreverent, often satirical ride that bleeds violence and seeps sex. If you are looking for an endlessly entertaining ride that balances sardonic military humor with fast-paced action, fantasy, and subtly insightful social commentary about American warrior culture, Smokepit Fairytales is the series for you. Find all the books and other art/merchandise on the author's website.
The Scrolls of Sin by David Rose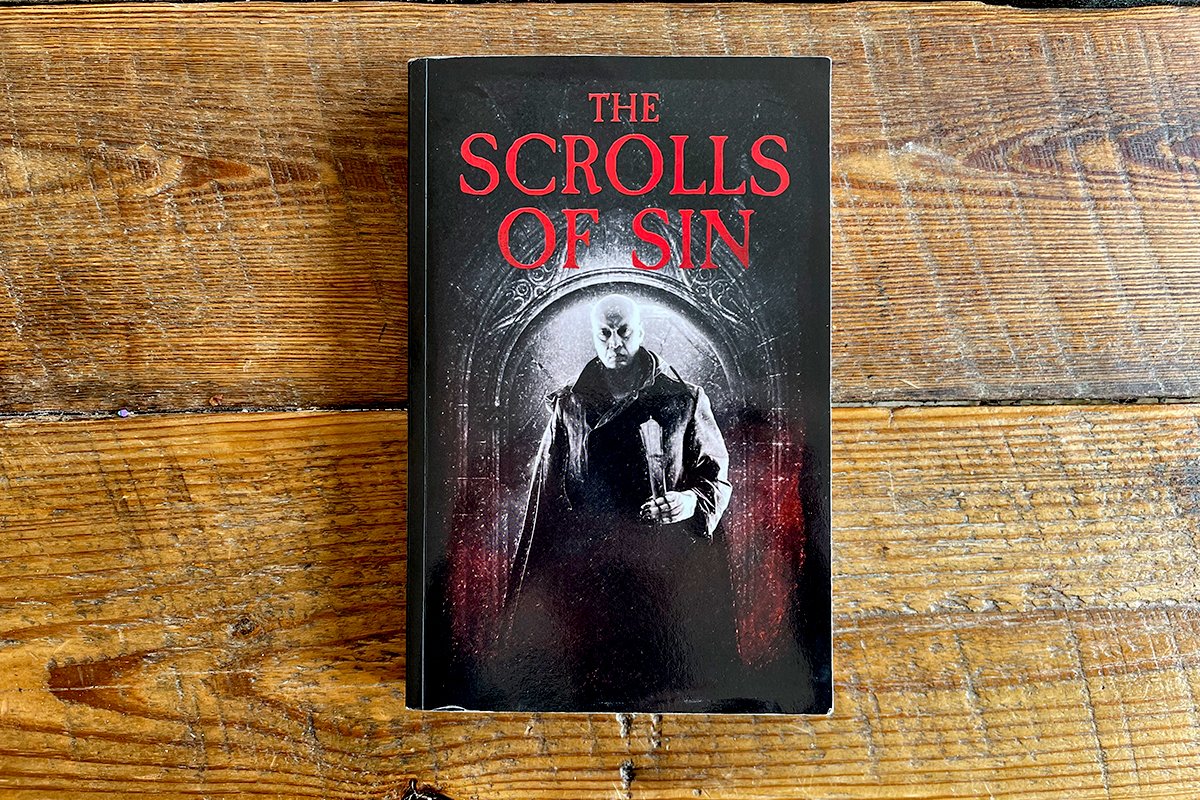 The newest book from Marine veteran and weird-fiction author David Rose is a venture into the morbid world of Mulgara. Rose's first book, No Joy: A Recon Marine's Tales of (Self) Destruction, is an introspective memoir about the invasion of Iraq and what it meant to be a Reconnaissance Marine before the Corps stood up Marine Corps Forces Special Operations Command, or MARSOC, which pulled many Recon Marines in to become Marine Raiders. Since his debut military memoir, Rose has written award-winning poetry and created a fictional world of horror spanning three books.
The latest installment in the Mulgara series, The Scrolls of Sin, ventures deeper into the strange world of murder, magic, necromancy, and all things otherwise detestable to most self-respecting members of society. For those readers wanting to branch out beyond military memoirs and historical fiction, this Recon Marine's tales of the macabre are stories guaranteed to make you uncomfortable. Rose also has a forthcoming book, Lovecraft's Iraq, that combines his penchant for the strange with his time fighting in the cradle of civilization. It's expected to hit shelves in March.
Sacrifice by Michelle Black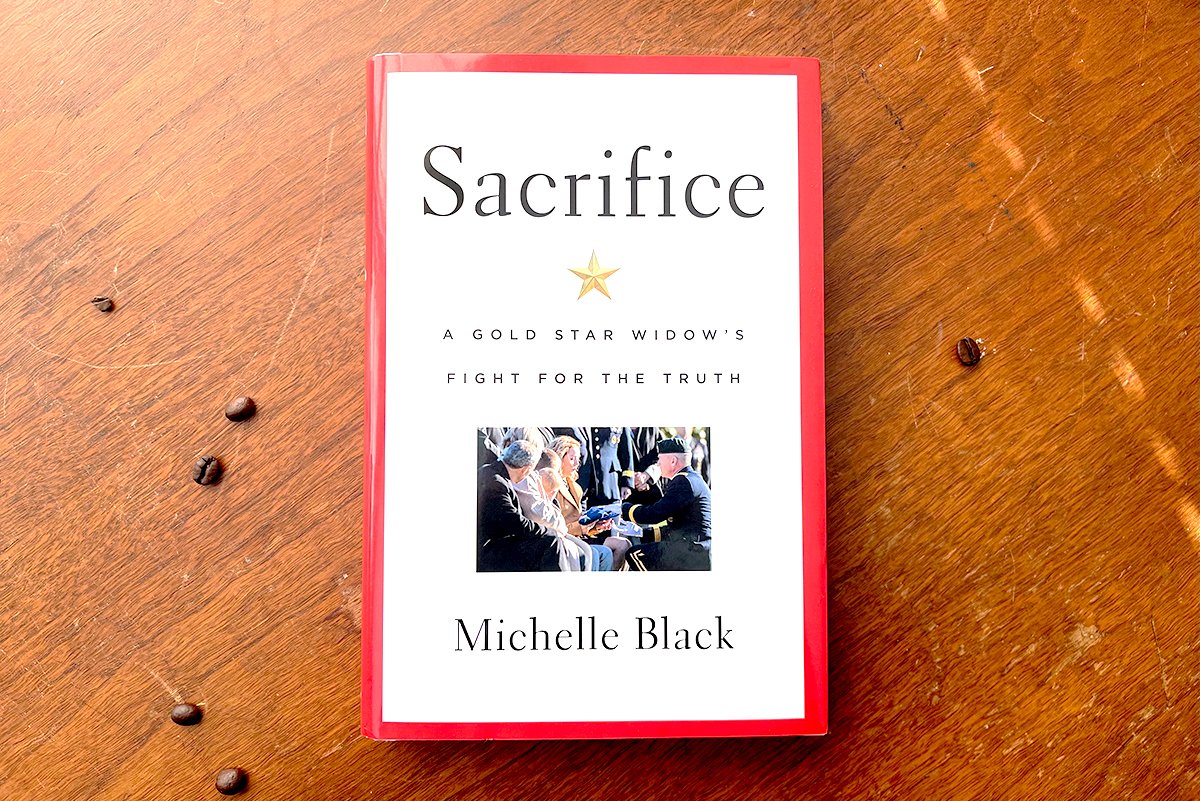 A book that is guaranteed to infuriate and inspire, Sacrifice: A Gold Star Widow's Fight for the Truth investigates the deadly Tongo Tongo ambush that left four Green Berets dead and a community without answers. Written by Gold Star widow Michelle Black, Sacrifice is the only place to find accounts of what happened that day in Niger, according to the soldiers who survived.
Black's memoir of resilience and hope refutes the official narrative that the Green Berets lost their lives for having a cavalier attitude toward America's enemies in Africa. Sacrifice is equally as heartbreaking as it is stirring. It's the perfect gift for anyone interested in what really happened in Niger or getting a more intimate look at the kind of Americans willing to sacrifice everything for their country.
The Hill by Aaron Kirk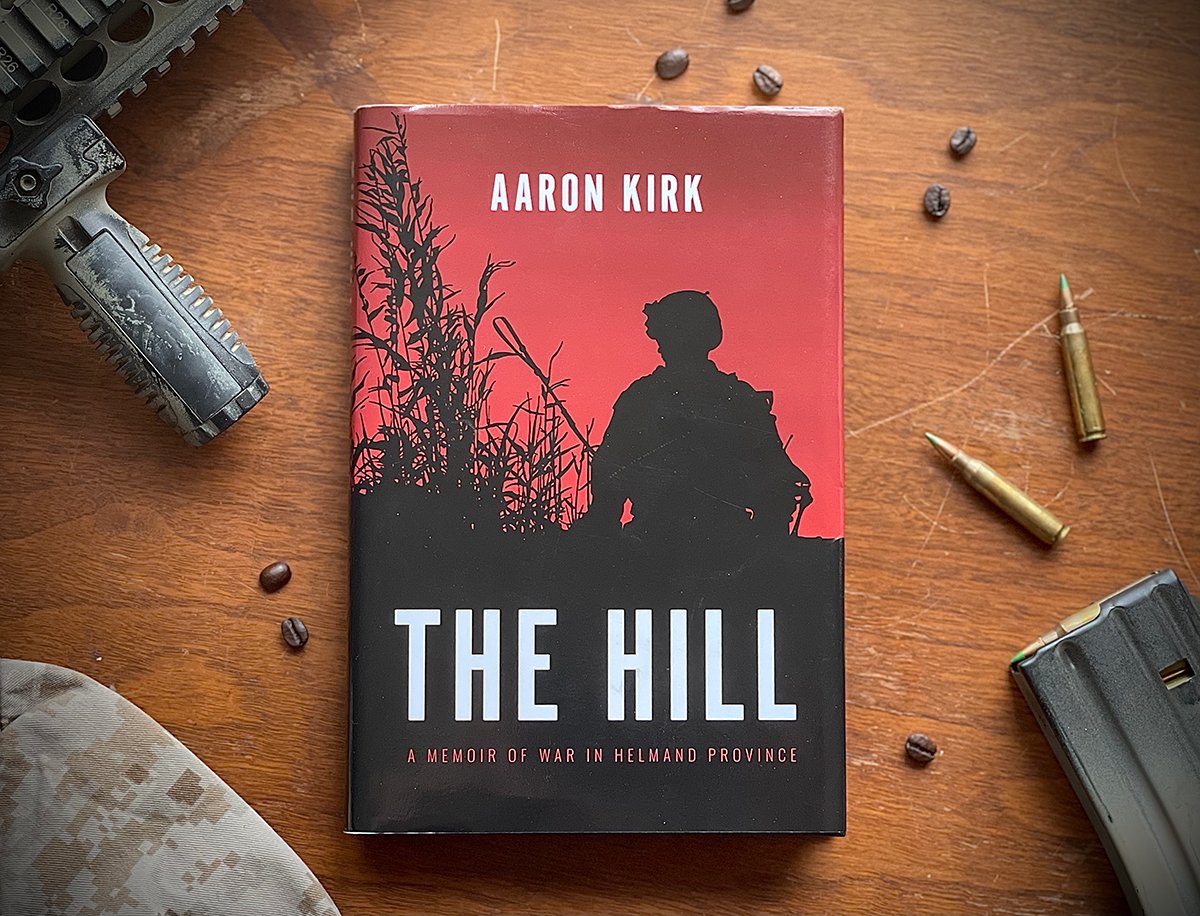 Aaron Kirk's debut memoir tells the story of a Marine grunt in Helmand province. Written a decade after Kirk served as an assaultman in southern Afghanistan, The Hill: A Memoir of War in Helmand Province is less about battlefield heroics and more about the psychological pressure of leading men into combat at a young age.
Few books capture the essence of what it meant to fight in Afghanistan's deadliest province with the same level of detail as Kirk's. It's a story that only its survivors could tell properly. The Hill is the perfect memoir for that Marine in your family or anyone interested in better understanding America's war in Afghanistan.
E.R. Nurses by Matt Eversmann and James Patterson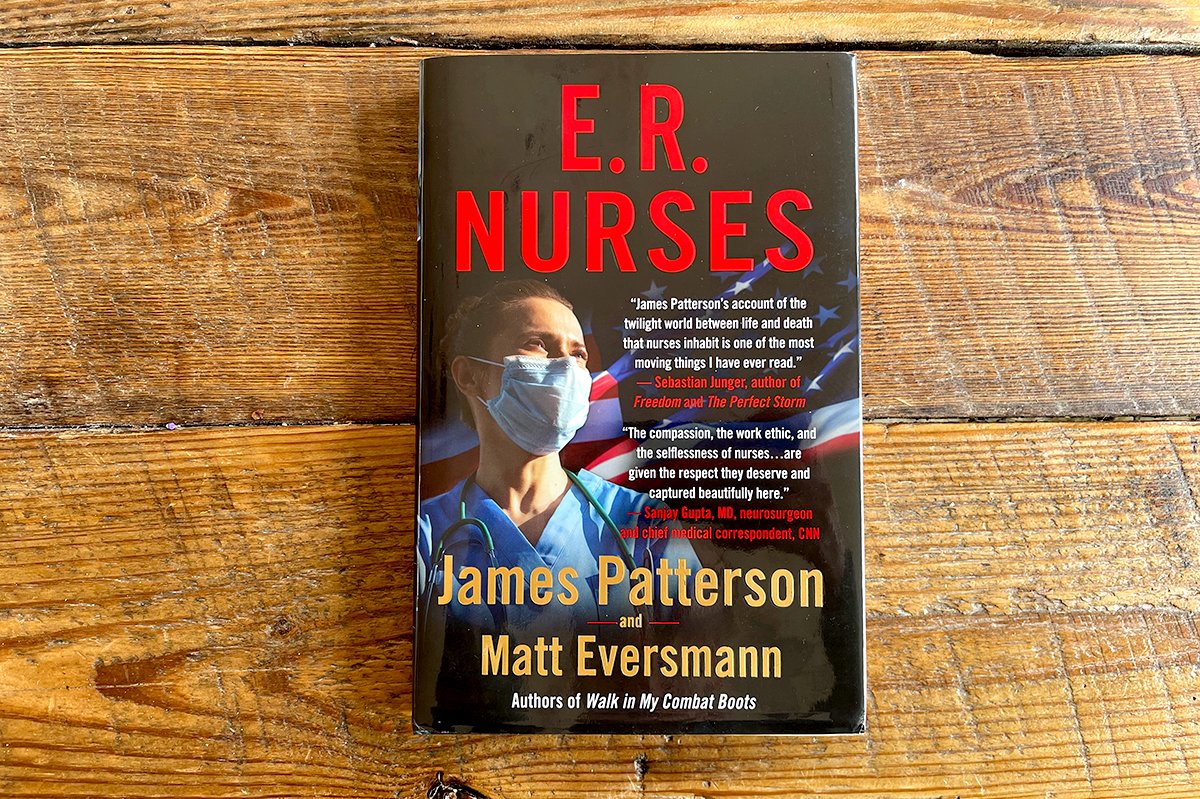 This compilation of first-person accounts paints an eye-opening picture of what life is like on the front lines of emergency medical care. From bestselling authors Matt Eversmann and James Patterson comes the duo's second collaboration: E.R. Nurses: True Stories From America's Greatest Unsung Heroes.
Their first project together, Walk in My Combat Boots: True Stories From America's Bravest Warriors, was a collection of stories from service members of all backgrounds and exposed the varying experiences of life in the US military. E.R. Nurses is an equally moving collection that delves into a difficult job that rarely gets the recognition it deserves. Eversmann and Patterson have written a book that makes a great gift for any first responder in your life.
The Rifle by Andrew Biggio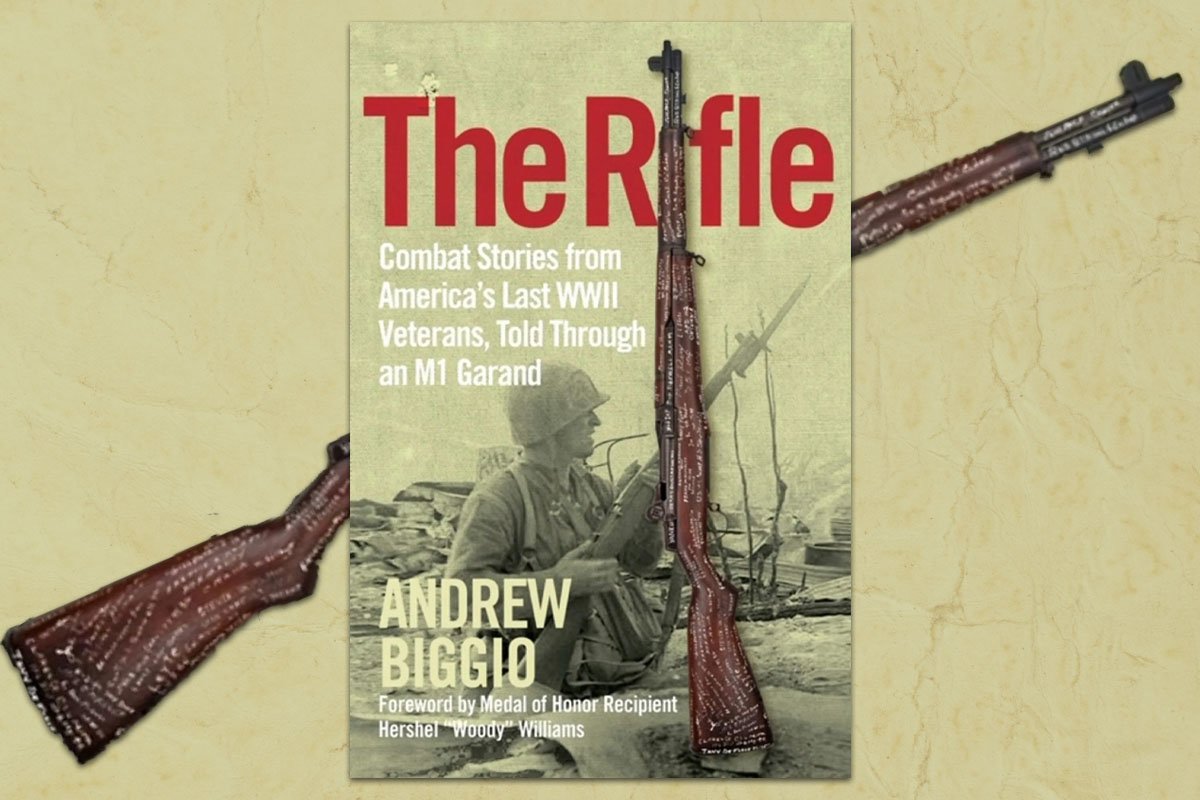 This collection of interviews with World War II veterans is unlike any other. In 2018, Andrew Biggio created an oral history project that brought together the stories of "the greatest generation" and united them through a single M1 Garand rifle. Each veteran he interviewed signed the rifle after sharing their personal accounts of service during the war.
The Rifle: Combat Stories From America's Last WWII Veterans, Told Through an M1 Garand contains some of Biggio's best interviews, including ones with Medal of Honor recipient Hershel Williams and Distinguished Service Cross recipient Santo DiSalvo. The range of accounts paints a broad picture of World War II that reveals the scale of the global conflict — particularly America's wide-ranging contributions to the Allied victory. The Rifle is a must-read for military history buffs.
A Man at Arms by Steven Pressfield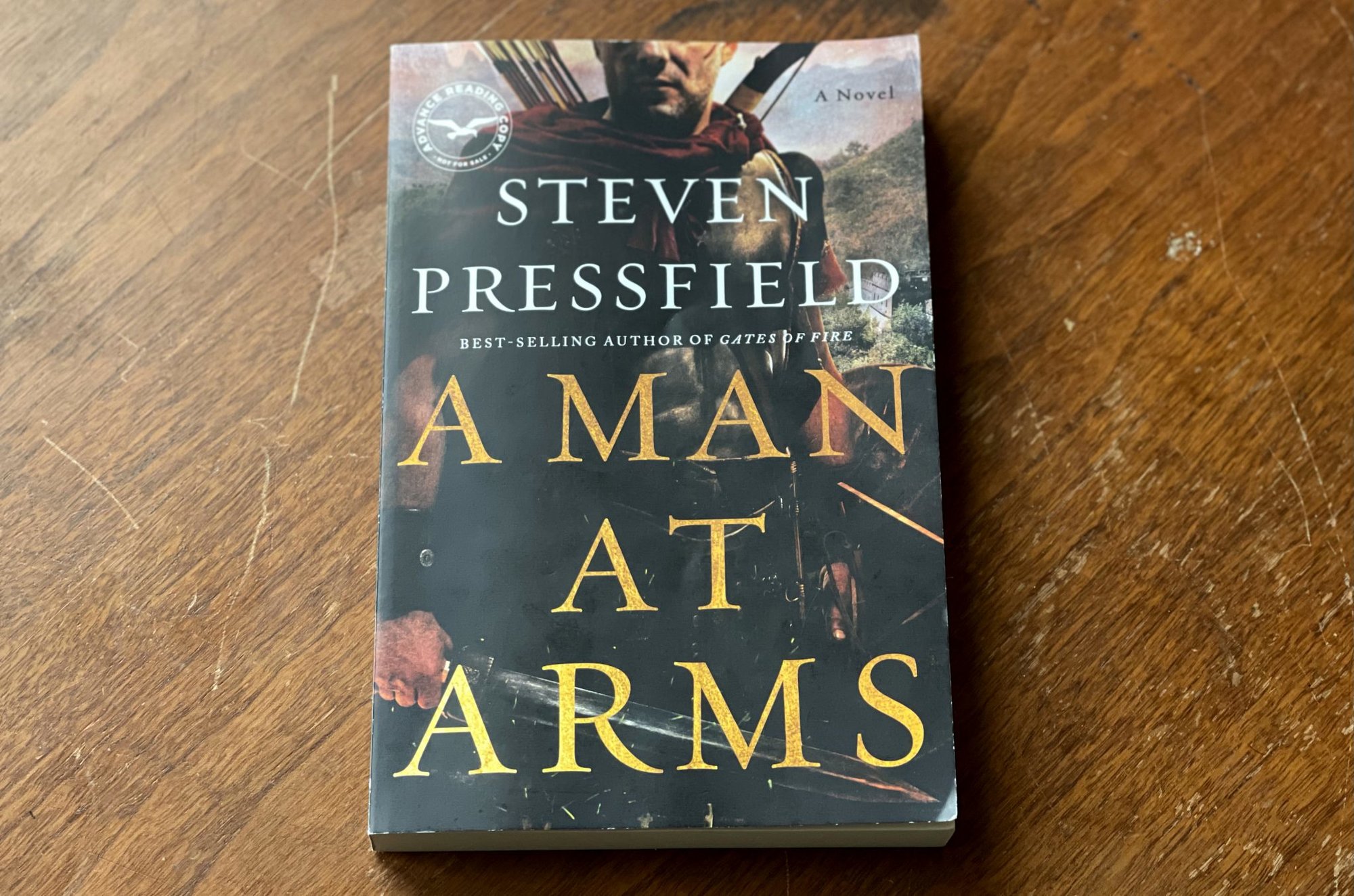 From Marine veteran and author of Gates of Fire Steven Pressfield comes a new take on the hero's journey. Set during the Roman Empire's violent transition to a Christian kingdom, A Man at Arms more closely resembles a Western than a peplum adventure. Pressfield tells the story of one warrior's quest to protect an innocent child and the divine message he carries. The well-armed loner hero, Telamon of Arcadia, resembles a biblical Clint Eastwood. This is a great read for fans of Gates of Fire or A Fistful of Dollars.
Read Next: 2020 Coffee or Die Holiday Gift Guide: Must-Read Books