President Donald Trump vetoed the National Defense Authorization Act for Fiscal Year 2021 on Wednesday afternoon, leaving military funding for the coming year in limbo and requiring both chambers of Congress to return early from their holiday vacation next week to either overturn or sustain the veto.
The NDAA is an annual bill that authorizes military spending and changes to defense policy. The current bill passed both houses of Congress with veto-proof majorities, 84-13 in the Senate and 335-78 in the House of Representatives.
When the bill originally passed in the House of Representatives, House Minority Leader Kevin McCarthy suggested that many Republican members would change their votes if the president vetoed it. The bill will need 288 votes in the House to override a veto.
In his veto message, Trump cited a number of concerns he has with the bill. The one that he talked about most in the runup to the bill's passage was his desire for the bill to include language that would repeal Section 230 of the Communications Decency Act.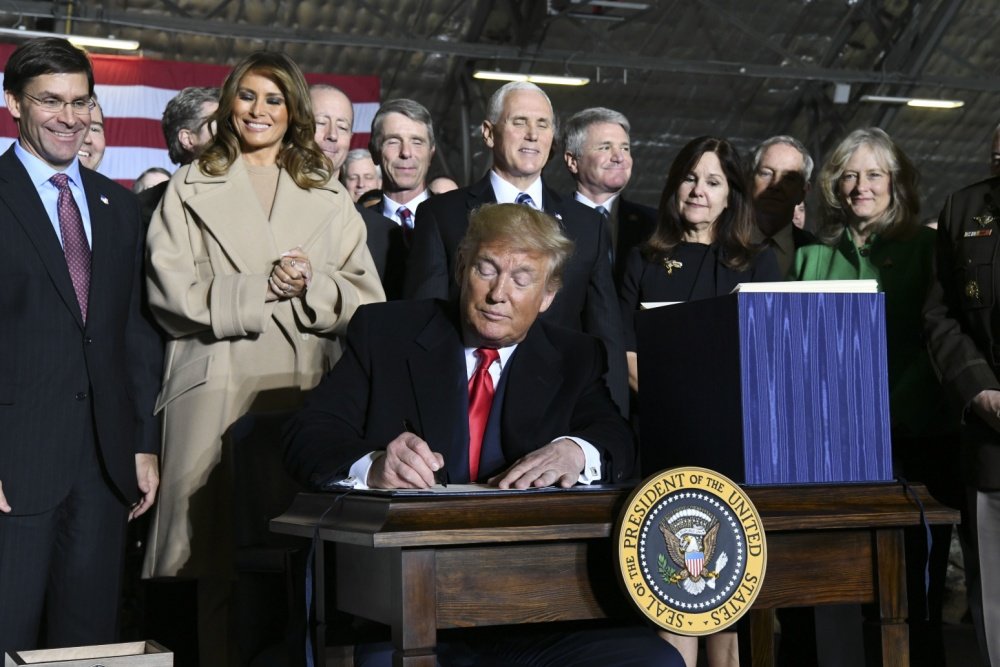 Section 230 reads, "No provider or user of an interactive computer service shall be treated as the publisher or speaker of any information provided by another information content provider." It effectively creates legal immunity for internet service providers and websites that host third-party content, meaning websites such as Facebook and Twitter cannot be held financially liable for what users post on their network.
Trump has been an avid critic of Section 230, recently tweeting that it is "corporate welfare" for "Big Tech." In May of this year he signed an executive order attempting to narrow the scope of Section 230, saying that Facebook, Twitter, and other social media platforms now function as "the public square" and that they are "engaging in selective censorship" by flagging content they deem inappropriate, nonfactual, or misleading.
"We cannot allow a limited number of online platforms to hand pick the speech that Americans may access and convey on the internet," reads the executive order. "When large, powerful social media companies censor opinions with which they disagree, they exercise a dangerous power. They cease functioning as passive bulletin boards, and ought to be viewed and treated as content creators."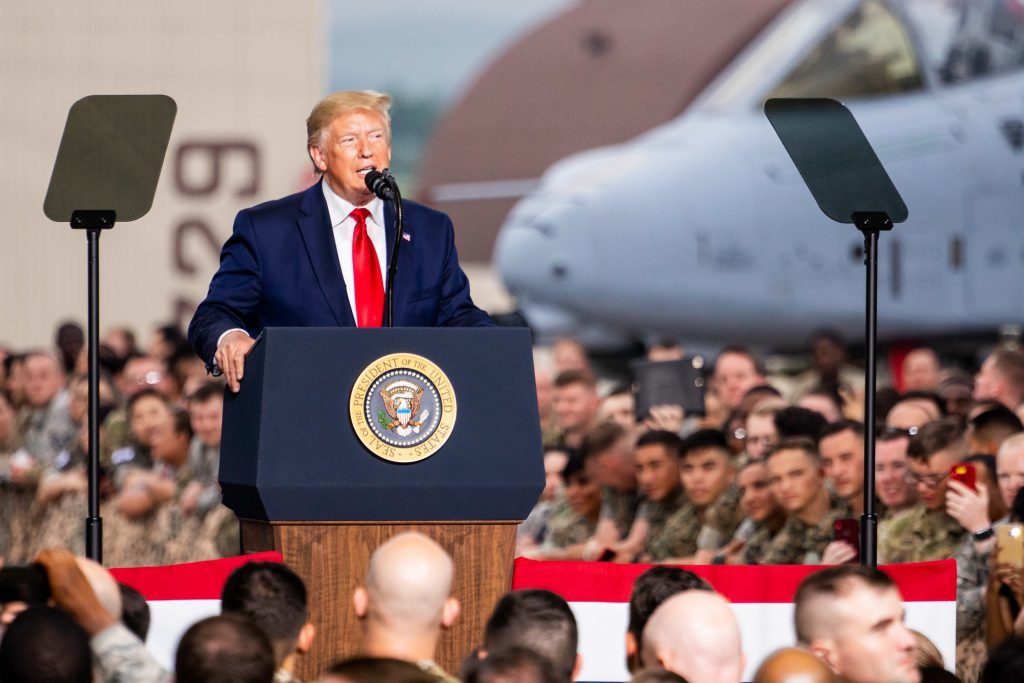 In his veto, however, Trump's focus was less on censorship and more on national security, given that he had placed the issue in the context of a defense bill. "Your failure to terminate the very dangerous national security risk of Section 230 will make our intelligence virtually impossible to conduct without everyone knowing what we are doing at every step," the president said in sending the bill back to Congress. "Section 230 facilitates the spread of foreign disinformation online, which is a serious threat to our national security and election integrity."
The Republican response to Trump's use of Section 230 as a justification for a veto of the NDAA is mixed. Sen. Lindsey Graham, a stalwart Trump ally and chairman of the Judiciary Committee, tweeted that he would not vote to overturn the veto unless the bill repeals Section 230. In contrast, Sen. Jim Inhofe, chairman of the Armed Services Committee, said he believed "another legislative vehicle" should be used to address Section 230.
In addition to his insistence on repealing Section 230, Trump also took exception to language in the NDAA that would rename military bases that were named after Confederate figures.
"Over the course of United States history, these locations have taken on significance to the American story and those who have helped write it that far transcends their namesakes," Trump's veto message reads. "I have been clear in my opposition to politically motivated attempts like this to wash away history and to dishonor the immense progress our country has fought for in realizing our founding principles."
Other reasons Trump gave for his veto were restrictions on military construction funds, an amendment that could slow down the spread of 5G networks in rural areas, and "numerous provisions of the Act" that he believes "directly contradict my Administration's foreign policy, particularly my efforts to bring our troops home."
"This Act purports to restrict the President's ability to withdraw troops from Afghanistan, Germany, and South Korea," wrote Trump. "Not only is this bad policy, but it is unconstitutional."
House Speaker Nancy Pelosi called the veto "an act of staggering recklessness." Senate Minority Leader Chuck Schumer was even harsher, tweeting, "Donald Trump just vetoed a pay raise for our troops so he can defend dead Confederate traitors."
The NDAA includes $740 billion in defense expenditures. If the veto is sustained, the next scheduled 3% base pay raise will still take effect in January. No special pay will be disbursed, however, including hazardous duty pay, jump pay, and reenlistment bonuses.
This was the eighth veto of Trump's administration and the first to face a potential override. The NDAA has been signed into law for the past 59 consecutive years. Congress has until Jan. 3 to override the veto, at which time a new Congressional delegation will be sworn in and new legislation would have to be written and passed.