About 3,000 US troops, including a brigade combat team from Fort Bragg, will deploy to Germany, Romania, and Poland in response to the increasing threat of war between Ukraine and Russia.
Pentagon press secretary John Kirby announced Wednesday morning, Feb. 2, that President Joe Biden had ordered the deployments and emphasized that the troops are not being sent to Ukraine but instead would be posted in nearby countries in Europe.
The Pentagon appears to have been preparing for the move since at least last month, when it put about 8,500 troops on alert for rapid deployment orders. Kirby said these moves are in addition to those alerts.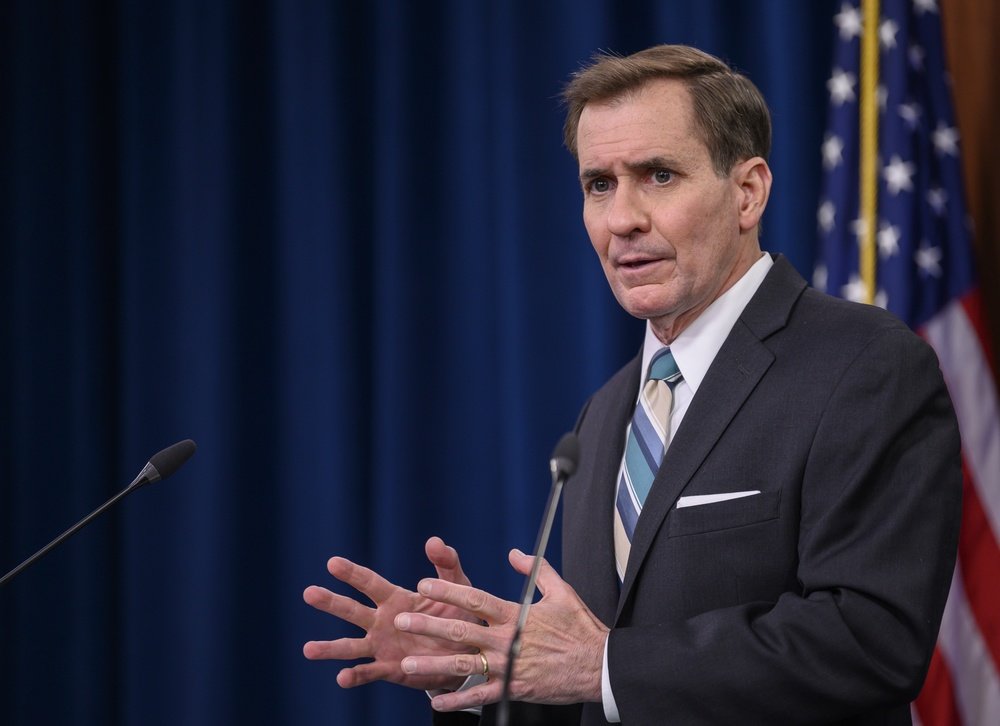 The deployments, said Kirby, "are moves to respond to the current security environment. They are going to ensure the robust defense of our NATO allies."
The moves include troops in both the US and others based in Europe. Kirby said about 1,000 soldiers in a mounted cavalry unit currently based in Germany will reposition to Romania in the next few days, joining 900 troops who are already there. Kirby did not specify what unit would move, but the Army's 2nd Cavalry Regiment is a 5,000-soldier force based in Rose Barracks, Vilseck, Germany. The regiment maintains three Stryker-mounted infantry squadrons, plus artillery, reconnaissance, and engineer squadrons.
"This force is designed to deter aggression and enhance our defensive capabilities in front-line allied states," said Kirby. He said the force will complement a force of French troops also deploying to Romania.
An additional force of 2,000 troops will also be deployed from the US to Europe this week. Soldiers from an infantry brigade combat team of the 82nd Airborne Division will go to Poland, while the 18th Airborne Corps is moving a joint task force headquarters to Germany.
"This is not the sum total of the deterrence actions we will take," Kirby said. "These movements are unmistakable signals to the world that we stand ready to reassure our NATO allies and deter and defend against any aggression."
In a lighter moment during Kirby's announcement, several reporters at the Pentagon press conference asked if the elements of the 82nd Airborne would be parachuting into Poland for the deployment. The 82nd is one of several infantry units in the Army capable of offensive parachute operations into denied territory. But as retired general Mark Hertling noted on Twitter, Poland is both an ally of the US and widely equipped with modern runways suitable for US cargo planes.
Read Next: "I Am Super Worried" — Ukrainians Live in Limbo Amid Russian Threat