A protester who savagely wielded a 4-pound hammer to bludgeon a deputy US Marshal during a 2020 demonstration in Portland will spend the next 46 months behind bars.
Jacob Michael Gaines, 24, a drifter originally from Texas, will face another three years of supervised release when he exits prison, according to a sentence handed down Monday, Dec. 13, in Oregon.
"Mr. Gaines' actions in July 2020 were intentional, dangerous, and could have severely injured or killed the Deputy U.S. Marshal who confronted him. His assault on a federal officer justifies the lengthy prison sentence imposed today," said Scott Erik Asphaug, the acting US Attorney for the District of Oregon, in a prepared statement.
Gaines pleaded guilty to aggravated assault on the federal agent on Sept. 8, 2021. His attorney declined to speak on the record about the case when contacted by Coffee or Die Magazine.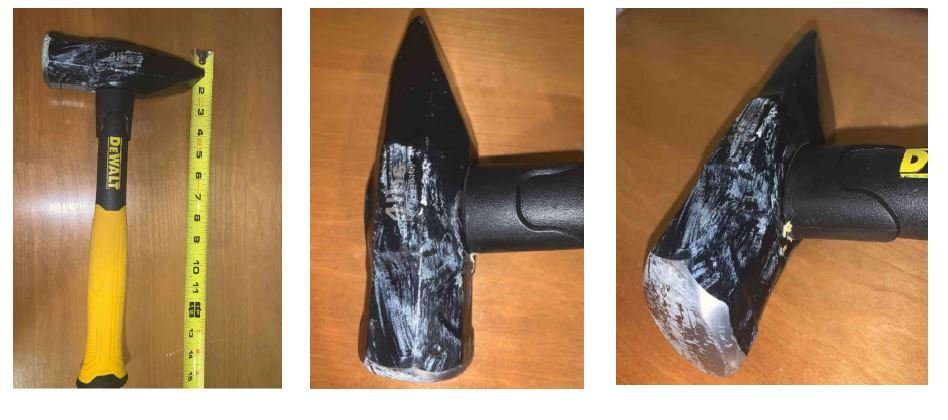 The case began around 1 a.m. on July 11, 2o20, when Gaines began swinging the DeWalt construction hammer at a wooden door barricading demonstrators from the Mark O. Hatfield Federal United States Courthouse in Portland.
Tensions had been escalating since May 26, 2020, when demonstrators increasingly gathered in the city's Lownsdale Square, Chapman Square, and Terry Schrunk Plaza to protest at the nearby Multnomah County Justice Center, the Multnomah County Detention Center, and the federal courthouse.
Federal law enforcement officers staged inside the Mark O. Hatfield Federal United States Courthouse could hear loud banging noises on the wooden barricade placed around an entrance for employees.
"I can see you motherfuckers through the cracks!" Gaines yelled. He then began repeating, like a bitter mantra, "You motherfuckers are gonna have to kill me."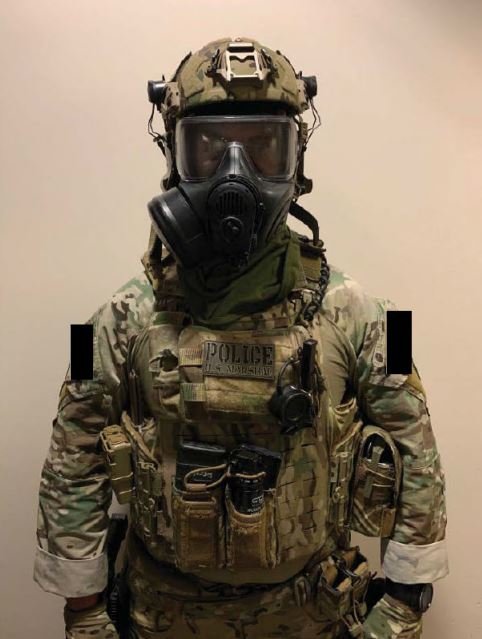 Rioters previously had breached and set fires inside the nearby Multnomah County Detention Center, and that's what the officers inside the federal courthouse feared was coming if Gaines broke through. But they told investigators later that they considered any attempt to arrest Gaines a "last resort" because they feared they'd be ambushed by other demonstrators armed with firework mortars, eye-blinding lasers, bottles, and other potentially dangerous objects.
But Gaines finally tore open a hole in the door. The deputy US Marshals were ordered to go get him. The first officer in the stack, a deputy US Marshal identified in legal filings only as "DUSM1," tried to bolt outside but was blocked.
He didn't know it yet, but Gaines was a 6-foot-2-inch, 320-pound giant of a man, who was leaning against the door to keep the federal team from exiting. Eventually, Gaines began to give way, and DUSM1 wiggled through the door.
Gaines had been holding the mallet over his head for 10 seconds. He brought it down with thundering force on the deputy US Marshal's shoulder. Another blow came down and hit the officer's back.
DUSM1 tried vainly to restrain Gaines, who broke free, backed up, cocked his arm, and brought down another overhead swing, striking the officer's head and upper back.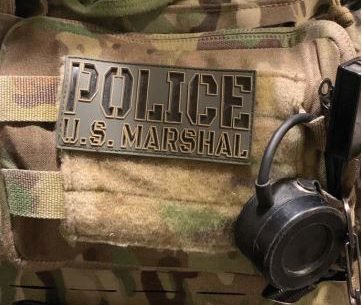 While DUSM1 was clinging to the mammoth man beating him, the federal security team swarmed Gaines, knocking him to the ground before restraining his limbs with plastic zip ties. They hauled him inside, and Gaines was arrested.
He gave them his name and other small details and told officers he was homeless. And that was about all they knew about Gaines when he went to jail.
They don't know much now.
"Little is known about defendant, and what brought him to the point of assaulting a federal law enforcement officer with a hammer while attempting to trespass into a closed federal building during a riot," wrote federal prosecutors in a Dec. 8, 2021, filing. "He has no known political associations or associations with groups engaging in anti-government behavior and has no criminal history. Records indicate that this was his first arrest."
A report completed by forensic psychologist Michelle Guyton for the defense team revealed that Gaines is from Texas, but he lived with his father in California until he turned 19. He moved to Bend, Oregon, for a few months, then returned to Texas until May of 2020, and then it was back to Bend for a month. Gaines was living "nomadically in a bus" with his wife between Texas and Oregon in the weeks leading to his arrest, and had quit two jobs after only days of work, according to the prosecutors.
When law enforcement later raided his bus parked on a North Portland street, they found two handguns and a shotgun. Prosecutors learned that he was unemployed and dogged with mental health problems, including anger incidents stemming from attention deficit hyperactivity disorder, or ADHD.
"Defendant acknowledged daily use of marijuana and has experimented with LSD and hallucinogenic mushrooms," the prosecutors wrote. "His wife stated that defendant drinks alcohol to excess."
Guyton diagnosed Gaines with ADHD, major depressive disorder, and severe substance abuse tied to booze, cannabis, and hallucinogens. She recommended mental health and residential drug treatment due to "the severity of his polysubstance use and his present inability to achieve or maintain sobriety in the community."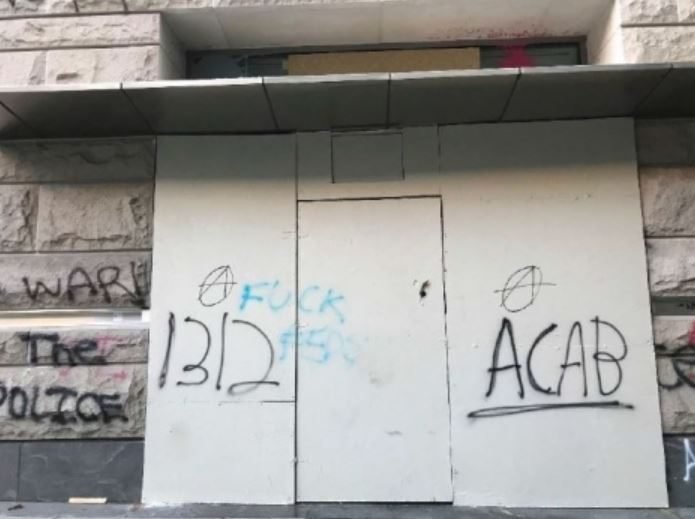 Gaines and his wife told a pretrial services officer a different story: Gaines rarely drank but had engaged in daily marijuana use since high school and had not experimented with hallucinogens since he was 22.
His arrest report indicated that Gaines was "heavily drunk" during his assault on the deputy US Marshal and that the defendant had "little memory of the event," but Gaines suggested he was high on marijuana. After his arrest, officers described Gaines as "polite and cooperative," and prosecutors came to doubt he was inebriated during the attack.
Details from the pretrial assessments remain under seal.
The prosecution of Gaines was the second major case over the past three months involving defendants who attacked Portland's federal courthouse.
In October, Cody Levi Melby, 40, was sentenced to five years of federal probation for firing a 9 mm pistol at a barricaded doorway on Jan. 8, 2021. Melby is a retired veteran of the Oregon Army National Guard who fought in Iraq and expressed no disagreements with law enforcement.
Read Next: FBI: Man Threatens To Kill Rabbis, Girlfriend Points Gun at Federal Agent