| | |
| --- | --- |
| | NOTICE: This post contains affiliate links. We may earn a commission if you buy through these links. |
Some might argue that the first tales of espionage ever put to print are in the Old Testament, but as a genre, spy stories — fiction and nonfiction — appeared alongside the emergence of the world's first great powers. At the turn of the 20th century, writers such as Rudyard Kipling, Joseph Conrad, and Sir Arthur Conan Doyle paved the way for the budding genre.
As both world wars came and went, and the Cold War and its proxies filled the void of global conflict, spying and espionage became prominent weapons of influence on the global stage. Along with the greater reliance on clandestine activity came a new surge of spy literature. Here are five essential books about the mysterious world of spies.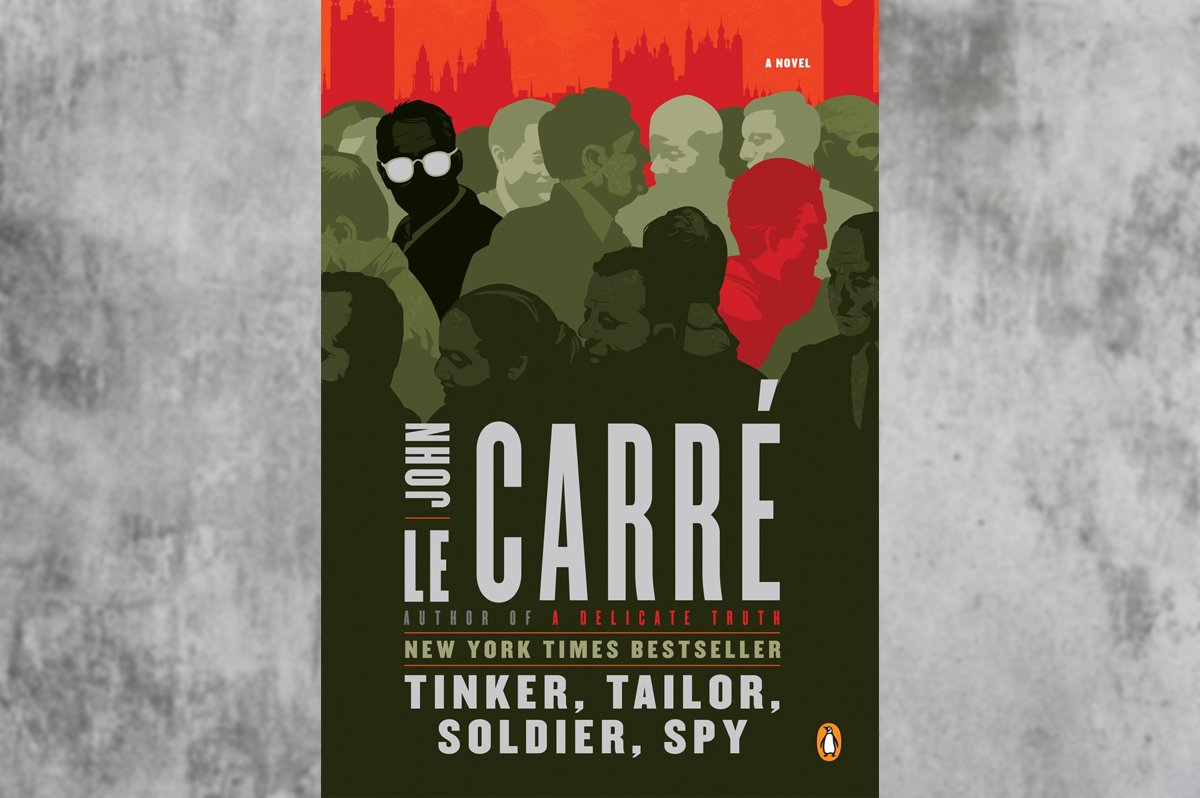 'Tinker, Tailor, Soldier, Spy' by John le Carré
No author is more closely associated with spy novels than John le Carré. Le Carré penned more than 30 books centered around the high-stakes world of international espionage. Having served in both MI5 and MI6, le Carré was no stranger to the subjects he wrote about. His own experiences working for British intelligence bled into all of his work. In fact, le Carré wasn't even his real name. David John Moore Cornwell was forced to use the pen name John le Carré because Foreign Office officials were prohibited from publishing work under their real names. Of his lengthy bibliography, one novel stands above the rest: Tinker, Tailor, Soldier, Spy.
His fifth book to include the fictional spy George Smiley, Tinker is le Carré's magnum opus. Smiley stands in stark contrast to Britain's other famous fictitious spy: James Bond. Where Bond is a smooth, charismatic womanizer, Smiley is a balding, aging doormat. Smiley leans into his vanilla physical appearance and acts the part of a nonconfrontational pushover to help conceal his true identity as a cunning secret agent. In Tinker, Smiley is on the hunt for a Soviet mole within MI6. The stakes couldn't be higher as vital British intelligence continues to flow into Soviet hands until Smiley can put a stop to the leak. The fast-paced hunt is Smiley — and le Carré — at their best.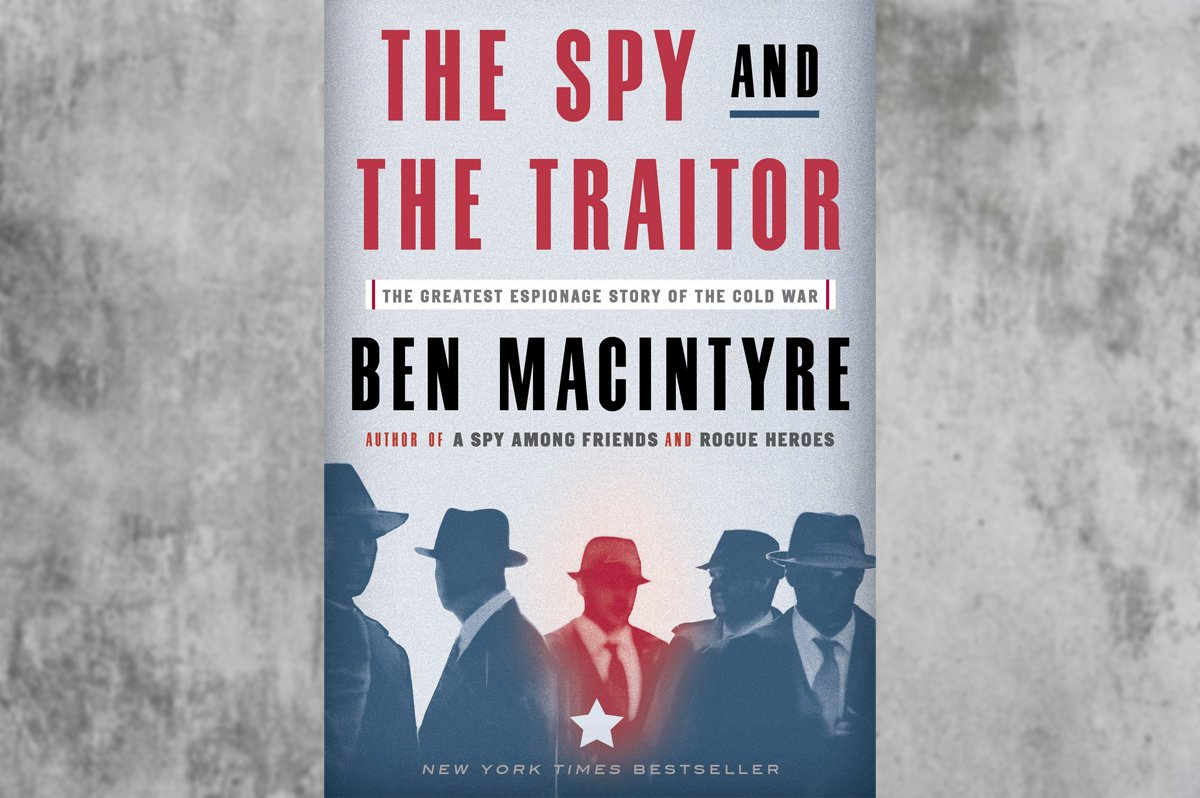 'The Spy and the Traitor' by Ben Macintyre
Le Carré called it "The best true spy story I have ever read."
This nonfiction work by Ben Macintyre tells the story of Oleg Gordievsky: a Soviet KGB agent who secretly worked as a double agent for MI6 for over a decade. Gordievsky was arguably the most important spy of the Cold War, playing a key role in preventing nuclear war between the world's great powers during the Able Archer incident of 1983.
Macintyre recounts in riveting detail how the double agent avoided being discovered by both the KGB and the CIA. The Cold War remains the most complicated era of espionage, and Macintyre's laser focus on one of the era's most important figures reveals just how close the world came to disaster. So for fans of true spy stories, The Spy and the Traitor sits at the top of the list.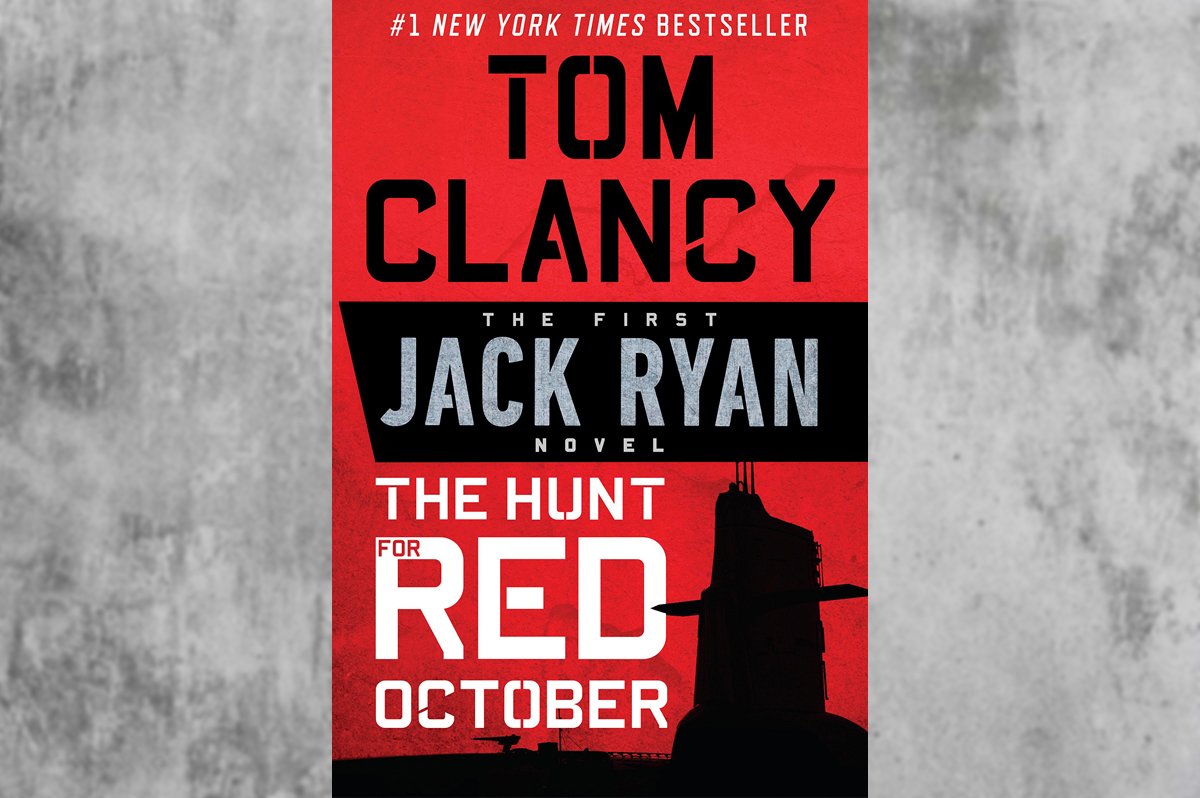 'The Hunt for Red October' by Tom Clancy
Tom Clancy, who died in 2013, is the undisputed king of military thrillers and espionage novels. More than 100 million of Clancy's books are in print, and 17 of his novels reached No. 1 on the New York Times bestsellers list. His stories have launched video game, movie, and television franchises. Clancy's empire of espionage all began with a novel published in 1984 by the Naval Institute Press.
The Hunt for Red October follows Jack Ryan, a CIA analyst and operative, as he works to prevent nuclear disaster between the US and the Soviet Union. A cat-and-mouse game that primarily unfolds in the depths of the Atlantic ocean, the fast-paced thriller is so enticing that it received a personal shoutout from then-President Ronald Reagan and spawned a slew of sequels. There is no Jack Reacher or James Reece without Clancy's Jack Ryan, and The Hunt for Red October is where it all began.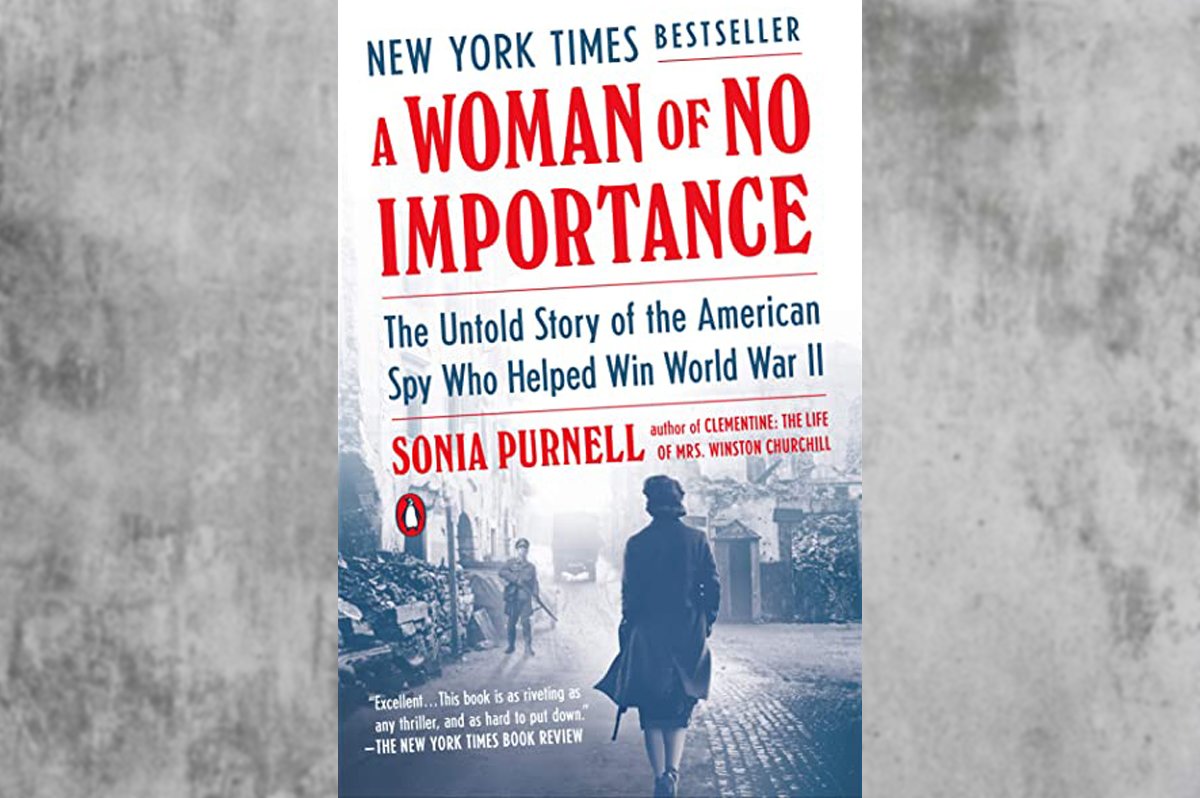 'A Woman of No Importance: The Untold Story of the American Spy Who Helped Win World War II' by Sonia Purnell
One of the most fascinating real accounts of espionage in World War II is the story of Virginia Hall. Hall — a one-legged American who managed to talk her way into Winston Churchill's "Ministry of Ungentlemanly Warfare" — was the first Allied woman deployed to Nazi-occupied France. She played a pivotal role in establishing the French Resistance and worked for Britain's Special Operations Executive, America's Office of Strategic Services, and the Central Intelligence Agency before retiring from intelligence work in 1966.
Sonia Purnell brings Hall's fascinating story to life through extensive research and a writing style that makes the world-class spy so relatable that it's easy to imagine yourself in her shoes. In addition to fighting Nazis, communists, and sexist policies, Hall fought the same battles of failure, isolation, and burnout that all humans face. Purnell tells a deeply personal tale of one of the most interesting spies from the Greatest Generation.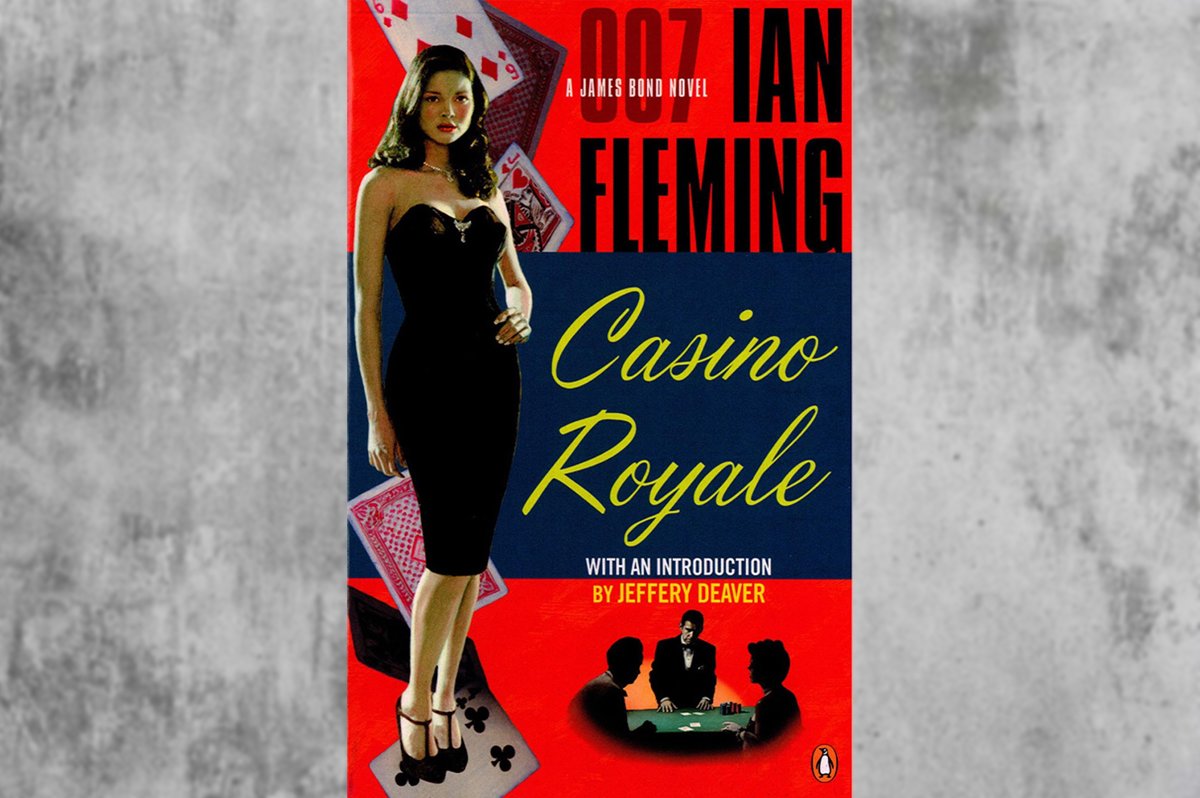 'Casino Royale' by Ian Fleming<
The most famous fictional spy in the world was born from the mind of real British intelligence officer Ian Fleming. With the recent film No Time To Die, Fleming's secret agent lives on 69 years after his debut in Casino Royale.
Fleming gave the hush-hush world of spycraft a flashy facelift when he introduced readers to 007. Everything Bond does is contradictory to what real secret agents do. He is always the center of attention, drives fast cars, attends high-visibility events alongside a steady stream of beautiful women and, of course, never avoids destructive gunfights and chases. Despite the unrealistic portrayal of what spies do, there's no denying that Casino Royale and Fleming's other Bond stories are some of the best spy books to date. For readers who want their tradecraft smothered in action, adventure, and vodka martinis, Casino Royale is the unbeatable classic.
---
This article first appeared in the Spring 2022 edition of Coffee or Die's print magazine as "The World of Spycraft."
Ready Next: Books for the Blue: 5 Essential Books for and About Cops