The first woman to lead Army Rangers in combat operations described her infantry path as "pretty typical."
Capt. Shaina Coss graduated from the US Military Academy at West Point in 2016, then became one of the first 10 women to ever complete Army Ranger School before moving on to Fort Bragg and leading an infantry rifle platoon in the 82nd Airborne Division. About six months later, she applied to join the Army's elite 75th Ranger Regiment.
"You can't call yourself a leader in the infantry without volunteering for and successfully completing the toughest course we have to offer," Coss says in a video the US Army tweeted last week. In the short interview, Coss discusses her journey to the infantry, her role models, and her experience in one of the military's most hardcore special operations forces.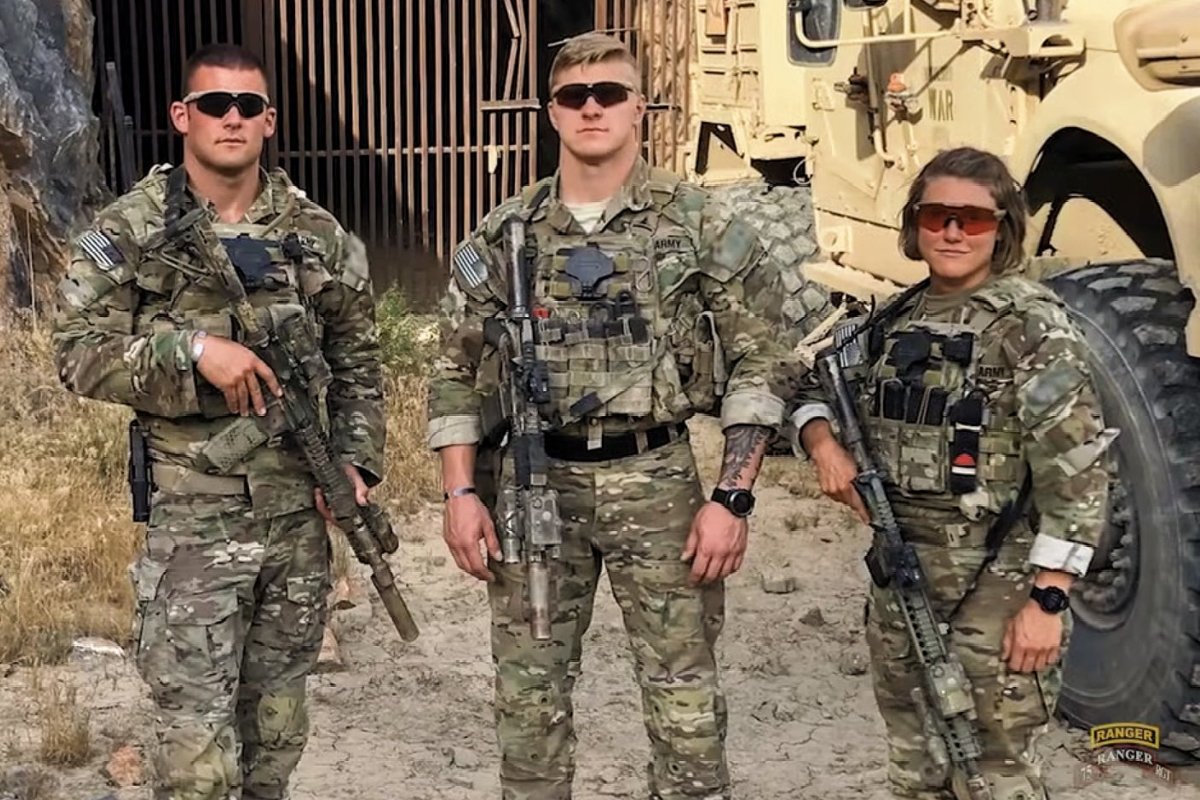 After becoming the first female infantry officer to join the regiment in 2018, Coss immediately deployed to Afghanistan, leading a platoon into combat against Taliban insurgents, according to the Army.
Coss has used her platform and experience as an Army Ranger to speak out against lowering Army Combat Fitness Test standards for women. Earlier this year, the Army rolled out a new version of the test removing job-specific standards and instead evaluating soldiers along gender-based percentiles. The change was in response to legislation in the 2021 National Defense Authorization Act.
In a March opinion article on Military.com, Coss argued the women of the infantry don't just want more women to join the ranks; they want more qualified women.
"Establishing this double standard contributes to the already pervasive sentiment that women are incapable and inferior," Coss wrote. "This will not only be detrimental to female advancement by undermining our authority to lead men who are held to a higher standard, but it also dishonors the Army."
The Army's first female infantry officer, Capt. Kristen Griest, also criticized the change, arguing that not requiring women to meet equal standards would place their teams and missions at risk.
In the Army video, Coss highlights Griest as one of her role models.
Coss, who is currently serving as the executive officer of Headquarters and Headquarters Company, 3rd Battalion, 75th Ranger Regiment, say she wakes up every morning trying to be the best leader she possibly can for her fellow service members.
"What helps me to be successful is every day just trying to live up to the Ranger creed and knowing that my job's not complete until I've given absolutely everything that I have," she says.
Read Next: