On Thursday, the Camp Lejeune-based 8th Marine Regiment became the latest Marine Corps unit to case its colors and deactivate.
The 2nd Marine Division unit joined a still-growing list of Marine units that have been deactivated as part of Marine Commandant Gen. David Berger's vision to reshape the Corps into a leaner, more modern maritime force focused on future threats, especially China.
"This will allow us to modernize and prepare for the next fight against a peer competitor," Col. John Rochford, commanding officer, 8th Marine Regiment, said.
Berger's Force Design 2030 calls for the Corps' ground combat force to be slimmed from 24 to 21 active infantry battalions and seven regimental headquarters units. It totally eliminates Marine tank units and cuts three tilt-rotor squadrons, three heavy helicopter squadrons, two light attack helicopter squadrons, and three military police battalions. It also cuts tube artillery in favor of rockets, among other modernization efforts. Altogether, the proposed cuts amount to approximately 12,000 fewer Marines by 2030.
Read Next: What It Means To Be a Marine Corps Scout Sniper
"The force design effort does not imply that [the capabilities and units] are not of value," Berger wrote in his FD 2030 mandate. "Rather, this effort confronts the reality that in a future threat-informed fight, other capabilities will be more useful to the maritime and joint mission."
The 8th Marines Regimental headquarters saw service in myriad conflicts and peacekeeping operations, including the "Banana Wars" of the early 20th century, World War II, the Cuban missile crisis, Lebanon, Operation Desert Shield, and the Global War on Terror.
Since it was established in 1917, the unit has been deactivated three times: in 1919, 1925, and 1949. It last reactivated in 1950.
"It's just a natural transition that we go through as we contract or expand the Marine Corps in certain locations and places, either by skillset or by geographical location, that fits with force design," Maj. Gen. Frank Donovan, commanding general, 2nd MARDIV, said. "Losing a regiment, we lose some flexibility, but the reality is we also spread some of that talent and that capability to our other regiments."
Read Next: Why Are Marines So Fanatical About the Marine Corps Birthday?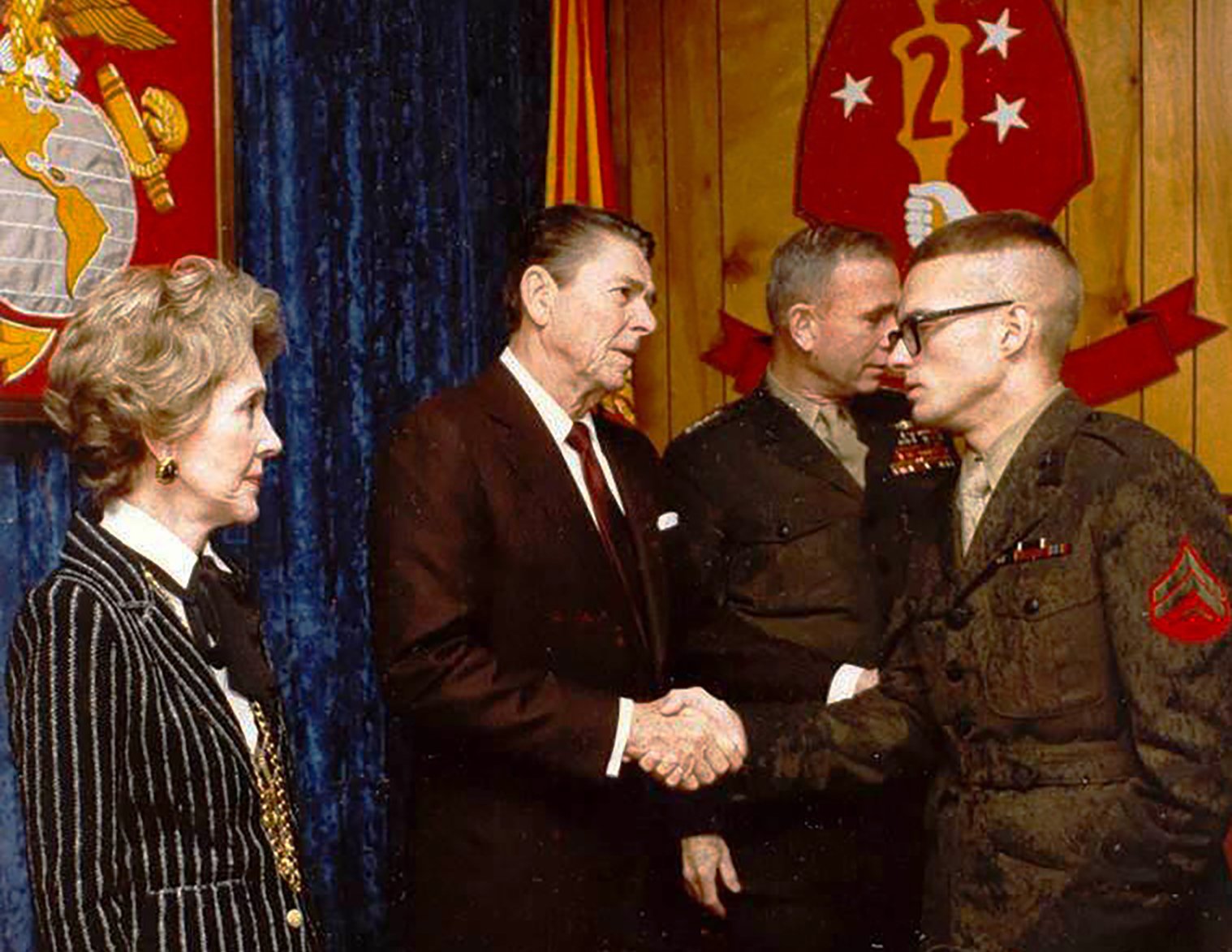 Marines and sailors from 1st Battalion, 8th Marines, now belong to the 6th Marine Regiment and currently serve as the battalion landing team for the 24th Marine Expeditionary Unit.
On Oct. 23, 1983, 1st Battalion, 8th Marines, suffered the worst single-day loss for the Marine Corps since the bloody battle of Iwo Jima in 1945. In the infamous terror attack on the Marine barracks in Beirut, Lebanon, a suicide bomber drove a truck filled with explosives into the Marine compound, killing 220 Marines and 21 other American service members.
Marines and sailors who had been assigned to 2nd Battalion, 8th Marines, now fall under 2nd Marine Regiment, and the regiment's 3rd Battalion will deactivate following its return from a Unit Deployment Program rotation to Okinawa, Japan. Personnel assigned to that battalion either will move to other units, will be assigned new military occupational specialties, or may opt to transition out of the Marine Corps.
"I hope that we've made them proud, those of the past and those who have now moved out of the [regiment] to other battalions and units," said Sgt. Maj. Keith D. Hoge, 8th Marine Regiment sergeant major. "They can take with them the 8th Marine Regiment's fighting spirit and go on and do good things in the Marine Corps."