A crowd of first responders gathered in front of the Brooklyn headquarters of the New York City Employees' Retirement System on Tuesday, Sept. 28, to protest what they say is a failed effort to compensate them for toxic exposures at the World Trade Center after the 9/11 attacks.
The demonstrators contend they continue to suffer a wide range of medical ailments tied to working in the burned and blasted ruins of the skyscrapers, and government bureaucrats refuse to grant them line-of-duty disability pensions.
At issue is how the pension fund's medical panel interprets the World Trade Center Presumption for Accidental Disability Retirement law, enacted by state lawmakers in 2005 to streamline disability applications and sluice money to first responders who suffer the effects of toxic exposure at ground zero after Sept. 11, 2001.
The cornerstone of the statute is a mandate for officials to presume a wide array of illnesses — everything from post-traumatic stress to several forms of terminal cancer — as line-of-duty ailments that deserve compensation.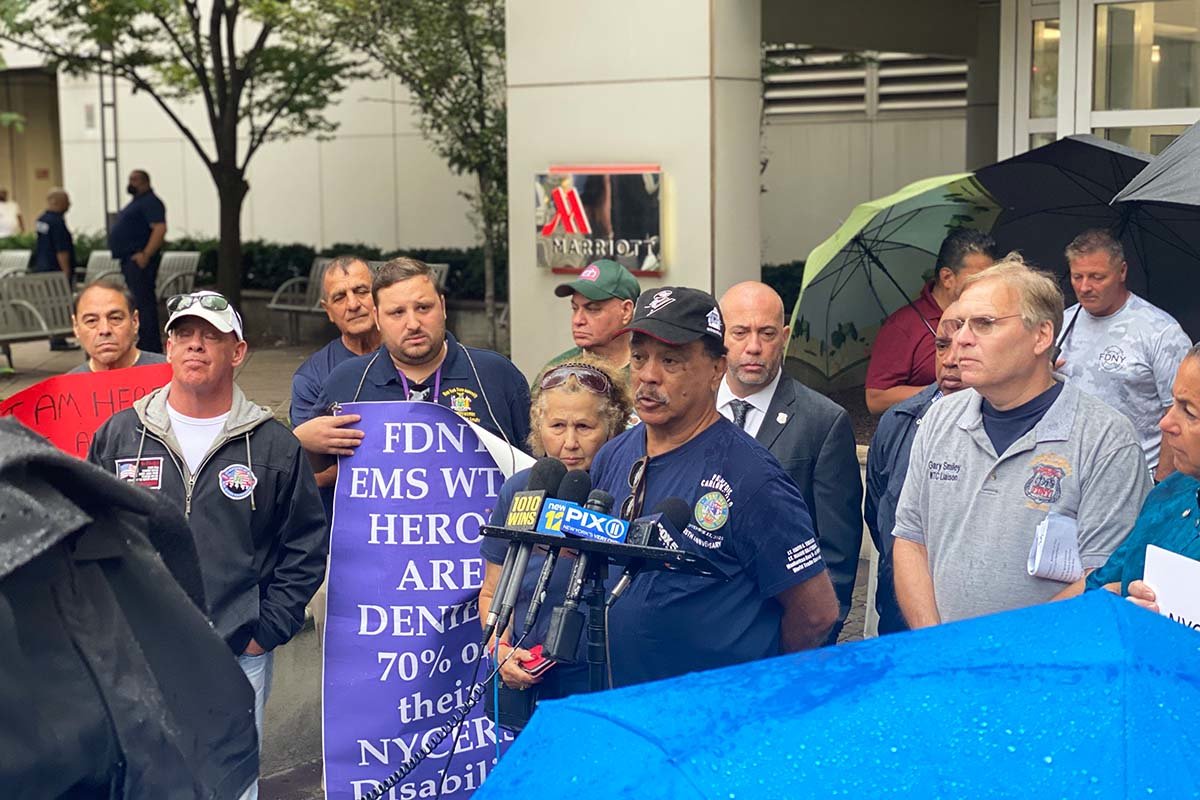 "It does not stop," Gary Smiley, a retired hazardous material paramedic who toiled at the World Trade Center on and after 9/11, told Coffee or Die Magazine. "It does not stop making people sick. It does not stop killing people. And NYCERS does not give a shit. They are literally waiting for all of us to die off."
State officials deny that.
Over the past 16 years, the New York City Employees' Retirement System evaluated 170 applications filed by paramedics and approved 92 of them, agency spokesperson Deb Stewart told Coffee or Die on Wednesday.
That means about 54% were approved and 46% rejected, but Smiley disputed the numbers Stewart shared.
Now a New York City Fire Department Local 2507 liaison to first responders filing for World Trade Center-connected disability benefits, Smiley said the board approved only three out of 20 Emergency Medical Service disability requests last year.
He believes more than 500 paramedics have submitted disability pension applications since 2005, making the disqualification rate roughly 70%.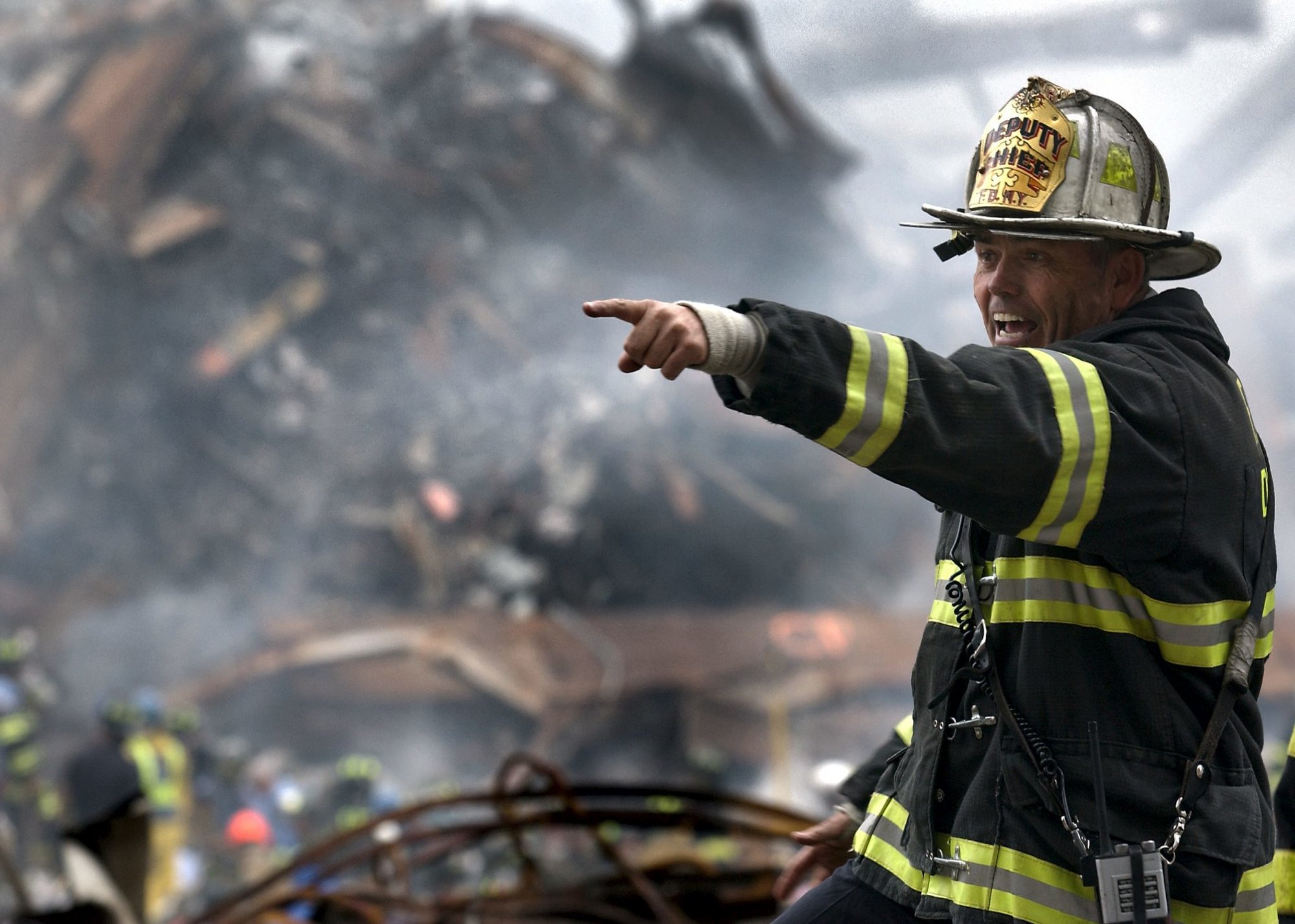 Smiley pointed to a recently published report by the FDNY World Trade Center Health Program he says calls into question the handling of disability claims by the New York City Employees' Retirement System.
It found that at least 11,300 firefighters and paramedics out of 15,222 who worked in the aftermath of the terrorist attacks have been diagnosed with at least one condition presumptively covered by the 2005 law.
That's about 74% of the personnel who responded to the 9/11 attacks.
Smiley said firefighters are denied pensions by the state only 17% of the time versus the estimated 70% rate for paramedics.
He said that's because firefighters have their claims adjudicated by a panel that answers to a special New York City Fire Pension Fund.
Emergency medical services personnel must go before the New York City Employees' Retirement System, where the rejection rate is higher.
"Did the firefighters get exposed to a different toxic dust than I did? No [they did not]," Smiley said. "So why are they getting approved at an 83% approval rate, and my fucking people are getting disapproved — if you want to believe NYCERS' numbers, at a 46% — or if you want to believe our numbers, at 70%?"
Read Next: