Military officials from US Africa Command have been warning for months about the threat posed to the US homeland by Islamist extremist groups based in Africa. That simmering threat nearly boiled over into a "9/11-style" terrorist attack by the al Qaeda-affiliated jihadist group al-Shabab, which recently sent one of its militants on a thwarted mission to hijack and crash a commercial aircraft within the US.
US Department of Justice officials announced an indictment on Wednesday, charging Kenyan national Cholo Abdi Abdullah with six counts of terrorism-related offenses related to his activities as an al-Shabab "operative." Those charges included "conspiring to hijack aircraft in order to conduct a 9/11-style attack in the United States."
"Today's announcement shows that foreign terrorist organizations, like al Shabaab, remain determined to plot, plan, and conspire to commit terrorist acts across the globe against the United States, our interests and our foreign partners," FBI Assistant Director for Counterterrorism Jill Sanborn said in a statement on Wednesday, using an alternative spelling for al-Shabab.
"The charges announced today against Cholo Abdi Abdullah eerily draws parallels to the heinous attacks on this country on September 11, 2001," Sanborn said.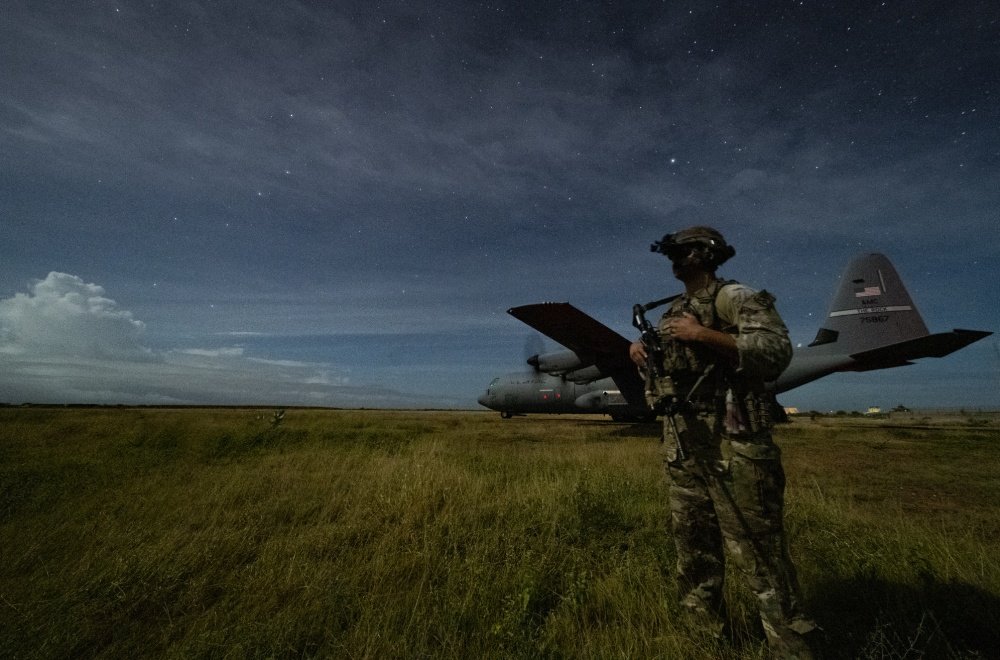 Abdullah, 30, who was arrested on local charges in the Philippines in July 2019, was deported to the US on Tuesday to face the terrorism charges levied against him. If found guilty, Abdullah faces a maximum sentence of life in prison and a mandatory minimum sentence of 20 years in prison, Justice said in Wednesday's release.
The US has charged Abdullah with a laundry list of terrorism-related charges, including: conspiring to provide and providing material support to a designated foreign terrorist organization, conspiring to murder US nationals, conspiring to commit aircraft piracy, conspiring to destroy aircraft, and conspiring to commit acts of terrorism transcending national boundaries.
According to the Justice Department, an al-Shabab commander sent Abdullah to the Philippines in 2016 to attend flight training as part of a plot to hijack commercial aircraft and crash them into a building in the US.
While attending flight training from 2017 to 2019, Abdullah allegedly passed the tests necessary to obtain his private pilot's license. He also allegedly used that time to research information related to his planned attack, including how to breach the cockpit door of a commercial aircraft, and information about "the tallest building in a major U.S. city."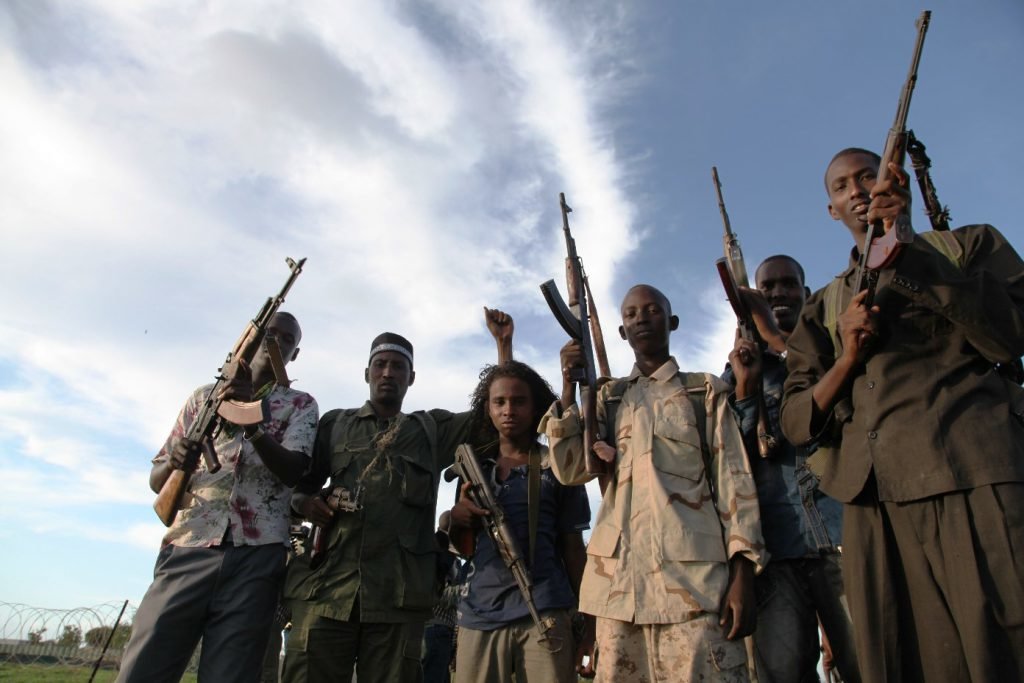 "This chilling callback to the horrific attacks of September 11, 2001, is a stark reminder that terrorist groups like al Shabaab remain committed to killing U.S. citizens and attacking the United States," acting Manhattan US Attorney Audrey Strauss said in Wednesday's release.
The al-Shabab terrorist group, which has sworn allegiance to Al Qaeda and serves as Al Qaeda's principal wing in East Africa, has a history of committing violent attacks against US interests and citizens.
The terrorist group attacked a hotel in Nairobi, Kenya, on Jan. 15, 2019, killing some 21 people, including an American named Jason Spindler who had survived the Sept. 11, 2001, terrorist attack on New York's World Trade Center.
On Sept. 30, 2019, al-Shabab attacked a US military facility in Somalia. The group struck again on Jan. 5, killing three Americans — a US service member and two Pentagon contractors — during an attack on another US facility in Kenya.
More recently, a US service member was wounded in combat in Somalia on Sept. 7 during a counterterrorism operation against al-Shabab. And a senior CIA officer from the agency's paramilitary division, Michael Goodboe, was killed during a recent al-Shabab terrorist attack in the Somali capital of Mogadishu.
"[Al-Shabab] remains a dangerous enemy. Continued pressure is being placed on this Al Qaeda-affiliated threat to limit its ability to expand and export violence, terrorism, and crime more broadly," said Air Force Col. Chris Karns, director of public affairs for US Africa Command, in a September statement.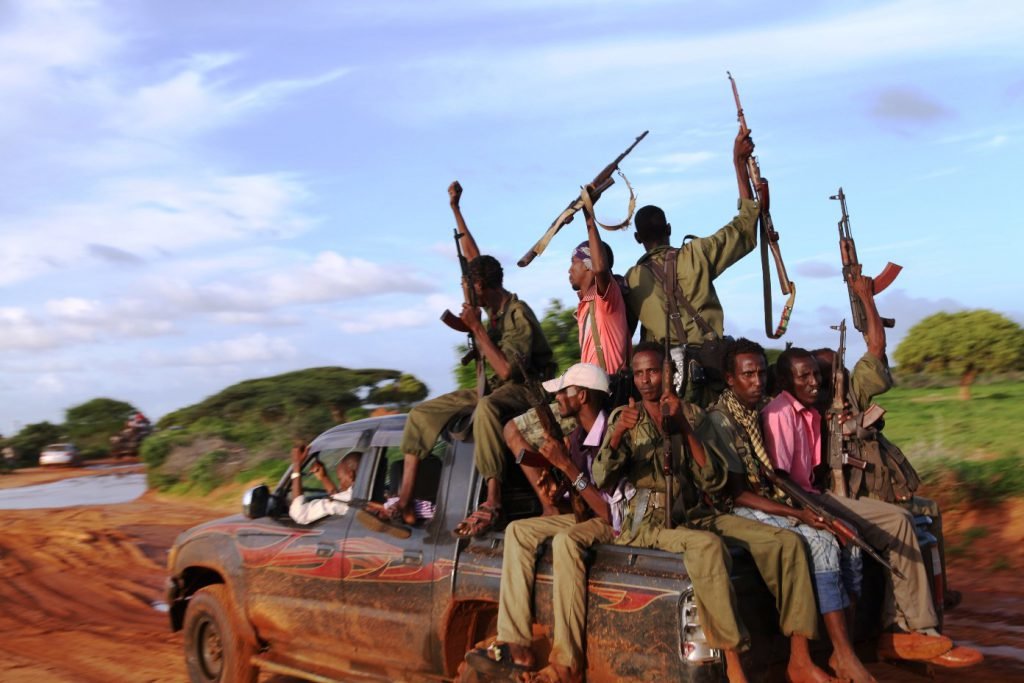 About 700 US military personnel are deployed to Somalia to advise and assist Somali troops in combat against al-Shabab, as well as to support those operations with precision airstrikes. US officials say they've limited the global reach of al-Shabab — thereby reducing the threat to the US homeland — by maintaining constant pressure on the jihadist militancy in Somalia with ongoing counterterrorism operations.
US Africa Command conducted two airstrikes targeting al-Shabab explosives experts in the vicinity of Jilib, Somalia, on Dec. 10. The US airstrikes reportedly killed eight al-Shabab militants, according to a Department of Defense release. No civilians were reportedly killed or injured.
"We will continue to apply pressure to the al-Shabaab network. They continue to undermine Somali security, and need to be contained and degraded," US Army Gen. Stephen Townsend, commander of US Africa Command, said in a release.
However, as part of a broader reduction of the US military footprint in Africa, the outgoing administration of President Donald Trump is mulling whether to withdraw all US forces from Somalia by the time President-elect Joe Biden takes office in January.
"Al-Shabaab remains a dangerous franchise of al-Qaeda," Townsend said in the release announcing the Dec. 10 airstrikes. "We continue to monitor the threat and support our partners through training and military and diplomatic engagement. This mission illustrates our continuing commitment to eradicating this threat and supporting our Somali partners in the region. We're repositioning, but we will maintain the ability to strike this enemy."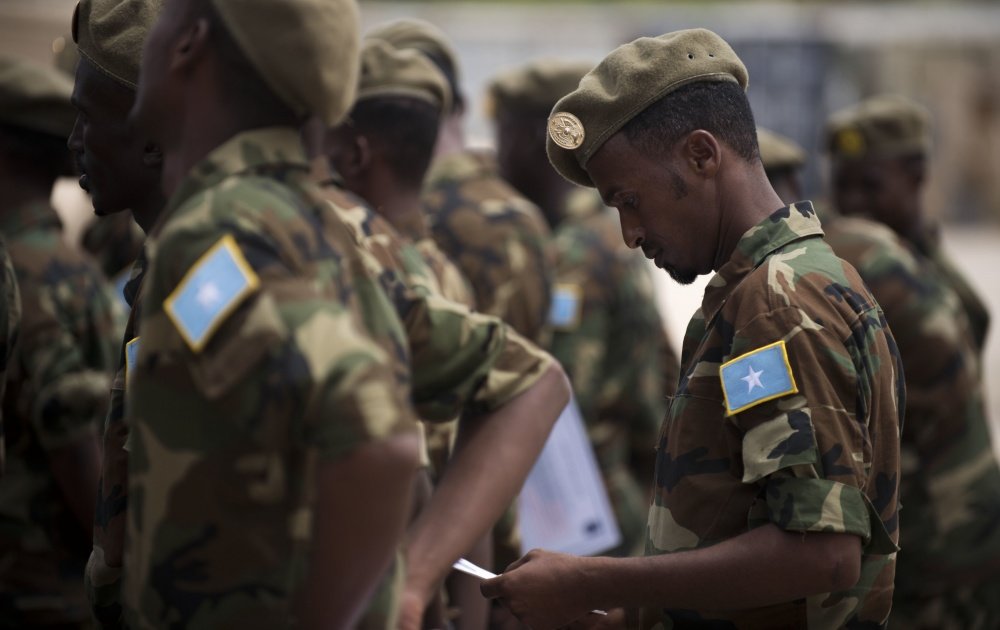 Three years before the Sept. 11, 2001, terrorist attacks, the simultaneous bombings of the American embassies in Nairobi, Kenya, and Dar es Salaam, Tanzania, demonstrated that Al Qaeda was already at war with the US.
Today, according to US officials, al-Shabab's primary objectives are to conduct attacks in East Africa as well as against US targets around the world — a posture that US officials say mirrors that of Al Qaeda in the time period prior to 2001. Al-Shabab is the "largest and most kinetically active [Al Qaeda] network in the world," US Africa Command said in a January report to Congress.
Some 25 Islamist militant groups operate across Africa, according to the US Department of Defense. Due to the widespread terrorist threat, US counterterrorism efforts continue in force across the continent. Today, the US military maintains a broad, if somewhat quiet, military presence in Africa, comprising some 6,000 Department of Defense personnel.
"This case, which involved a plot to use an aircraft to kill innocent victims, reminds us of the deadly threat that radical Islamic terrorists continue to pose to our nation," Assistant Attorney General for National Security John Demers said in Wednesday's release, announcing the indictment against Abdullah.