When there's something strange, in the neighborhood — who you gonna call? EMS! Whether it's your loved one or a bystander who is in need of medical attention, it is the job of EMS to respond and do their best to stabilize and transport the person or persons to the hospital for definite care. The calls this article pertains to involve someone who is sick and/or injured and unable to answer questions for themself.
When you call 911, EMS responds as soon as possible. First, you'll chat with the 911 dispatcher about what's happening and why you called. The dispatcher will then pass that information on to the EMS crew closest to the call location. It's your duty to be as clear and concise with this information as possible because it will inform the first responders on what equipment to bring from the ambulance and setting up a malleable plan for treatment before arriving.
When paramedics are en route, there are some additional actions you can take to assist their arrival. Turn on the front lights and any other lights in the house. If your house number is hard to see, have someone stand outside to wave down the incoming crew. Move furniture or any other items that might be a barrier to the person in need of help. If possible, have any medication lists, medication bottles, and past medical history that are relevant to the patient ready for the first responders to review.
If the dispatcher is advising you to begin CPR, please do so. Conducting compressions until EMS arrives may be critical to that person's survival. CPR circulates blood through the body and into the brain while the heart is at a standstill. Not everyone is aware that chest compressions can actually bring in oxygen through the mouth and lungs, allowing the blood to circulate and increasing the chance of recovery.
When EMS arrives, tell them when symptoms began and any other critically important information they should know up front such as whether the patient has type I or II diabetes, a bad heart, recent traumatic injury, chronic lung issues, or if they are prescribed blood thinners. This enables the first responders to get to work rapidly.
When they begin resuscitating and/or stabilizing the patient, they need as much space as possible. It's incredibly difficult to stand back and let strangers work on your loved one, but it is absolutely necessary. Breathing tubes, IVs, and wound dressings are just a few of the items that have been accidentally pulled out of or off of patients from family or friends trying to hug the person receiving medical attention.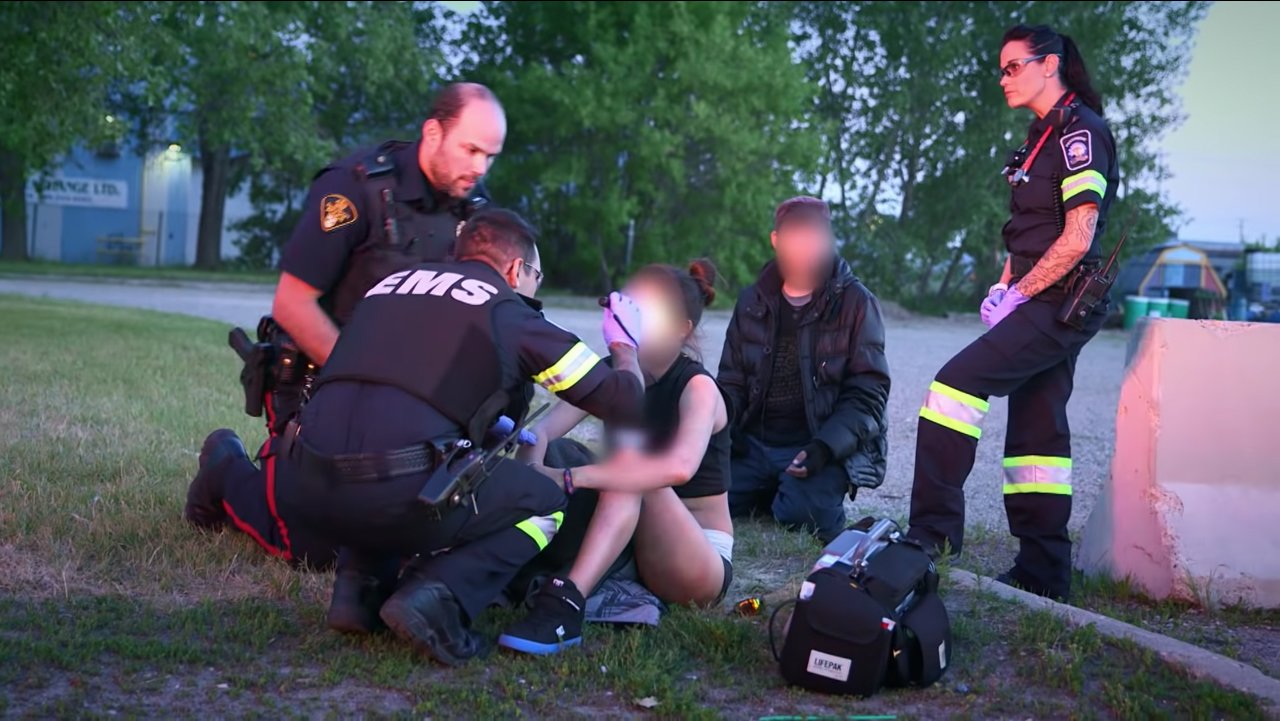 It is also important to note that if CPR is in progress, and you intervene purposefully or unknowingly, it will reset the internal pressure within the heart and vasculature. EMS will have to start from the beginning with building up that internal pressure to get the oxygen to the brain and the rest of the body.
When it's time to transport, let the first responders do what they need to do in order to get the person out of the house. They are trained in several ways to extricate a patient from most environments. Extrication can be an uncomfortable process to watch, but it's done in the best interest of the person in need of help.
Finally, after EMS leaves in the ambulance, it is imperative that you don't tailgate them in your personal vehicle. Ambulances are equipped with sirens and lights to warn traffic that they are coming through. EMS is trained to drive in emergency conditions, and the public is able to recognize emergency vehicles and yield to them. If you follow close behind, you risk an accident occurring if a passerby waits for the ambulance to move through the intersection but then pulls out behind them.
When they arrive and move the patient into the emergency department (ED), they will give a report to the receiving hospital staff. This will grant you time to park your vehicle, walk into the ED, and provide you with an update by the time you get back to your loved one's room. Dealing with a loved one who is sick or injured is never fun, and oftentimes traumatic, but knowing how to prepare for and act around an EMS crew will ensure the best chance of them doing what they do best: save lives.