Traffic on the interstate stopped.
Drivers left their cars. They put hands over their hearts. Lining the overpasses above them, hundreds of people waved American flags.
It was a school day in Missouri, but families brought their children to watch the procession bearing the body of Lance Cpl. Jared Schmitz motor a dozen miles from St. Louis International Airport to a St. Charles funeral home.
A public visitation for the fallen Marine is slated for Saturday there. It's a short drive from his hometown of Wentzville. A private funeral follows on Sunday, and then he'll be buried at Jefferson Barracks National Cemetery.
Schmitz was one of 10 killed in the Abbey Gate bombing at the Kabul airport whose remains have returned home.
The other three will follow soon.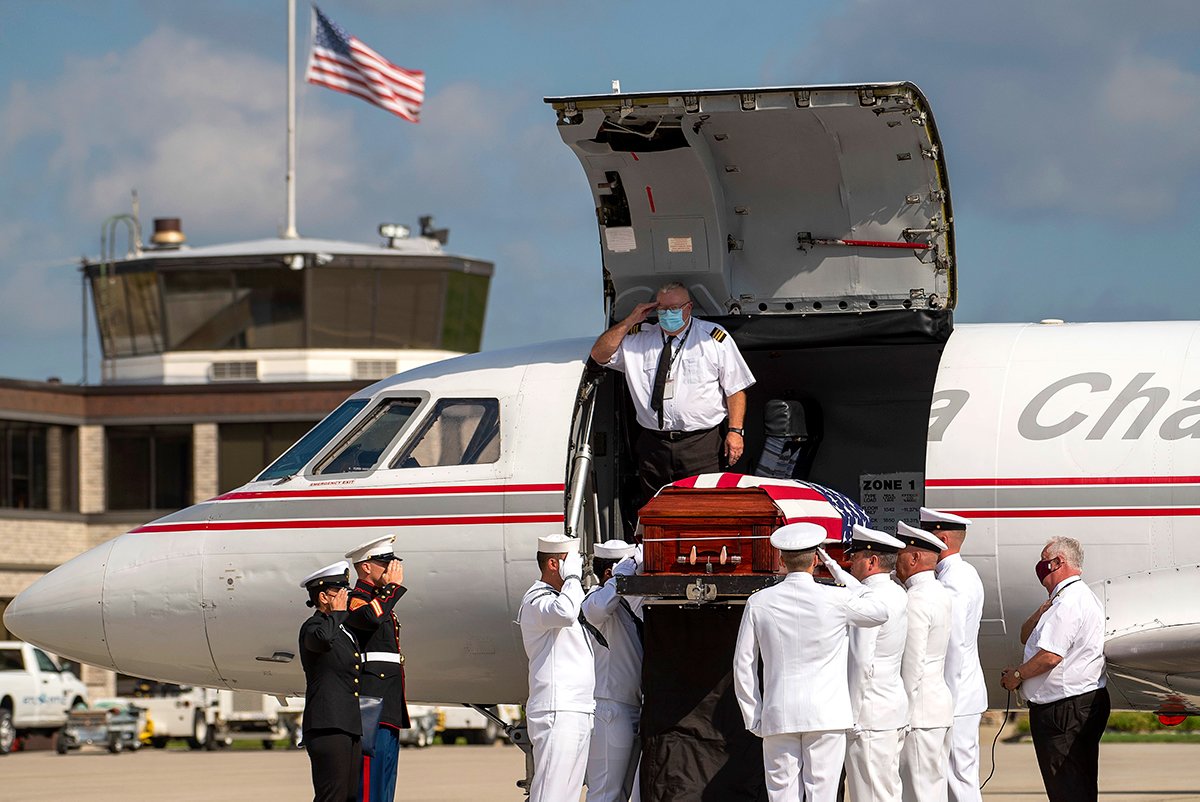 Wentzville Deputy Fire Chief Michael Scott told Coffee or Die Magazine he could remember only two crowds that came close to the size of the one that arrived to honor Schmitz.
One formed after the death of a police officer last year. The other gathered for a firefighter who died from illnesses linked to his work at ground zero in New York City after 9/11.
"That was a large event here, but truthfully, yesterday was just unbelievable," Scott said.
"All the overpasses were covered with St. Louis County ladder trucks and St. Charles County ladder trucks with flags."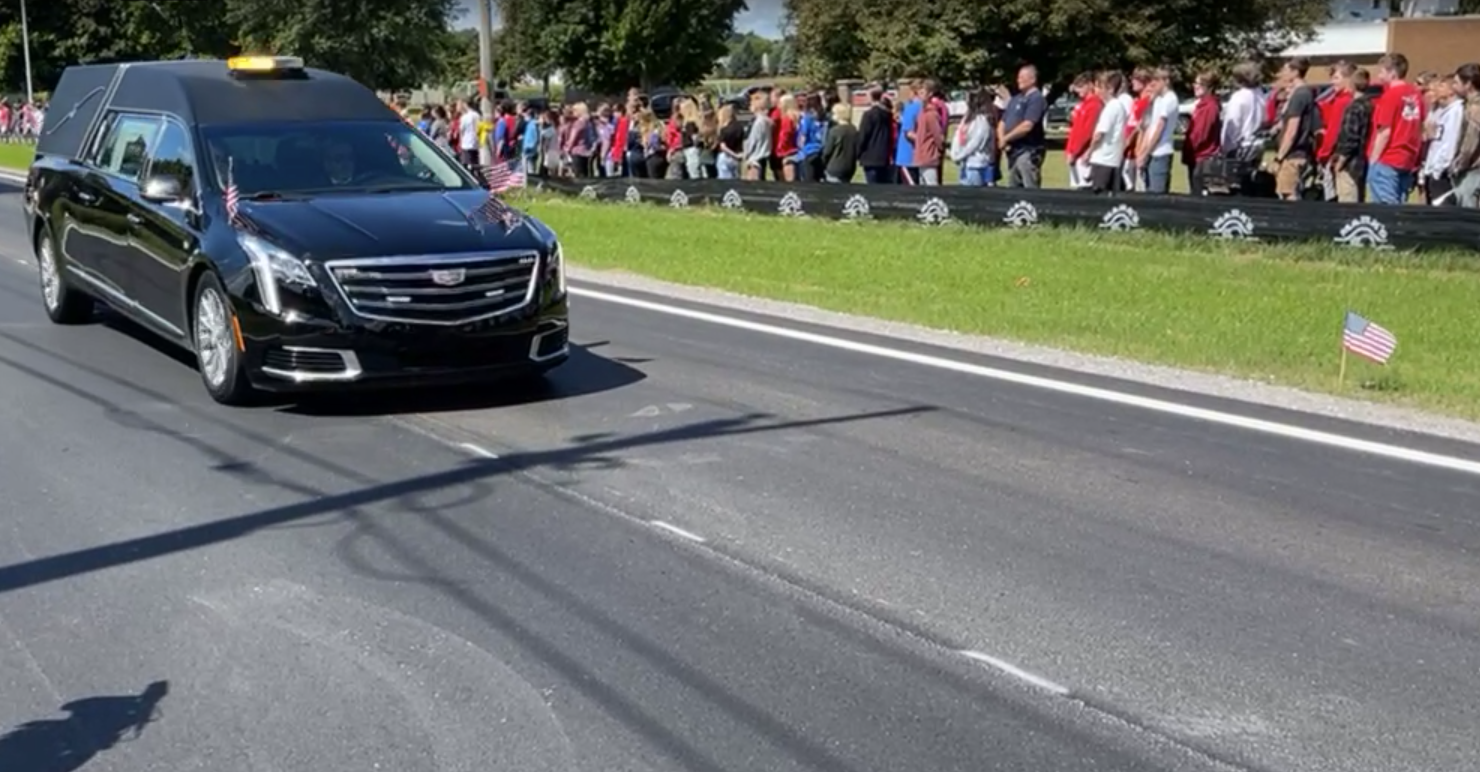 In Tennessee, the remains of Staff Sgt. Ryan Knauss arrived Thursday at Knoxville's McGhee Tyson Airport, according to WIS-10 TV.
Hundreds of East Tennesseans lined the roads traveled by the hearse bearing his body to Mynatt Funeral Home's Halls Chapel.
The Corryton man was the lone soldier killed in the Kabul blast. A public service in his honor was held Saturday at Gibbs High School.
His procession proceeded through Northern Virginia Thursday, Sept. 16, for his Sept. 21 burial in Arlington National Cemetery.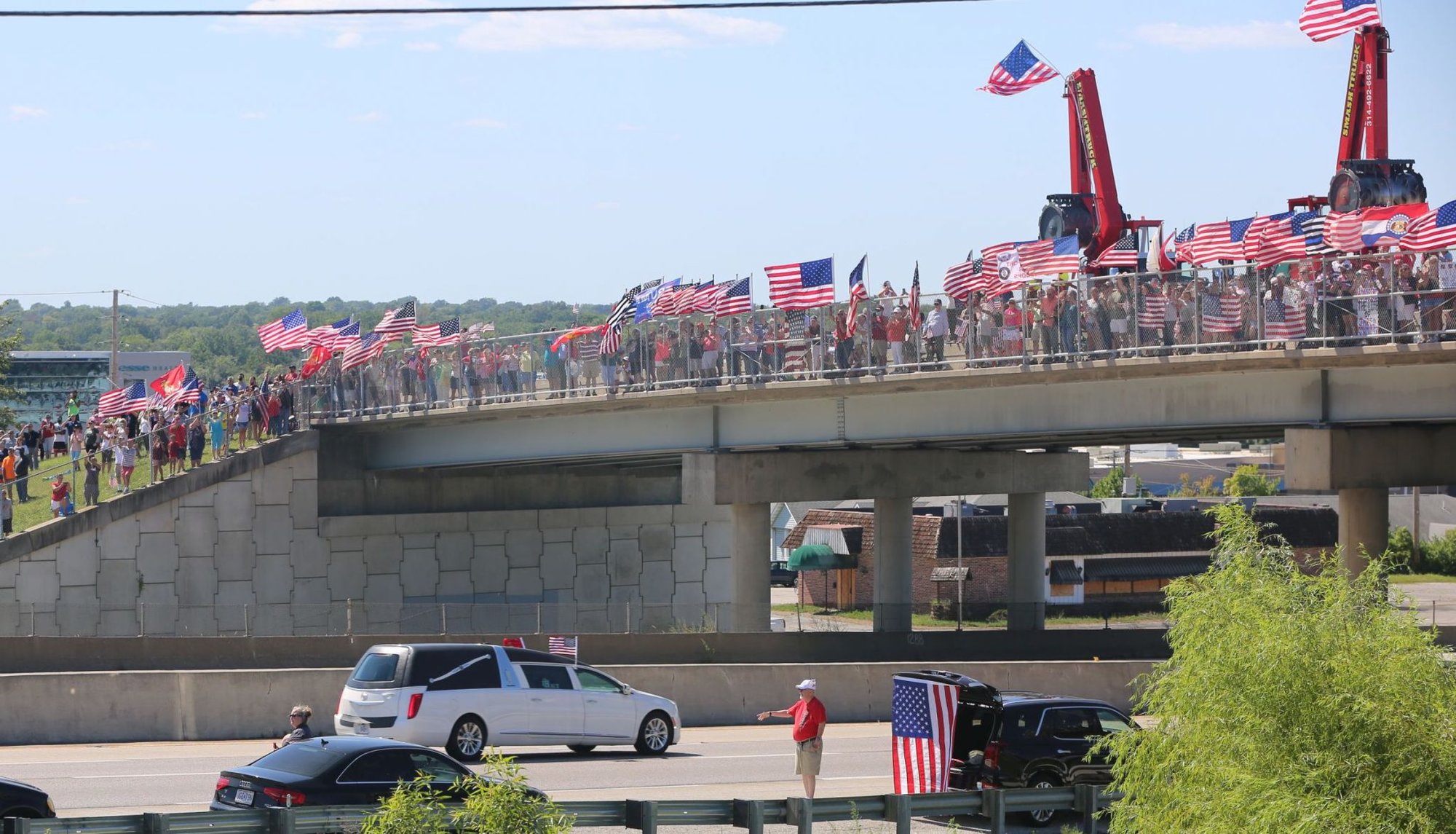 In Ohio, a procession for Max Soviak — the Navy corpsman killed at Abbey Gate — carried him from the Cleveland airport to his hometown of Berlin Heights, about 40 miles away.
Soviak began his journey through a tunnel of Buckeye State, military, and American flags held by local veterans, police, and service members.
Bagpipes serenaded the black Cadillac hearse as it passed beneath an American flag strung between the ladders of two firetrucks.
The procession drove through the center of Berlin Heights, where hundreds of residents waved flags.
It then turned on Ohio Route 113 to pass Edison High School.
Soviak graduated from there in 2017. For a quarter-mile in each direction, the school's students lined the roadway.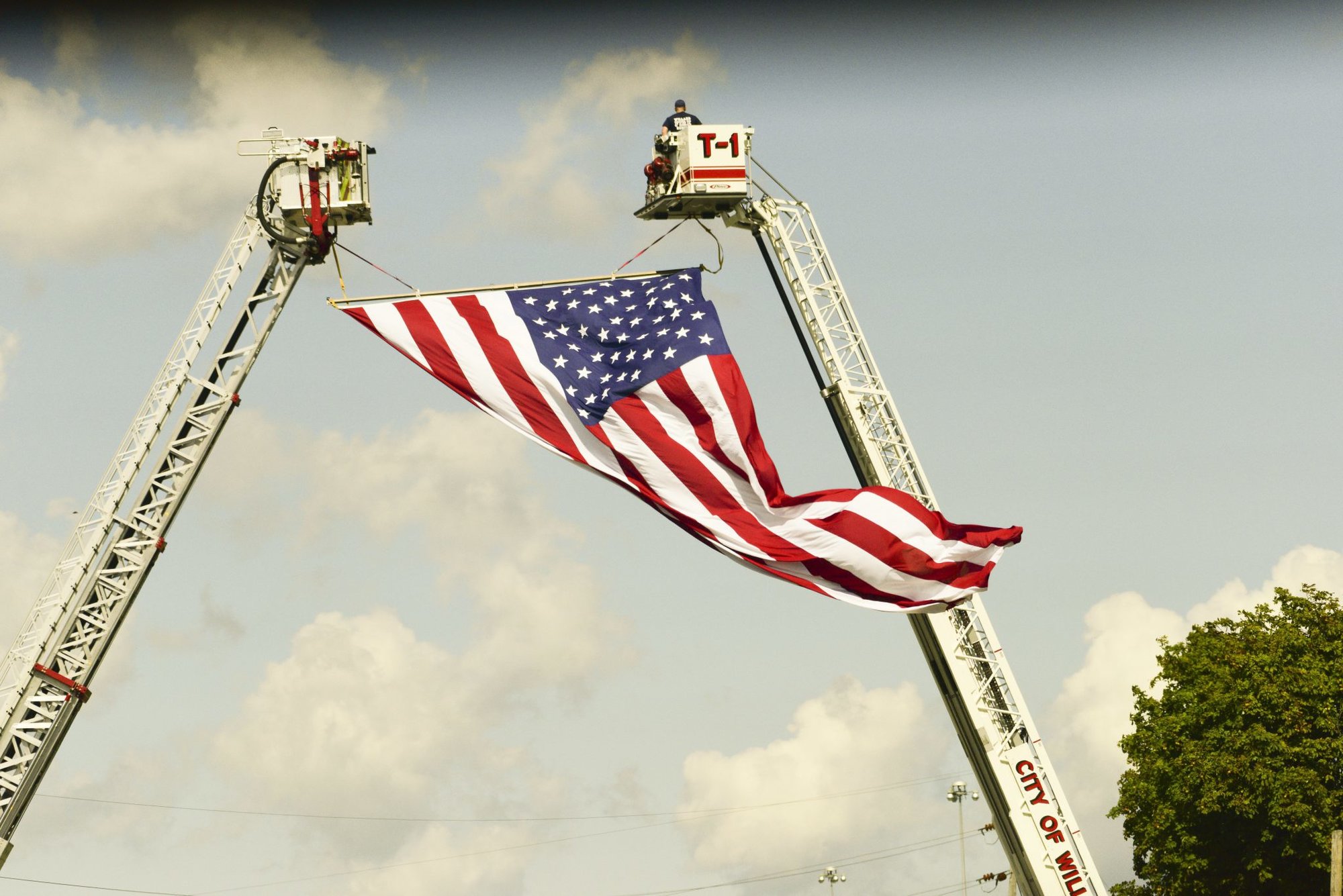 Although each of the service members died on Aug. 26, the timetables for the return of their dignified remains vary, according to Dover Air Force Base Mortuary Affairs Public Affairs Chief Christin Michaud.
Mostly that's because 80% of the families traveled to the Delaware base for the dignified transfer of the remains from military aircraft.
"You have to realize the process hasn't even started yet, because families traveled here, so they haven't been able to do any coordination for the arrangements because they've been planning to come here," said Michaud.
Returns are guided by which days families want the bodies to arrive. The armed forces also bury their fallen on different days at Arlington National Cemetery, Michaud added.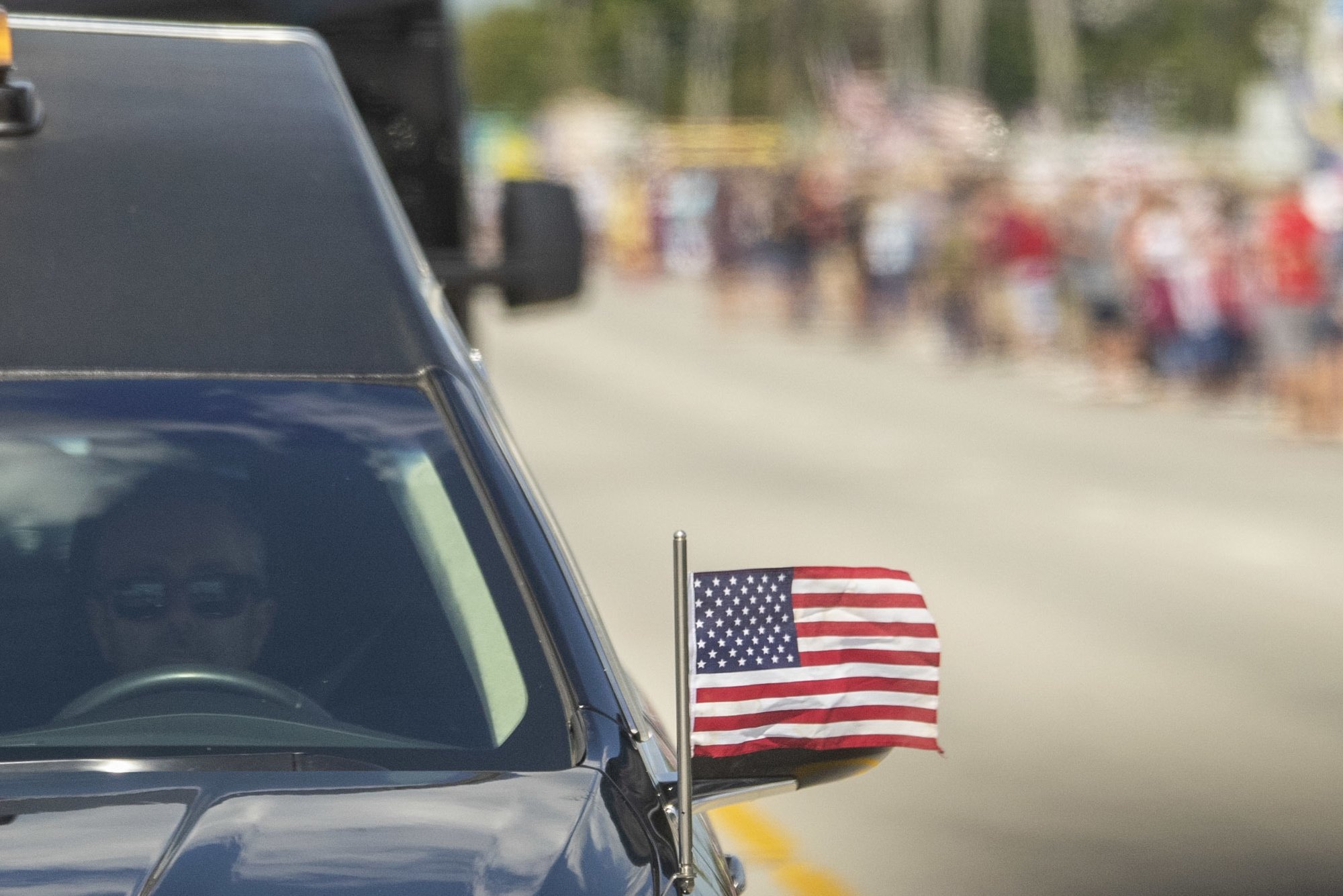 Marine Lance Cpl. David Lee Espinoza: Espinoza's family and loved ones in Texas joined Friday's procession from Laredo International Airport to Joe Jackson Funeral Home, only 3 miles away.
His body remained there until Monday's funeral mass at St. Patrick's Catholic Church, according to KGNS-TV.
The public paid their respects to the Marine at the funeral home on Sunday, Sept. 12 from 8 a.m. until midnight.
An Aug. 28 memorial vigil for Espinoza drew hundreds of citizens, said Rio Bravo Fire Chief Juan Gonzales.
"Whenever a soldier passes away, it's not a good experience, but the community came together, and it was good," Gonzales told Coffee or Die.
Laredo City Council passed a motion this week to change the name of Cielito Lindo Boulevard to Lance Corporal David Lee Espinoza Memorial Boulevard.
[ig_post url="https://twitter.com/lmtnews/status/1432012461440475139″ /]
Marine Lance Cpl. Kareem M. Nikoui: Nikoui's dignified arrival and fallen hero procession is scheduled for Sept. 17, beginning at California's Ontario International Airport.
Honoring Our Fallen — an organization that assists families of fallen service members — encourages residents to bring flags and line the procession route to Pierce Brothers Crestlawn Mortuary in Riverside.
There is a public celebration-of-life service slated for Saturday at Harvest Christian Fellowship Church in Riverside.
In the town of Norco, citizens rode horses, golf carts, and trucks during a weekend parade to honor the fallen Marine.
Kelly Newton, City of Norco community manager, told Coffee or Die there was an outpouring of support to honor Nikoui's sacrifice.
"We've had quite a few events put on by the community in terms of hikes and impromptu parades and pancake breakfasts and a few other parades that are happening," she said.
"This is a very patriotic community."
She expects a huge turnout for the funeral procession.
"Many, many people are scheduled to come and support this," Newton said.
Marine Staff Sgt. Taylor Hoover: In West Memphis, Arkansas, Mayor Marco McClendon officially marked Aug. 26 as "Staff Sergeant Hoover Day" citywide. The Marine was born in Memphis, Tennessee, and lived in West Memphis briefly before his family moved to Salt Lake City.
Anthony Pen, a fellow Marine who served with Hoover said on a GoFundMe page set up for the fallen service member that the funeral services and procession have not been made known due to a few administrative processes.
" … we want to ensure Taylor gets what he deserves and his family can be with peace," Pen said on the page.
There will be a memorial service Saturday, Sept. 18, on the football field at Hillcrest High School in Utah.
"We hope many of you who can, will stop by, pay your respects, and take a moment to reflect on his legacy and his lasting impact he's made on our communities," Pen said.
Marine Lance Cpl. Rylee McCollum: McCollum made his dignified arrival in Jackson Hole, Wyoming, on Friday, Sept. 10.
Escorted by the Sweetwater County Sheriff's Office cruisers, the procession traveled south from Airport Road to Highway 89 and on to Cache Street and Broadway Avenue. It turned west to Scott Lane and ended at the Valley Mortuary Funeral Home on Alpine Lane.
A large crowd waving American flags gathered near Jackson Drug Co., some on horseback, to pay their respects to the fallen Marine.
Marine Cpl. Daegan William-Tyeler Page: Family of the fallen 23-year-old Marine said he returned home to Omaha, Nebraska, on Friday, Sept. 10. The family told the Des Moines Register a visitation would be held Thursday, Sept. 15, at St. Paul Lutheran Church. The following day would be the funeral and the burial at the Omaha National Cemetery.
[ig_post url="https://twitter.com/issabasco/status/1436407150256037892?ref_src=twsrc%5Etfw%7Ctwcamp%5Etweetembed%7Ctwterm%5E1436407150256037892%7Ctwgr%5E%7Ctwcon%5Es1_&ref_url=https%3A%2F%2Fwww.3newsnow.com%2Fnews%2Flocal-news%2Flive-the-remains-of-cpl-daegan-page-arrive-at-eppley-airfield-omaha-honors-fallen-marine" /]
Marine Cpl. Dylan Merola: In the immediate wake of his death, the fallen Rancho Cucamonga, California, native was honored with a vigil organized by the city and Los Osos High School.
The date of his dignified arrival to Rancho Cucamonga will be Tuesday, Sept. 21 from the Ontario airport. His funeral service will be Sunday, Sept. 26, and he will be buried at Forest Lawn Memorial Park in Covina.
[ig_post url="https://twitter.com/Cyamanaka7/status/1434400066400251906″ /]
Marine Cpl. Hunter Lopez: The Riverside County Sheriff's Department announced on Friday that the remains of Cpl. Lopez will be flown to California for a Sept. 18 funeral.
An evening procession is slated to wind from Cathedral City past the Palm Desert Sheriff's Station along Gerald Ford Drive, where citizens are encouraged to gather to show their support.
Lopez's parents are career employees at the department and the corporal planned on entering law enforcement when his Marine Corps career ended.
The procession Thursday, Sept. 16, through Friday, Sept. 17, will end at St. Francis of Assisi Church in La Quinta for a public viewing.
Marine Sgt. Nicole Gee: One of the two female service members to lose their lives Aug. 26 at Abbey Gate, Gee was honored with an Aug. 31 vigil in her hometown of Roseville, California.
Sacramento's KCRA 3 reports Gee will make her dignified arrival Saturday, Sept. 18 from Sacramento International Airport to Mount Vernon Memorial Park and Mortuary. She will be honored with a public memorial at Bayside Church in Roseville.
"For those showing support, please gather along the South of Greenback in the Sunrise Mall lot and clear the roadways," the Citrus Heights Police Department shared on Twitter. "Her sacrifice will not be forgotten."
Marine Sgt. Johanny Rosario: A Massachusetts native, Rosario returned Saturday, Sept. 11, to her hometown of Lawrence, Massachusetts.
A procession was held at noon, according to Telemundo Nueva Inglaterra.
[ig_post url="https://twitter.com/lawrencepolice/status/1436788812789731330″ /]
The town joined for a public wake at Veterans Memorial Stadium, part of Lawrence High School, where Rosario went to school, before Rosario reached her final resting place at Bellevue Cemetery.
Marine Cpl. Humberto Sanchez: The fallen Marine from Logansport, Indiana, made his dignified arrival at Grissom Air Reserve Base on Sunday, Sept. 12. The procession ended at Gundrum Funeral Home and Crematory, which shared the route on Facebook.
The Indianapolis Star reported that a public visitation was held Monday. A public funeral service was held Tuesday.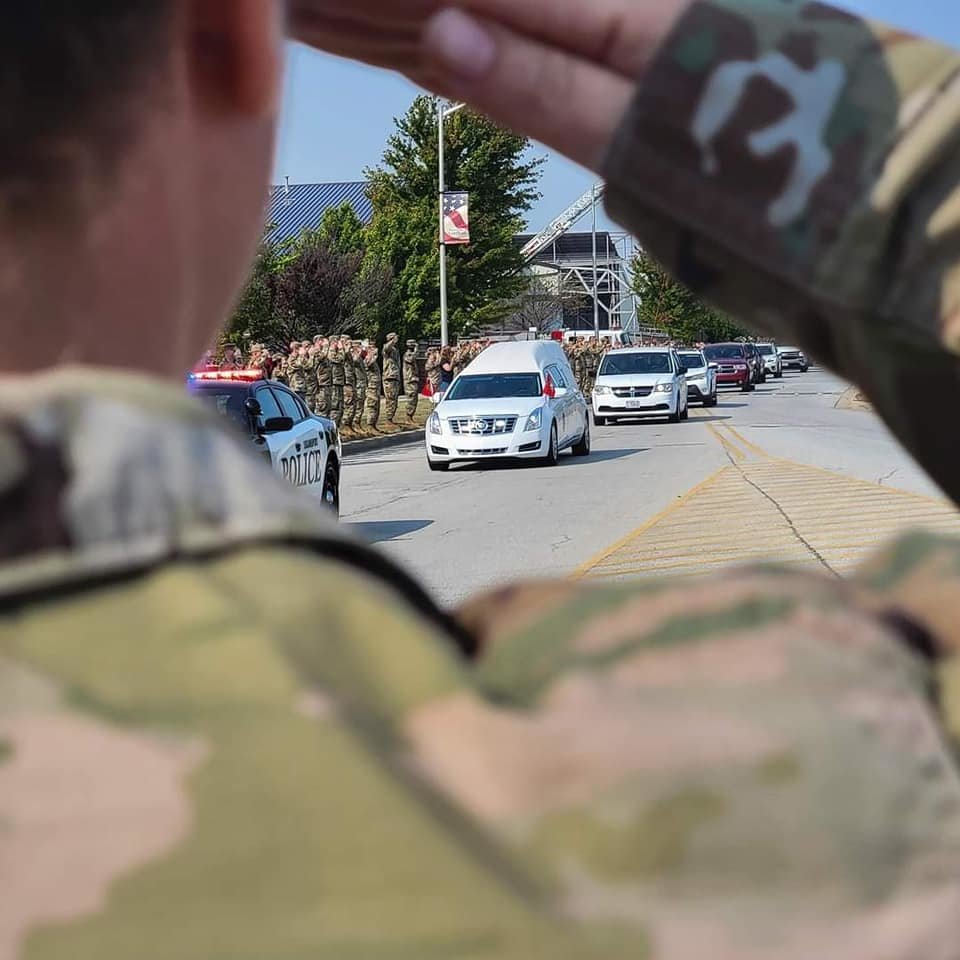 The procession was live-streamed at gundrumcares.com.
The 13 American service members killed in the Aug. 26 bombing were:
Lance Cpl. David Lee Espinoza, USMC | Laredo, TX

Sgt. Nicole Gee, USMC | Roseville, CA

Staff Sgt. Taylor Hoover, USMC | Salt Lake City, UT

Staff Sgt. Ryan Knauss, US Army | Knoxville, TN

Cpl. Hunter Lopez, USMC | Indio, CA

Lance Cpl. Rylee McCollum, USMC | Bondurant, WY

Cpl. Dylan Merola, USMC | Rancho Cucamonga, CA

Lance Cpl. Kareem Nikoui, USMC | Norco, CA

Cpl. Daegan William-Tyeler Page, USMC | Omaha, NE

Sgt. Johanny Rosario, USMC | Lawrence, MA

Cpl. Humberto Sanchez, USMC | Logansport, IN

Lance Cpl. Jared Schmitz, USMC | Wentzville, MO

Navy Corpsman Maxton Soviak, US Navy | Berlin Heights, OH
Read Next: The Kabul Airlift Flew 124,334 People in 778 Flights as the War's Final Act