Working closely with officials in the United Arab Emirates and Jordan, US agents this week stopped an accused firebug fugitive from fleeing to the Middle East after a blaze killed a Philadelphia firefighter.
Armed with an arrest warrant, members of the US Marshals' Fugitive Task Force in Philadelphia nabbed Al-Ashraf Basem Khalil, 28, around 2:30 p.m. on Friday, June 24, at John F. Kennedy International Airport in Queens, New York.
The collar came six days after first responders pulled Philadelphia Fire Department Lt. Sean Williamson's dead body from Khalil's burned building in the city's Fairhill neighborhood, and two days after the arson suspect boarded an airliner with tickets to Dubai and Jordan.
Supervisory Deputy US Marshal Rob Clark in Philadelphia told Coffee or Die Magazine he's "never seen the wheels of international justice turn so fast" to find and return a fugitive to justice.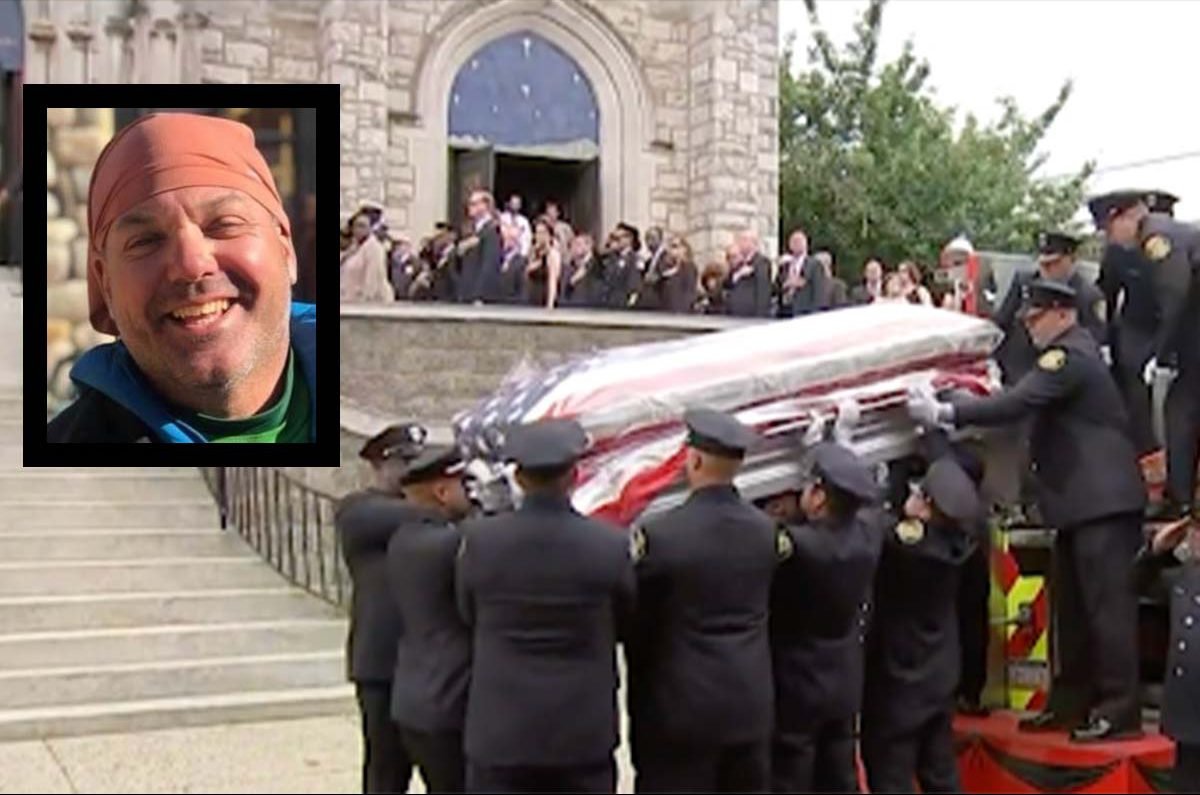 The international hunt for Khalil lasted more than 30 hours and involved Clark's US Marshals, Interpol, the US Department of Justice's Office of International Affairs, the US State Department, US Homeland Security Investigations, the FBI, and high-ranking officials in Jordan and the United Arab Emirates.
Khalil holds passports for both the US and the Palestinian Authority, which abuts Jordan. The Hashemite kingdom also is home to more than 2 million Palestinians who have registered there as refugees. Before he hopped aboard a jetliner, Khalil told federal arson investigators that he had no interest in visiting the Middle East, according to his criminal complaint unsealed Thursday in Philadelphia.
"First, he tried to get into Amman, Jordan," Clark said. "They said, 'Nope. We're denying you.' They have the right to refuse anyone into the country. They refused him into the country. They kicked him back to UAE."
But US officials had been talking to their counterparts in Dubai while Khalil was in flight. UAE officials barred Khalil's entry. That forced him to return to New York, where Clark's agents were awaiting his arrival.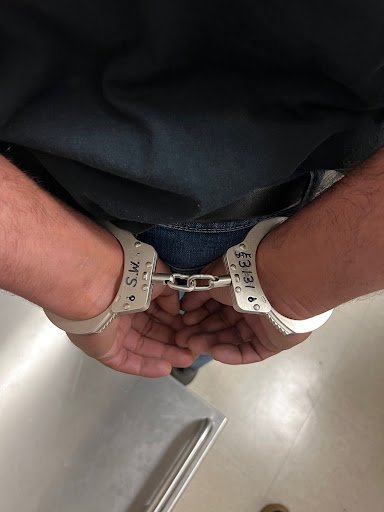 Shortly after his arrest, Khalil was arraigned in Brooklyn and charged with malicious damage by means of fire of a building used in interstate commerce resulting in death; aiding and abetting and willfully causing the same; and making materially false or fraudulent statements.
He's slated to be returned to Philadelphia to stand trial. If convicted, he could receive the death penalty.
"What elevated it was that the federal charges were in relation to the death of a Philadelphia firefighter," Clark said. "Because the charges were so serious, and that a public servant had lost their life here in the city of Philadelphia, this was of the utmost importance for us to have Khalil returned immediately. We feared that, if he would have entered into Jordan, the chances of getting him back would have dramatically decreased."
US Attorney Jacqueline C. Romero announced Khalil's charges on Thursday, a day after funeral services were held for Williamson, 51.
"Whenever there is a fire in our city, the brave men and women of the Philadelphia Fire Department put their lives on the line to protect us. Intentionally causing a fire and deliberately putting firefighters and innocent victims in harm's way is truly unconscionable," Romero told reporters at a news conference. "We are grateful to all of the investigators on this case who moved rapidly to determine the origins of the fire, identify a suspect, and return him to US soil so he can answer these charges before the court. And while we mourn the loss of Lt. Williamson, we are grateful for his life and his service to our city, and hope that, by seeking justice in this case, we honor his memory."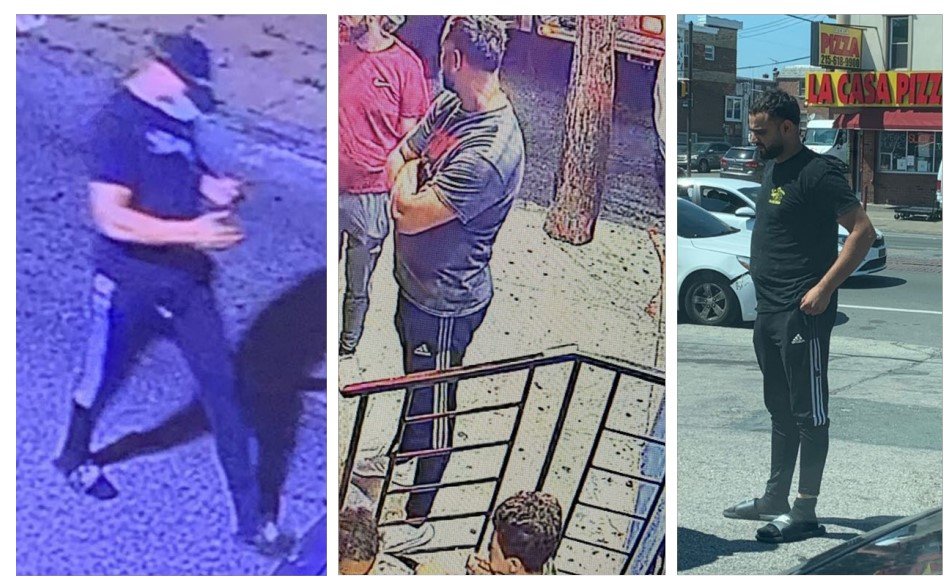 Early on June 18, Ladder 18's Williamson led a team of three fellow firefighters and a city building inspector into the torched three-story structure to perform an "overhaul" on its walls, ceilings, and voids to ensure the blaze had been fully extinguished.
The fire-damaged building imploded, killing Williamson. First responders pulled the four survivors from the rubble and rushed them to a nearby hospital.
Prosecutors believe the fire originated along the north side of the kitchen inside the ground floor's Star Pizza. Bureau of Alcohol, Tobacco, Firearms and Explosives agents said surveillance footage showed Khalil entering the basement doors of his West Indiana Avenue building with another man and then leaving about 20 minutes later, shortly before cameras captured smoke and flames rolling from the structure.
But Khalil told investigators he wasn't anywhere near his building that night. His alibi had him driving home from a pizzeria he owns, La Casa Pizza, shortly before the blaze broke out.
La Casa Pizza is roughly 2 miles northeast of Star Pizza.
Khalil claimed he was sitting on a couch in his home when a tenant rang to tell him his building was on fire. He told the ATF he'd then driven to his Indiana Avenue property and watched his building collapse.
Investigators said he lied.
According to criminal records uncovered by Coffee or Die, Khalil's rap sheet dates to 2018 and includes multiple arrests for carrying a concealed firearm without a license and traffic violations.
"We respond to more than 3,500 structure fires annually, and the majority are unintentional. However, intentional fires are still a problem: last year, more than 650 incendiary incidents were investigated by our Fire Marshal's Office in close partnership with the Philadelphia Police Department and ATF," Philadelphia Fire Commissioner Adam K. Thiel said in a prepared statement released in the wake of Khalil's capture. "This incident demonstrates the tragic consequences of arson. Our thoughts remain with Lt. Williamson's family, friends and PFD colleagues as this case moves forward and justice is served."
Read Next: