New York Police Department Commissioner Dermot Shea announced Sunday that three officers stopped a shooting outside the St. John the Divine Cathedral in Manhattan.
"Today, NYPD cops ran into the line of fire to save the lives of innocent people. They'll say they were 'just doing their job,'" tweeted NYPD Chief Terence Monahan. "But it's their courageous hearts that compelled them to risk it all on behalf of everyone at St. John the Divine Cathedral. True heroes!"
A caroling event began outside of the cathedral at approximately 3 p.m. Sunday. Shots rang out around 3:45 p.m., during a pause in the group's caroling, Shea said during the press conference.
NYPD had pre-positioned a detective from the 26 Precinct along with another officer for the event, and they "almost immediately" returned fire. An NYPD sergeant was in the nearby St. Luke's Hospital for a detail when the shots were fired; he responded and helped the two officers already on scene.
During the gunfight, the shooter fired multiple shots and officers fired at least 15, according to preliminary information gathered by the NYPD. A video was captured seconds before the suspect was shot and killed. The shooter was struck once in the head during the exchange of gunfire.
The suspect was pronounced dead after being transported to St. Luke's Hospital. Shea said officers seized the shooter's two firearms, both semi-automatic pistols, and a bag that was filled with a can of gasoline, rope, wire, multiple knives, duct tape, and a Bible. Shea said the contents of the bag showed obvious "ill intentions."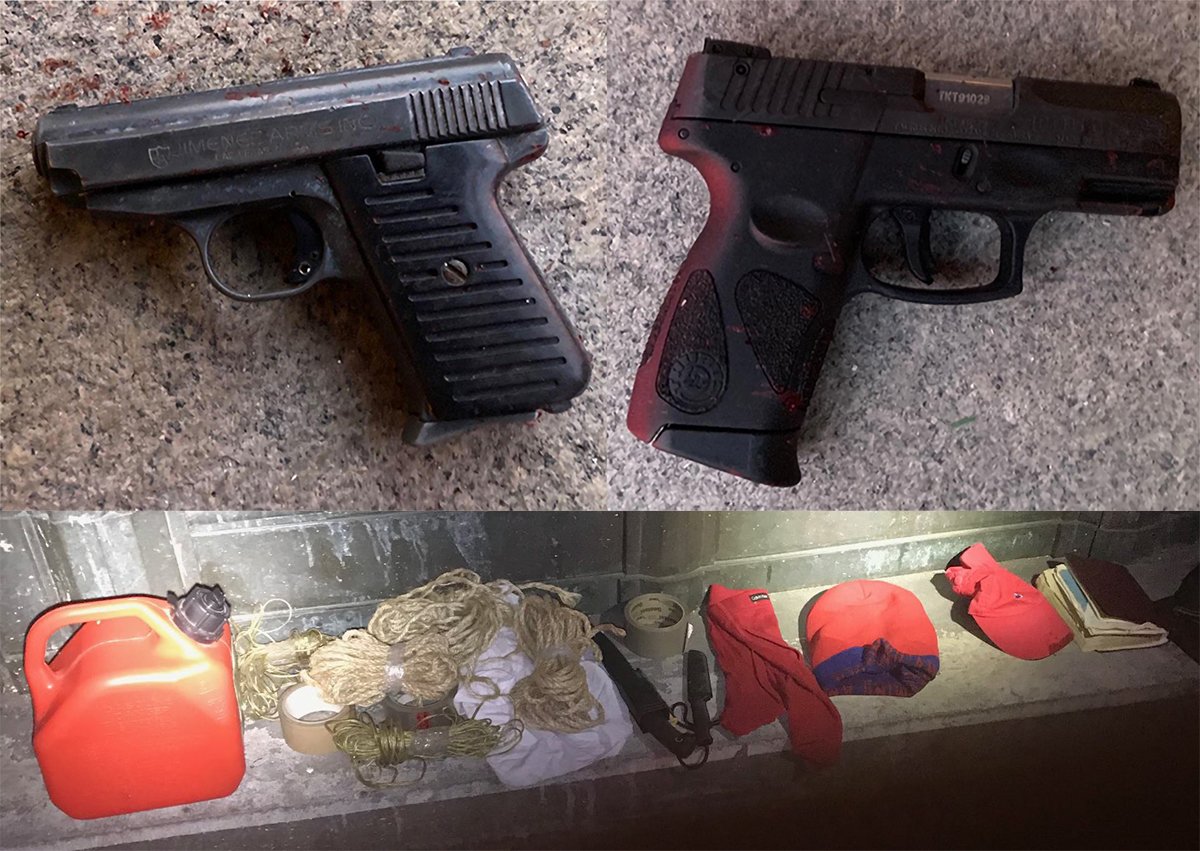 "I can tell you from the preliminary body camera […] that we've watched, you see three officers acting heroically — sergeant, detective, and police officer — engaging an armed perpetrator, putting themselves in harm's way, to pull people that are literally hiding behind these poles behind me, caught in the crossfire. So it is by the grace of God today that we don't have anyone struck," Shea said of the actions of the NYPD officers.
According to New York Police Department's CompStat, there have been 1,433 shooting incidents this year since Jan. 1, compared to 735 shooting incidents in 2019. In 2020 so far, the shooting incidents have resulted in 1,756 victims; 2019 concluded with 877 shooting victims. This is an approximate 95% increase in shooting incidents and 100% increase in shooting victims over the previous year.