Adam Driver — best known for his role as Kylo Ren in the recent Star Wars sequel trilogy — has become a standout name in movies, television, and theater. He's been nominated for two Academy Awards, one Tony Award, and multiple Screen Actors Guild and Primetime Emmy Awards, and it's clear Driver is among the most versatile and talented actors working today. But before he ever wielded a lightsaber, Driver wielded an 81 mm mortar.
Like many GWOT-era veterans, the 9/11 terrorist attacks drove Driver to pursue military service. He enlisted in the Marine Corps in 2002 and went on to serve as a mortarman with 1st Battalion, 1st Marine Regiment. In a 2016 TED Talk, Driver discussed what he loved most about the Corps.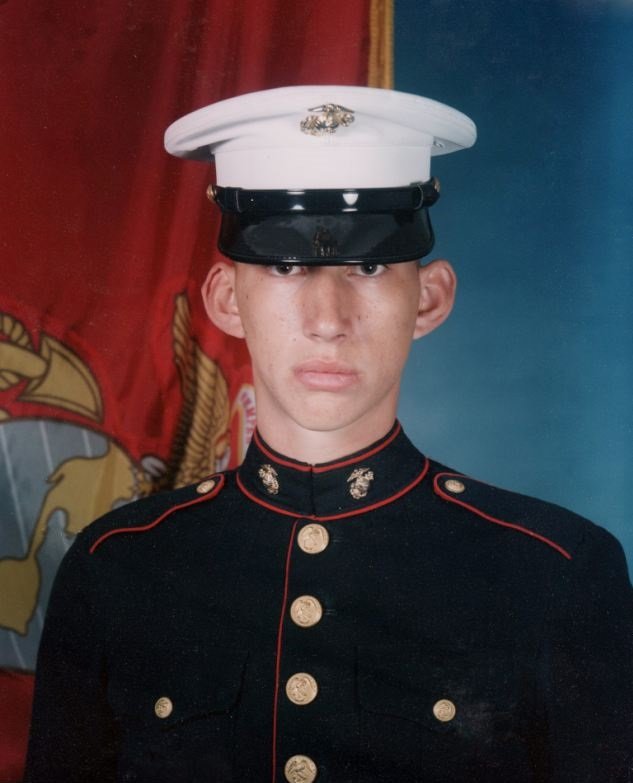 "Firing weapons was cool. Driving and detonating expensive things was great. But I found I loved the Marine Corps the most for the thing I was looking for the least when I joined, which was the people," he said. "These weird dudes — a motley crew of characters from a cross section of the United States — that on the surface I had nothing in common with. And over time, all the political and personal bravado that led me to the military dissolved, and for me, the Marine Corps became synonymous with my friends."
Before his unit deployed to Iraq, Driver suffered a severe injury to his sternum in a mountain-biking accident. Despite rigorous attempts at rehabilitation, he was unable to return to full duty and was medically discharged in 2004.
Though Driver's military career was cut short, it instilled in him an immense appreciation for service and camaraderie. At first, Driver was embarrassed about being injured in an accident not related to his military service, but his time in the Marines left him with an awareness of his own mortality that he put to use. He didn't waste any time in pursuing his passions and attended the prestigious Juilliard School in New York.
In little more than a decade of acting, Driver has landed a wide range of roles, from the unusual Adam Sackler in HBO's Girls to Detective Flip Zimmerman in Spike Lee's BlacKkKlansman. But Driver's most impactful role may be off screen.
Driver recognized the similarities between being part of a film's cast and being part of a mortar section and saw an opportunity to combine military and civilian communities. He formed a goal to "bring entertainment to a group of people that, considering their occupation, could handle something a bit more thought-provoking than the typical mandatory-fun events that I remember being 'voluntold' to go to in the military."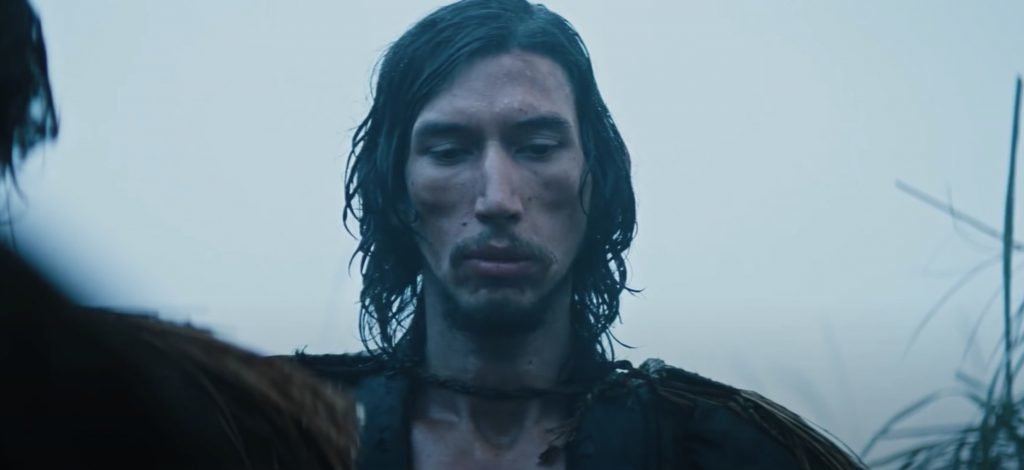 The idea was the initial seed of Arts in the Armed Forces (AITAF). In 2006, Driver and fellow actor Joanne Tucker founded the nonprofit, whose mission is to "use the powerful shared experience of the arts to start conversations between military and civilian, service member and family member, the world of the arts, and the world of practical action."
The organization hosts programs at military installations around the world to connect artists with service members through performance and conversation. Members of AITAF also participate in unit training exercises while on base to gain more realistic exposure to military life. One notable stop — captured in the video below — was to the remote Marine Corps Mountain Warfare Training Center, where the actors performed for service members and their families and spent some time rappelling down a cliff face. The focus of the organization is driven by a core set of values blended from Driver's military experience and respect for the arts: accessibility, dialogue, entertainment, integrity, professionalism, and respect.
AITAF's artist group is composed of more than 200 actors, writers, and directors, including some of Hollywood's most notable names. Those within the ranks include Oscar winners Tom Hanks, Jake Gyllenhaal, and Frances McDormand and heavy hitters such as Judd Apatow, Keegan-Michael Key, and Seth Meyers. In response to COVID-19 social-distancing restrictions, AITAF began sponsoring virtual events connecting artists, veterans, active-duty troops, and their families around the world to engage in discussion over movies such as I Love You, Man, Malcolm X, and Pelle the Conqueror. All events are available to stream free for active-duty service members, veterans, retirees, and military support staff.
As veterans continue to struggle to assimilate after they leave the military, programs and organizations like AITAF help reiterate that skills learned in uniform can translate into civilian life. And as Adam Driver demonstrates, the strong sense of service and teamwork that comes with military service can continue in civilian life, even in the least obvious occupations.
"I'm always reminded that acting is many things," Driver said in his TED Talk. "It's a craft. It's a political act. It's a business. It's whatever adjective is most applicable to you. But it's also a service. I didn't get to finish mine, so whenever I get to be of service to this ultimate service industry — the military — for me, again, there's not many things better than that."
Read Next: 6 Must-Read Books From Recon Marine Turned CEO Tom Davin