We have been brewing with the original AeroPress coffee maker for quite some time now with great success. By making small adjustments to variables such as coffee weight, grind size, and brew time, it's easy to master the art of this immersion brewer.
The AeroPress Go is designed to provide all of the original AeroPress' brewing capabilities through a smaller, more portable design.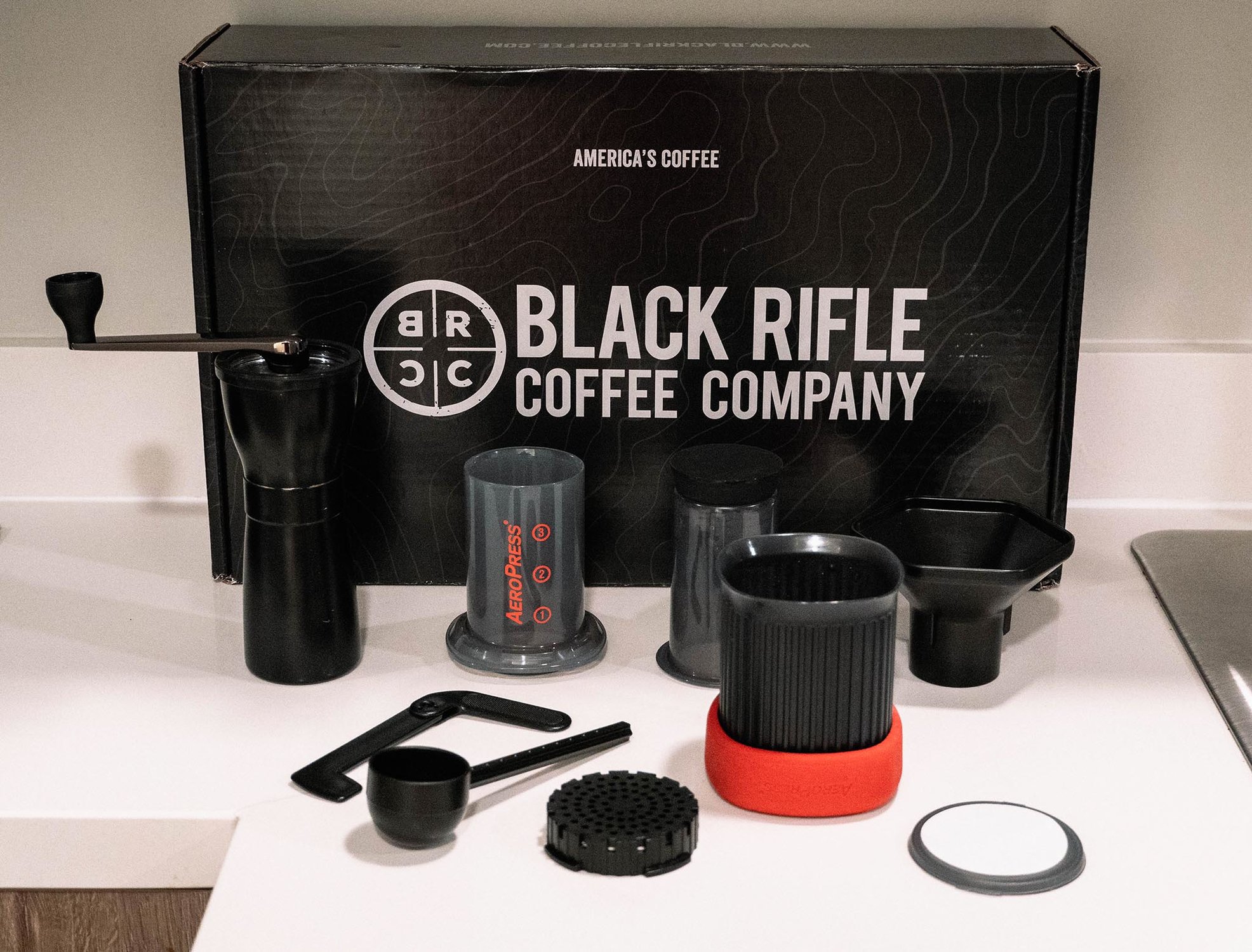 Like the original AeroPress, the AeroPress Go can brew a wide range of specialty drinks, including Americano, espresso, and cold-brew-style coffee.
Because of its smaller size, the AeroPress Go is perfect for outdoor activities. But we wanted to find out how convenient this brewing system would be on, say, a two- or three-day work trip.
The AeroPress Go includes its own travel cup, dripper, small coffee scoop, silicone lid, and foldable stirrer, as well as a compact container for coffee filters. The entire system fits inside the mug.
With the device's brewing capacity a mere 8 ounces, however, we were a bit skeptical. Why would anyone not just choose to take the larger 10-ounce AeroPress on a business trip or outing? But we discovered that the larger size really didn't matter in brewing a consistent cup of coffee. And by simply swapping out a few items from the two devices, our AeroPress Go became a serious travel contender.
Over the course of two days, we practiced brewing consistent cups of coffee with our AeroPress Go, our trusty hand grinder, electric burr coffee grinder, digital coffee scale, and electric gooseneck kettle.
We selected three whole bean coffees from Trade to use.
The first bag was from Red Bay Coffee in Oakland, California. "Motherland" is a washed Bourbon from the Rutana province, Burundi. The roast is sweet and floral.
Our next coffee was from Drink Coffee Do Stuff in Lake Tahoe, California. "Guatemala Huehuetenango" is a washed Caturra roast from the San Pedro Necta region of Guatemala. The single-origin coffee captures the season's spirit with vibrant flavor notes of pecan, praline, clementine, and red delicious apples.
The final coffee was another Guatemalan roasted by Cafe Vita in Seattle, Washington: the "Guatemala Finca Nuevo Vinas." The light-medium roast has memorable flavors of apple, grape, and raw honey.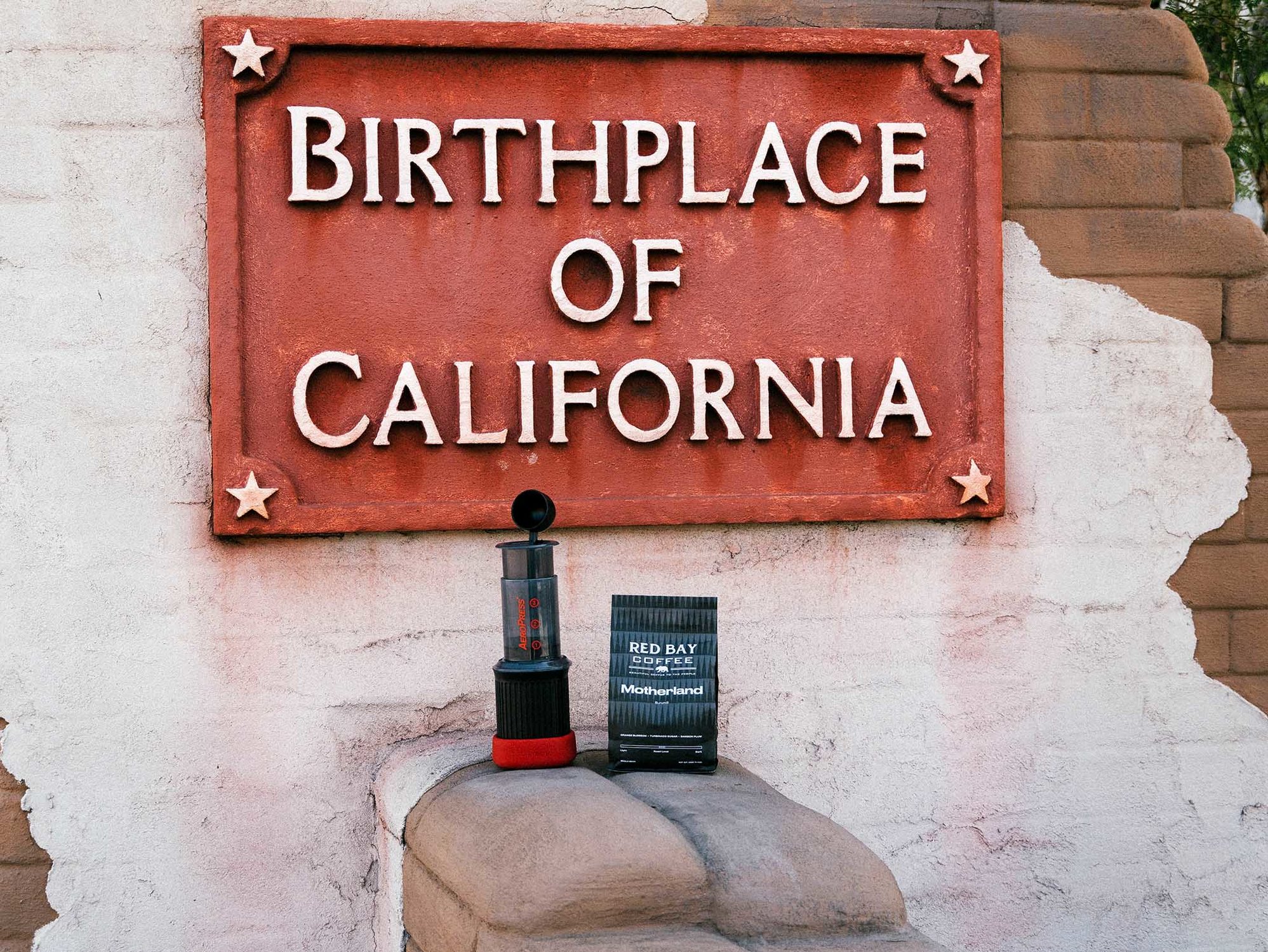 Our AeroPress Go Recipe


Bring roughly 350 grams of water to just below a boil — about 207 degrees Fahrenheit.


Weigh out 30 grams of freshly roasted coffee beans and grind them on a medium-to-coarse 7/10 setting.


Assemble your AeroPress inverted, with the narrower piece on the table and the larger piece attached to the plunger, and open all the way.


Preheat your AeroPress with a bit of hot water, then empty it.


Put a paper filter in your filter cap and pour some hot water through it.


Pour your 30 grams of ground coffee into the device.


Pour 100 grams of water into the 30 grams of coffee over 10 seconds.


Stir firmly 20 times over 10 seconds.


Screw the filter cap with the rinsed filter onto the AeroPress and gently press out the excess air.


At 40 seconds, flip the AeroPress onto the supplied drinking mug and press out all the coffee. You should end up with roughly 60 grams of extracted coffee.


Add 120 grams of water to the extracted coffee.


Cool the brew down by stirring with the supplied stirrer, and enjoy.


After testing a few different brewing recipes and coffee-to-water ratios, we settled on using 2019 World AeroPress champion Wendelien van Bunnik's winning recipe, with a few adjustments. Her inverted method produced consistently excellent cups of coffee with the AeroPress Go.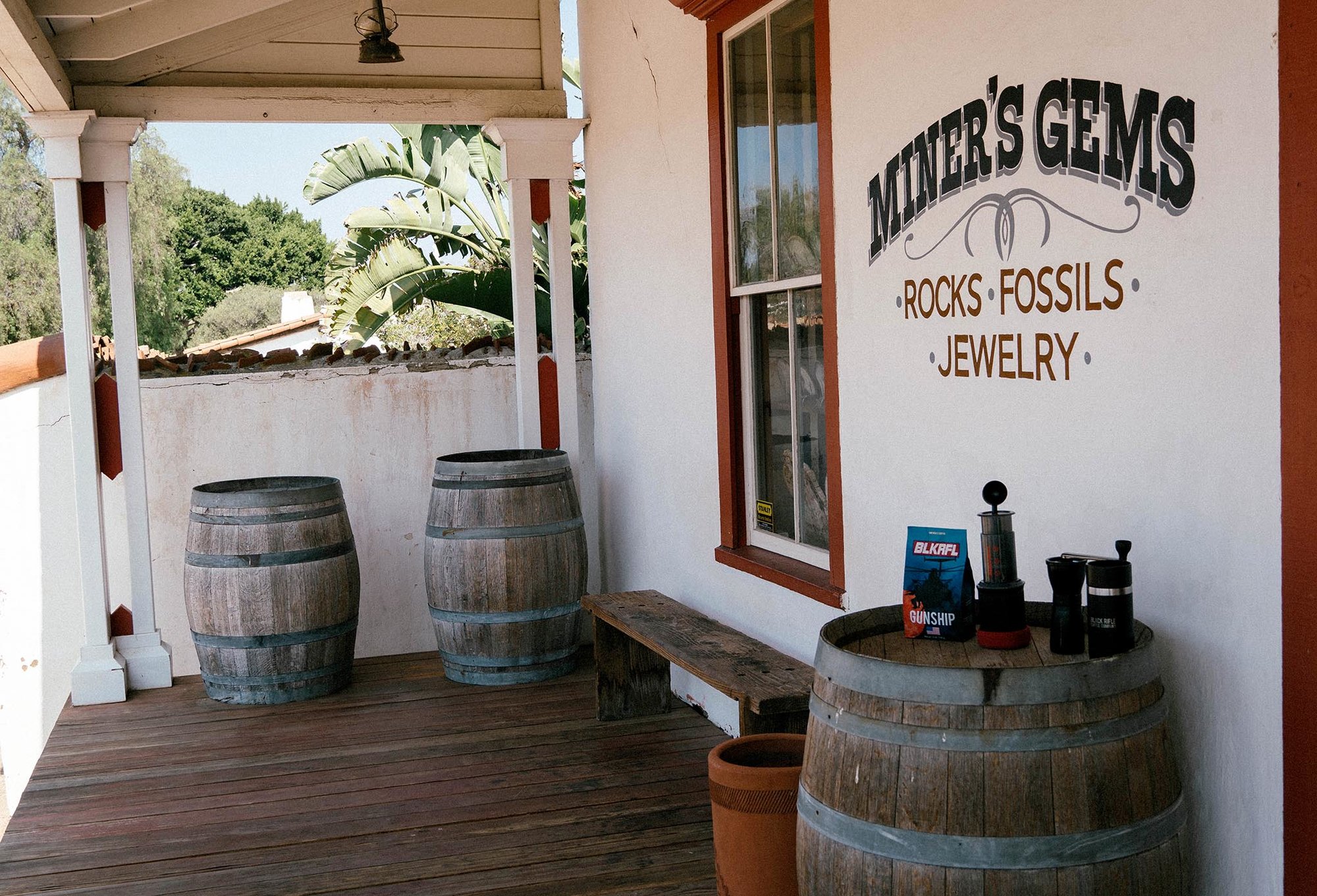 Once we created consistent cups with this brewing method, we could ditch the scale and use our handheld grinder. The AeroPress Go's smaller size made it easier to estimate the amount of water being added.
We swapped out a few items for this test.
We replaced the supplied AeroPress stock paper filters with higher quality filters. We also swapped the small coffee scoop that comes standard with the AeroPress Go for the one supplied with the original AeroPress for easier measuring. (We found that two scoops of beans with the AeroPress scooper equaled roughly 30 grams of coffee.)
We also found that using the funnel from the original AeroPress was convenient to keep our workspace clean when pouring the ground coffee into the device. While many of us travel with our favorite cups or tumblers on trips, we used the included mug for the test period and had no issues with its design.
The AeroPress Go brews smooth, rich coffee without the bitterness and high acidity you may expect from a brewing device like the French press. Its compact, lightweight design makes it a wise choice for your mobile coffee arsenal.
Read Next: