Painting a rosy picture of ongoing efforts to airlift tens of thousands of refugees from Taliban-controlled Afghanistan, Pentagon leaders Tuesday, Aug. 24, estimated that 1,000 Afghans were flying from Kabul every hour.
That's more than double the rate of departures last week, a trend that Pentagon spokesman John Kirby said he hopes will continue, "but we're taking this day by day."
The White House wants to halt airlift operations in Taliban-controlled Kabul by the end of August, capping the withdrawal of the US military from Afghanistan after two decades of war.
"These herculean efforts underscore the United States' commitment to our Afghan allies and provide them with a new opportunity to a better life and a safer future," said US Army Gen. Stephen R. Lyons, the commander of US Transportation Command, during a Tuesday afternoon press conference.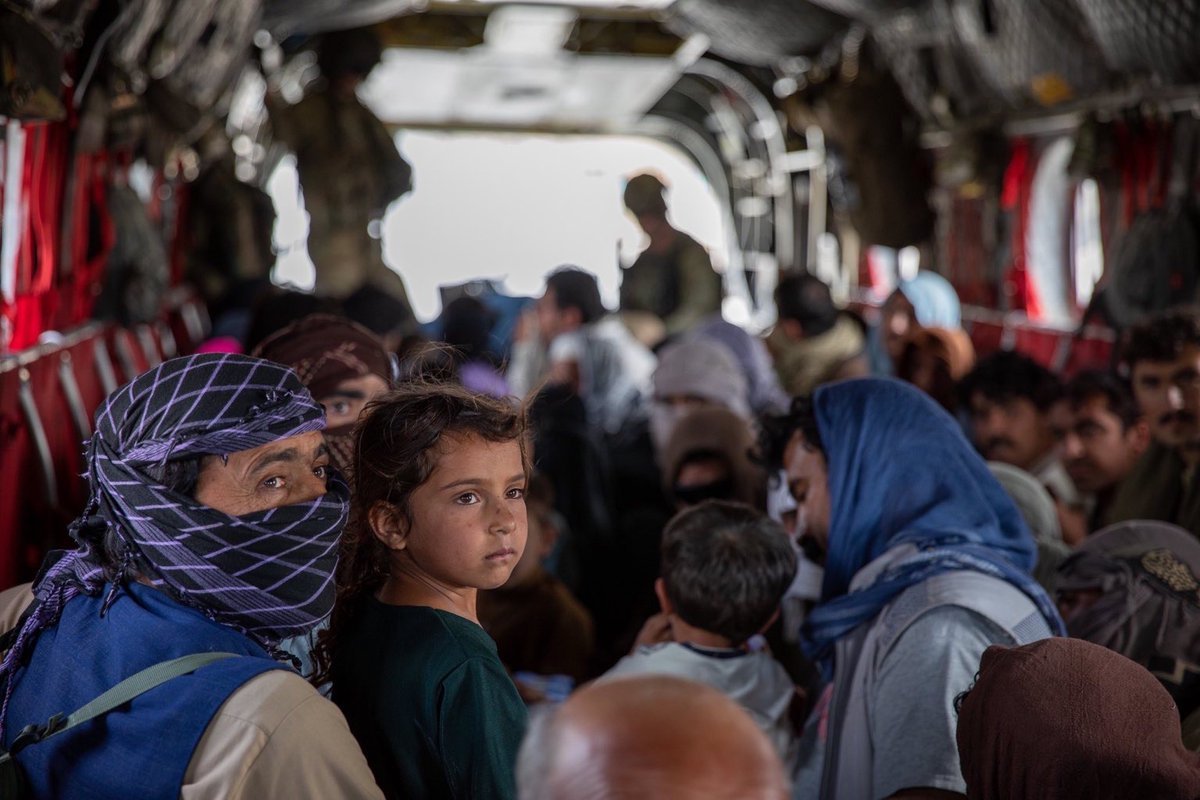 Lyons told reporters that more than 200 of his air mobility planes were "all in" on the evacuation mission, with each transport aircraft carrying an average load of 400 passengers to safety.
Hours earlier at a separate briefing, US Army Maj. Gen. William D. "Hank" Taylor reported roughly 16,000 evacuees left Kabul's Hamid Karzai International Airport on Monday.
About 11,000 of those passengers departed Kabul in US military aircraft bound for what the officials call "temporary safe havens" at US installations in Qatar, the United Arab Emirates, Kuwait, Bahrain, Italy, Spain, and Germany.
There, officials say the Afghans undergo security screenings before being shuttled by jets to US bases. Taylor — the Joint Staff deputy director for regional operations — reiterated that Afghans will be housed at Joint Base McGuire-Dix-Lakehurst in New Jersey, Wisconsin's Fort McCoy, Fort Bliss in Texas, and Virginia's Fort Lee.
Taylor estimated that 1,200 Afghans have already reached these US bases and Washington, DC. But that's a fraction of the up to 42,000 US citizens and Afghan refugees evacuated to overseas safe havens over the past 10 days.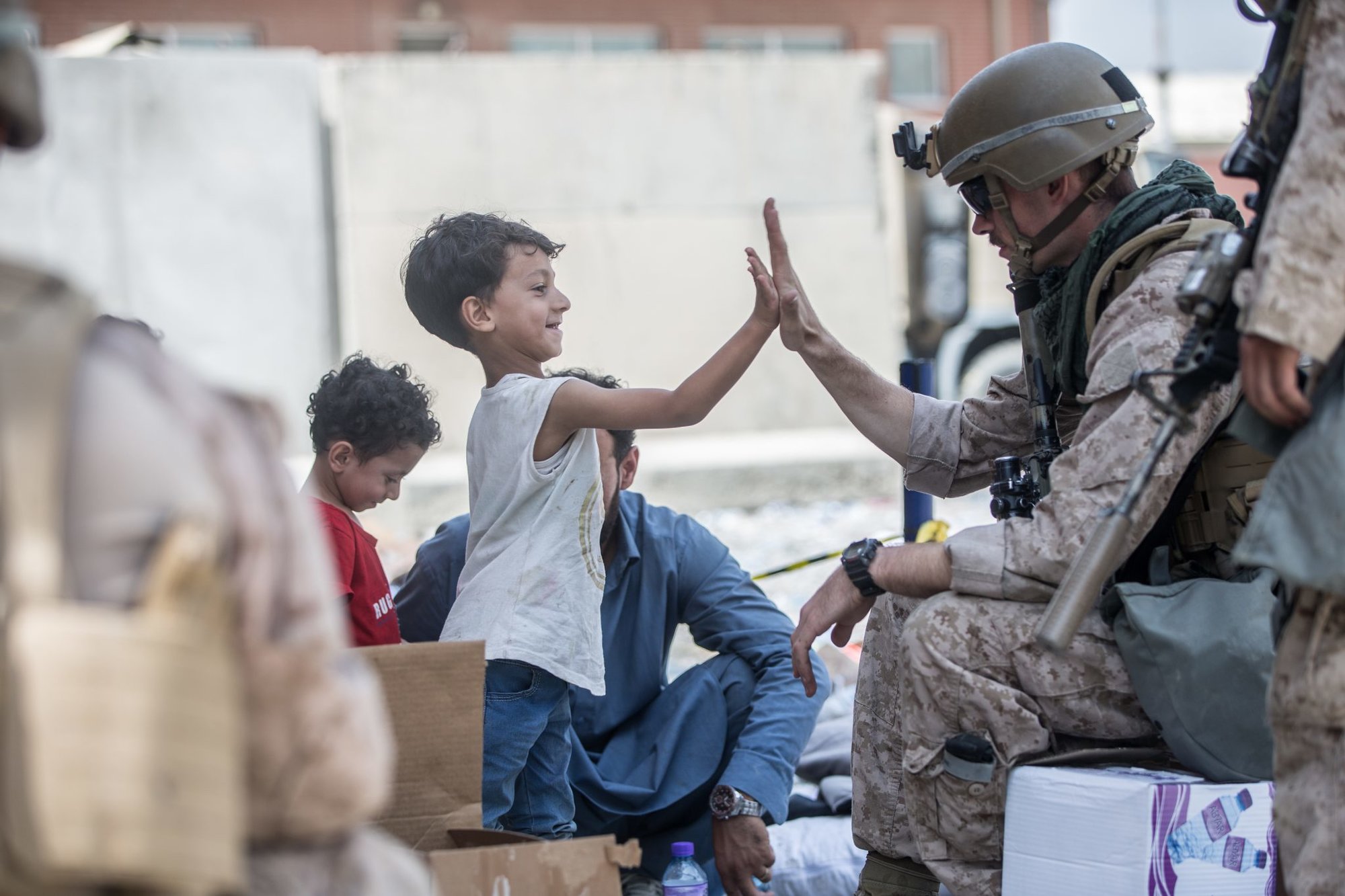 To hike the number of flights from those interim installations, Lyons' TRANSCOM on Monday triggered Stage I of the Civil Reserve Air Fleet. That legal move dragooned 18 jetliners from five large commercial carriers, plus aircraft leasing giant Atlas Air, to ferry Afghans to the US from bases in the Middle East and Europe ballooning with the influx of tens of thousands of evacuees.
Those civilian jets, however, would not be dispatched to Afghanistan.
Without visas, most Afghan families normally would be barred entry into the US. But a senior Biden administration official told reporters Tuesday that Homeland Security Secretary Alejandro Mayorkas will wield his humanitarian parole authority to speed undocumented Afghans to US bases.
The swift fall of Afghanistan to Taliban forces left thousands of families stuck in the 12-step Special Immigrant Visa program, an initiative designed to protect Afghans who risked their lives helping US troops overseas.
The Department of Homeland Security previously used parole powers to cut bureaucratic red tape ensnaring Filipino World War II veterans, Cuban immigrants, and Haitians trying to reach the US.
US Customs and Immigration Services didn't return messages from Coffee or Die about the secretary's Tuesday decision.
Read Next: