Matt Zeller started his Friday morning with a message from a frantic father in Afghanistan. His children had been playing outside with his cell phone, filming a movie. A Taliban patrol arrived and grabbed them, accused the children of using the phone to spy, and took them to a local police station.
Immediately, the man — who had worked for the US government as an interpreter — knew it could be a death sentence for his whole family.
The Taliban now have access to Afghanistan's national identity database, complete with employment records for those who used to work for the United States. The father knows that, if he goes to rescue his children from the police station and is forced to present identification, the Taliban will connect him with his work for the US. He and his entire family could be killed.
"This is the hell that we left them behind to," Zeller told Coffee or Die Magazine. Now a senior adviser for the nonprofit Iraq and Afghanistan Veterans of America (IAVA), Zeller served as a combat adviser in 2008 with Afghan security forces.
Veterans who have been working for months to extract former colleagues say stories like Zeller's — of former colleagues being hunted — are common.
"People without whom we couldn't have gotten anything accomplished in the last 20 years, that the Taliban are now hunting down and brutally murdering," Zeller said. "Often with, or at least in front of, their families."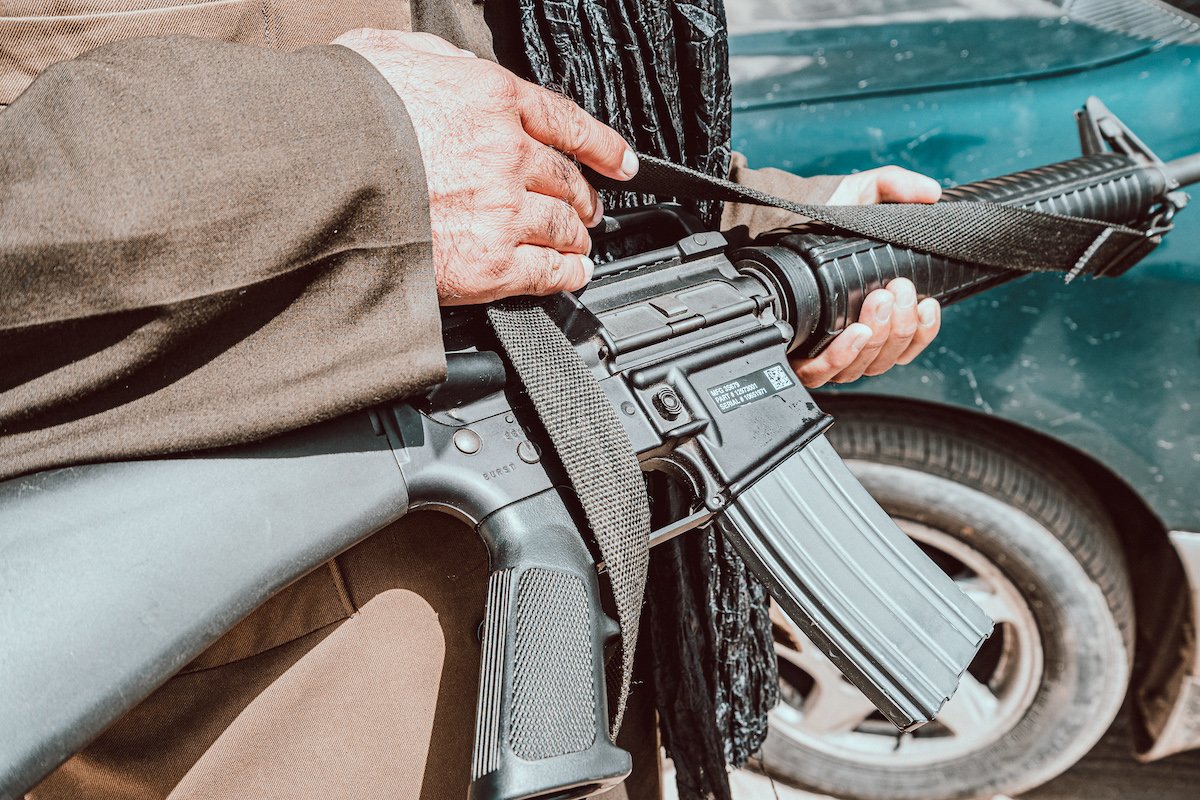 On Nov. 1, more than 100 nongovernmental organizations (NGOs) — including IAVA — sent a letter to national security adviser Jake Sullivan, urging his administration to evacuate former allies from Afghanistan before it's too late. As numerous groups of veterans have organized to get Afghans out of Afghanistan — arranging everything from chartered aircraft to visa paperwork — groups say the Biden administration's State Department has not moved quickly enough, often working at cross-purposes to veteran groups. According to the State Department, though veteran groups have accomplished much, the disparate nature of their efforts has at times led to confusion or uneven use of resources in the evacuation efforts.
The last American military plane took off from Kabul Aug. 30. IAVA estimates that the airlift left behind 185,000 people whose ties to the US make them vulnerable to harassment, exploitation, and other forms of revenge. Interpreters and their families make up around 85,000 of those, according to Zeller's estimation. The rest are soldiers, diplomats, aid workers, and other at-risk Afghans — and their families — who cooperated or worked with US forces.
Groups of veterans and active-duty military personnel who rushed into the country in the days after the fall are not giving up. Ark Salus managed to evacuate about 1,000 people from Afghanistan during the early weeks of the airlift, but volunteers are trying to rescue upward of 10,000 people still trapped in the country, Richard Davis, the nonprofit's chief of staff, said.
Ark Salus is specifically focused on the Afghan special forces who fought alongside American Special Forces for years. Davis, a Green Beret and former intelligence officer who now serves with the Army National Guard, called many of the Afghan SOF fighters his brothers.
The commandos were the core of the Afghan Special Security Forces, accounting for less than 10% of the full Afghan army's numbers but carrying out more than two-thirds of its combat. As the Taliban blitzed across the country, Davis said, the US-trained commandos fought to the last bullet, to the very end. However, because they were part of the Afghan army rather than working directly for the US, the commandos are ineligible for US visas.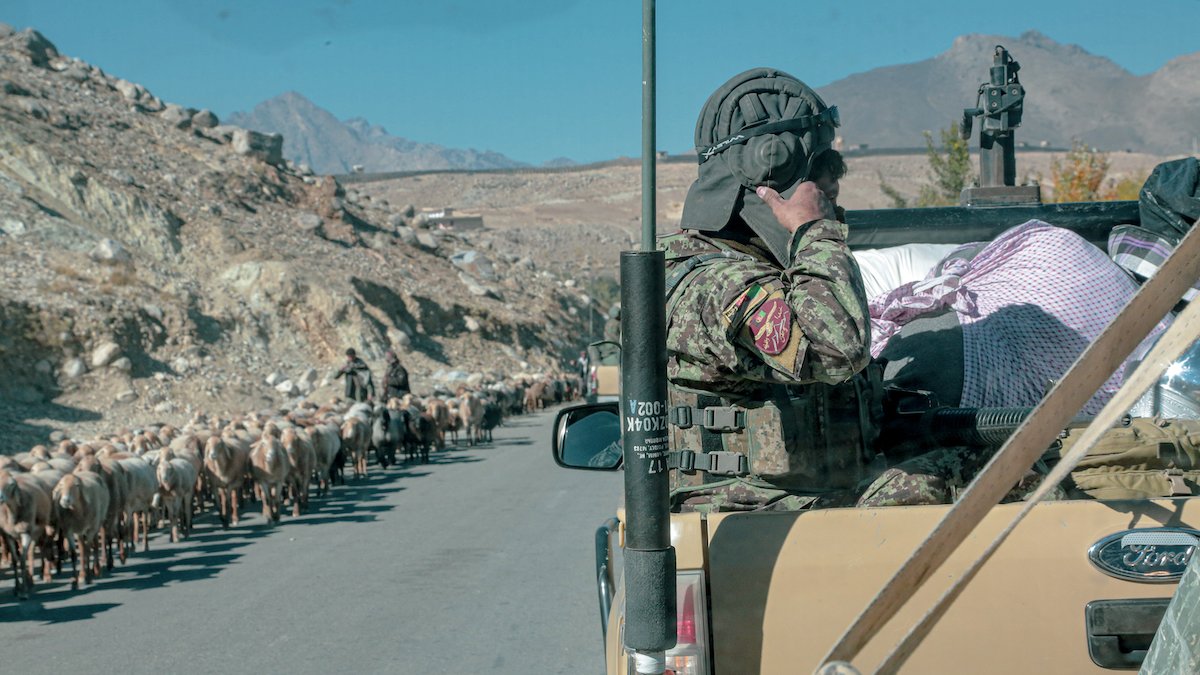 "They've proven themselves in combat fighting the Taliban and ISIS and Haqqani network and Daesh," Davis said. "Many times they've saved us. They're absolute heroes. They'd make great Americans. They want their daughters to go to school and learn to read. They want their wives to walk around by themselves. That's why they stood up and fought."
Now, the Afghan special forces are at the top of the Taliban's list and are being hunted for retribution. Zeller confronts the brutal reality of Taliban revenge every day, witnessing social media videos of Afghans being beheaded, beaten, shot, hanged, stabbed, and strangled.
Increasing instability under Taliban rule is only adding to the danger.
A branch of the Islamic State extremist group known as ISIS-K carried out the August suicide bombing at Hamid Karzai International Airport that killed more than 150 people, including 13 US service members. Now, ISIS-K appears to be ramping up attacks against the Taliban, particularly in Jalalabad, the capital of the eastern province of Nangarhar. A roadside bomb struck a Taliban patrol there on Wednesday, killing two people and wounding three, ABC News reported.
No group took immediate responsibility for the roadside bomb, but ISIS-K has claimed a series of other bombings in recent weeks, including an Oct. 15 attack on a Shia mosque in Kandahar and an explosion at a military hospital in Kabul Tuesday.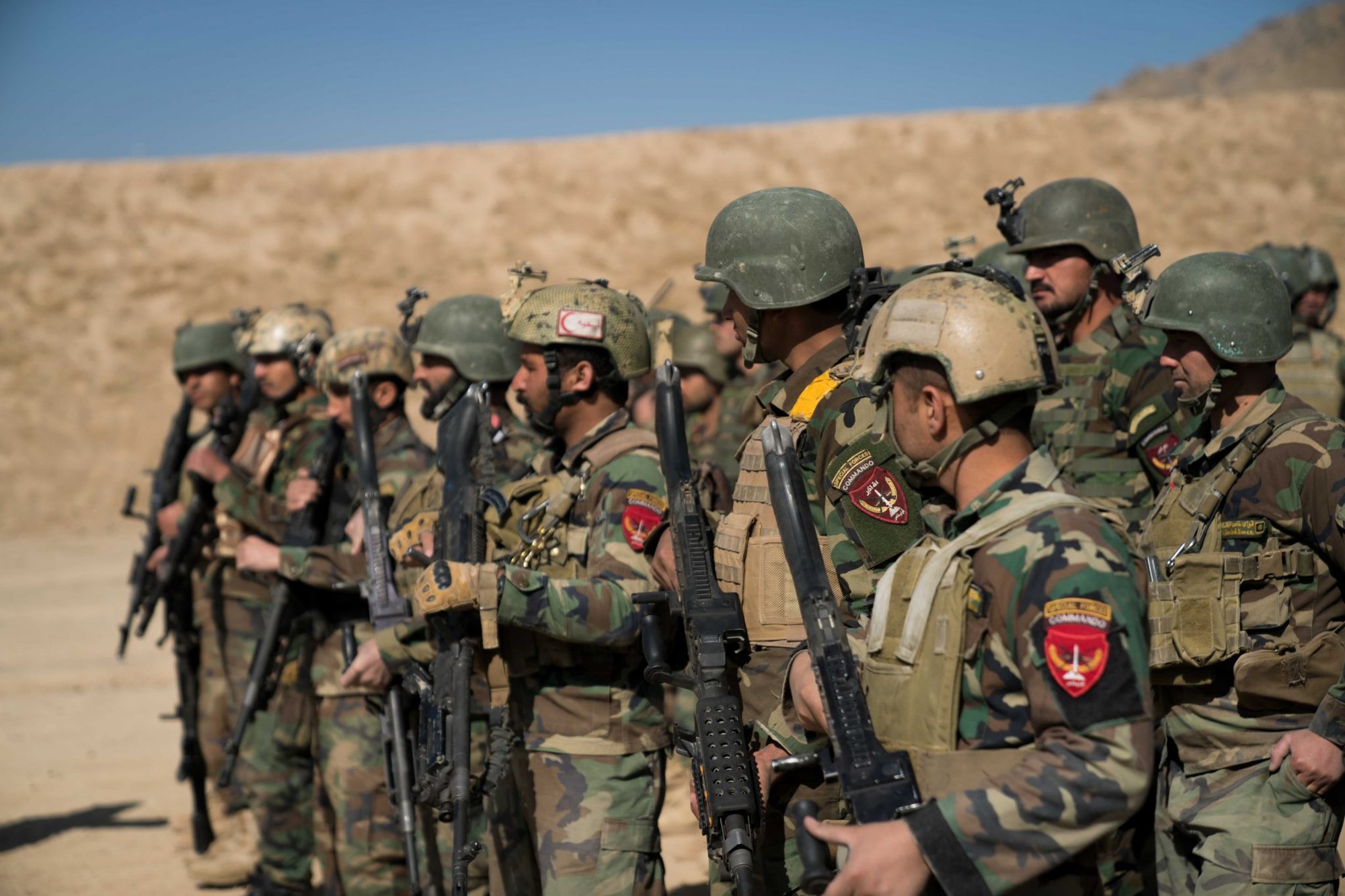 Worse, there are reports that some former members of Afghanistan's intelligence services, who were left vulnerable after the US withdrawal, have now joined the Islamic State group. Phil Caruso, executive director of No One Left Behind (NOLB), worries that could prompt the Taliban to act even more aggressively to "exact retribution against our allies and partners in hiding," he told Coffee or Die in an email.
Beyond the threat of violence, humanitarian groups worry about the deteriorating economic situation in Afghanistan and doubt the Taliban's ability to keep critical infrastructure, including airports, operating into the winter. They fear time may be running out.
"We have people that want to help us, we have aircraft that we can use to go get [Afghans] and bring them out," Davis told Coffee or Die. "It's just that the legal mechanism doesn't exist."
Organizations like Ark Salus and NOLB are growing increasingly frustrated with the State Department. According to NOLB, it's becoming increasingly difficult to evacuate people; for a flight to take off, Taliban cooperation, travel document requirements, funding, ground support, coordination with "lily pad" countries, and the State Department's support of NGO charter flights must all align.
"If the State Department is unable or unwilling to lead evacuation efforts of its own for SIV applicants and eligible Afghans, we really need it to enable us to do our work," Caruso told Coffee or Die.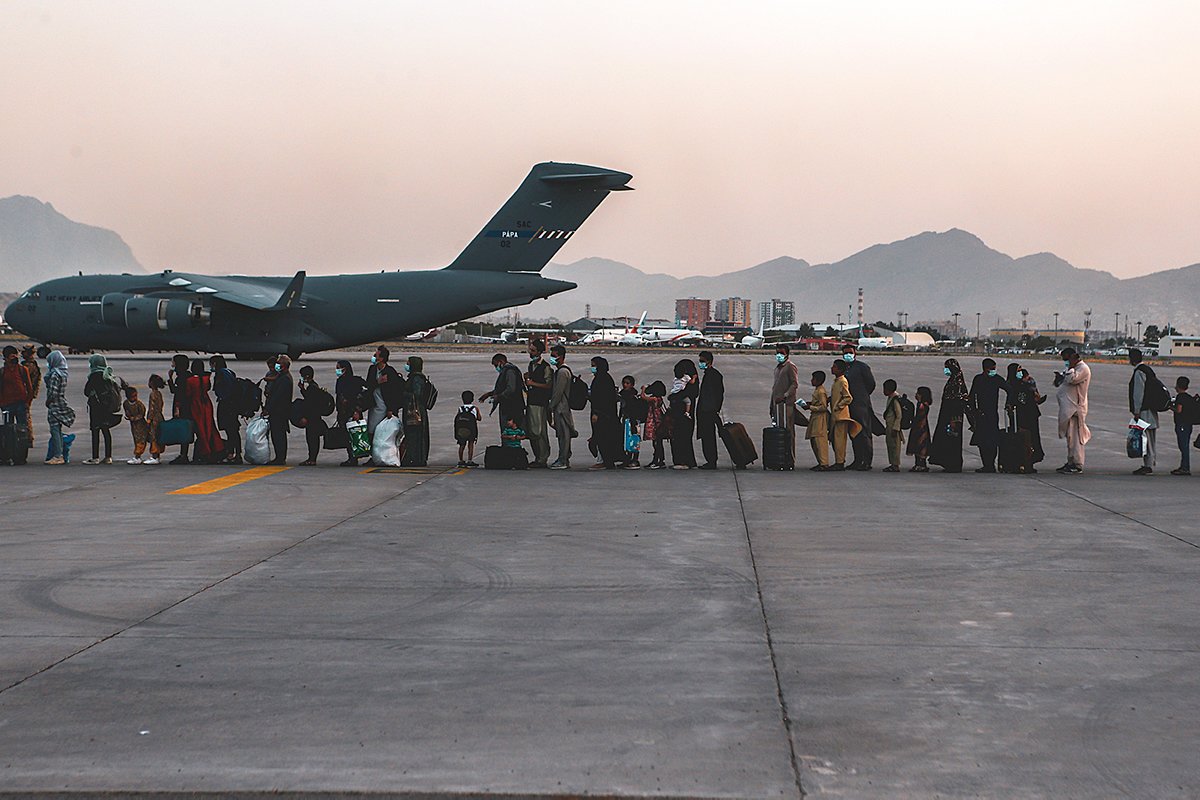 In the letter more than 100 NGOs sent to White House national security adviser Jake Sullivan, the NGOs requested a humanitarian parole program for Afghan nationals, identification of additional pathways to safety for Afghans who do not qualify for the SIV or US Refugee Administration Program Priority 2, and virtual and expedited screening for applicants — since there are no longer embassies where Afghans can complete in-person visa interviews.
The administration has not responded, Zeller said.
"Their attitude really seems to be the hope that, if they just ignore us long enough, we're going to go away," he said. "Veterans are not going to just simply drop this issue. For those of us who served with these Afghans, our evacuation didn't end at the end of August. It's ongoing."
The other organizations Coffee or Die spoke with concurred.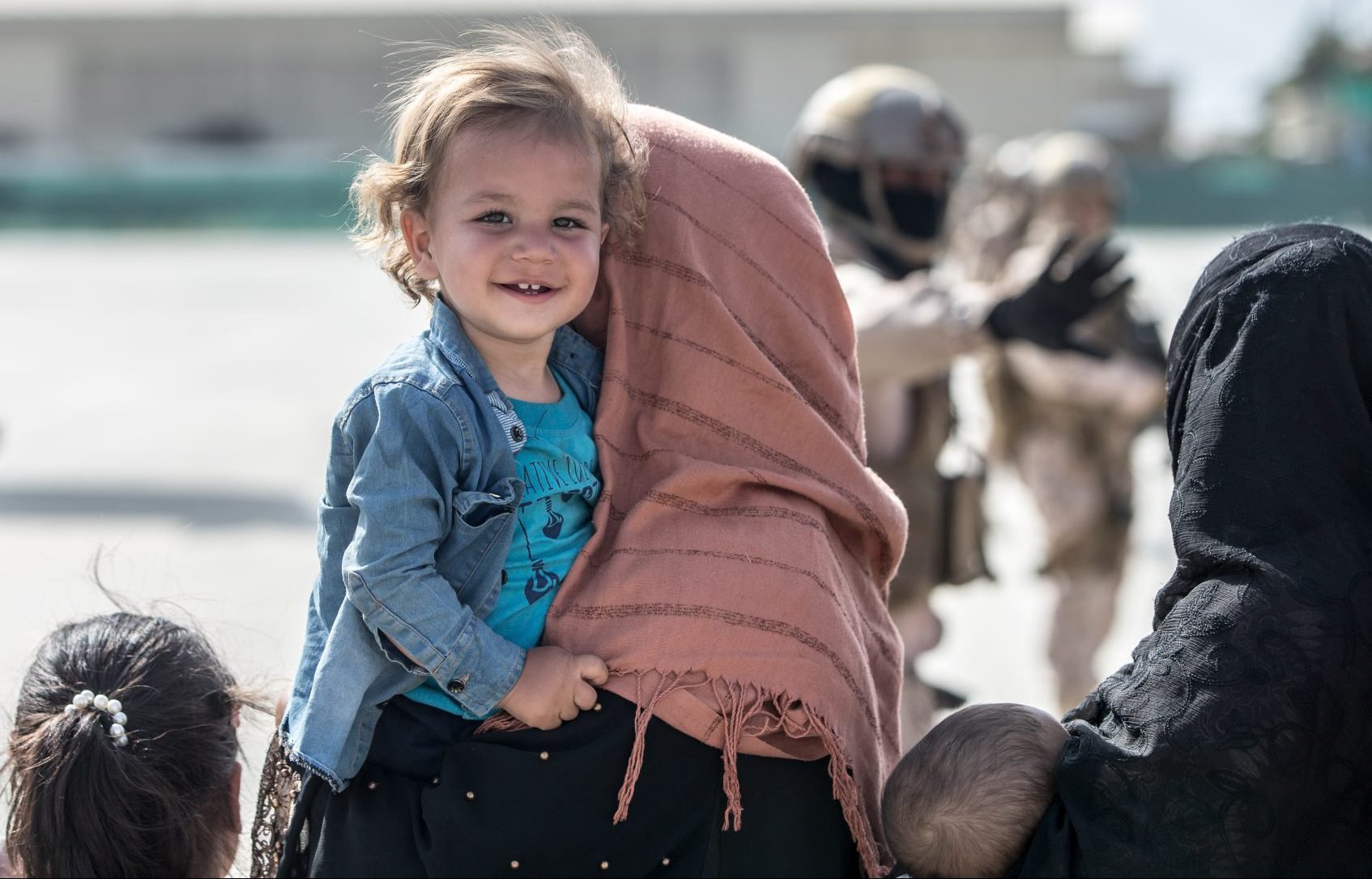 "We're in this for the long haul," Davis said, adding that they're looking at the rescue efforts as a multiyear project — a project that is all-consuming, stressful, heartbreaking and, at times, revealing of the best of humankind.
Recently, when a group of Afghan special forces veterans learned they might have a path out of Afghanistan on a plane chartered by Ark Salus, they told the organization not to take them yet. There was a widow among their team. A local mullah wanted to marry her. She had daughters.
"All of these guys that are in line and are at risk of being hunted down and killed any moment said, 'Put her first,'" Kate Bradford, marketing and communications director for Ark Salus, said. "They gave up their spot in line."
In the end, it was a futile gesture. The flight never manifested, Bradford said. The woman is on the run.
Read Next: