As athletes from around the world made their entrances during the Paralympic Games opening ceremony earlier this week in Tokyo, Afghanistan's delegation was conspicuously absent, represented only by a volunteer carrying the nation's flag in a show of solidarity.
Commercial flights out of the country have been canceled because of the Taliban's takeover, forcing Afghanistan's team to cancel its plans to compete in the Tokyo Games. Zakia Khudadadi, a taekwondo athlete, would have been the first Afghan woman to compete in the Paralympics, The New York Times reported. Khudadadi posted a video Aug. 17 pleading for help fleeing the country. This week, Australian news outlet ABC reported a small group of Australians had coordinated the daring rescue of Khudadadi and around 50 other female athletes from Afghanistan.
This is not the first time Afghan athletes have been absent from an international sporting event as a direct result of the Taliban.
The International Olympic Committee banned the country from participating in the Sydney Games in 2000, mainly because of the Taliban's discrimination toward women.
When the Taliban took over Afghanistan during the 1990s, they ruled using a severe interpretation of Islamic law, cracking down on music, education, art, and physical activities. The Taliban didn't mind cricket, but they banned traditional Afghan sports such as kite-flying, dog fighting, and buzkashi, a game where players ride on horses and try to get a goat or calf carcass into a goal (it's also known as "goat-grabbing" and is Afghanistan's national sport). Kabul's Ghazi Stadium became famous not for its sporting events but for hosting public executions. Women were forbidden from playing sports at all — leading to the Olympics ban — and male athletes had to abide by strict dress codes. Soccer players had to wear long sleeves, long shorts, and socks that covered their bare skin.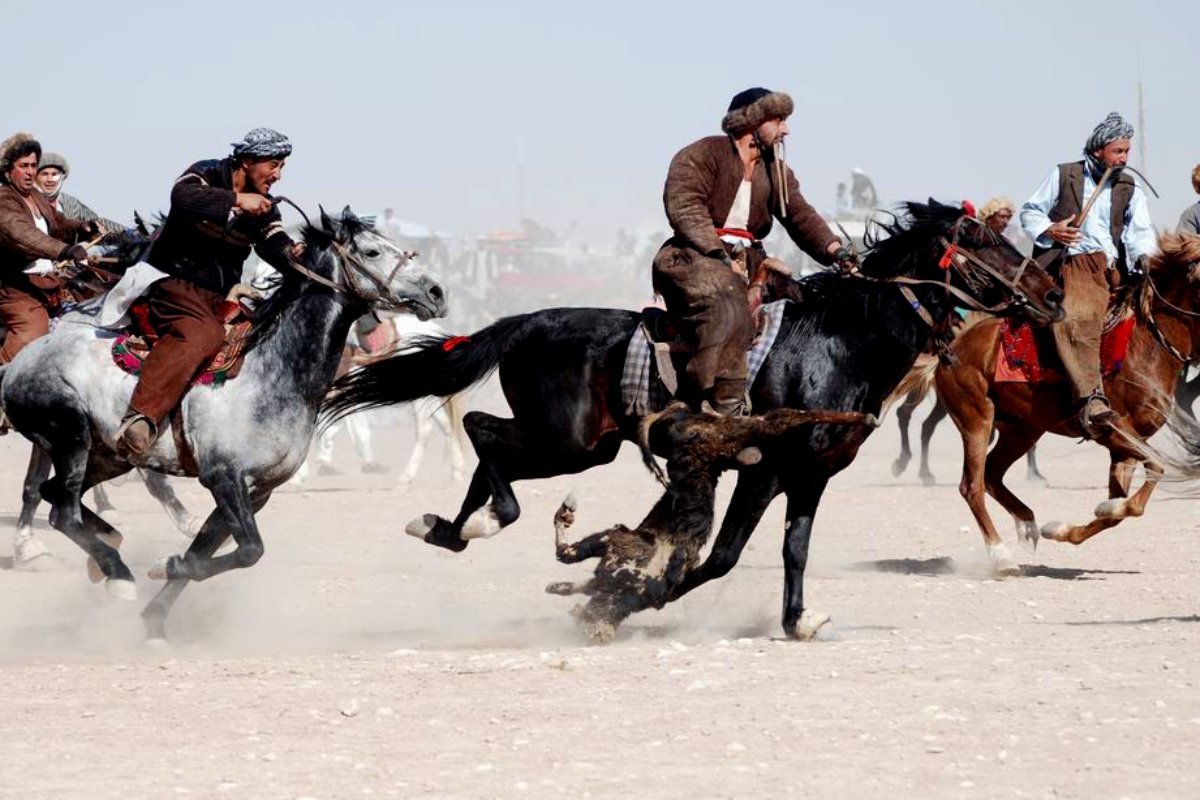 Afghanistan was reinstated in the Olympics in 2002 after the fall of the Taliban. Afghanistan's delegation — which included female athletes for the first time — competed in Athens in 2004. The country won its first medal during the 2008 Beijing Games, with Rohullah Nikpai taking bronze in Taekwondo.
Even before the Taliban officially took control of the country earlier in August, athletes — particularly women — worried about their future, should the extremist group return to power.
"When I think about the possible return of the Taliban and that maybe I cannot continue practicing breakdancing, I become very upset," 18-year-old Manizha Talash told The Japan Times in a January article. Talash was the first woman to join a small breakdancing community in Afghanistan and hoped to represent her country in the sport at the next Summer Olympics.
The Taliban said they would continue to support cricket, as they did during their previous reign, according to India Today, but little, if anything, has been said about other sports.
Read Next: