Zahra didn't know what was happening. The Marines were leading her out of Hamid Karzai International Airport. They wouldn't let her go back to get her bags, which were stuffed full of jewelry, money, and most of her legal documents. She was certain her husband was dead.
"Jafar is dead," she cried into a cell phone. "Jafar is dead!"
On the other end of the line, more than 7,000 miles away, Army veteran David Maples' heart sank.
It was Aug. 24, two days before an ISIS-K suicide bomber detonated his vest, killing 13 Americans and dozens of Afghan civilians. Maples and a team of veterans had been working day and night, desperately trying to get Jafar, the man who served as their interpreter during a 2012 deployment, out of Afghanistan before it was too late. After getting a flood of messages and pleas for help from their former interpreters, the six Americans pooled their resources and got to work.
"It was life and death," Col. Kenneth Koop, an Army National Guard officer who served with Jafar, told Coffee or Die Magazine.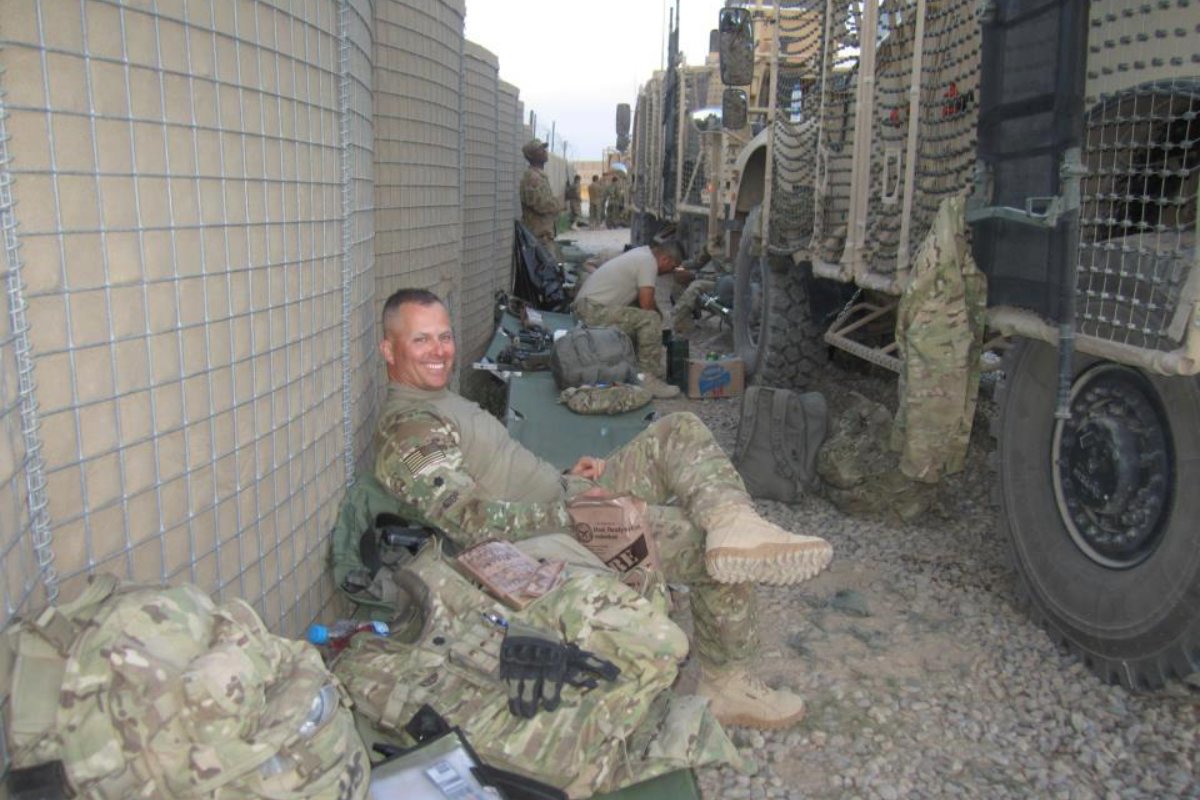 "Dave and I have seen what the Taliban do to their enemies. They are just brutal," Koop said, his voice catching briefly. "I can't imagine human beings doing those things to each other, and we weren't going to abandon Jafar and his young bride to that gruesome fate."
In July and early August, Jafar and his wife, Zahra, watched in horror as province after province fell to the Taliban, and the brutal, repressive fundamentalists closed in on Kabul. Days before Kabul fell to the Taliban in a shocking collapse, Jafar and Zahra crammed clothes, jewelry, a laptop computer, and all their important legal documents into bags and fled Bamiyan, a few hours west of Kabul. They were desperate to get on a plane before the Taliban could take control and close the airport.
At his home in Mexia, Texas, Maples watched the news unfold Aug. 15. President Ashraf Ghani fled the capital city, and Afghan National Army forces surrendered to the Taliban. Maples was reeling from a disorienting mix of shock, anger, and helplessness when his phone rang. It was Jafar, desperate for help.
"I've never heard that level of fear in his voice before," Maples recalled.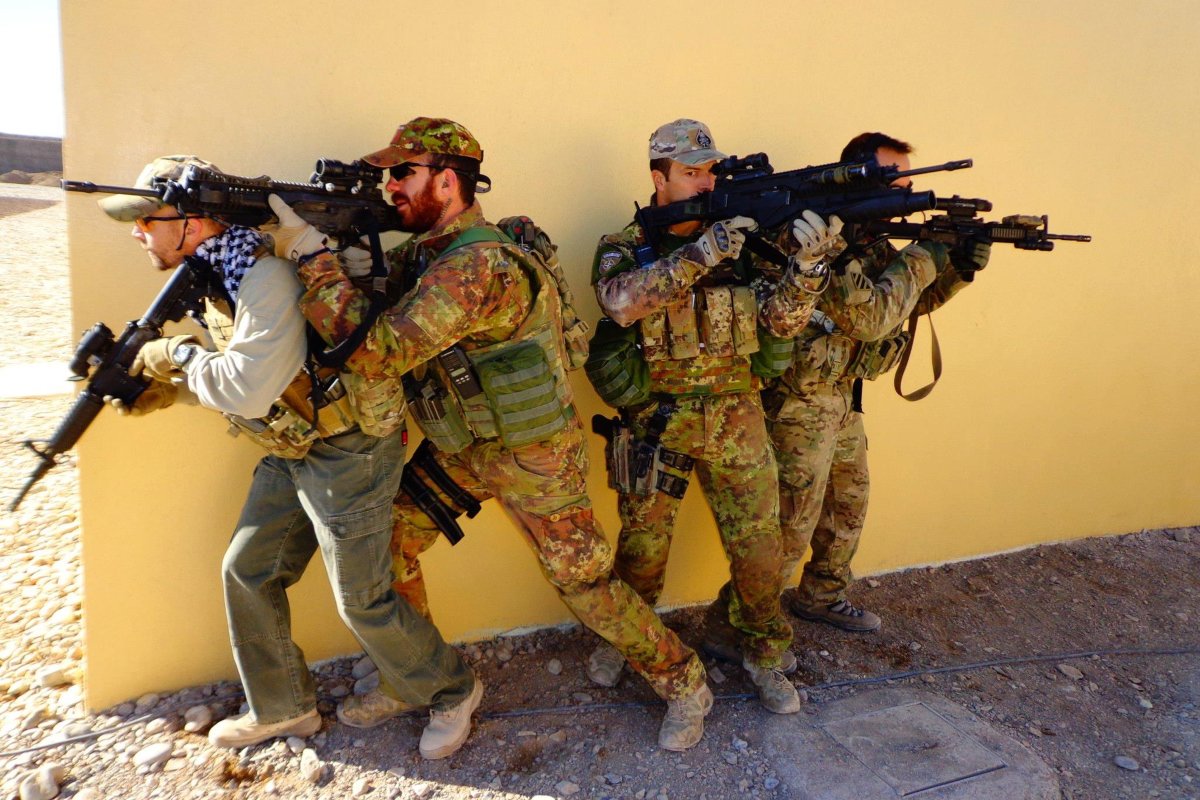 Maples left the Army as a staff sergeant and was working as a contractor when he met Jafar at an Afghan National Police training camp in 2012. The Afghan linguist was barely 18 but spoke several languages and dialects, including Pashto, Farsi, Dari, and Russian. He taught English on the side at the University of Herat.
"He had so much going for him," Maples said. "We just kind of hit it off. He reminded me of my baby brother: goofy, always wanting to play games and joke around — shooting Nerf guns at each other in the office."
After Maples left Afghanistan in 2013, he and Jafar kept in touch through social media. Around 2019, Maples helped his friend work through the paperwork to start his Special Immigrant Visa application, knowing the day would soon come when Jafar would need to leave his homeland.
"A couple years ago, we knew [the collapse] was going to happen," Maples said. "And it could have been completely done another way."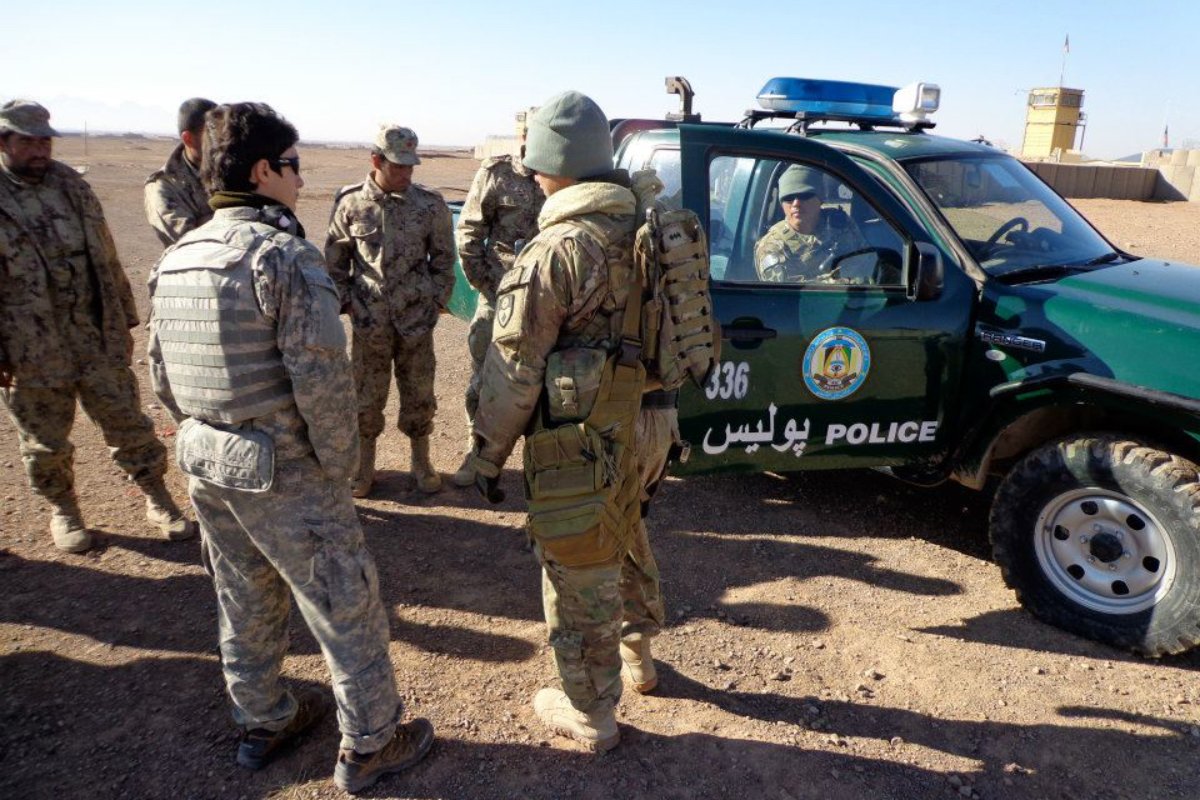 After nearly two years of delays, Jafar's original SIV application was rejected because he hadn't worked for the US government long enough. Maples helped Jafar reapply under the new emergency guidelines enacted July 30, which only require one year of work.
Crushed on all sides by thousands of desperate Afghans, Jafar and Zahra struggled to even get to the gates of Hamid Karzai International Airport. Manning checkpoints outside the airport, Taliban fighters who were unable to read paperwork turned civilians away.
Jafar told Maples he and Zahra saw the Taliban murder people who had sneaked past the checkpoint only to be kicked out of the relative safety inside the gates of HKIA.
The couple spent days sleeping on the street outside the airport before running out of food, water, and battery power on their cell phones. They gave up their position in the crowd, regrouped in Kabul, then tried again.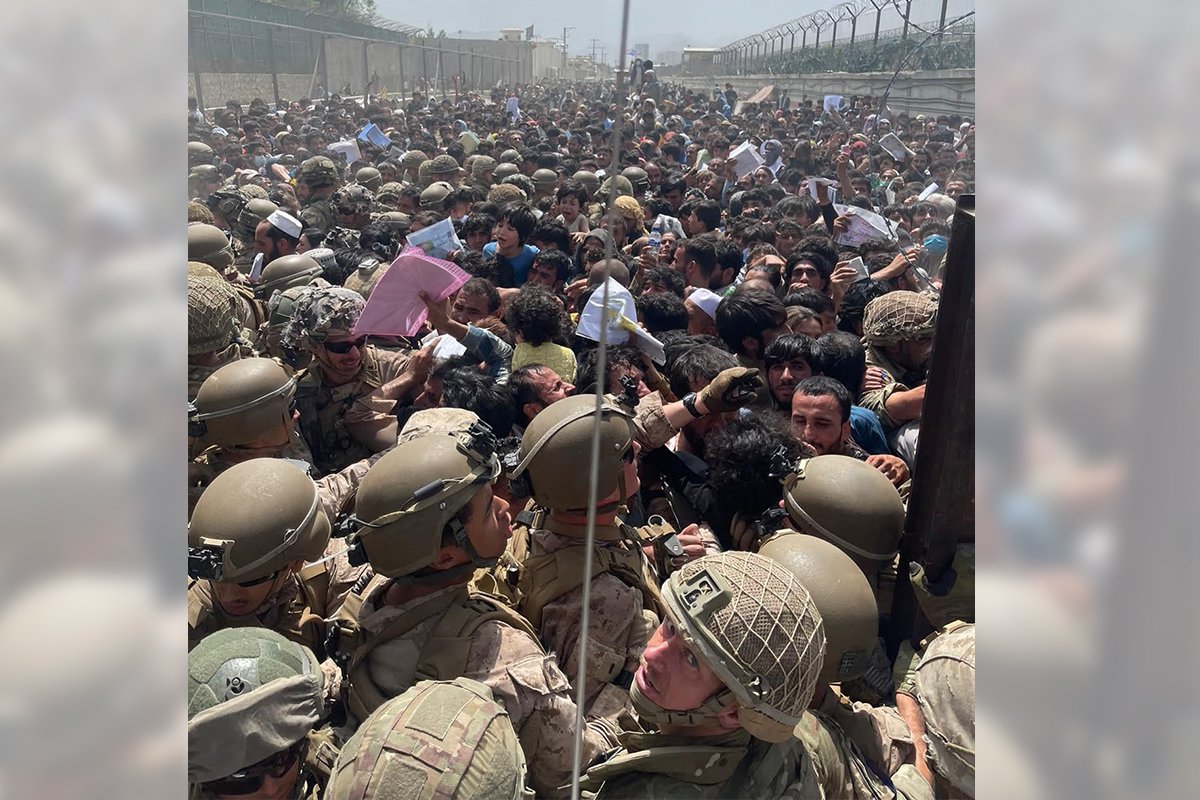 Eyes red and burning from too many sleepless nights, Maples hunched over his desk, gulping down yet another cup of coffee and hounding his contacts on the ground to know when the Abbey Gate would open. The house was quiet in the early hours of Aug. 24 as his two youngest children slept.
He snatched his vibrating phone with a shaky hand. "Hello?"
They had finally made it.
Jafar passed the phone to one of the Marines manning the Abbey Gate, and Maples hurriedly explained the situation.
"I just need him on base," he told the Marine. "I need him secured immediately."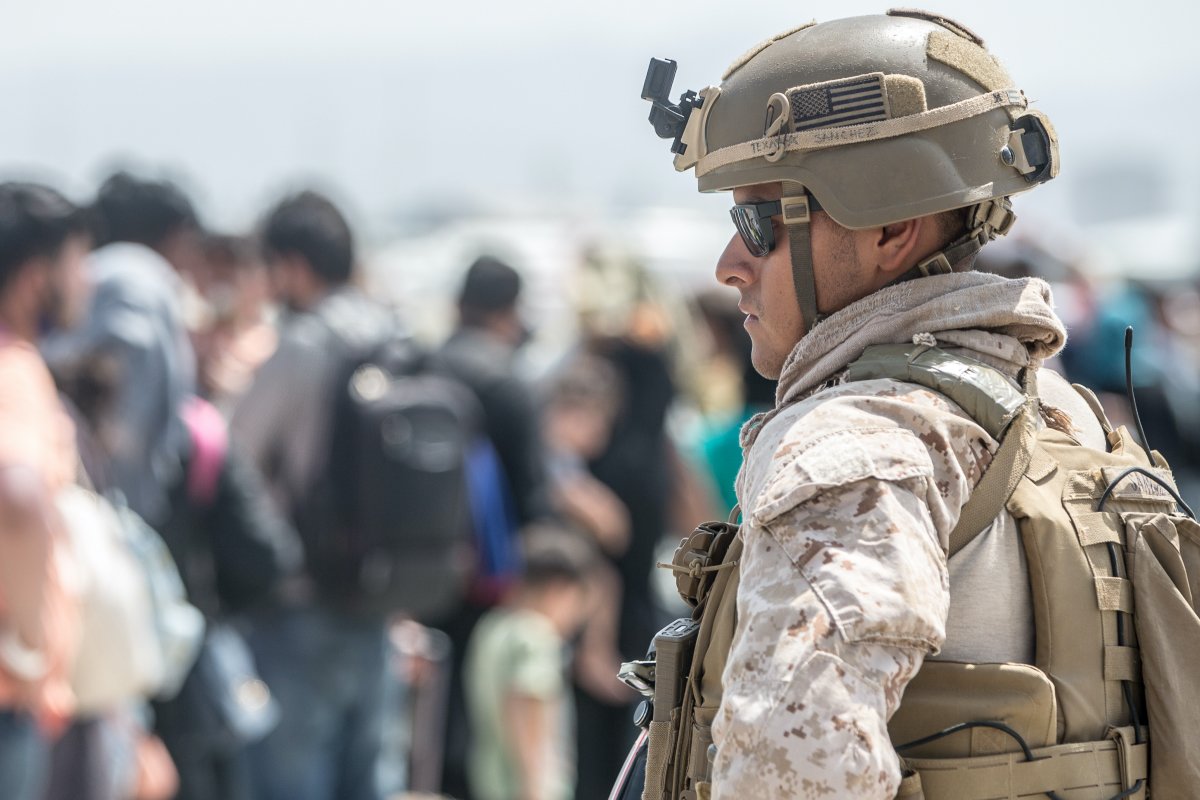 The Marines ushered the couple into HKIA, and Jafar got to work helping with translation for other Afghan citizens who had made it to the gate.
Half a world away, Maples went to sleep for the first time in days.
About an hour after his head hit the pillow, his phone rang. It was Jafar, frantically telling Maples that a Marine was kicking him off the airfield. Maples asked to speak to the Marine, but the other man wasn't interested, coldly telling Jafar his friend had lied. His paperwork was no good.
"If I could reach across that phone, I probably would have smacked him upside his Kevlar," Maples said, fuming.
The Marine kicked Jafar off base. Then his cell phone promptly died, cutting off communication with Maples. Zahra had no idea what had happened. After a couple of hours with no sign of her husband, her mind jumped to the worst-case scenarios. She grew more panicked when the Marines approached. Zahra's immigration status depended on Jafar, now missing, so they took her out an exit gate, abandoning her without a male escort. She wasn't even allowed to go back to get their bags. Zahra was left with just the clothes she had on, her passport, and a phone.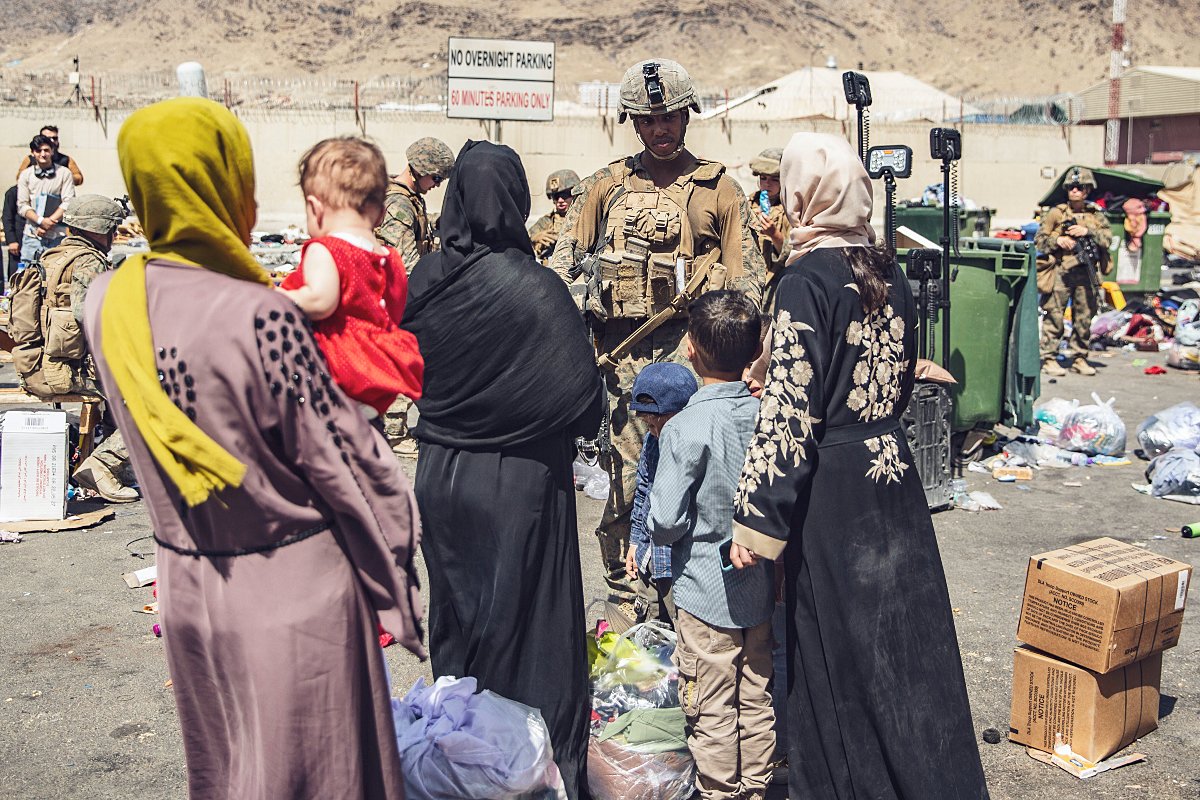 She called Maples and, in broken English, cried that Jafar must have gotten killed. The military had given him back to the Taliban, she thought.
"Jafar is not dead. I would know if he was dead," Maples tried to assure her, and himself.
"No. Taliban killed," Zahra said.
"Don't move," Maples told her. "Just stay where you are."
He spent the next five hours calling everyone he could think of, trying to get Zahra and Jafar – if he was still alive – back on base.
When Maples' phone finally trilled to life, he scrambled to pick it up, relief washing over him as his bleary eyes registered the name on the screen. Jafar had found Zahra at the exit gate.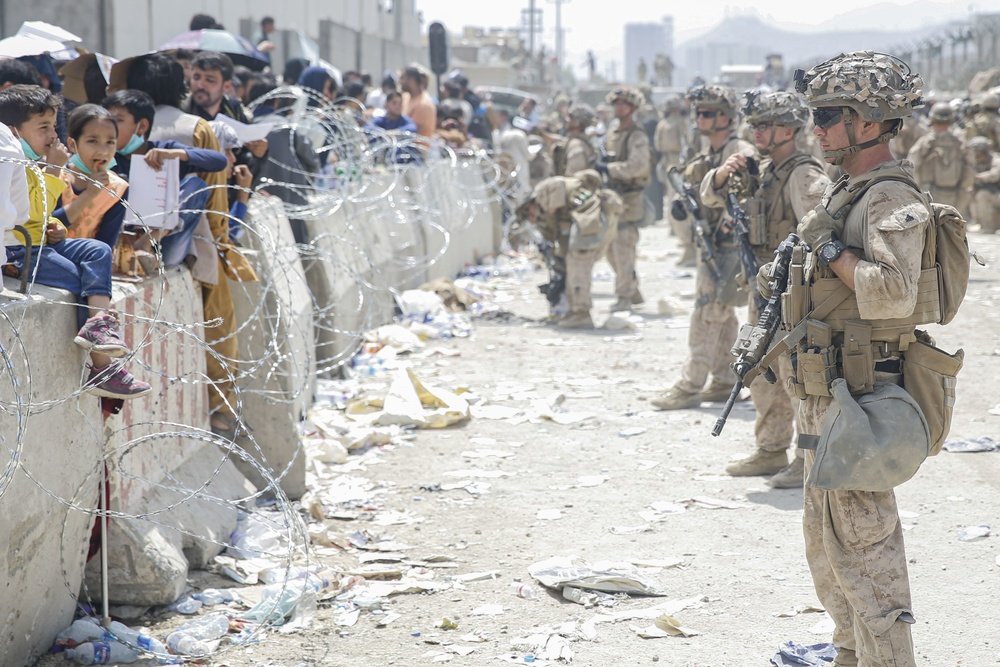 "Stay put," Maples told them.
But as the hot desert sun scorched the sea of hopeful refugees, the days without enough food and water proved too much for Zahra, and she passed out from heat exhaustion. Jafar rushed her to a hospital, and after she recovered enough, the couple continued their odyssey, returning to the Abbey Gate.
Sore, exhausted, and determined, Jafar and Zahra waited.
In a throng of beige cammies, Kevlar helmets, and automatic rifles, they recognized one face.
"Why aren't you inside?" asked a Marine whom Jafar had helped interpret for the day prior.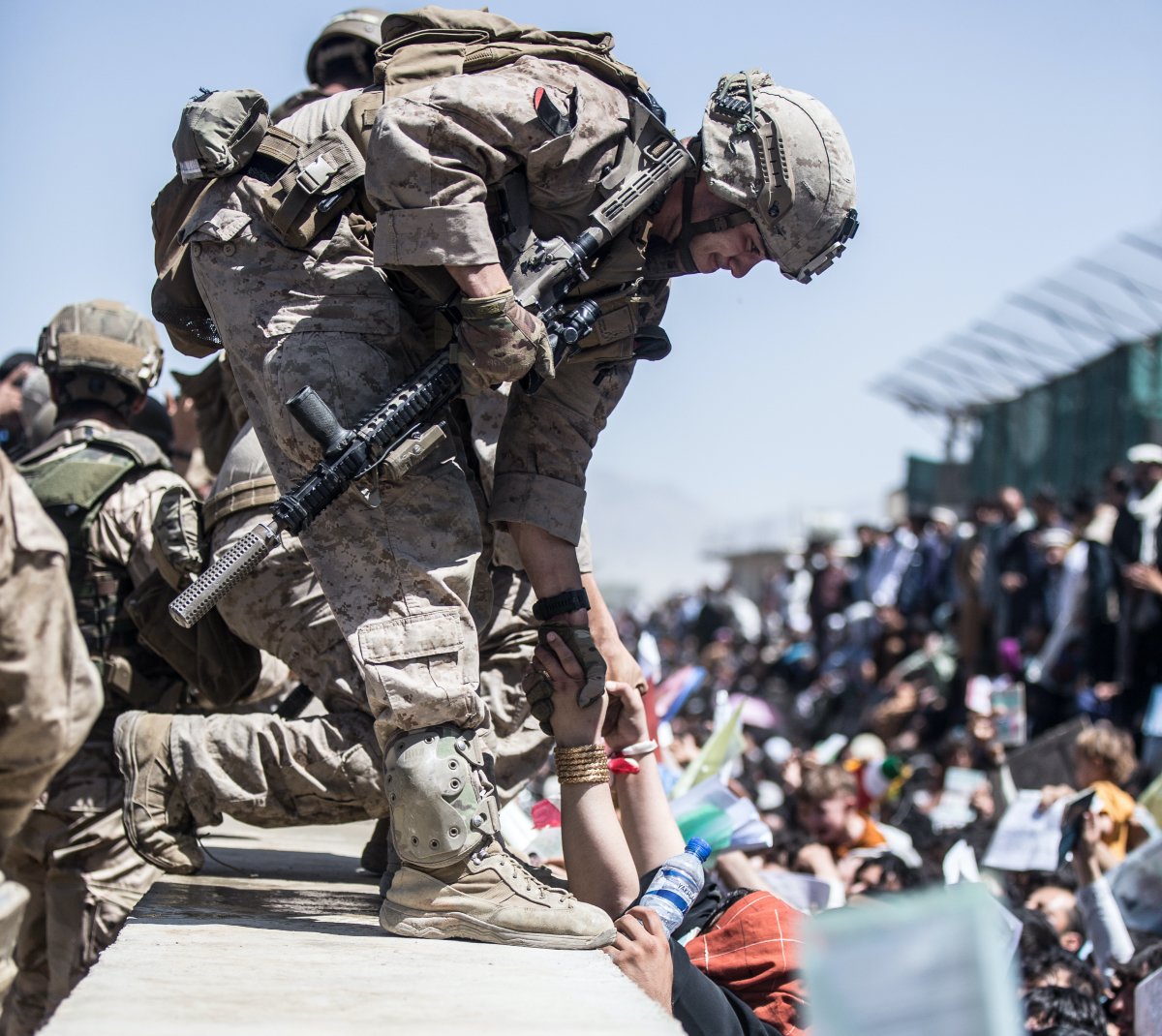 Emotional and weary, Jafar struggled to explain and handed his cell phone to the other man so Maples could do it for him.
"I don't know what the fuck happened," the Marine told Maples. "I don't know why Jafar got kicked out. He shouldn't have been. I will handle it."
The anonymous Marine escorted Jafar and Zahra to where the State Department was processing applications. He sat Jafar down at one table and demanded the officials process him for a plane ticket. While they no longer had hard copies of anything but their passports, Jafar had had the foresight to send digital copies of all important paperwork to Maples, and Maples emailed it to the State Department.
Later that day, Koop got a text message from Jafar. It was a photo of his and Zahra's wristband boarding passes. The 52-year-old Californian cried tears of joy.
"I've never done that in my life," he said. "But that was really one of the happiest days of my life."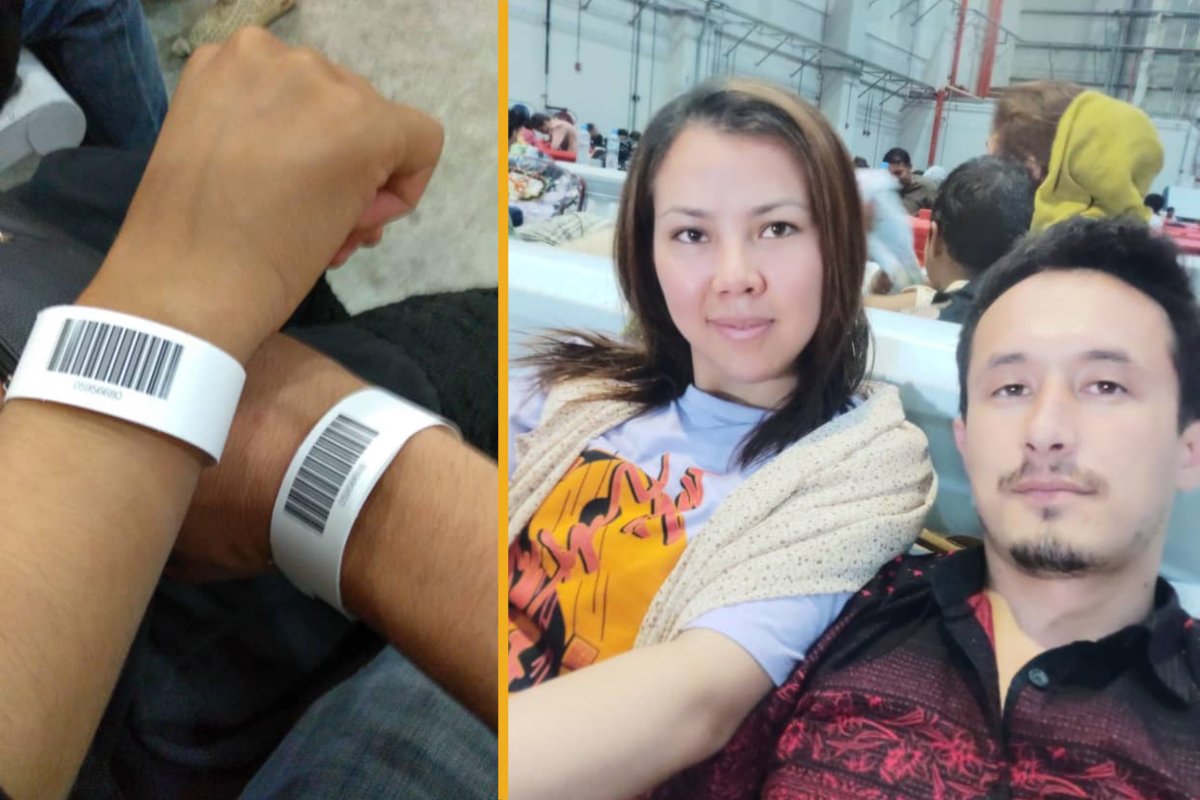 The couple flew to Qatar, then Joint Base McGuire-Dix-Lakehurst in New Jersey, where they've been for two weeks. They are two of the more than 124,000 Afghan civilians evacuated from Kabul last month.
Jafar helps interpret for the thousands of Afghan refugees on Joint Base McGuire-Dix-Lakehurst, one of four US military facilities designated to house evacuees. The base has the capacity to shelter 9,500 refugees for up to one year, but Jafar and Zahra are anxious to leave much sooner and start exploring their new home. Once Jafar's work authorization is approved, they will join the Maples family on their new farm.
Jafar's rescue was one of three Maples' team achieved during the fall of Afghanistan, although they never came up with a snazzy operation name like Digital Dunkirk or Task Force Pineapple.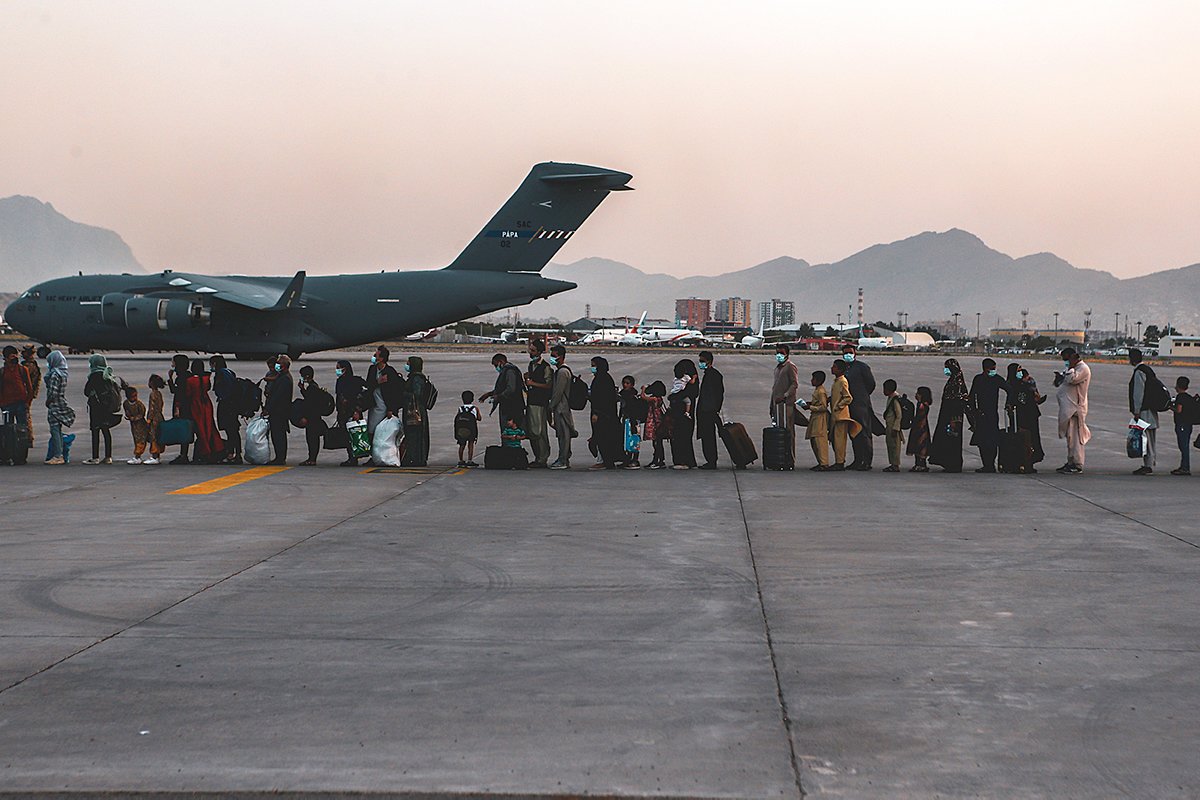 "We just do what we do," Maples says.
The 40-year-old Texan still starts each day with too little sleep, two cups of coffee, and a giant Dr Pepper poured into a stainless-steel tumbler. Though three families are safely in the United States, two more he's trying to help are stuck in Afghanistan, currently in hiding.
Maples said he won't relax until they've all reached their final destinations.
Read Next: