When Mohammad Jamil was a child growing up in Afghanistan, his father impressed upon him the importance of education. Jamil learned English at a young age, but he couldn't have known that linguistic skill would lead to a whole new life in the United States and the opportunity to help other Afghans after they were evacuated from Kabul.
Jamil is now a sergeant and tank gunner in the US Army. While he is normally assigned to 1st Battalion, 66th Armor Regiment, 3rd Armored Brigade Combat Team, 4th Infantry Division, this fall he took on a special assignment as an interpreter at Fort McCoy, Wisconsin, assisting at a medical clinic for Afghan evacuees awaiting resettlement.
Working as an interpreter is nothing new for Jamil. When he was in his early 20s, he found himself translating for various American military units in Afghanistan.
"I was just a normal person, looking for work, and there was an opening for local national language linguists," Jamil, now 32, told Coffee or Die Magazine. "I was really young. In my eyes, it was a normal job."
Jamil did that "normal job" for a year and a half between 2012 and 2013. He facilitated interactions between Afghans and Americans while attached to multiple units from Texas, Hawaii, and Fort Carson, Colorado — the latter was, coincidentally, the same unit to which he is now assigned. But his job put his life in danger.
"People started hating," he said, speaking of the threats he faced to his physical safety. "My life was stressful." So an Army captain he knew submitted paperwork to get Jamil a Special Immigrant Visa, and in 2014, he started over in America.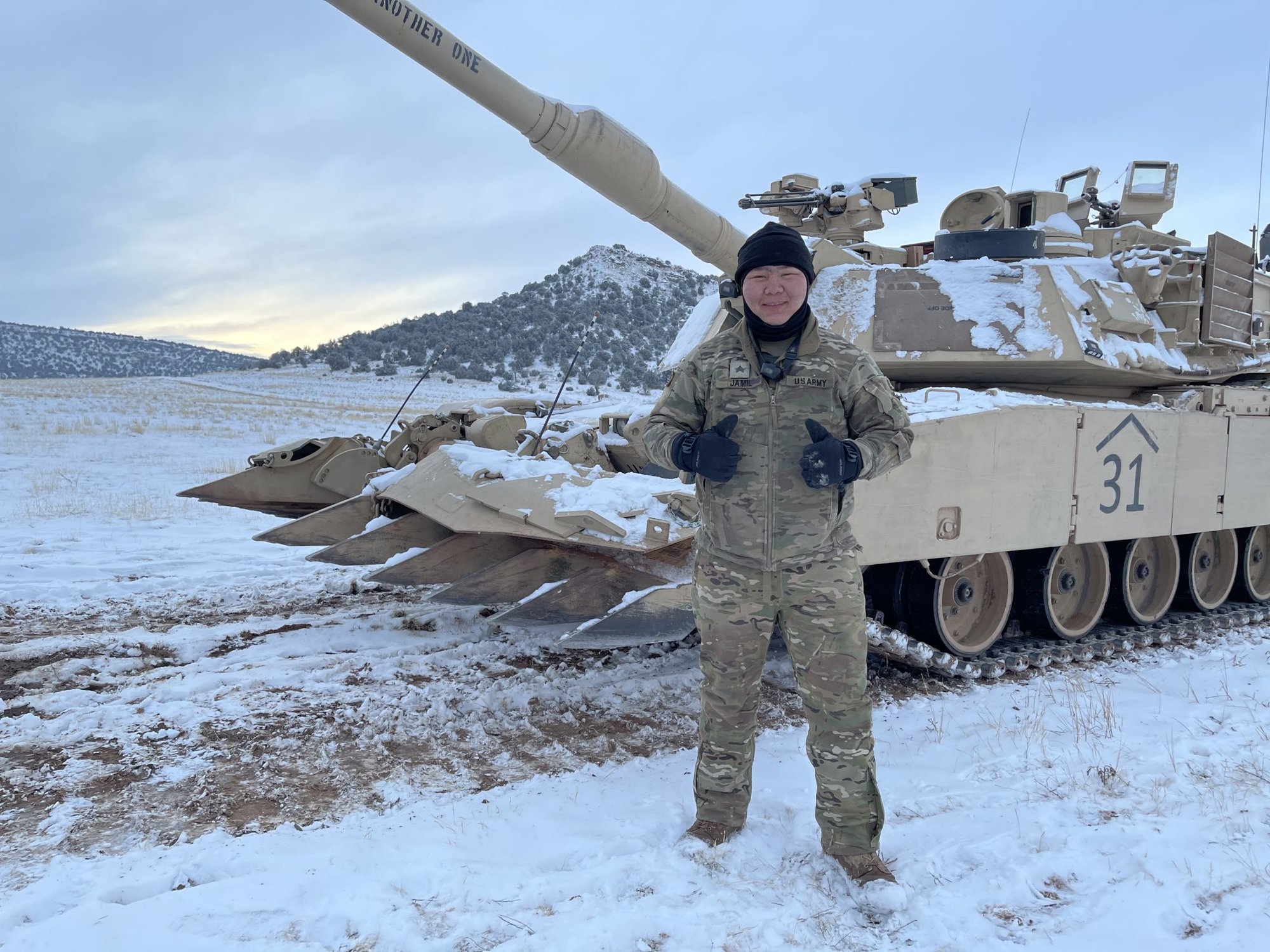 It was a huge culture shock. After years of watching American movies, he found real life didn't resemble Hollywood's depiction at all.
"I had to work — I had to pay taxes," he recalls about his first impressions. "But overall I was able to blend into society and find my way."
Whenever Jamil told people he used to work for the Army, they would thank him for his service, treating him with respect he didn't feel he deserved. He wondered what he could do to earn that respect. By 2017, it was clear to Jamil that his calling was serving his new country in the Army, and he became a tank gunner.
"Sometimes when you're a tanker, you hate your life, because your vehicle goes down all the time," he said. "But I love my tank. I love shooting guns." He compares it to the movie Fury, in which a team of soldiers played by Shia LaBeouf, Jon Bernthal, and Michael Peña declare being a tanker the best job they've ever had.
Jamil has been working privately to bring some of his extended family to America, a "work in progress," he said. Then, in September, the Army offered him a temporary assignment to work as an interpreter with the Afghan evacuees at Fort McCoy.
"Without any doubt, without any question, I accepted it," Jamil said. "I could bring some change that actually matters, help actual people."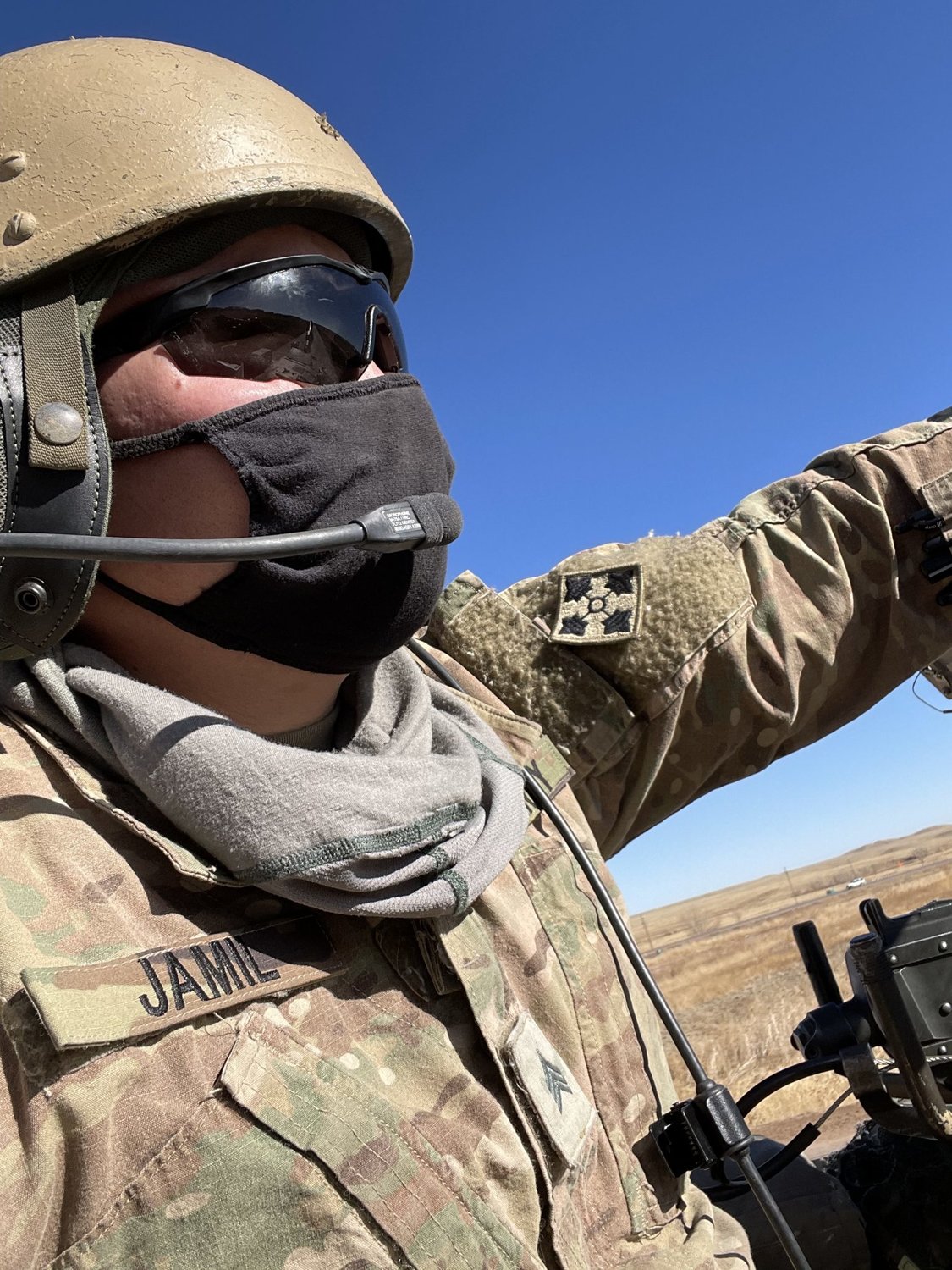 As of Thursday, Nov. 18, around 45,000 Afghans — mostly classified as humanitarian evacuees — remained in temporary camps on seven US military bases, waiting to be resettled, according to the Department of Homeland Security.
Jamil works in a clinic at Fort McCoy and initially worried that people would be extremely sick, even beyond the Fort McCoy staff's ability to help. But everything has run smoothly. His main job involves interacting with children.
"These kids had no future under the regime in Afghanistan," Jamil said.
He has bonded deeply with the patients he sees every day. The kids have told him they dream of being doctors and engineers.
"Some of them even want to be soldiers like me," he said. "That's been the most valuable experience for me, seeing how all these kids will grow up and serve their new country."
Read Next: