This article was originally published March 26, 2021, by Radio Free Europe/Radio Liberty.
The Taliban has threatened to resume hostilities against foreign troops in Afghanistan if they do not withdraw by May 1 as stipulated in a 2020 deal between the militant group and the United States.
Failure to meet the deadline would be seen as a violation of the agreement signed in Qatar last February, and the Taliban would be "compelled" to continue its "armed struggle against foreign forces to liberate its country," the insurgents said in a statement on March 26.
The warning comes a day after U.S. President Joe Biden said it would be "hard" to withdraw the last 2,500 U.S. troops from Afghanistan by May 1.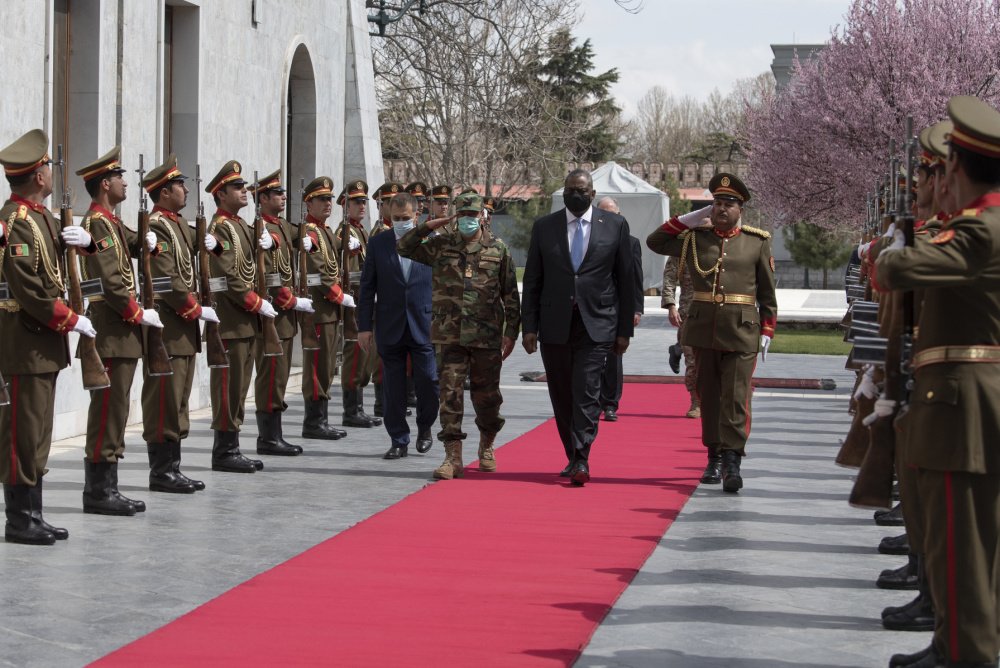 Taliban assaults on foreign troops in Afghanistan have largely ceased since the Doha deal was signed, but attacks have continued against Afghan security forces and government personnel.
Under the accord, all foreign forces are to leave Afghanistan by May in exchange for security guarantees from the militant group such as severing ties with Al-Qaeda and refusing to harbor any foreign terrorists.
The Taliban also pledged to negotiate a cease-fire and a power-sharing deal with Kabul, but the intra-Afghan peace talks, launched in Qatar in September 2020, have bogged down.
The U.S.-led NATO mission in Afghanistan currently has 9,600 troops deployed in the war-torn country.
The Taliban on March 26 said it was committed to the deal, which it termed the "most sensible and shortest path" to end America's longest war.
Responsibility for its prolongation would "be on the shoulders of those who committed this violation," the statement said.
Also on March 26, Germany's lawmakers approved a mandate to allow its troops to stay in the country until January 2022.
In his first press conference since taking office in January, Biden said he does not intend to keep the U.S. troops in Afghanistan "for a long time."
"We will leave, the question is when we leave," he said.
Asked whether he envisioned U.S. troops still in Afghanistan in 2022, the president responded: "I can't picture that being the case."
Copyright (c)2021 RFE/RL, Inc. Reprinted with the permission of Radio Free Europe/Radio Liberty, 1201 Connecticut Ave NW, Ste 400, Washington DC 20036.