Afghan nationals who have fled their homeland since the Taliban took control may soon have an easier time entering or remaining in the United States, after the Department of Homeland Security and State Department announced they would expand some terrorism-related exemptions.
According to the federal government, the changes will ensure Afghan citizens who have had to work in the country since the Taliban takeover or pay the Taliban fees to pass through checkpoints will not be barred from entering the US because of "overly broad" applications of anti-terrorism measures in US immigration law. For example, an Afghan teacher who continued to work in the country after the Taliban took control might be in violation of US terrorism-related inadmissibility grounds (TRIG) without the new exemptions.
The agencies announced the changes in a press release Tuesday, June 14, noting that the US has implemented TRIG exemptions more than 30 times in the past to ensure that individuals who have undergone screening and vetting are able to receive protection in this country.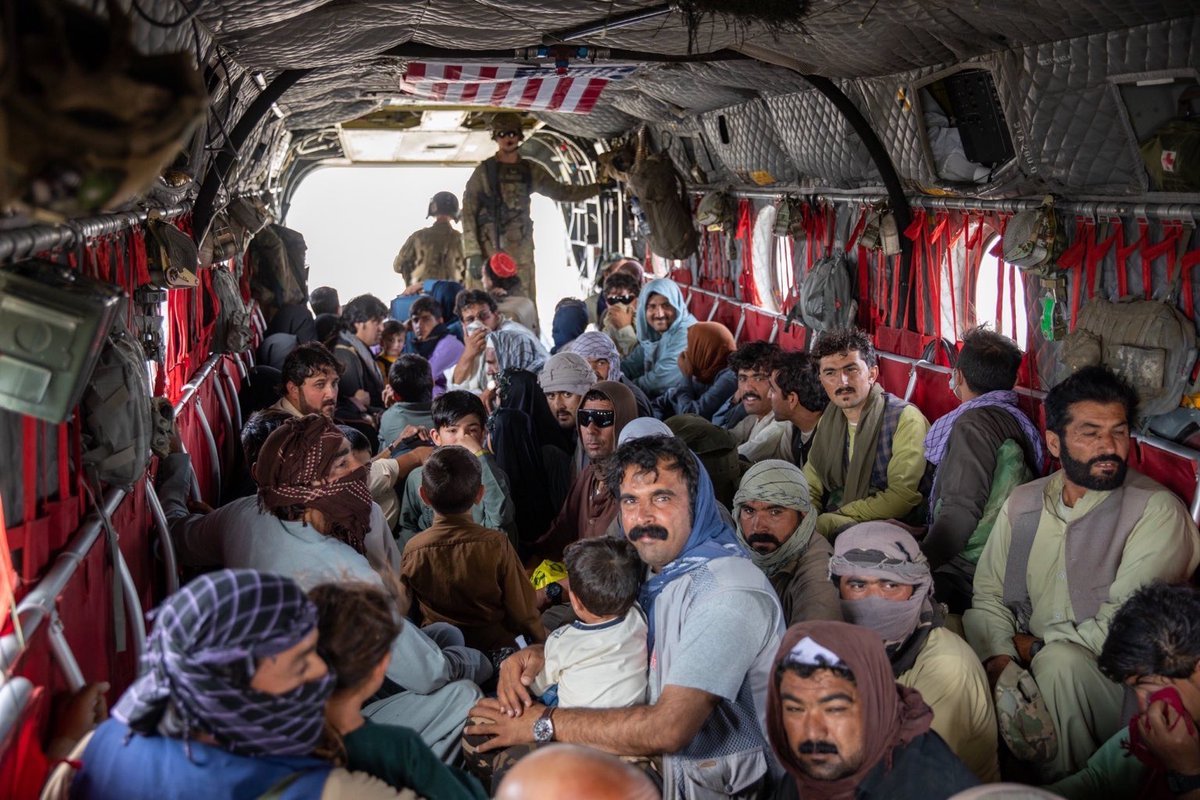 There are three new exemptions, which will be applied on a case-by-case basis, according to DHS:



Afghans who supported US military interests, specifically allies who fought or supported those who fought in the resistance movement against the Taliban, as well as Afghans who took part in the conflict against the Soviet occupation of Afghanistan between December 1979 and April 1992.




Civil servants who worked in Afghanistan between September 1996 and December 2001, or after Aug. 15, 2021. These could include teachers, postal workers, doctors, and engineers who continued to work in Afghanistan after the Taliban takeover. The exemptions would not include people who held high-level positions or directly assisted violent Taliban activities or activities motivated by allegiance to the Taliban, according to DHS.




Afghans who provided "insignificant or certain limited material support to a designated terrorist organization," such as paying a small fee to pass through a Taliban checkpoint, paying the Taliban for utilities like electricity, or serving the Taliban at one's place of business in instances where refusal might jeopardize one's livelihood.



The nonprofit coalition #AfghanEvac praised the policy change in a statement, calling it a "massive help for our Afghan allies" that will allow many previously ineligible Afghans to obtain immigration benefits from the US.
"This change makes sense and recognizes the complicated reality of life in Afghanistan while keeping stringent safeguards in place to protect our national security," Navy veteran and president of the #AfghanEvac coalition Shawn VanDiver said in the statement.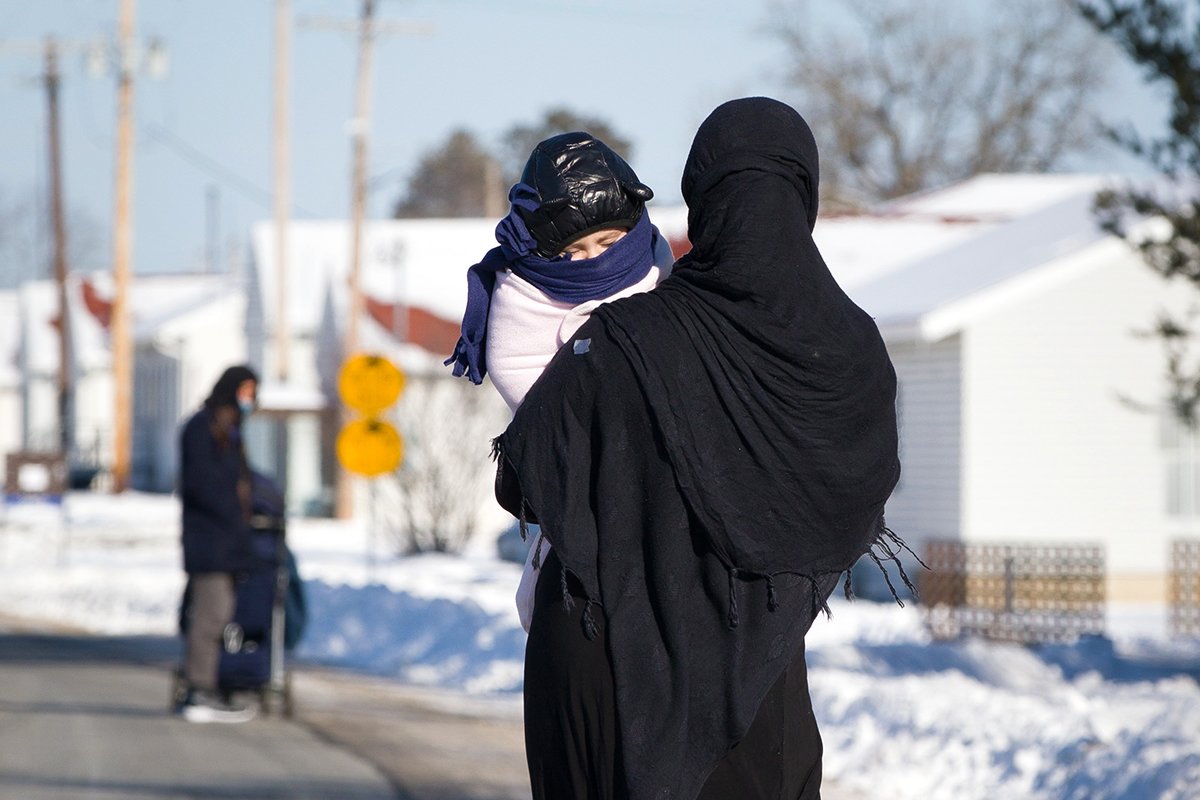 More than 79,000 Afghans have arrived in the United States since last summer, an "unprecedented historic effort," according to the federal government. Most of those individuals were part of the massive airlift during the fall of Kabul in August 2021. However, some families are still trickling into the country after spending months in hiding. Since March 1, around 2,800 Afghan nationals, American citizens, and lawful permanent residents have arrived in the US, a spokesperson for DHS told Coffee or Die Magazine.
It's difficult to gauge how many Afghans the TRIG exemptions would directly benefit, since individuals would first have to clear numerous other immigration hurdles including vetting of biometric data like facial images and fingerprints, as well as background checks by multiple federal national security agencies. But the exemptions might help at least some of the Afghans who assisted the US military and are seeking a special immigrant visa (SIV).
The SIV pipeline has been plagued by long processing times and denials, with an estimated tens of thousands of Afghans stuck in the backlog in the months leading up to the fall of Kabul. Total government processing takes more than 700 days on average.
Between October and December 2021, the most recent quarter for which State Department data is available, 117 principal SIV applications were approved. When additional family members such as spouses and children are factored in, the State Department says a total of 424 visas were issued.
Nearly 4,000 people were awaiting processing of their completed SIV applications during the same time frame, and almost 30,000 had partially completed applications pending.
More than 1,000 applicants were denied SIVs or had their approval revoked during the three-month period. According to the State Department, denials can result from insufficient documentation, failure to prove that an applicant worked for the US government or other qualifying organization, or because of "derogatory information" on an applicant's record, which could include terrorism-related activity.
The effect of the policy change may be even more meaningful for Afghans who were unable to leave the country during the initial evacuation. The longer they remain living under Taliban rule, the more likely they are to have to work, serve Taliban fighters in their business, or pay a toll or other fee to the Taliban.
But before those Afghans can benefit from the TRIG exemptions, they must overcome a greater hurdle: making it out of the country in the first place. Since the US no longer has an embassy in Kabul, in many cases prospective immigrants must travel to another country to apply for a visa, a journey that is fraught with danger.
A State Department spokesperson told Coffee or Die the department is currently "supporting departures" of US citizens, legal permanent residents, and their eligible family members from Afghanistan. The spokesperson also said the department is supporting travel for SIV holders who already have their physical visas. Additionally, the State Department is supporting travel "as capacity and operational conditions allow" for SIV applicants who are farthest along in the process, the spokesperson said.
Read Next: