Born in Kabul, Fardeen Wafa became a translator for the US military when he was 17.
By the time he was 24, he was an American citizen and an American soldier.
This week, as his home country fell, he's been awake day and night in breathless text conversations with his family as they've fled toward Kabul's airport following several days of hiding from the Taliban.
He even received text messages as the streets outside his family's temporary hiding place filled with Taliban fighters.
"​​I really am losing my mind because of my family that, you know, I did all my service my time and everything with the US government, and now they're left behind at the hand of enemy and I cannot do nothing," Wafa told Coffee or Die Magazine Tuesday.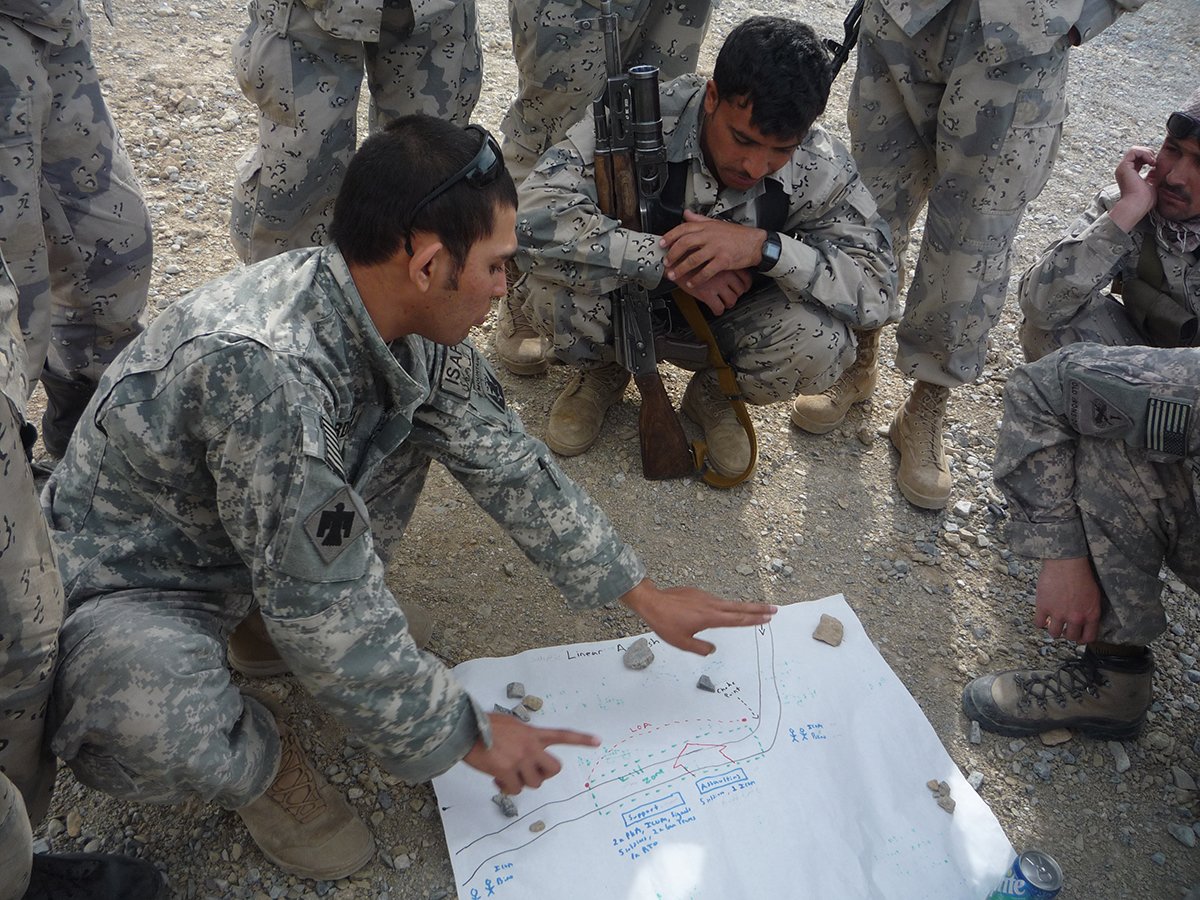 Wafa said Taliban forces briefly detained his family at one point in the last few days, but his family is now awaiting a flight out of the country.
"I never thought this was going to happen, that the Taliban would ever come like this and take over the entire country," Wafa said. "It's my family that we're talking about, but if we talk in general, it's not going to be only my family, and after like a month or two, or a week, or a month, or maybe in the next few months, the situation is going to completely change."
Wafa believes the Taliban's promises of peace are lies.
"They're going to start hunting down every single person who worked with a US family member, with the US military, or with a US government [representative], and they [will] try to hunt down their families and they go after their families," Wafa said. "That's what they do."
As a boy, Wafa and his family fled Afghanistan to Pakistan after the Taliban took over in the early 1990s. He learned English in school there.
After the US invasion in 2001, Wafa realized his bilingual ability could be a source of income. He and his mother moved back to Afghanistan toward the end of 2006, and Wafa passed a language test to become an interpreter for the US Army early in 2007. At first, he just wanted to add to his family's income, but after working with the US troops, he fell in love with the life of a soldier.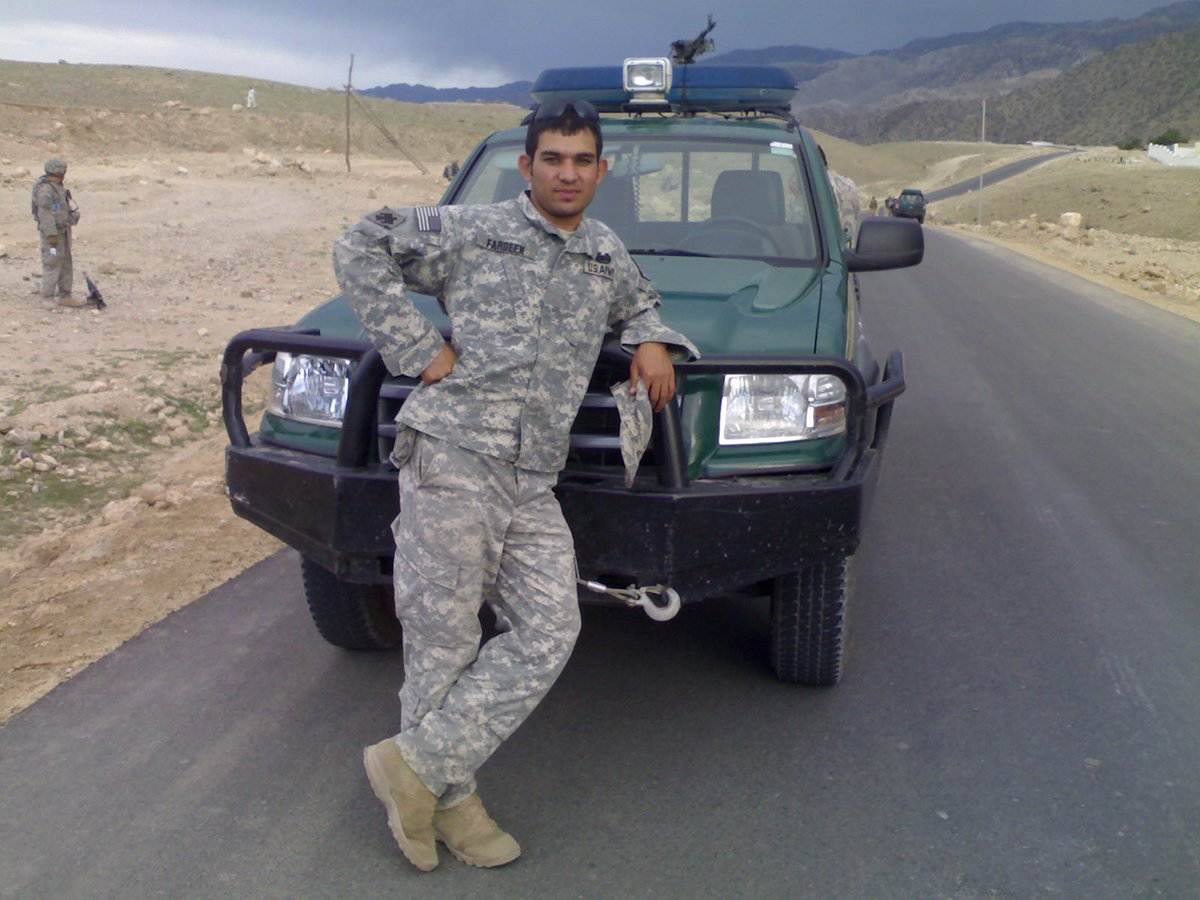 Wafa worked with several different units over three years as an interpreter, quickly becoming a trusted member of teams he was assigned to and receiving multiple commendations. His decorations and letters of commendation often stated that, without Wafa as translator, a mission would have failed. In a memo dated Nov. 17, 2010, US Air Force Provost Marshal Capt. Gilbert Wyche commended Wafa for his work with the 342nd Military Police Detachment.
"Since being attached to the 342 MP DET, you have always worked outside your hours making sure everybody on the team is taken care of," Wyche wrote. "Without your translation skills, mixed with your personality, we truly would not be able to do the mission. The many cases you have helped us solve have not gone unnoticed."
On Sept. 26, 2010, Wafa was out on patrol with a Maryland Army National Guard infantry unit in Laghman province. Sgt. Derrick Miller confronted an Afghan man and accused him of being a Taliban scout. An altercation erupted and Miller shot the Afghan in the head.
Wafa said he immediately grasped the danger he and his unit were suddenly in. Nearby Afghan National Army soldiers had heard the shot. If they believed a US soldier had killed an unarmed Afghan, there would be bloodshed.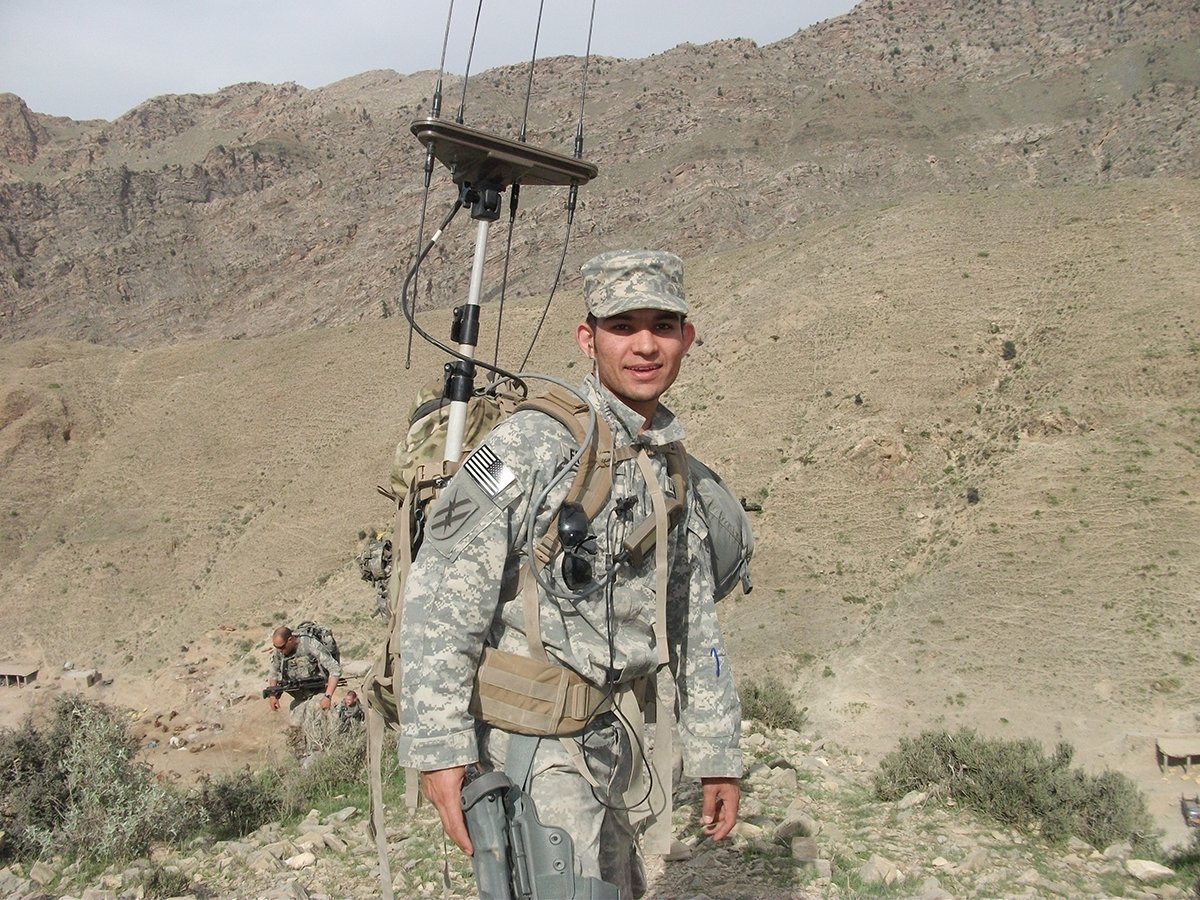 Wafa jumped in and told the ANA soldiers not to worry and that the Afghan the soldiers were interviewing was alive and waiting in his truck.
But the truth followed the soldiers home.
While some of the US soldiers told investigators the Afghan had reached for Miller's 9 mm Beretta pistol, Wafa told them what he had seen: Miller had shot the man in cold blood after he refused to tell Miller information that he was demanding.
The US Army Criminal Investigation Command relocated Wafa to a compound where two bodyguards were assigned to him at all times.
The Army then flew Wafa to Fort Campbell, Kentucky, for a trial in which Miller was found guilty and charged with a life sentence.
Investigators and other US soldiers who had served alongside Wafa over the years rallied together to ensure he wouldn't be sent back to Afghanistan, where death almost certainly awaited him. He was offered the option to stay in the US, and he immediately went into a military recruiting station and started the process to join the Army.
Wafa joined the US Army Reserves as a linguist, shipped off to basic training in November 2013, and was assigned to the 752nd Military Intelligence Battalion. He gained citizenship the same year and served until 2017, when he was discharged to Individual Ready Reserve. Wafa now lives in Illinois in an area he loves, but the last few weeks have been a rush of panic and worry as the Taliban rolled over Afghanistan.
Wafa contacted his family and instructed them to flee their home, which was full of photos and documents. He had fought the Taliban for years and knew it was a matter of time before they started going door to door in search of "traitors."
"My hands are tied up, and that's it. I'm just worried that I can do nothing for them," Wafa said. "I have no idea who to ask for help and how to get them out."
As of Tuesday, Wafa's family had seen the Taliban searching the area right outside of the building they were in.
One of Wafa's brothers spoke with Coffee or Die Magazine briefly early Tuesday (his name is being withheld for his safety), and he explained the family's current situation.
"If [the Taliban] know about this, that their family is in [the] US Army, or they have worked with them before, and they are living now, they will not leave anyone," Wafa's brother said. "They will not leave one person alive. So because of this we have left everything and escaped in another safe room. But nobody, for now, knows that we are living."
Every second that goes by, he said, their safety is dwindling. Wafa has been reaching out to every person in his former chain of command, state representatives, and other individuals and organizations, desperate for help.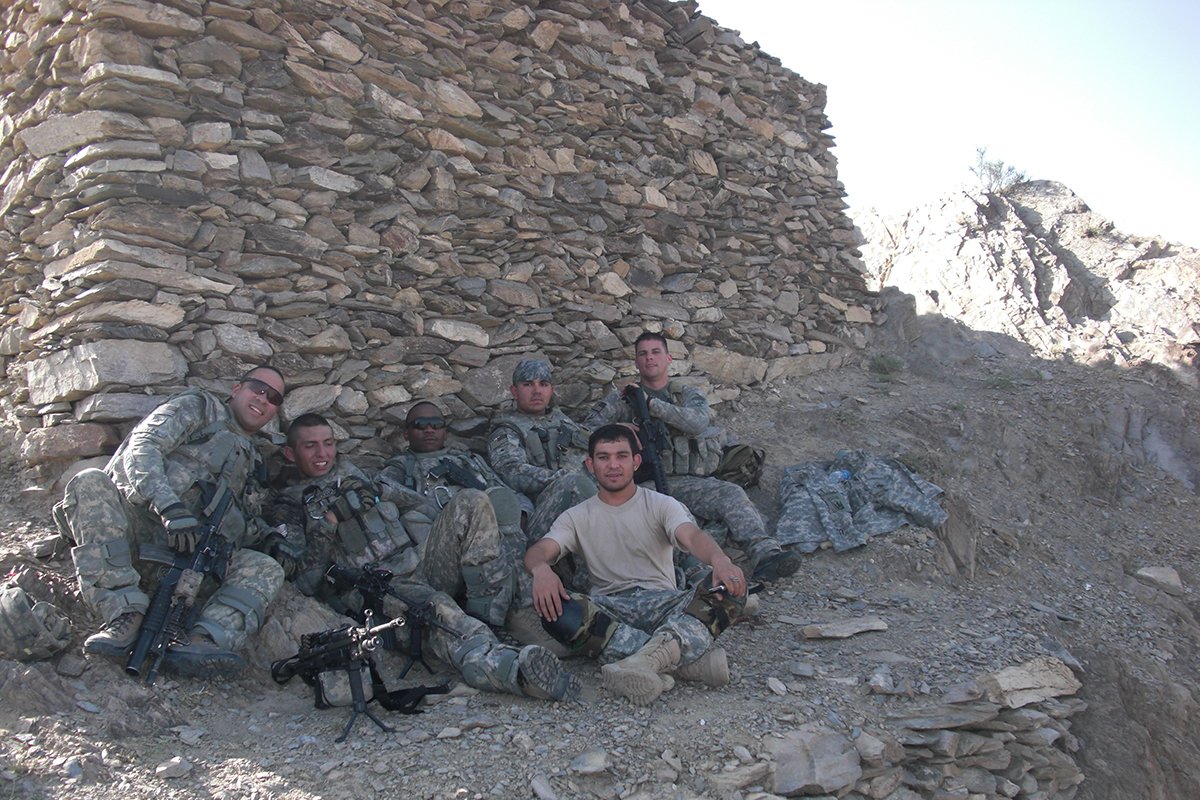 The email inbox for the emergency visa applications for Afghans who worked with the US crashed over the weekend, according to reporting from SpyTalk. The temporary downtime bounced thousands of emergency visa applications, something that left Wafa and his family gravely concerned.
SpyTalk received communication from a State Department official that confirmed that the email account had been overwhelmed, but the official also said the problem has been resolved.
"The volume of emails temporarily overwhelmed the email system," a State Department official told SpyTalk.
Tuesday, the US announced plans to fly up to 9,000 people out of the country per day during the evacuation.
"Tomorrow and over the coming days, we will be transferring out of the country thousands of American citizens who have been resident in Afghanistan, as well as locally employed staff of the U.S. mission in Kabul and their families and other particularly vulnerable Afghan nationals," a Defense Department statement reads. "And we will accelerate the evacuation of thousands of Afghans eligible for U.S. Special Immigrant Visas."
Wafa hopes his family members will soon be able to catch a flight to the US. Their safety was one of the main reasons he helped the US and fought for his country.
Read Next: