The Taliban have made rapid gains across Afghanistan, capturing half of the country's provincial capitals as of Friday morning. Coffee or Die Magazine is following the quickly deteriorating situation and will continue to update this article. All times are Eastern Standard Time.
5 p.m. Friday, Aug. 13, 2021
The small city of Pol-e-Alam (or Pul-e-Alam) was reportedly in Taliban hands by midday Friday. Pol-e-Alam is just over 40 miles from Kabul, which is the closest that fighters have been reported to the capital city. Pol-e-Alam is the capital of the eastern Logar province, which shares a border with the province of Kabul. The Taliban now reportedly have possession of 17 of the nation's 34 provincial capitals, along with four other cities that have reported fallen Friday.
4:30 p.m. Friday, Aug. 13, 2021
The US Embassy in Kabul is directing staff to destroy sensitive materials such as papers and electronics, as well as any items with embassy logos, American flags, or other items "which could be misused in propaganda efforts," CNN reported. A management notice sent to personnel Friday said burn bins, an incinerator, and a compactor would be among the methods provided for "destruction support."
A State Department spokesperson told CNN destruction of sensitive materials is standard during US drawdowns at diplomatic posts.
4:15 p.m. Friday, Aug. 13, 2021
A well-respected Afghan warlord and former governor known as the "Lion of Herat" capitulated to the Taliban Friday, Aug. 13, following weeks of fighting in Afghanistan's third-largest city, according to the insurgents and local officials. Read the rest of the story here.
3 p.m. Friday, Aug. 13, 2021
United Nations Secretary-General António Guterres said "Afghanistan is spinning out of control" and called on the Taliban to halt their offensive and "negotiate in good faith" with the Afghan government Friday in an on-camera statement.
Guterres said at least 241,000 people have been forced to flee their homes and humanitarian needs are growing by the hour. Hospitals are overflowing, food and medical supplies dwindling, and roads, bridges, clinics, and other infrastructure have been destroyed, he said.
"Every day the conflict is taking an even bigger toll on women and children. Continued urban conflict will mean continued carnage with civilians paying the highest price," Guterres said, reminding both parties that targeting civilians amounts to a war crime.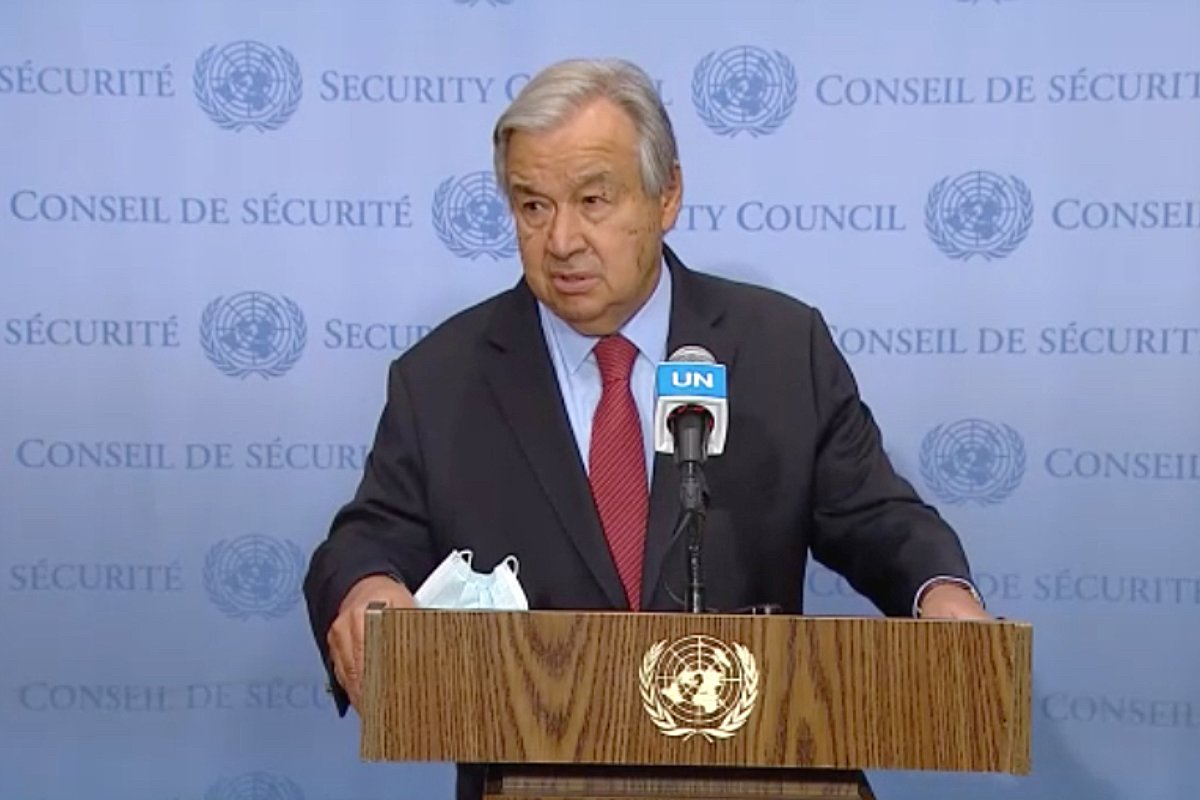 The secretary-general said he was "deeply disturbed" by early reports of human rights restrictions by the Taliban.
"Seizing power through military force is a losing proposition that can only lead to prolonged civil war or to the complete isolation of Afghanistan," he said.
11:30 a.m. Friday, Aug. 13, 2021
Only a "core diplomatic presence" will remain at the US Embassy in Afghanistan, according to the Biden administration. All other personnel are withdrawing and two Marine infantry battalions plus the Iowa National Guard are preparing to assist in the impending evacuation amid steady Taliban gains across the country.
"We're all packed and ready. Just waiting on that green light," a designated marksman with 1st Battalion, 8th Marines, told Coffee or Die.
10 a.m. Friday, Aug. 13, 2021
The New York Times reports the Taliban seized control of three major cities in western and southern Afghanistan by Friday: Lashkar Gah, the capital of Helmand province; Herat, the country's third-largest city and a cultural hub; and Kandahar, the country's second-largest city.
Read Next: Up to 8,000 US Troops to Kabul, Marines Ready for Embassy Evacuation as Taliban Close In