Scott Elwell, an Army officer from the 10th Mountain Division, commanded a battery at a forward operating base in the far northwestern corner of Afghanistan — a place they called "the end of the world." A November 2010 firefight wounded eight of Elwell's men and killed a popular sergeant first class named Todd Harris.
Afterward, the American soldiers turned an empty bomb canister into a memorial for their fallen friend. They taped Harris' picture to the outside and wrote messages to him on the metal with a Sharpie marker. When it was time to go home four months later, Elwell had to leave the bomb canister memorial behind. Something about Army regulations or whatever. So on that final morning, with the last CH-47 Chinook helicopter on its way to pick up his remaining soldiers after 12 months at war, Elwell knelt down and taped his Bronze Star medal to the inside of the canister, out of sight, with a large amount of electrical tape. He whispered, "I'm sorry."
"I suppose the gesture seems sort of silly now or perhaps, to others, even meaningless," Elwell says a decade later. "Medals and ribbons are merely pieces of metal and cloth. I couldn't bring him back. I couldn't make his family whole again. I left more behind that day than a simple medal — I left a part of me that will never be whole again too. I'm so sorry, Todd."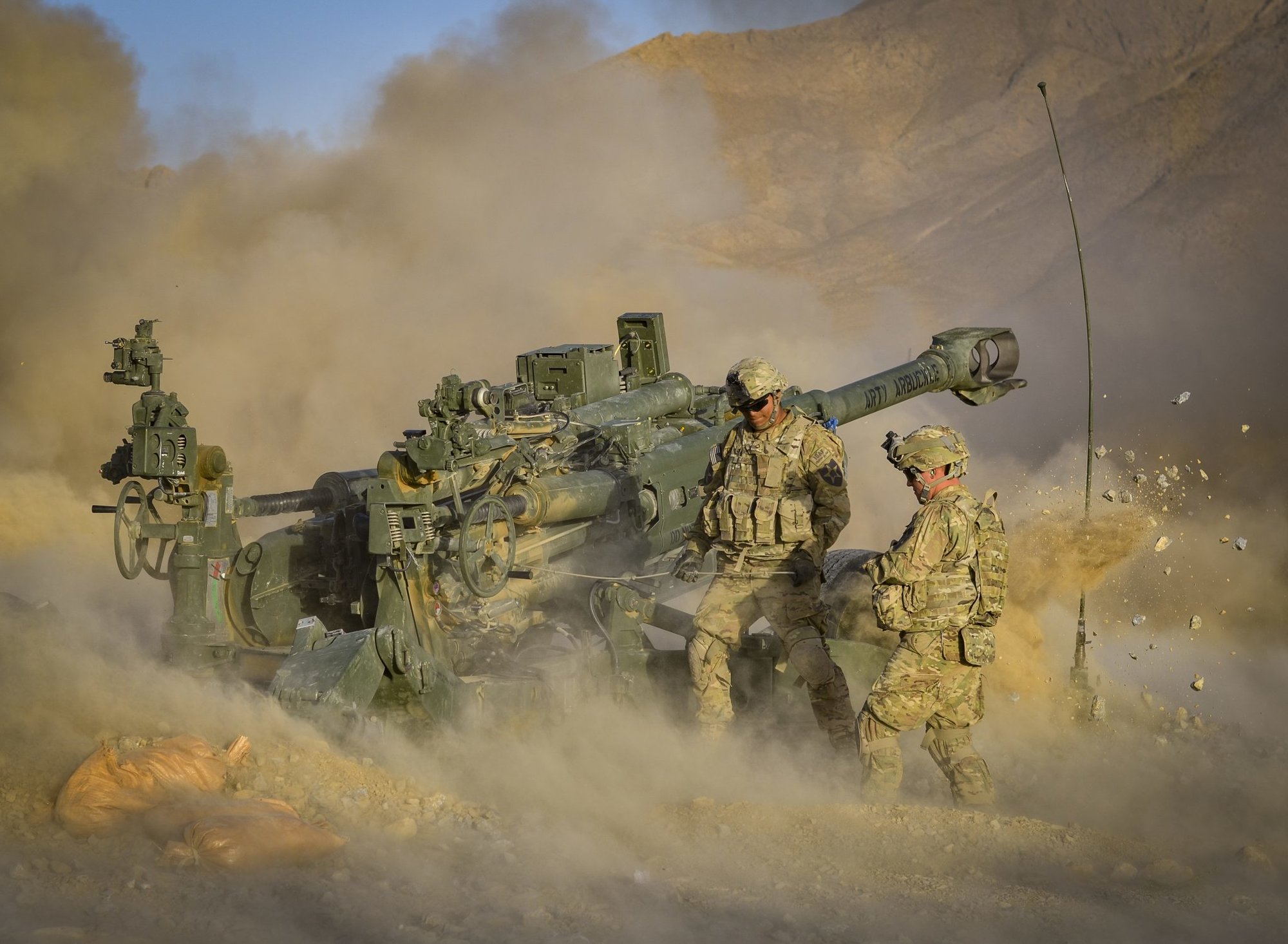 Alexander's army left behind new cities and legends of blue-eyed progeny. The British left behind their garrisons and the Durand Line. And when we arrived, we found what the Soviets had left behind and put it to our use. We lived on their bases and used their runways and drove on the roads they'd built. We observed evidence of the Soviets' defeat — the rusted tanks and trucks and picked-apart planes — and shook our heads in awful wonder at the fate of our former enemy.
Now we wonder whether another foreign army will one day commandeer our old bases and similarly shake their heads at all the things we left behind. If that ever happens, and it most likely will, then those other soldiers will surely find the words "Keavy Metal" scribbled in a few odd places across Afghanistan. That's the nickname that Keavy Rake left behind. On walls, in bathrooms, on desks and doors and chairs and Hesco barriers. Every place she visited in Afghanistan, the Air Force officer used a Sharpie marker to tag her presence, no matter how impermanent it had been. Deep down, she knew America would leave one day. And when she imagined the Taliban, her enemies, taking over all the places she'd been, Rake wanted them to know she'd been there first.
"It was a flex on them — like, 'I was here mothafuckas,'" she says later. "Afghanistan was ours while we were on the ground and in the air. We owned that space. I wanted people to know that. Right, wrong, or indifferent."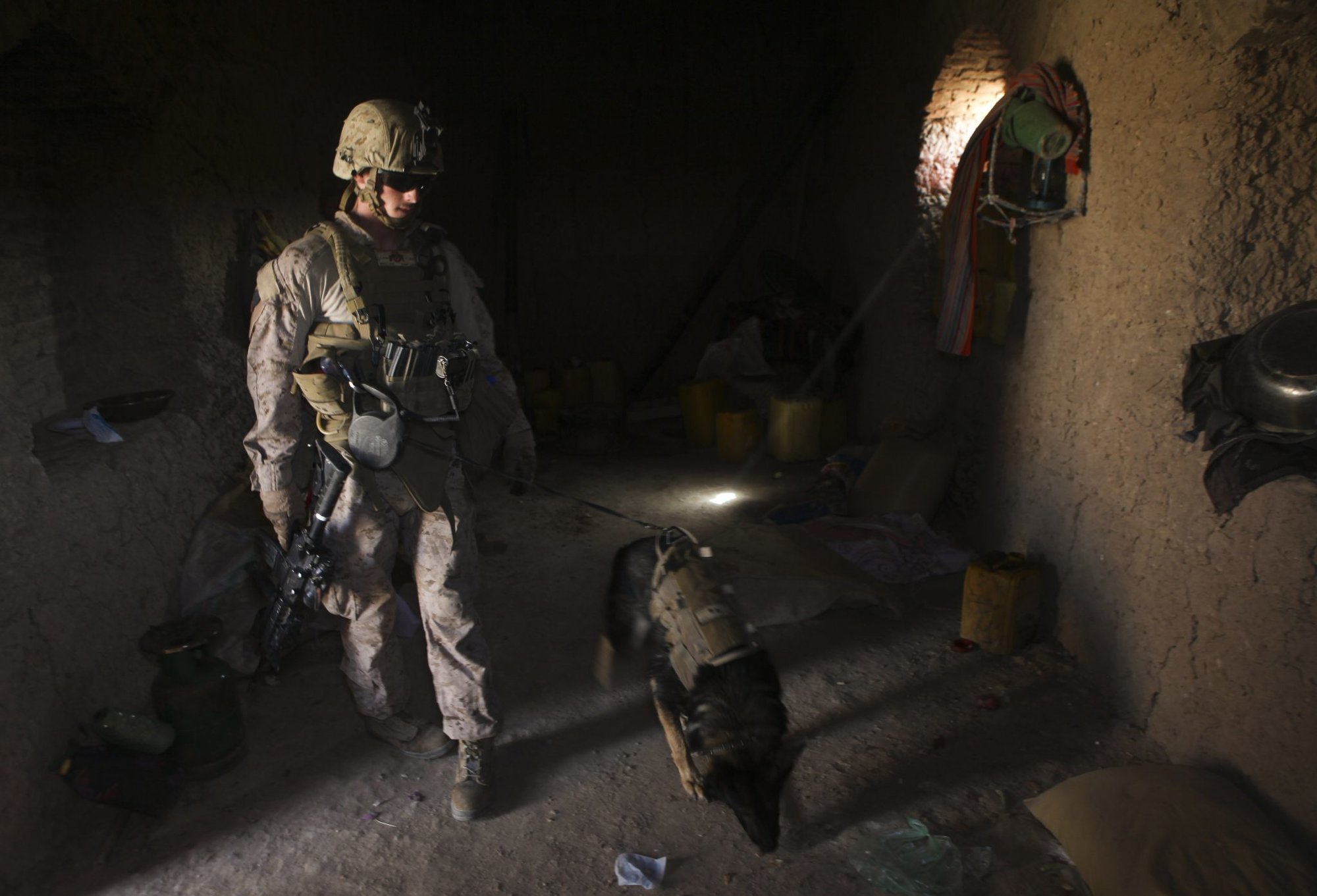 Afghanistan wasn't called the "forever war" for nothing. For those of us who served, the war was a fixture of life as perennial as the holidays. We measured time by deployment cycles. We got used to war as a way of life, living in that constant no man's land between coming and going, preparing and recuperating. A lot has changed since 2001, but the war in Afghanistan was always there, even when we did not go to it. And it was sometimes hard to go on living when we knew our war wasn't over. At some point over the past 20 years, every American who served in Afghanistan has privately wondered, Have I done enough?
For many Americans the war became an abstraction that had little bearing on their day-to-day lives. And we sometimes wondered how life at home could go on so easily while the war was still there. For some of us, home started to feel a little like a foreign country, and fellow veterans were the only ones who spoke our language. The war was our shared experience. A tribal bond. And our tribe kept growing as the years advanced and we passed the baton down to younger and younger generations — including some soldiers who weren't even alive on 9/11.
After a certain point, we didn't know what victory was supposed to look like. But we knew one thing for sure: Outright defeat was never going to happen so long as Americans were there. Until that horrific attack on Aug. 26, 2021, that killed 13 Americans, we hadn't lost a soldier in combat in a year and a half. And during the war's waning years, only a shadow of the 100,000 of us who had once been in Afghanistan remained. Would a stalwart force of a few thousand American troops have been enough to avoid the disaster that struck Kabul on Aug. 15, the day the Taliban took over? We'll never know.
Now we're all home and our war is over, so what's the thing to do? Do we mourn, get mad, or just quietly move on? It's probably too soon to say. Best we can do for now is simply take a moment and remember what we left behind. We must remember, because when the towers fell, "never forget" became the mantra for which we marched to war.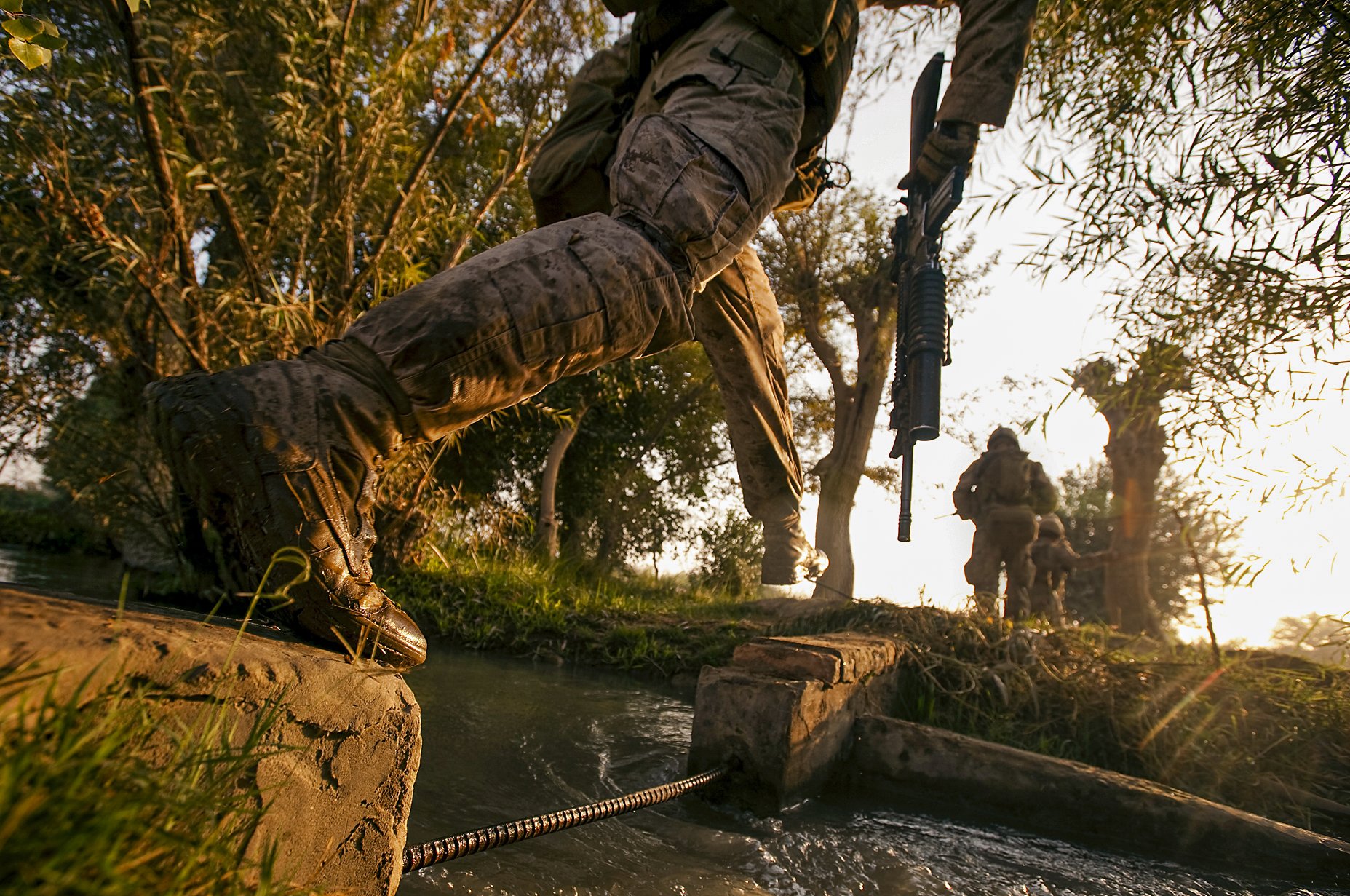 We left behind a lot of stuff in Afghanistan. Things with mass and volume that emitted smells and reflected colors — the inanimate detritus of America's military-industrial might. Forklifts and trucks and aircraft and generators and gym equipment and more than 100,000 shipping containers. We left behind night-vision goggles and weapons and radios. We tore apart at least 850 MRAPs and turned them into scrap. We left behind nearly 200 million pounds of vehicles, equipment, and other gear — altogether worth billions of dollars. We left behind weapons and ammunition, too. Much of it belongs to the Taliban now.
When he departed Afghanistan for the last time seven years ago, Russell Worth Parker was dismayed by how much gear and equipment America had chosen to leave behind and go to waste. "What struck me most was watching the reduction of MRAPs," says Parker, who was a Marine officer. "It was apparently more cost effective to destroy them than transport them home. There was a huge lot of them next to the flight line, and every time I flew somewhere their assemblage was reduced as they were processed through a huge shredder. It was like watching stop-motion photography."
At the time, Parker was reading a book that described the logistics surge that had landed all that American stuff in Afghanistan in the first place. The subsequent waste he witnessed highlighted America's listless aims in Afghanistan. "We just responded to moments for 20 years," Parker says.
We left what we'd built: new roads, new schools, and new wells. We left barbed wire and Hesco barriers and plywood huts and fabric tents and stacked CONEX trailers. We left behind empty flagpoles and extinguished burn pits and fortress walls constructed from concrete barriers that we'd decorated with murals depicting our unit emblems and the twin towers.
We left what we'd brought: laptops and electric keyboards and guitars and video games and water bottles and MREs and Rip It energy drinks and packets of Met-Rx protein powder. We transported these things halfway around the planet to re-create in the war little slices of our American lives. Yet, when it was time to go, we left so many of those things behind. Why were they so easily discarded? Had they lost their value? Perhaps — but not for the Afghans who found them. Today a market exists outside of Bagram Airfield where merchants pawn our "leave-behinds."
We left evidence of the violence we inflicted on our enemies. Over a combined 16 months in Afghanistan, F-15E pilot Matt Cisar left behind 5,000 pounds of tritonal high explosive. "But these are the things we tell ourselves and others to compartmentalize the experience," Cisar says. "And I say this with humility knowing that we — aircrew — did not have the same existential encounters that many of our soldiers, sailors, Marines, airmen, and coalition partners did."
Years later, knowing he'd never go back to Afghanistan, Cisar left behind an empty whiskey glass on his dining room table. "Reading news of the US leaving Bagram and seeing friends' reactions on social media got me thinking on a deeper level," Cisar says. "A glass of whiskey helped."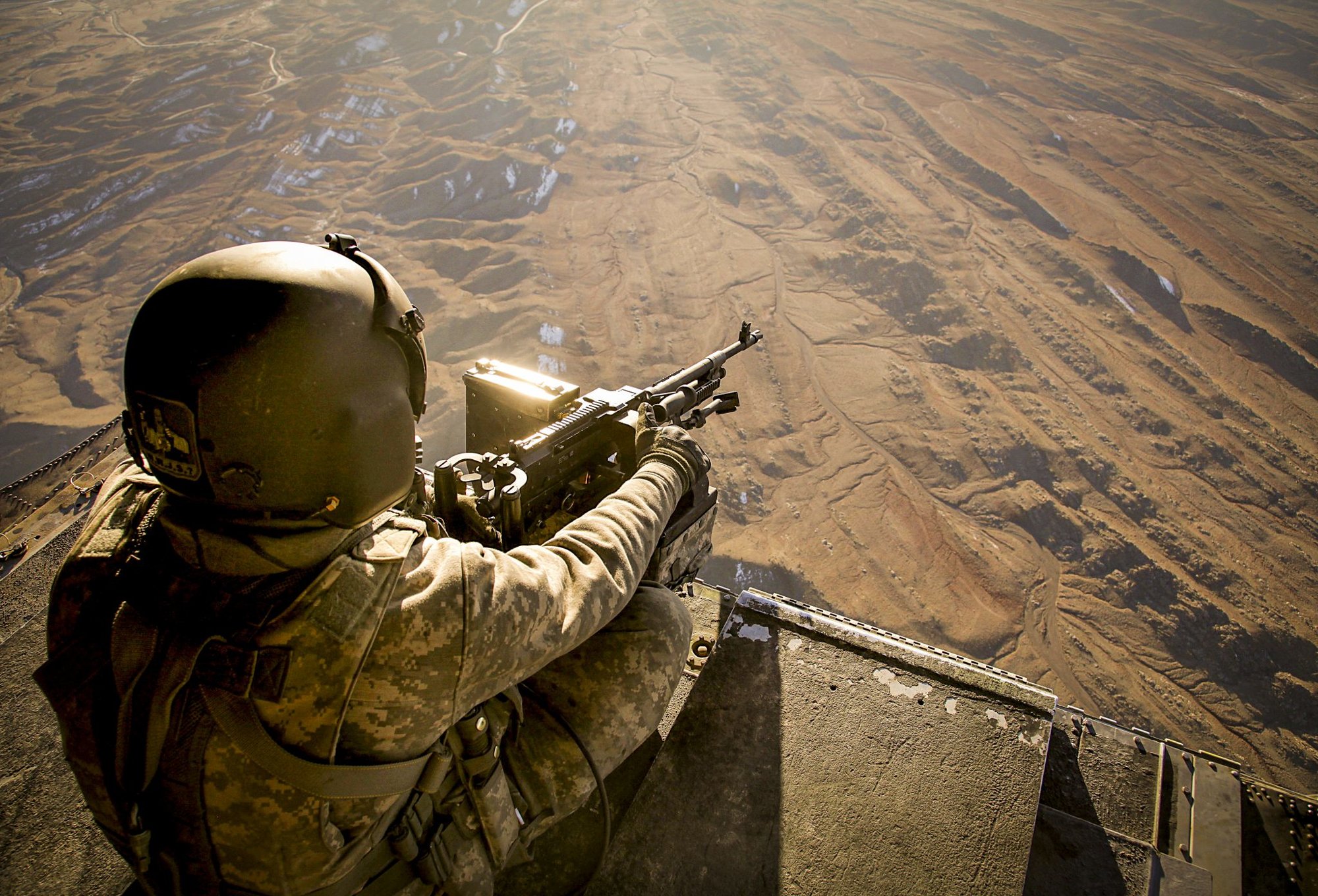 Chris Brownlee, an Army combat engineer, cherished his compass. It had a green aluminum body, a locking bezel, and a green lanyard. In the age of GPS, Brownlee took comfort in the compass's simplicity. He even used it to relay enemy positions to within an accuracy of 10 meters for Navy F/A-18 warplanes.
"My compass let me know where I was and where my men were," he says. "I used it in the worst firefight of my life."
In the summer of 2012 in Ghazni, however, Brownlee says he lost his way.
"I picked up a pomegranate and tried to eat it while two dead men, the pomegranate owners, dangled from a tree," he says. "I was looking for a sweet and tart snack and contemplating how little blood was coming off their bodies. None of us even checked to see if they were alive. They may have been."
When Brownlee left Afghanistan, he lied about losing the compass and was charged $48 to replace it.
"I lost my moral compass in Afghanistan," he says, "but at least I've still got the one I stole from the Army."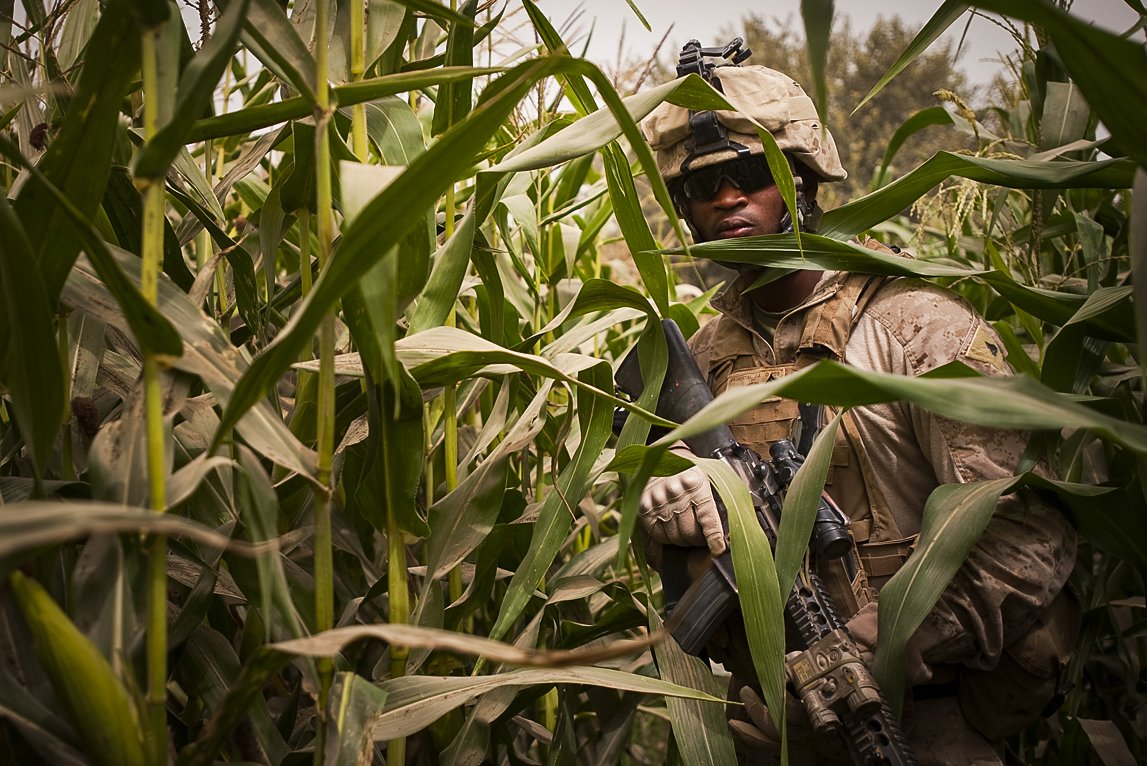 Some things we brought to war we left as gifts. Sebastian Junger, a conflict journalist, left behind his jacket when he departed Afghanistan's Panjshir Valley during the fall of 2000 — about one year before the Sept. 11 terrorist attacks.
"I was with [Ahmad Shah Massoud's] forces as they fought the Taliban," Junger says. "It was very cold and I had a thick fleece jacket, vaguely military, that I wore a lot. Before I left, I gave it to a young Afghan guy who was helping us. We'd gone through a lot on that trip, and I was relieved to get out of there alive, and it felt good to give something away."
On his first tour in Afghanistan in 2006, Mark Jacobson, a diplomat who served in the Army and Navy, left behind a University of Michigan baseball hat. He gave the hat to a child at an orphanage.
Phil Caruso, an Air Force intelligence officer, left behind a pair of woolen slippers that his sister had knitted for him to wear under his boots in winter. He left the slippers with an "extremely poor" Afghan man who had repeatedly crossed over the mountains from Pakistan to deliver intelligence reports to the Americans.
"During one of our meetings, I noticed he literally had holes in his shoes, which he somehow survived with in his travels," Caruso says. "I took the slippers out of my boots and gave them to him to stay warm. I later tried to get him out of Afghanistan but failed to get the intelligence bureaucracy behind me to do so. I don't know what happened to him."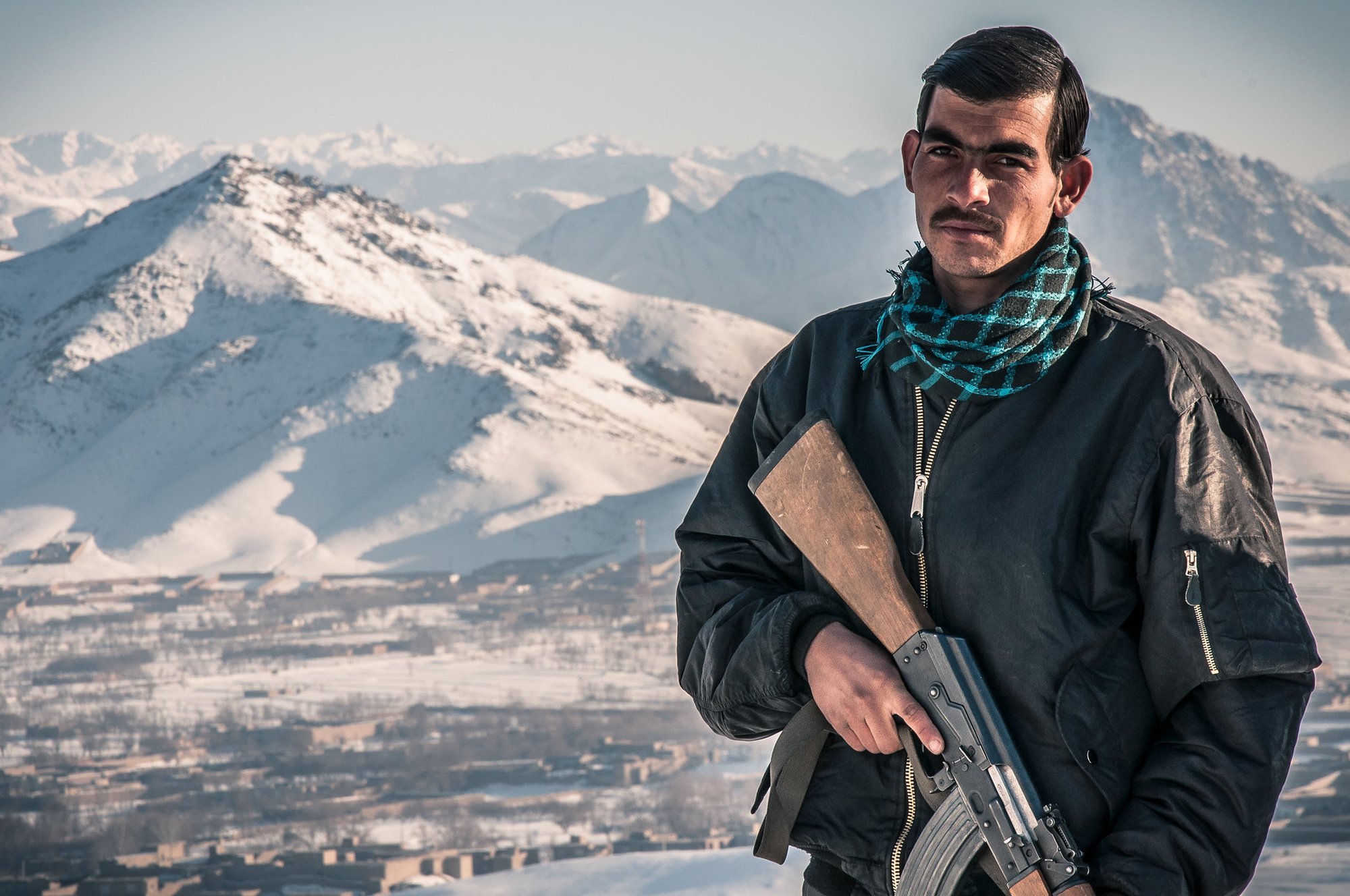 When he left Afghanistan in 2009, Marine infantryman James LaPorta left his rigger's belt behind with an Afghan interpreter. "In some ways, he looked like a child playing dress-up in his father's clothes," LaPorta says. "Nothing fit as it was supposed to, which is analogous to the war itself."
For her Afghan friends, Keavy Rake left behind clothes — jackets, flannels, T-shirts, stuff like that. She left cameras and books and DVDs. Even jewelry and makeup. And selfies, too. She left behind a lot of selfies. "Many Afghans had their first experience with an American woman with me around and wanted pictures with me," she explains. For one Afghan interpreter who'd become a friend, Rake left behind a bracelet and a headband. For another friend, a female Afghan soldier with a teenage son, Rake left a stack of clothes and shoes and bags and books and "really good" headphones and two care packages from America.
"I wish I could have left more," Rake says. "I knew I'd leave and we'd all leave. Especially toward the end. These things we left behind, the rest of our generation will never know. The entirety of my adult existence is overshadowed by Afghanistan. I left behind parts of my soul, my heart, my friends. I think about it often — these things we left behind."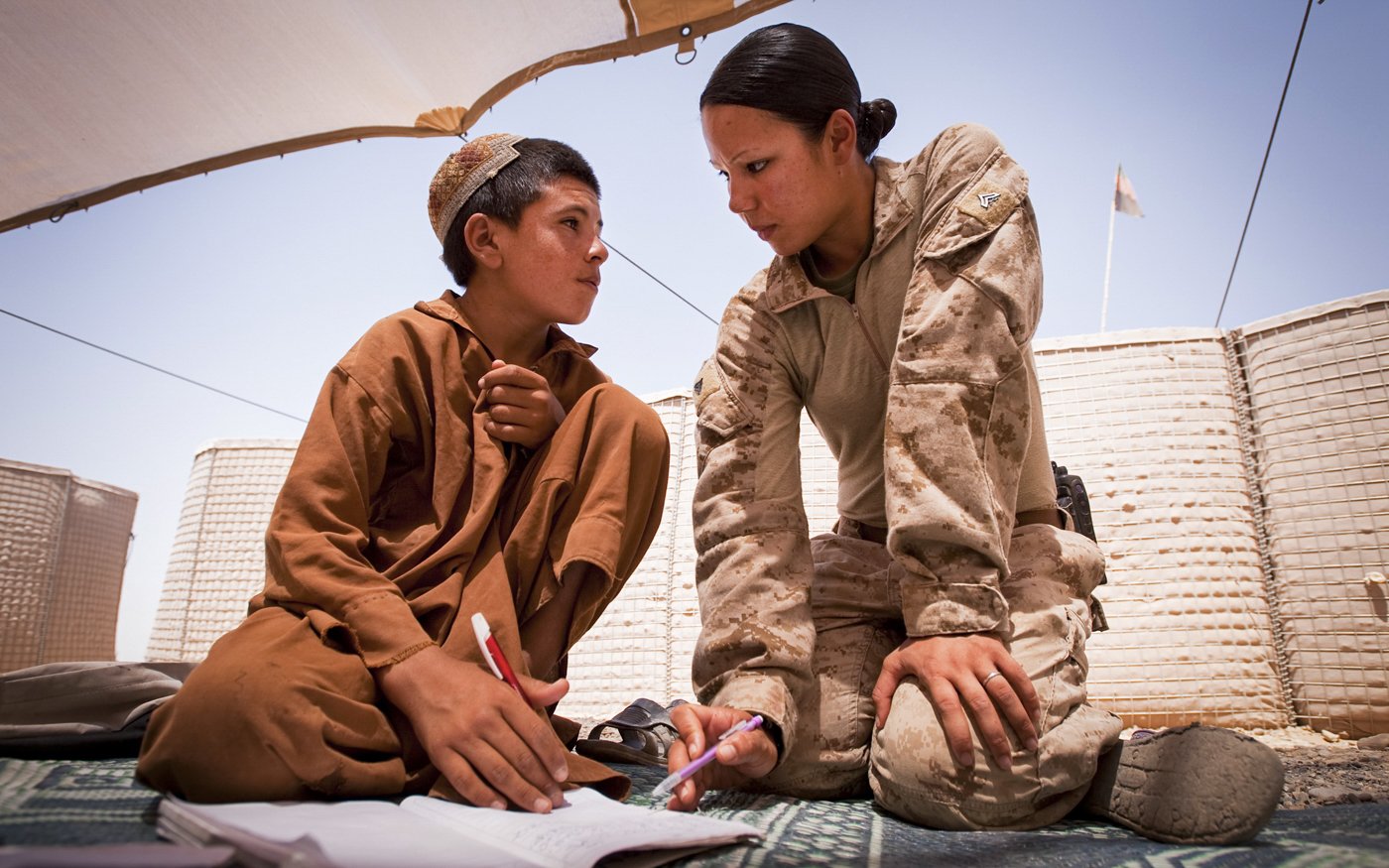 Army pilot Travis Clovis left behind some pieces of a helicopter he crashed — a refueling probe, composite rotor blades, and a lot of aluminum. But those were replaceable things. The friends he later lost to other accidents were not. "When I think about the war, I debate in my own head our impact and whether or not now is the time to leave," Clovis says. "But mostly I think about Steve, Tom, Scooter, Howie, Randy, and J.B."Yes, we left a lot of things in Afghanistan. But we left behind no missing Americans and no prisoners. And we did not leave our dead in cemeteries on foreign soil, as we did in other wars. We brought them all home, but we will never recover the unfinished arcs of their 2,461 interrupted lives. And we must also remember the more than 100,000 Afghans who died, soldiers and civilians alike. We fought this war together, and we will forever carry the names of all the lives we lost.
For Clayton Hutmacher, an Army pilot who commanded the 160th Special Operations Aviation Regiment, four names are etched into his memory: Mark O'Steen, Tom Gibbons, Greg Frampton, and Danny Kisling. These Army special operations aviators died Jan. 30, 2003, after their helicopter crashed during an exercise on a range outside of Bagram Airfield. A special operations task force recovered the four bodies.
"It was windy and cold the next evening when we sent our fallen home to their families on board a C-17," says Hutmacher. "I think of them often."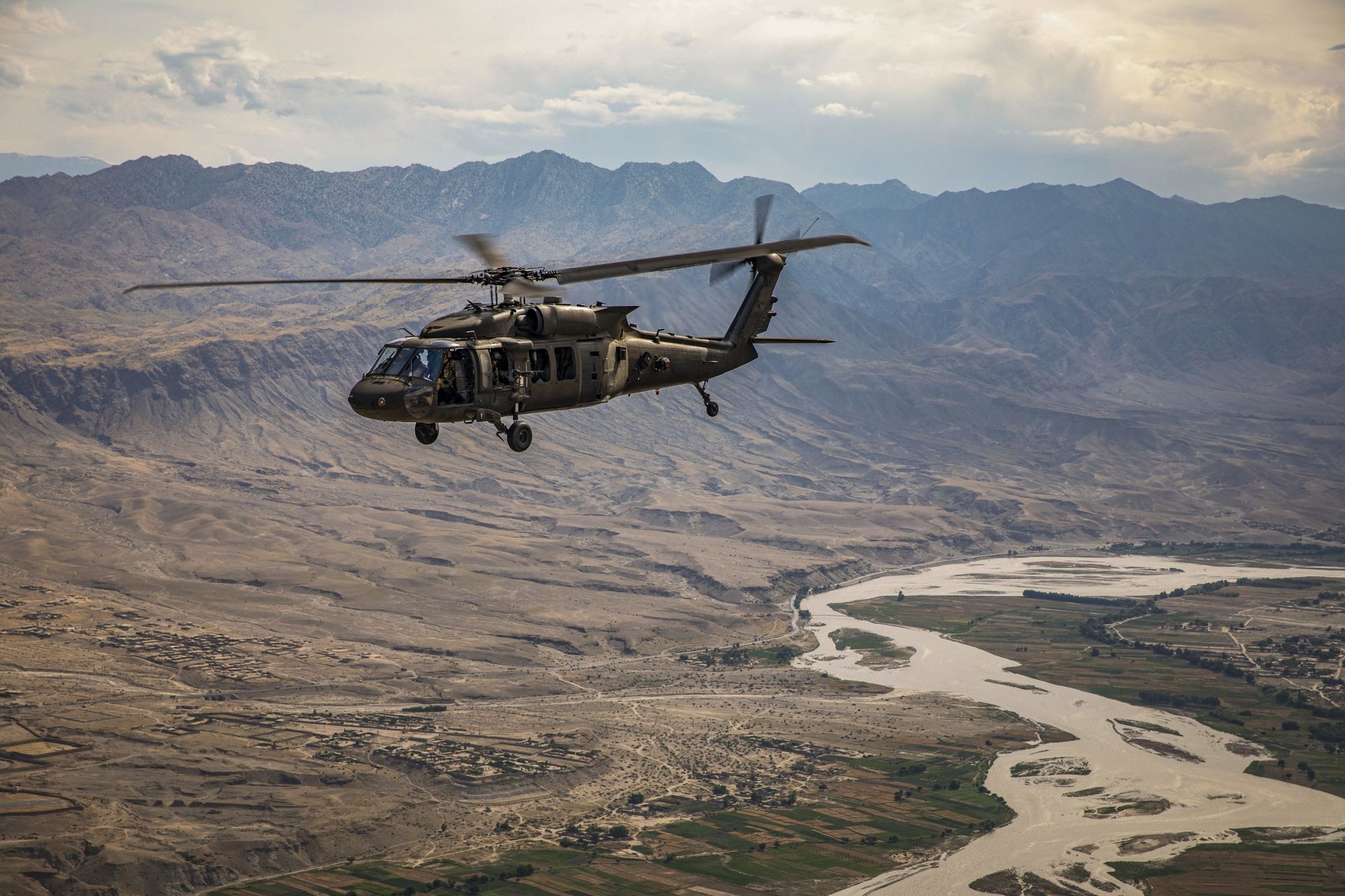 No matter when we served, at one point or another we all had to walk away from a war we'd not yet won and a country we came to care for but never really got to know.
Adrian Bonenberger, who was an Army Ranger officer, left behind a mystery during his second deployment to Afghanistan. Despite repeated entreaties to local Afghan officials, he was never allowed to enter a uniquely beautiful mosque within the town of Imam Sahib. Years later, he still wonders what he might have found inside.
"So the inside of that mosque, which many locals averred was especially beautiful and a place to which people would travel — perhaps a mosque of some antiquity and history — will be forever mysterious to me, a sign of that which I couldn't access or accomplish while I was in Afghanistan," Bonenberger says.
We left behind an unfinished job and an undefeated enemy. An abandoned embassy and all the ashes of our burnt documents. We did not leave behind the Stars and Stripes, but the Taliban's flag now flies where ours once did. That hurts. But we have to learn to live with it.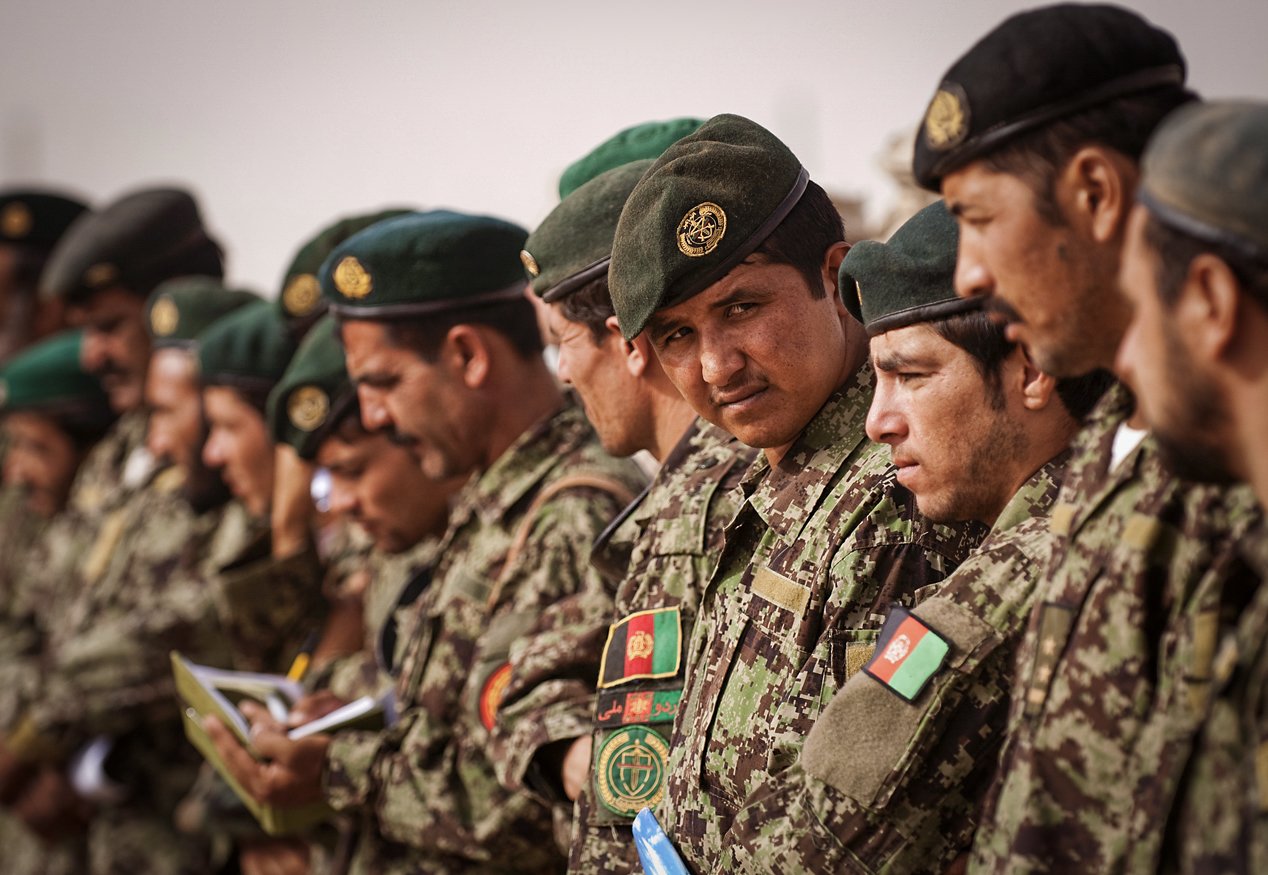 We've all heard stories of American veterans from World War II coming to terms with their former German and Japanese foes. Even America's Vietnam veterans have been able to achieve a separate peace with their old enemies. Why, then, does it seem so impossible to imagine a future when we, too, take our families on prepackaged tours of our old battlefields? Why, then, does it seem so absurd to consider a distant day when we shake a Taliban veteran's hand and forgive him, and ask for his forgiveness, too? Why is our war so different from all the others?
Or are we just too close to it to understand how ordinary of a war it really was? Perhaps the older we get, the more we will want to forgive. Perhaps forgiving will be the only way to make sense of such senselessness. Or maybe not. Maybe this really is the "forever war." Maybe we're condemned to remember the war for how it really was, not how we wanted it to be.
After years of shifting strategies, our leaders now claim that "degrading" al Qaeda and killing Usama Bin Laden were always the end goals. They should have told us that 10 years ago and saved us a lot of trouble. Why did we leave behind so many lives and limbs to fight a war they now say was unnecessary? And why did we inspire the hopes of a nation, only to abandon it in the end?
We'll never forget how awful it was to watch, from afar, as those desperate crowds gathered on the tarmac at Hamid Karzai International Airport. All those people who believed in the dream we promised them. Rather than face the Taliban's retribution, some sought the slimmest chance of survival hanging from the landing gear of a C-17. They did not find it.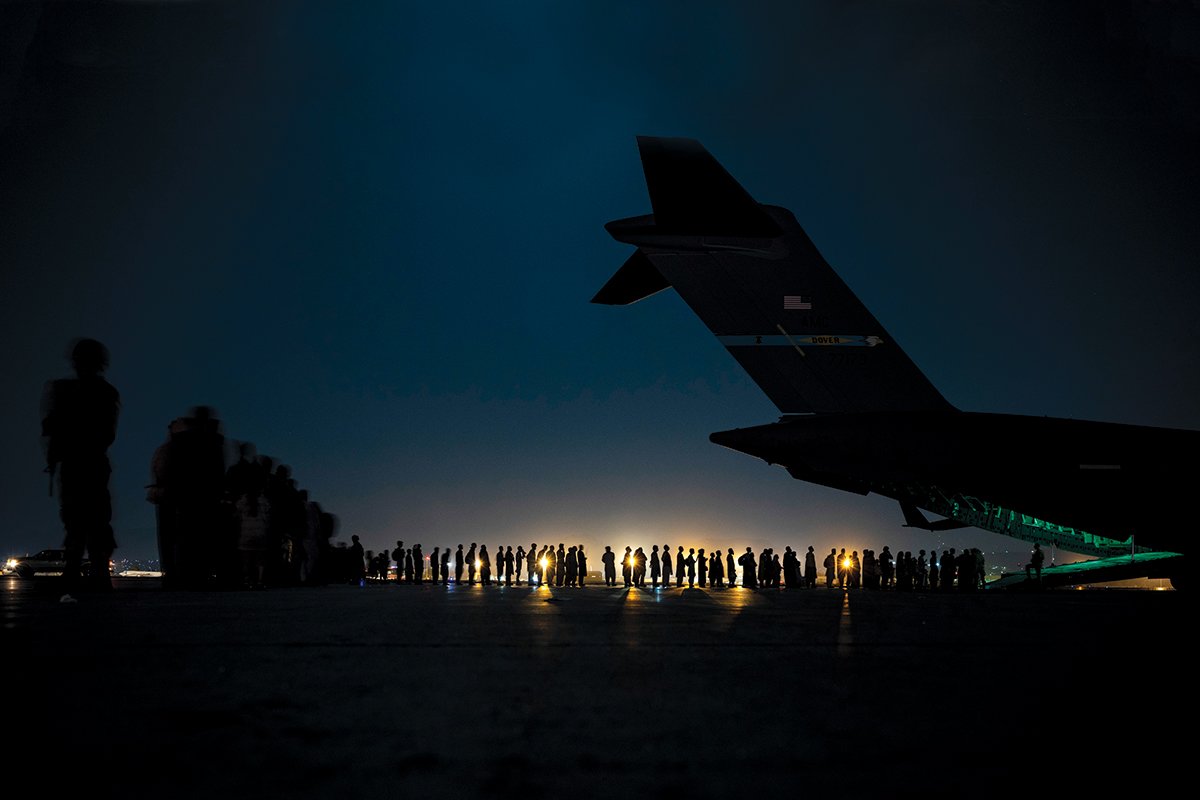 As I pen these words, we left behind tens of thousands of Afghan interpreters and local contractors and about 50,000 unapproved special immigrant visa applications — and all the shattered lives those numbers represent. We left behind the lines of civilians at Kabul's ATMs as they tried to withdraw their life savings before the Taliban arrived. And the lines at the passport offices as thousands tried to round up the necessary documents to flee the country. Few succeeded. Many of the 250,000 Afghans who worked with the US over the years were left within the forsaken crowds, clutching the hand of a family member with their eyes suspended above the horizon to watch as an Air Force jet, their last hope, shrank into the distance.
We left behind some 39 million Afghan civilians with a median age of about 18 years and an average life expectancy of less than 66 years. We left behind an infant mortality rate that had reduced by half since 2001. We left behind 9 million Afghan students — including 3.5 million young women and girls. We left behind 210,000 teachers — one-third of whom are women. We left behind a literacy rate among women that climbed from 20% in 2005 to 39% in 2017. We left behind the awful chance that all this progress will soon be a rumor.
"I hope we did more good than bad," says Molly Skovlund, an Army medic. "To see everything we fought for get lost to the Taliban so fast was very disappointing. It's like everything all the veterans did and went through and everything we accomplished got pushed to the side and doesn't matter anymore."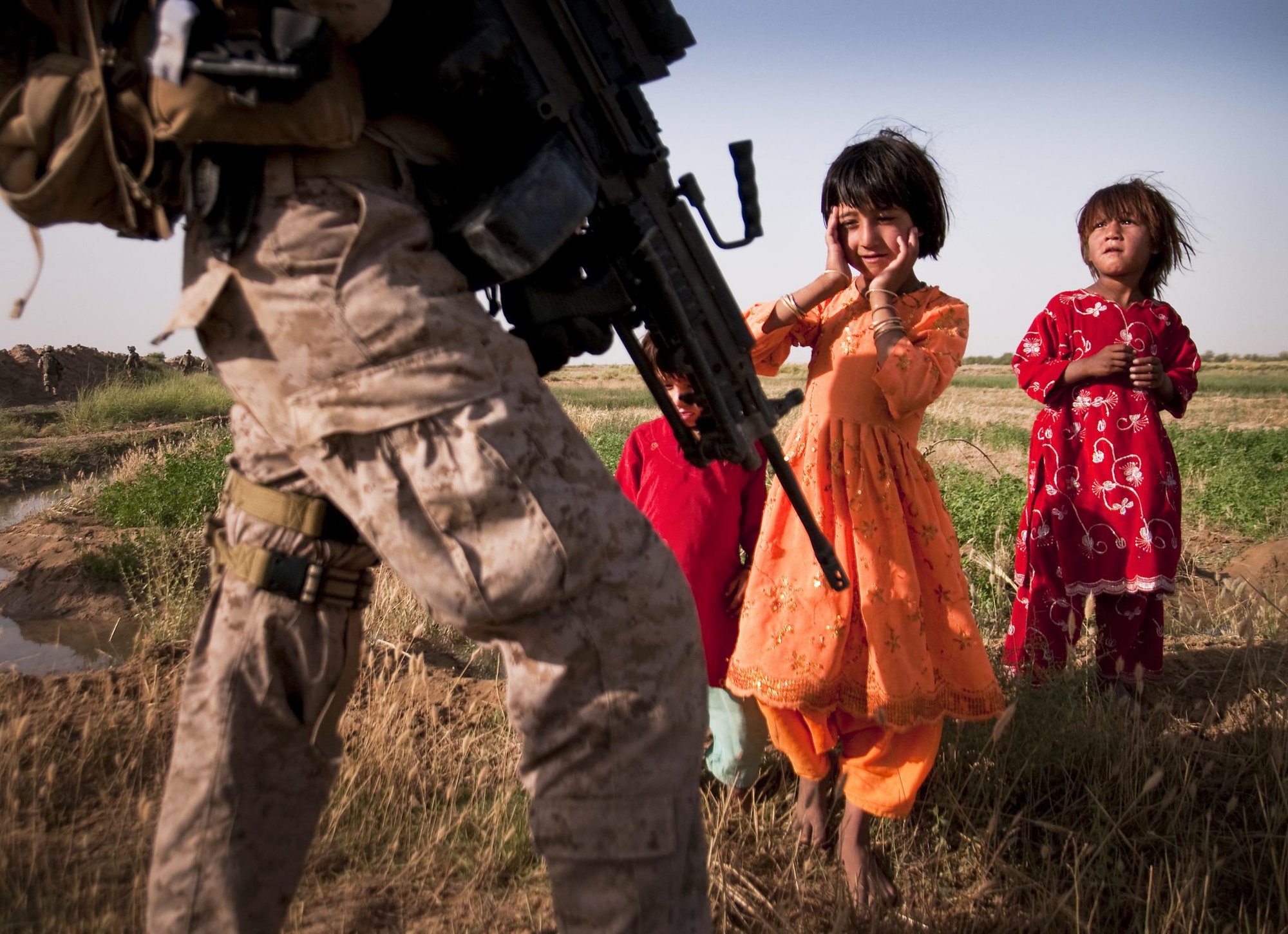 While she was deployed to Kandahar from July 2019 to February 2020, Skovlund befriended a 9-year-old Afghan girl named Nasiki. Gunmen had stormed the girl's home and killed her parents and shot her in the head. When Skovlund first met her, Nasiki could barely move half her body. She was also mortally afraid of her disfigured appearance — too ashamed to even look in the mirror.
Skovlund worked hard to gain Nasiki's trust. She kept coming back, day after day until one day Nasiki took a leap of faith and decided to trust the American. The girl took Skovlund's hand and began to draw a henna tattoo on it. If Skovlund moved her hand away, Nasiki pulled it back. The two became inseparable, and over time Nasiki's body began to heal. Her young soul followed suit. One day, Nasiki gave Skovlund a plastic bracelet as a gift. From then on, Nasiki would pull up the sleeve on Skovlund's camouflage blouse to make sure the bracelet was still there. It always was.
As Skovlund's departure neared, she scoured the local bazaar for a farewell gift and found a dark blue moonstone prayer necklace, which sparkled a little bit in the right light. On her last afternoon in Afghanistan, Skovlund took Nasiki for a walk along the Kandahar boardwalk. She bought the girl a smoothie and then gave her the necklace. Nasiki's eyes illuminated. She said, "Why are you giving this to me? I don't deserve this."
"You sure as hell do," Skovlund replied.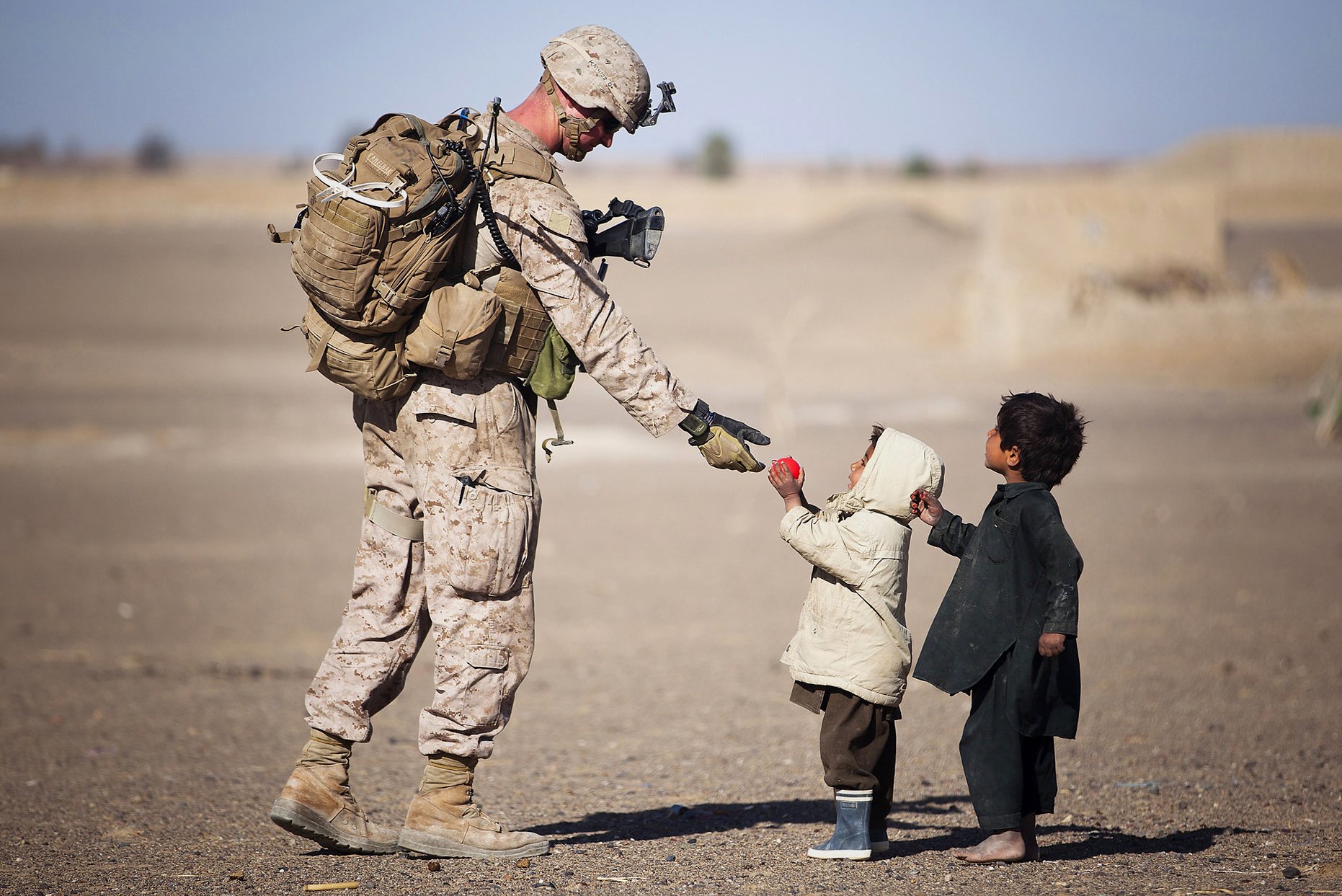 It was Skovlund's habit to not be outside with Nasiki during the muezzin's calls to prayer. Knowing that Nasiki took her prayers seriously, Skovlund worried about committing some irrecoverable cultural faux pas. So when that outing on the boardwalk overlapped with afternoon prayers, Skovlund felt a pang of anxiety — the last thing she wanted was to offend Nasiki on their last day together.
Then the girl took hold of Skovlund's hand and led her to an out-of-the-way spot under an awning where they knelt together and prayed. Nasiki prayed slowly, clearly enunciating the words she sang so that Skovlund could follow. When the prayers were over, the two of them hugged. "She was so happy," Skovlund says, adding: "It was really hard to leave her."
When the Taliban took over Afghanistan a year and a half later, 22-year-old Skovlund felt a profound mix of anger and shock and disappointment. Above all, she worried about never seeing Nasiki again.
"I knew all the good I did wasn't going to last long," Skovlund says. "Now, seeing it all fall apart, I just feel like I lost a lot of people who meant the world to me."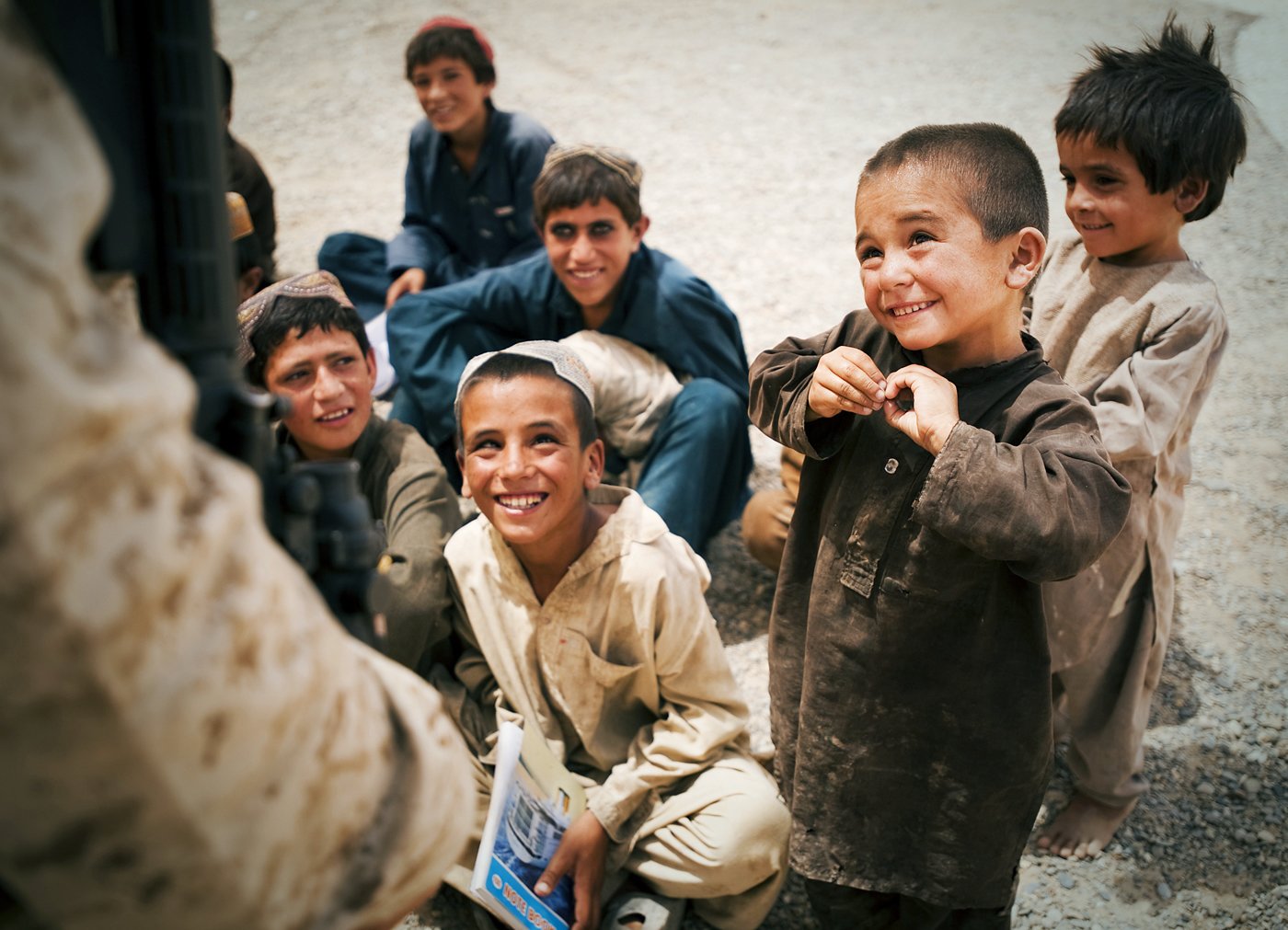 We left behind faces, the memories of which will haunt us forever.
Elizabeth Dumbaugh, an Army explosive ordnance disposal officer, was riding in a US convoy when she noticed a girl beside the road. The girl stood alone in a mud-caked street between mud-brick walls and held one hand over her heart and waved at the passing Americans with the other. Instinctively understanding the moment was one to remember, Dumbaugh snapped a picture of the Afghan girl. One split-second instant, thereafter immortalized in some digital pixels. Dumbaugh still has the photo today, and she looks at it often. For a long time, the image symbolized the hopeful future for which she'd spent her youth fighting. Now it stands for something else.
"She waved at us as we passed," Dumbaugh says, recalling the girl. "I felt a sense of humanity, then and now. Though it probably sounds a bit absurd, I felt a sense of leaving those people behind. I especially feel for the young girls whose lives and futures are and will be profoundly impacted by a Taliban-controlled government."
My brother, Drew, remembers an imprisoned woman he encountered in the city of Bamiyan. She had been raped by a group of men and was in prison for having sex out of wedlock.
"I have no idea what happened to her, but deep down I know she is still sitting in a cell somewhere serving a punishment for a crime for which she was the victim," says Drew, who was an Air Force officer. "The sadness of that situation still weighs on me. I still think about that woman from time to time. Sometimes her face will pop in my head when I am out having a drink with a friend or dinner with my fiancée. It makes me feel immense guilt and sadness for her and renders me unable to enjoy the wonderful moment I am in. It's hard to square the cruelty that woman was and is still being subjected to, with the world I now live within. They seem like parallel universes, and I can't make sense of how they can coexist."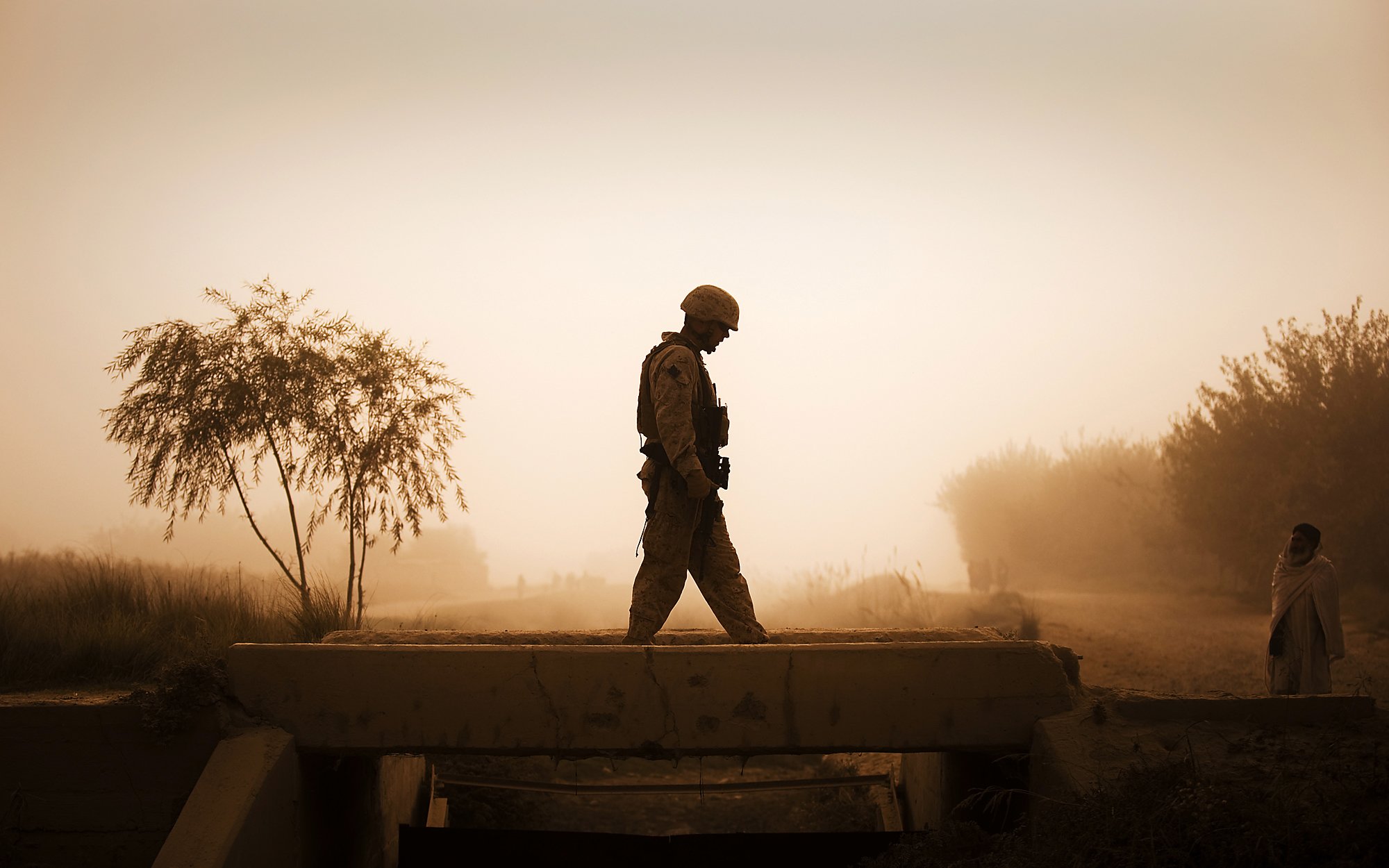 David Noblit left both legs, two fingers, a chunk of his arm, and part of his spirit in Sangin, Afghanistan. "I'm still pushing through and taking full advantage of this second chance that I have at life," he says. "I am happy to just be here."
On Oct. 21, 2010, Noblit, a Marine combat engineer who specialized in detecting improvised explosive devices, was clearing a compound in Sangin, the most fought-over piece of Afghan territory at the time, when he stepped on a pressure plate IED. The blast burst his eardrums — his ears still ring to this day.
"As I lay in a pool of my own blood calling for doc, I had so many emotions running through my head," Noblit says. "I was pissed that they got me. I was sad because I felt like I let my brothers down. I was scared because I didn't want to die. I was nervous because I didn't know what to expect in my future. Was I going to live? Was my wife going to stay with me even though I am the way I am now? Is my son still going to love me? Am I still going to be able to be a good father?"
When he came back from the war, Noblit was in a dark place. But with the unshakable support of his family, he fought through it, bit by bit. In the end, he found the answers to all those questions he'd asked himself in the roil and the torment of the moment immediately after the bomb exploded. Yes, his son, Cayden, still loved him. And yes, his wife, Amanda, stayed by his side. In fact, she was his "rock" through everything, he says.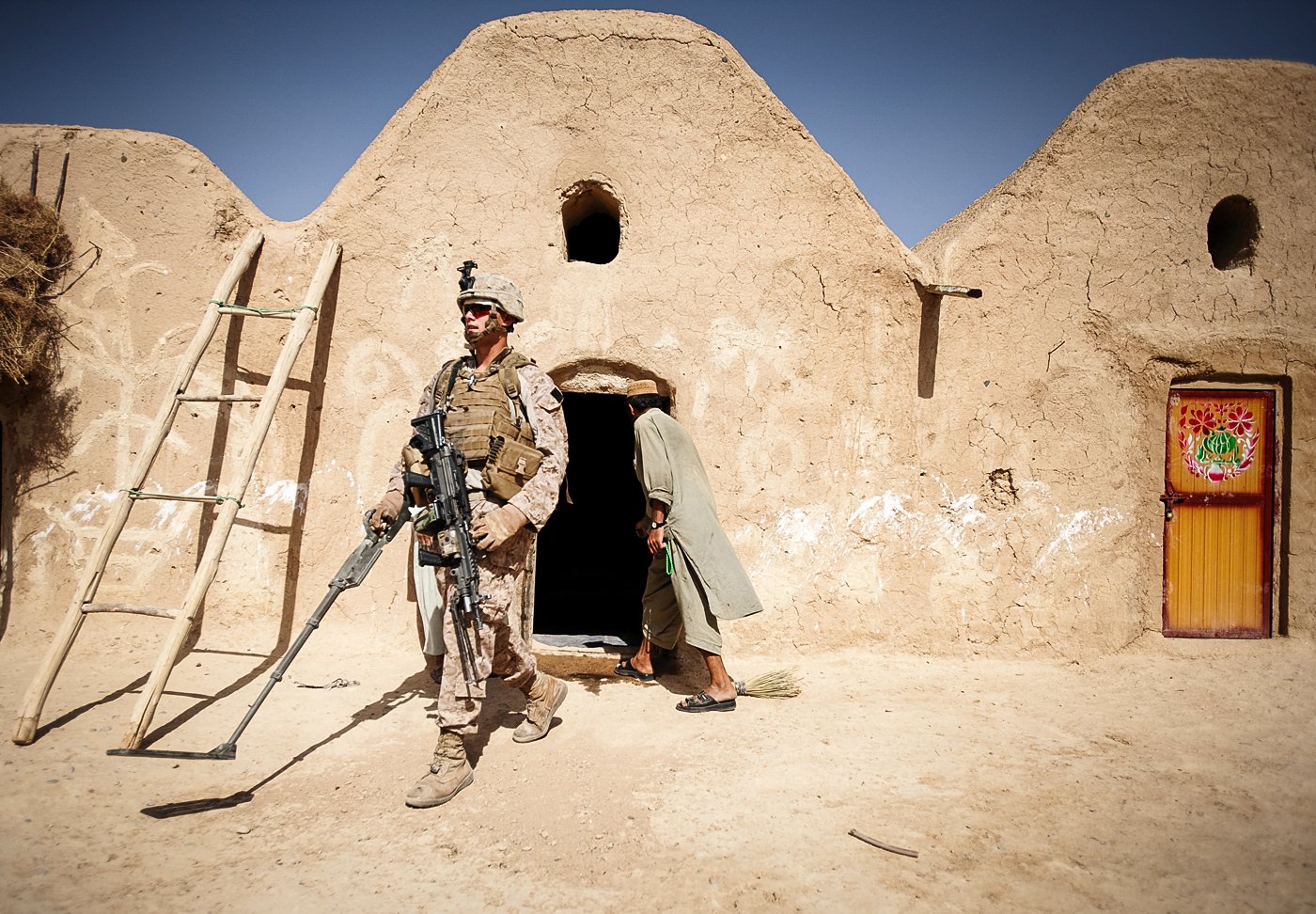 A decade after losing his legs in Afghanistan, Noblit has found his separate peace. He once again fishes and hunts big game. He goes out for rides and "wind therapy" on his trike. He plays sled hockey for a team called the USA Warriors, and he coaches youth football. Noblit says if he could change what happened in Sangin, he wouldn't. Of course, he wants his legs back. Of course, he wants to live a normal life again. But his greatest source of gratitude these days is to simply breathe and be present. To exist.
Like any soldier returned home from war, Noblit often thinks about what he left behind. However, he also gained an education, which no degree can ever match. You have to live this lesson to truly understand it. What David Noblit learned is that the things we leave behind do not always create permanent voids, forever reminding us of what we've lost. Sometimes, they create empty spaces where new versions of ourselves can take root. We thereafter evolve into people who could never have existed, if it weren't for what the war took.
"Many people who have gone to war have left things behind. Some have left more than others, and if you have ever been on a combat deployment you know what I'm talking about," Noblit says. "We have left behind weapons, gear, sweat, brothers, body parts, and blood. It's hard for civilians to understand that when you go through something like that, we come back different."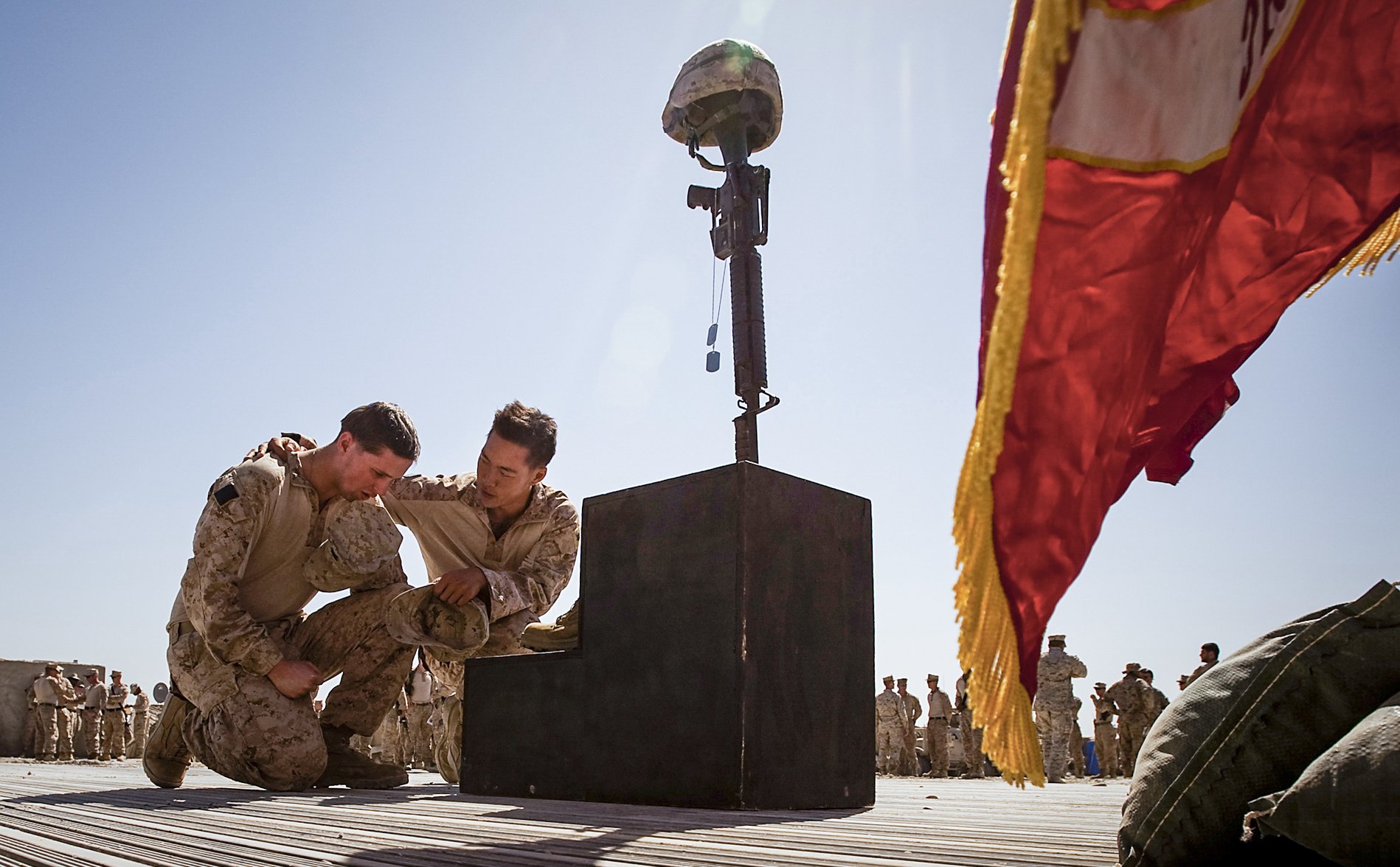 Scientists say that all the cells in our body regenerate every seven to 10 years. So, in a material sense, the people we were when the war began no longer exist. We've been reborn at least two, maybe even three times since then. We've also evolved in immaterial ways, leaving behind pieces of ourselves that possess no physical proof of their existence other than the words we use to describe them.
"I left behind my heart," says Scott Buchanan, the director of Iraq and Afghanistan policy for the secretary of defense. "I'll always hold a special place for the friends I've made among the Afghan people, and for the children."
Jess Gonzalez says she left "some of her humanity" in Afghanistan. "I was a very impressionable 21-year-old when I got there and thought that I was going to make a difference," says the former Marine. "A year in Afghanistan and a lot of blood, sweat, and tears later I realized how naive I was to think that I could actually make a difference. It was like this huge slap in the face about how insignificant I was in the big scheme of things."
Among the immaterial, we may include the irrecoverable years of our youths, as well as our uniquely American innocence — that steadfast belief in history's tendency to arc in the right direction. "I left the naivety of knowing a world without war," says Matt Cisar, the F-15E pilot.
"We learn of war as children, we study war as cadets, and we prepare for war as officers," Cisar says. "But it was not until flying overhead, spending countless hours watching innocent people — Afghan men, women, and children — live their lives, then seeing that world turn upside down in an instant as a convoy drives by and an explosion goes off. Seeing families run for cover, seeing parents care for their children, seeing troops care for their injured comrades, and, in some very sad cases, seeing civilians turn to combatants in a moment's time. These are memories that I unfortunately will never fully leave behind. Instead, I surrendered the blind innocence that we as Americans take for granted and am left with a deep sense of responsibility to ensure that my children grow up in a world free of the existential fear that Afghans have endured for generations."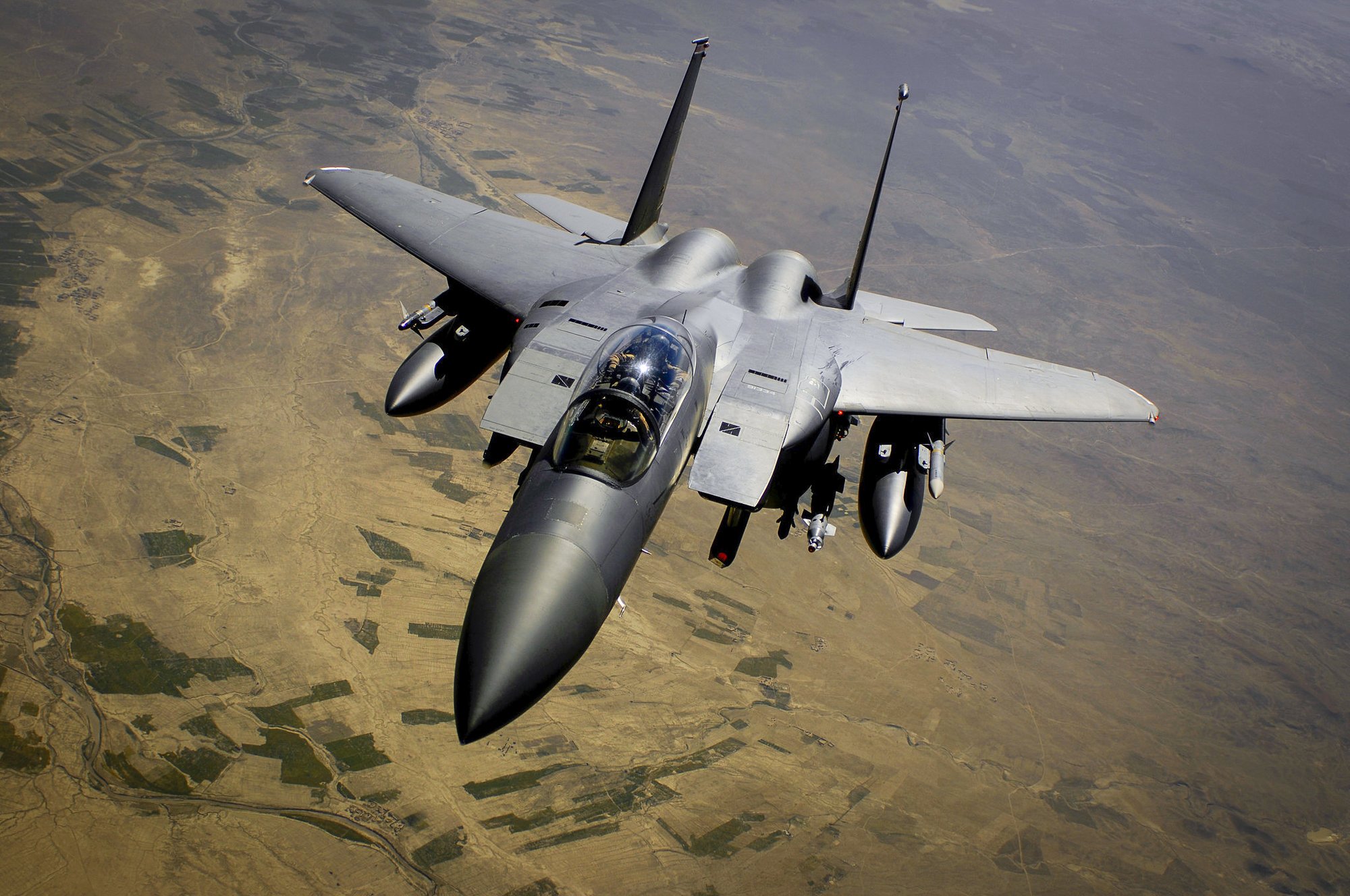 We left behind uncountable moments during which we wanted to be home. We left behind intervals of time that had lost all meaning. Seconds that lasted minutes. Minutes that lasted hours. Months that now occupy more memory space than all the other years we've so far lived.
"Ever since I came home, there is a void I feel inside that I know will never go away," says my brother, Drew. "The last time I felt truly whole was when I left Afghanistan for the last time. I distinctly remember standing on the steps leading up to the aircraft I was commanding for the last time. We were about to embark on our return journey back to the US. I remember seeing the dull lights of Bagram Airfield wavering behind a curtain of dust. I remember looking out and telling myself this is the last time I will be important. This is the last time you will have meaning. This is the last time your life is an adventure. I felt a tremendous amount of guilt that I was placing my own personal desires of having a corporate career, a steady lifestyle, the promise of making money, above the one version of myself I felt actually mattered. I knew as soon as the door shut and our wheels lifted off, I left the best version of me in Afghanistan."
The war was often ugly. But not always.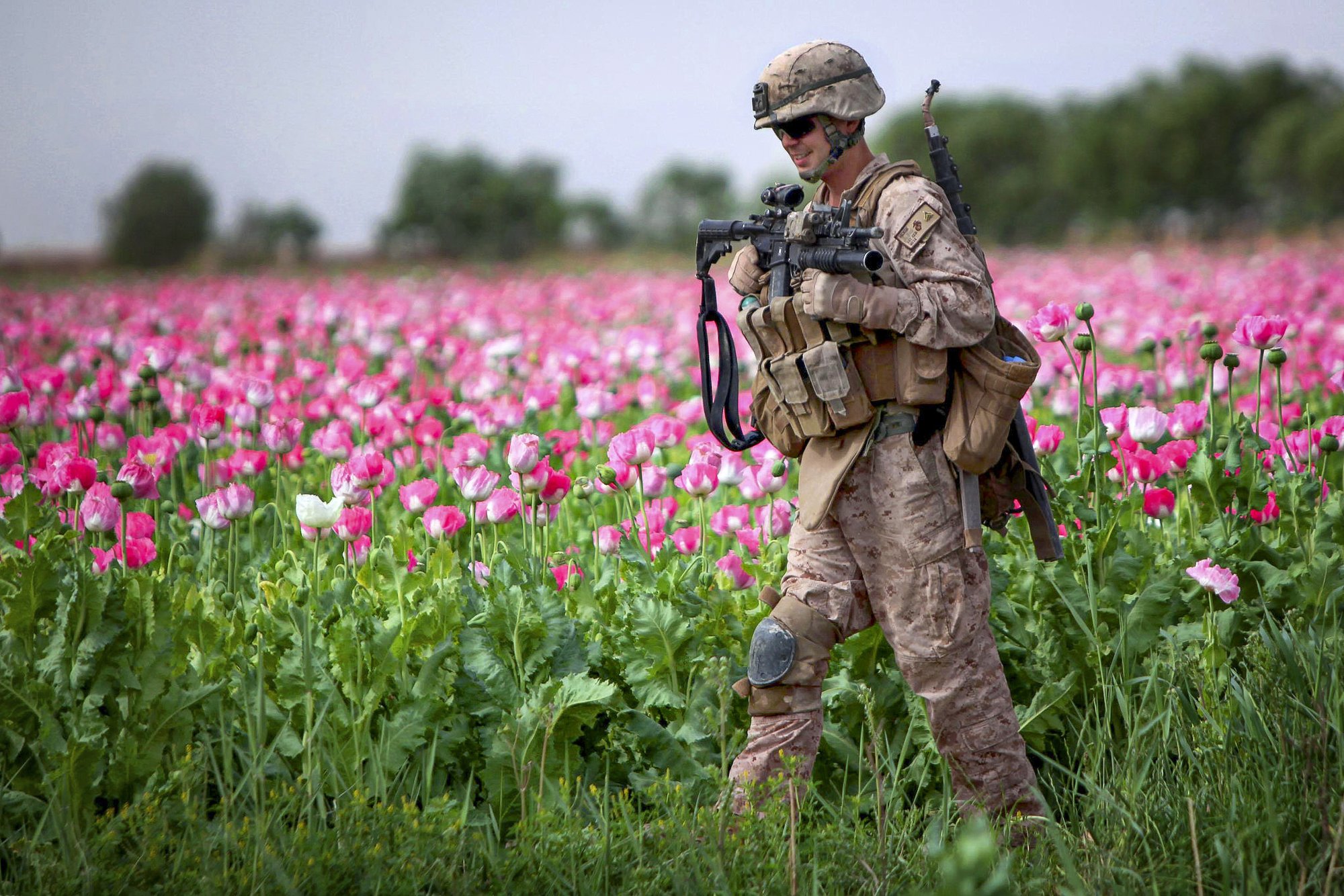 We remember the Hindu Kush mountains that looked purple in the distance and we caught ourselves wondering whether Alexander or Kipling or some Soviet grunt had ever seen these same mountains and similarly admired the natural beauty of a land so often soaked in blood. "I was always astonished by the beauty of the country and found myself wondering what it would be like in Afghanistan if it wasn't for the history of turmoil," says Justin Mastrangelo, an Air Force special operations pilot. "So much beauty the world isn't able to experience."
"It's a beautiful country and I met a lot of wonderful Afghan people," says Gonzalez, the former Marine. "I hope one day to return as a guest."
In Afghanistan we experienced a spectrum of emotions that far exceeded what civilian life has to offer. Back home, therefore, we lived shallowly, only skipping across the surface of life, never returning to the highs or lows of what we felt in war. Normal life, whatever that is, sometimes seemed silly and pointless. A gray rerun that could leave us feeling hollow. Even in times of comfort, we often found ourselves missing the hardships of deployments. The tough times at least made us feel something. And that's what we miss the most — feeling truly alive.
But what we miss about the war isn't nostalgia. Nostalgia implies that we only remember the good parts of a memory, and ignore the awful remainder. And we will never forget the awful parts of war. The war will always be there within us, and in times of personal peace we sometimes feel the phantom presence of the things we left behind.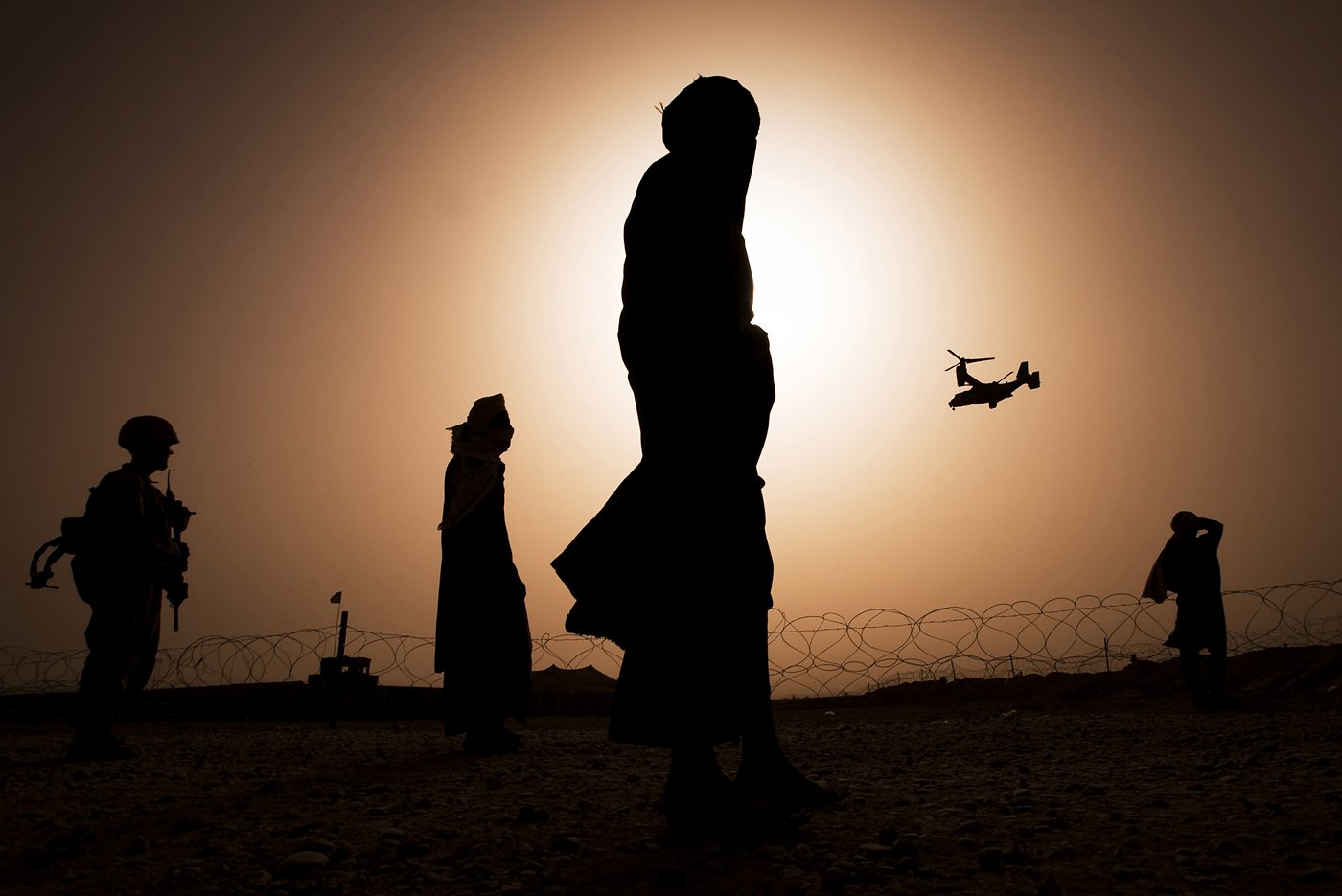 At home after serving in Afghanistan, Air Force officer Lauren Johnson could still feel the weight of her M4 carbine rifle and M9 pistol. She missed the feeling of safety from the pistol's pressure against her thigh, the "comfort of sameness" in the sturdy, steadying grip.
"A purse strap felt inane across my chest where my rifle's sling should be," she says. "My guns brought comfort in a place marked by chaos, fear, and frustration. When everything familiar seemed to slip between my fingers, the guns remained solid and stable. The left behind guns represent a moment in time in the life of Lauren — a version of myself I will never be again — somewhere between a girl and a woman, desperately clinging to optimism and naivety, a good, dutiful soldier. Something I resented, yet yearn for now that it's gone."
We left behind a way of life with its unique customs and quirks. Like the two signs that F-15E aircrew at Bagram slapped for good luck each time they headed out the door to their awaiting warplanes. One sign read: "Taliban Alley — 2 Miles," an homage to the famous "MiG Alley" sign from the Korean War. The other sign was a reminder. It stated: "The Mission is an 18-Year-Old with a Rifle. All else is support."
Like museum pieces, artifacts from the F-15E "Strike Ops" building at Bagram are now preserved at the officers' club at Seymour Johnson Air Force Base in North Carolina. There was a special spot, however, that had to be left behind, a corrugated steel fire pit where the aircrew smoked cigars and debriefed after combat sorties. It was "a place to decompress around a fire, like warriors have done for centuries," says Jeremiah Carlson, an F-15E weapons system operator.
Just a few days after he arrived in Afghanistan on his first deployment, Carlson stood on the tarmac at Bagram and watched as soldiers loaded a flag-draped coffin onto an awaiting transport plane. A joint terminal attack controller named Brad Smith had been killed by an IED. His remains were on their way home. Carlson had dedicated his youth to training for war — and now he understood why.
"We all had grim faces walking back, but a determination to not let that happen again, to do whatever we could to support those guys on the ground," he says. "No matter what. Every last drop of gas, every bomb, every bullet."
We left behind the things we shared. A street named "Disney," a base nicknamed "Rocket City," a port-a-john named "Blue Rocket," and a tough-as-nails Toyota Hilux named "Haulin' Ass." Ian Teegarden, an Air Force special operations pilot, left behind his unit's "Morale Tactical Operations Center." The plywood-walled hut was where the pilots — who went by the call sign "Draco" in combat — would gather during downtime between missions. It was common ground, a town square, a place where the war-worn veterans would mingle on equal terms with the "fucking new guys."
"Generations of Dracos sat in that same plywood hut, watching the same stupid movies and playing the latest Call of Duty together," Teegarden says. "It was the place where we all bonded together. And despite the constant rotation of faces and personalities, it remained a happy spot in a desensitizing experience. Many times, especially in the early days, it felt more like home than being back in the states did."
Acceptance into that hut, where stories of combat missions were traded as casually as sports scores, marked a symbolic milestone in any young pilot's career. To take a seat in that Spartan room and get the silent nod of respect from a pilot who was on her fifth, sixth, or seventh deployment meant you were a part of the tribe. A part of history. A member of the American generation that went to war in the wake of Sept. 11, 2001. It took a lot to get into that hut — university or the academy and then pilot training and then survival training and then, at last, qualification in your airframe. And during all those years you often wondered if you were good enough to fly in combat and guard the lives of Americans and decide the fate of our enemies. All those questions. And now you had your answer. You had your seat in the hut.
"That plywood hut was the one thing I always wished we could bring home but never could," Teegarden says.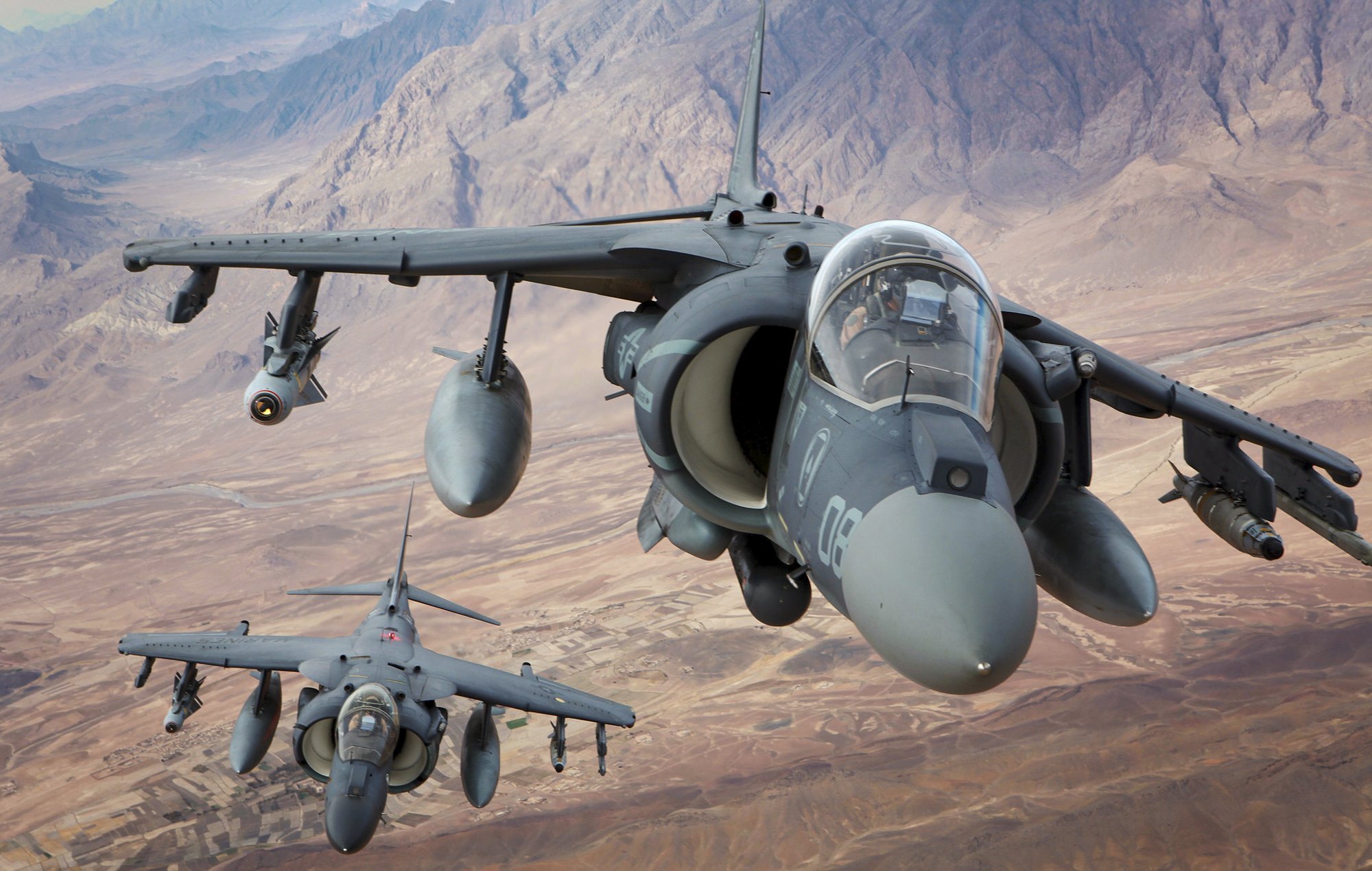 I'll never forget my first arrival in Afghanistan. An Army chaplain recited the poem "Invictus" as the C-17 cargo plane spiraled to a blacked-out landing at Bagram. He intoned, "Out of the night that covers me, / Black as the pit from pole to pole, / I thank whatever gods may be / For my unconquerable soul. …"
On a commercial flight into Kabul a few years later, I drank a Diet Coke and snacked on a protein bar as we flew over mountains I recognized from combat missions. This time, no chaplain recited poetry as we landed. Rather, the flight attendant instructed me to fold up my tray table. It's a bit jarring to return as a witness to a war in which you once fought. Most wars don't last long enough for that to happen; ours certainly did.
While I was in Afghanistan as a journalist in 2013, I spent a day at Bagram with my brother, Drew, who was deployed at the time as part of a mission for the National Reconnaissance Office. That night we sat together by the runway and smoked cigars and watched fighter jets take off. The afterburners glowed purple in the night and the engines snarled and the bombs showed on the wing pylons. The word "epic" got tossed around a lot that night. There was also something strangely terrifying about the experience.
Together with Drew, my brain suddenly understood that this was no waking dream. It dawned on me at last — I could actually die here. For the rest of that trip to Afghanistan I had this constant, chilling feeling that everything I was doing, I might be doing for the last time. If you've ever been to war, then you probably understand what I mean.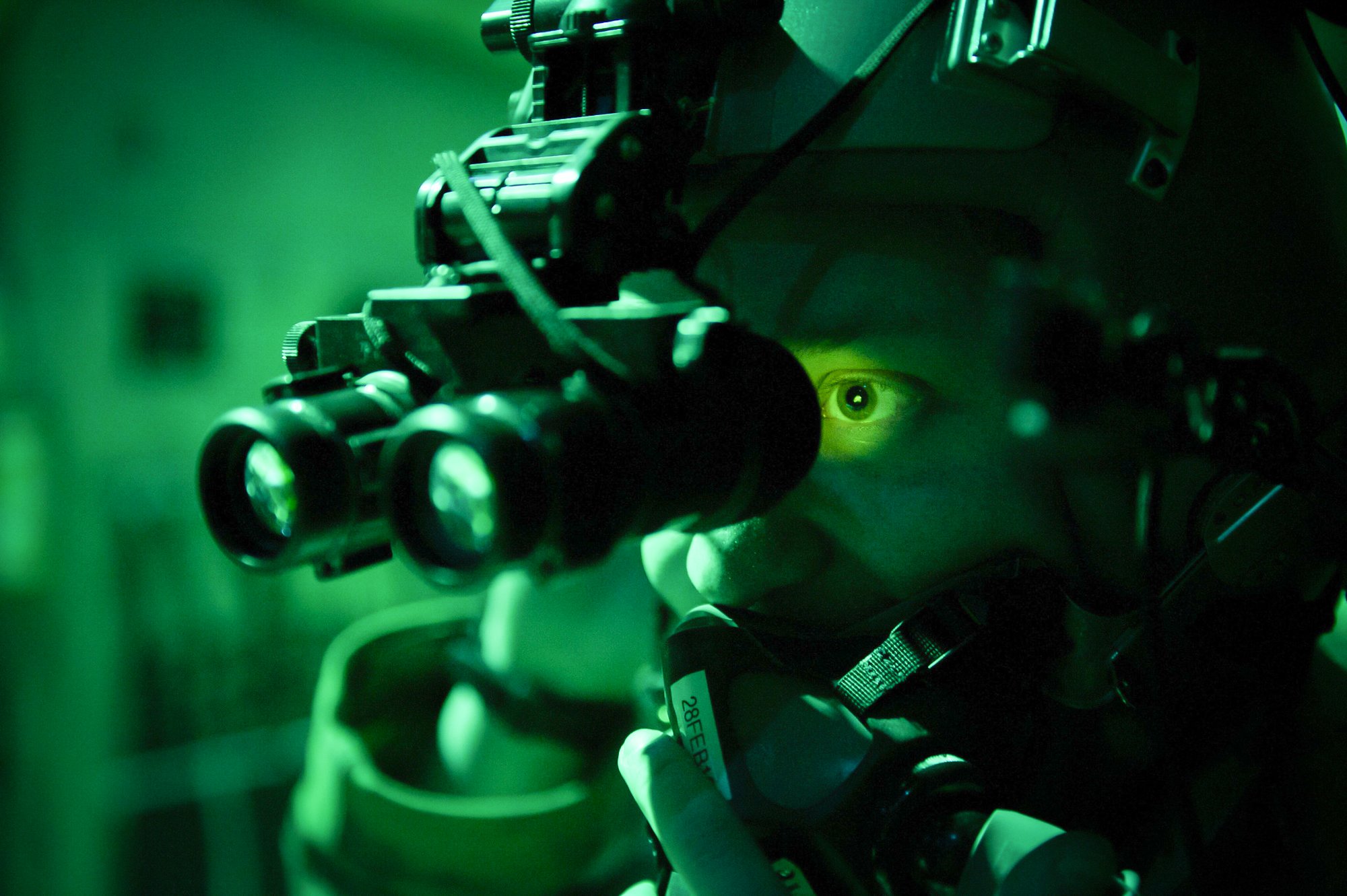 I parted ways with Drew and left by helicopter for a tour of several forward operating bases. Places like FOB Shank in Logar province, which US soldiers jokingly referred to as "Rocket City" due to the frequency of Taliban attacks. The name fit; the place was under nearly constant siege by indirect fire. During one particularly close call, I was standing outside enjoying an energy drink when a Taliban rocket loaded with a white phosphorus warhead exploded almost directly over my head. The base's Phalanx gun had shot it out of the sky, and the resulting spray of shrapnel had showered down around me. It was a miracle I wasn't hurt, or worse.
However, reality didn't sink in until I returned to my bunk that night. Inside, I'd left a lot of things strewn about — a laptop, a half-finished letter, some protein bars, a book dog-eared to the last page I'd read. I saw these things and understood them as the "leave-behinds" of my existence. That's when it hit me — I should have died today. What if I had been standing just a little to the left or to the right? What if I had left lunch five minutes earlier? What if, what if, what if …
That's what war does, you know. It reminds you that life doesn't last forever. "One day," we so often say when talking about the things we want to do or the words we want to say. War teaches you that you don't have an infinite amount of "one days" left. You understand that everything you do in a war zone you might be doing for the last time, so you think hard about the things you'll leave behind. You finish that letter to your dad. You order your mom flowers. You recommit to a lover. You apologize to those whom you've wronged. You resolve to be a better person and to not waste the second chance you've been gifted.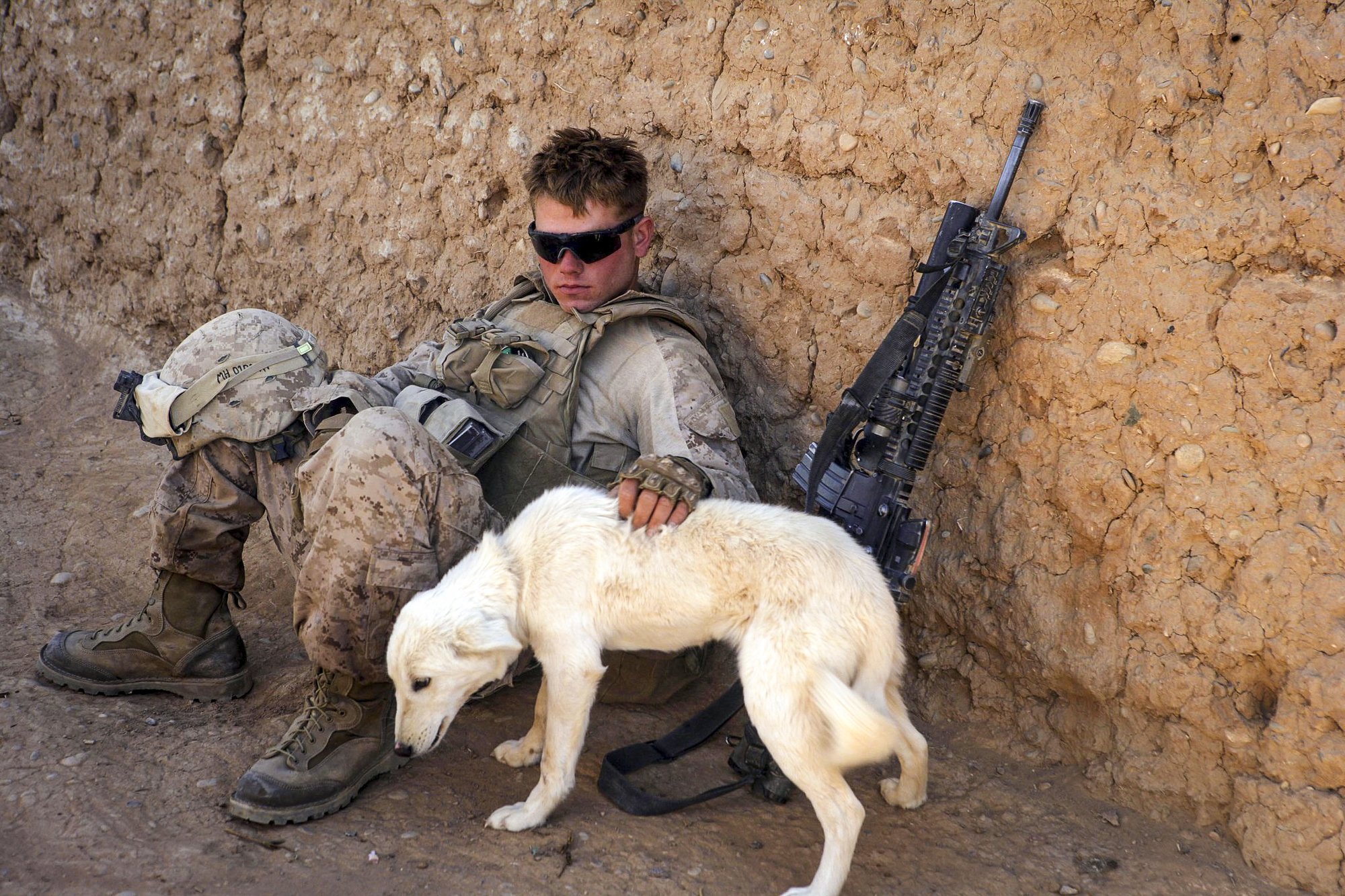 In March 2010, Mark Zambon was on his fifth deployment when a Taliban bomb blew off part of his left hand. The distal joints on his thumb, index, and middle finger were all gone. After he was evacuated, Zambon's fellow Marines took the separated pieces of his digits and tossed them in a fire. They held a sort of battlefield vigil for the small pieces of their friend's body that had died that day.
No one expected Zambon to return to war, but while he was home in California recuperating his wounded hand during the summer of 2010, Taliban IEDs continued to exact a heavy toll on Marines in Helmand province. As one of the best EOD technicians in the Marine Corps, Zambon knew he could save lives if he went back. So the 25-year-old Marine volunteered for his sixth combat deployment.
On a cold winter day in January 2011, Zambon retired to the basement of an Afghan building in Sangin, took off his boots, and sat cross-legged on the floor. At the time, the Marines were weathering 10 or 11 IED attacks a day and taking a lot of casualties. Nevertheless, Zambon found a moment of peace in the quiet stillness of that basement with his legs folded in front of him. Massaging his feet through his cotton socks, he felt an overwhelming amount of gratitude for his feet and his legs.
"I think it was a premonition," he says.
A few days later, Zambon's three-man EOD team was on patrol in a village near Sangin when an Afghan woman appeared on the side of the road and began to yell something in Dari. The Marines didn't have an interpreter with them that day — Jan. 11, 2011 — so no one understood the woman as she warned that her 15-year-old son had buried an IED in the path they were about to cross. Then Zambon's world went black. When he came to, his eyes were shut. He thought: Was that a bomb? Did I just get blown up?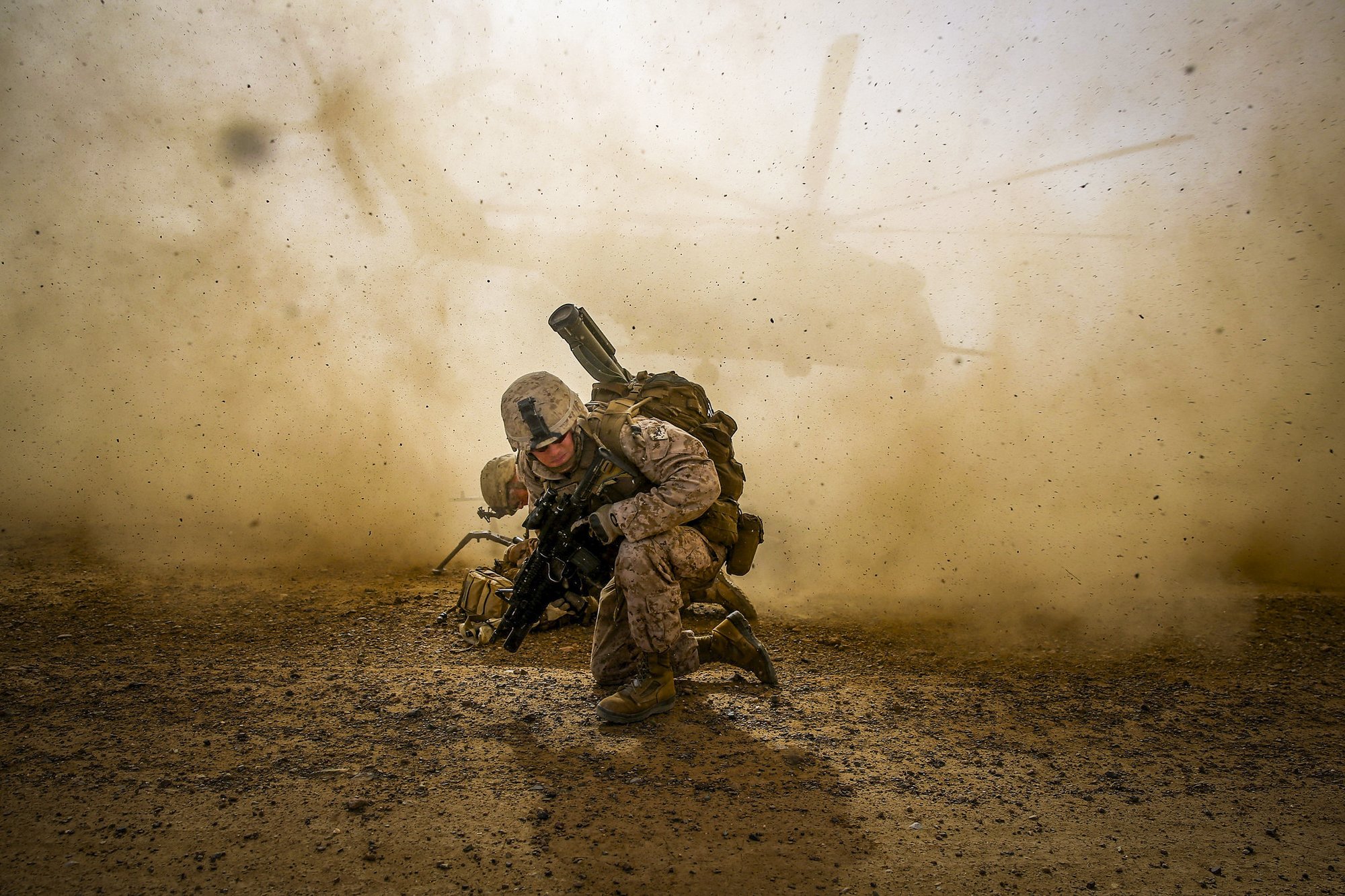 A fire team leader's voice on the radio asked if everyone was all right. Another voice, that of his squad leader, said: "Don't step there, it hasn't been swept yet."
Zambon felt hands on his body. The hands of his friends. The hands picked him up and put him in the back bed of an Afghan National Police Ford Ranger. They sped away, passing through the Sangin bazaar. They went so fast the truck caught air and Zambon's body banged against the metal bed. He was conscious the whole time. As the truck bounced along the potholed road, Zambon asked his assistant team leader, "Hey Dan, are my legs gone?"
"Yeah," Dan said.
Well, that's that, he thought.
Inside the American base's shock trauma platoon tent, a doctor used a spring-loaded, multineedle device to stamp ketamine into Zambon's sternum. Before the drug took hold, he had time to say one last thing to Dan: "You've got the team. Be safe, bro." And then he was gone.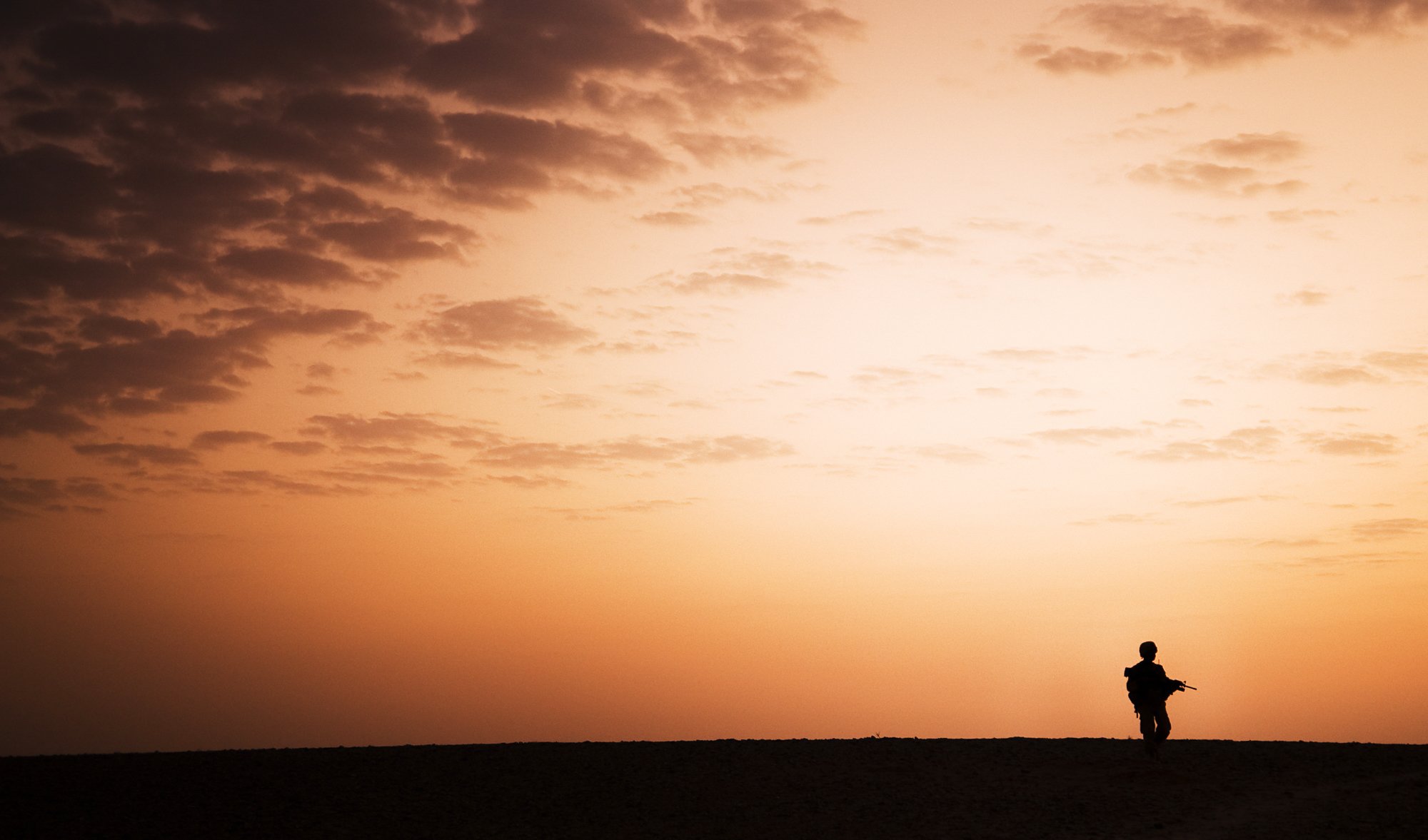 More than a decade later, Zambon recalls these events without a touch of self-pity. "It was nothing more than a work-related injury, just a hazard of the job," he says matter-of-factly over speakerphone while driving his Ford F-150 around Sacramento, California. He offhandedly jokes that his legs probably became a "lucky snack" for a few Afghan hounds. He muses about the possibility of a patch of "epic" Afghan pomegranates or grapes growing somewhere near Sangin, nourished by the power of all that "upper-peninsula-of-Michigan-born blood" he left behind.
Zambon does not mourn what he's lost. He celebrates the life he's gained. After losing his legs, he returned to active-duty service for a while and taught a new generation of Marine EOD technicians. Later, he worked on Capitol Hill as an advocate for veterans rights. He's now married to a woman named Marta, and they're building a future together; she's pursuing a Ph.D. in psychology and he's studying to become a lawyer.
"There were absolutely dark times — losing my legs was a similar grieving process to losing a friend," Zambon says. "There are stages of grief, and you can't cut corners. I had to honor that process. It's how the emotional body excises a wound, like the physical body excises a splinter."
The turning point of Mark Zambon's recovery was on July 5, 2012, when he climbed Mount Kilimanjaro. At the summit, Zambon cut into the volcanic soil with his EOD digging knife. The knife, which he'd once used to bury bombs, had last touched the earth in Afghanistan. He dug deep, as he'd been trained to do, and at the bottom of the hole he laid the dog tags of two friends who'd died in battle.
"Cutting into the summit of that volcano crater was really special for me," Zambon says. "It was a way to celebrate my buddies, Mike and Josh. To remember our bond, our friendship, our love. I wanted to suffer for them, and to do it happily, lovingly."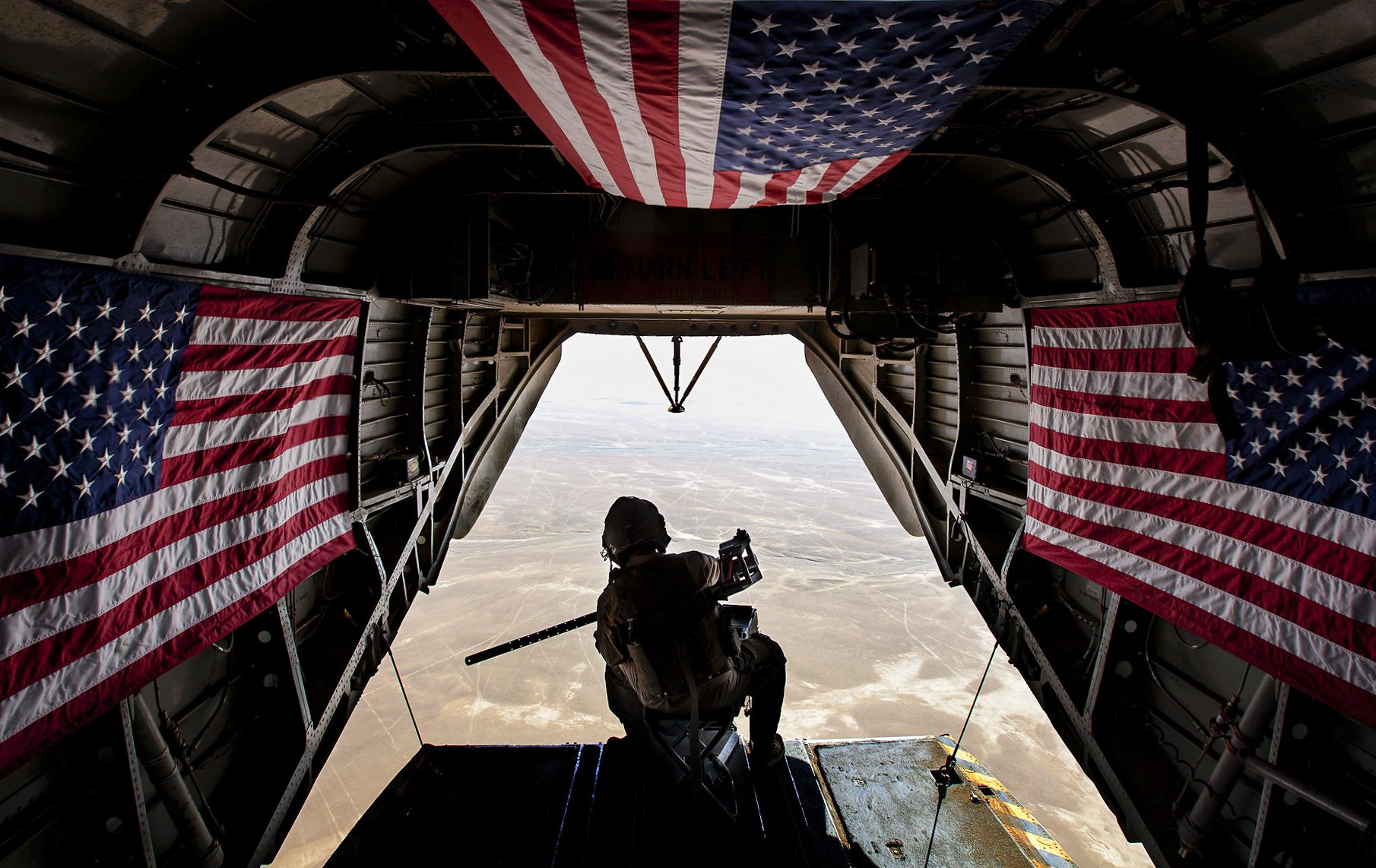 After burying the dog tags for good, he did a handstand.
A Vietnam veteran once told Zambon that people die twice. Once, when they leave their bodies. Again, when their names are mentioned no more. Well, Zambon had carried his friends' names to the summit of Kilimanjaro and now they were a part of the mountain. A part of the earth. Forever.
His task completed, Zambon took a moment to admire the view. The rising sun and the full moon showed low on the horizon at the other end of the sky. In the first of the sun the mountain cast a far-reaching shadow across the open plains below. The world looked very beautiful from where he stood.
"Looking out at the expanse of Africa, I saw that all in life has its season, its finite start and end; that the season of injury had been completed and the season of conquering the injury had begun," he says. "I saw the value in taking a step back from daily hardship to see the bigger picture, to recognize life as it goes by and even in the space of hardship to relish being alive."
Mark Zambon took a first step, that one upon which all others depend, and began the long journey home.
---
This article first appeared in the Fall 2021 edition of Coffee or Die's print magazine as "What We Left Behind."
Read Next: Medal of Honor: Earl Plumlee Charged at 10 Attackers in Suicide Vests