This article was originally published March 25, 2021, by Radio Free Europe/Radio Liberty.
President Joe Biden has said it will be "hard" to meet the May 1 deadline to withdraw all U.S. troops from Afghanistan as part of a deal signed with the Taliban last year.
In his first press conference since taking office in January, Biden said on March 25 that he does not intend to keep the last 2,500 U.S. troops in Afghanistan "for a long time."
"It is going to be hard to meet the May 1 deadline in terms of tactical reasons. It's hard to get those troops out," he said.
"We will leave, the question is when we leave."
Asked whether he envisioned U.S. troops still in Afghanistan in 2022, the president responded, "I can't picture that being the case."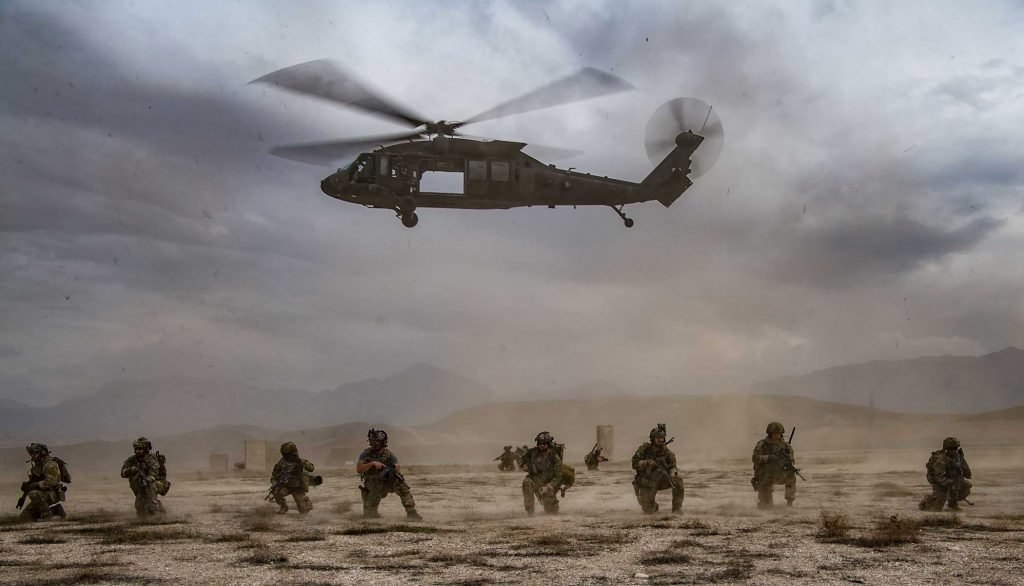 Under a U.S.-Taliban deal reached in February 2020 under the administration of former President Donald Trump, all foreign forces are to leave Afghanistan by May 2021 in exchange for security guarantees from the militant group, such as severing ties with Al-Qaeda and refusing to harbor any foreign terrorists.
The Taliban also pledged to negotiate a cease-fire and a power-sharing deal with Kabul, but the intra-Afghan peace talks, launched in Qatar in September 2020, have bogged down.
The U.S.-led NATO mission in Afghanistan currently has 9,600 troops deployed in the war-torn country.
Noting that Secretary of State Antony Blinken has been in Europe this week to meet with U.S. allies that have troops in Afghanistan, Biden said, "If we leave, we are going to do so in a safe and orderly way."
"The question is how and in what circumstances do we meet that agreement that was made by President Trump to leave under a deal that looks like it's not being able to be worked out to begin with," he added.
Copyright (c)2021 RFE/RL, Inc. Reprinted with the permission of Radio Free Europe/Radio Liberty, 1201 Connecticut Ave NW, Ste 400, Washington DC 20036.