Round-the-clock flights continue to jet thousands of refugees from Taliban-controlled Afghanistan to safety, but shelters in Virginia and elsewhere are struggling to cope with the influx of Afghans fleeing the Taliban takeover.
A prominent Afghan American businessman, who visited two refugee sites in Annandale, Virginia, over the Aug. 21-22 weekend, told Coffee or Die Magazine that the sites were badly matched with the incoming refugees, both in facilities and culture.
"They didn't have enough bathrooms, the beds were uncomfortable, and women and children were sleeping next to men they didn't know — something that doesn't work well with our culture," Abdullah Nadi, who has worked as an adviser to the US-led coalition in Afghanistan, said.
Nadi also voiced fears about the security vetting of some of the male refugees who arrived at a temporary shelter at Northern Virginia Community College last week after being evacuated from Hamid Karzai International Airport.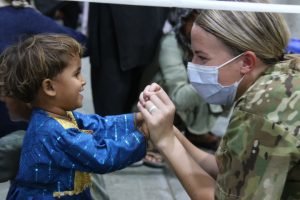 "So there are probably 2% legitimate, but maybe 20% just made it to the airport, jumping in their plane, somewhere," Nadi said in a telephone interview. "It's not a vetting process."
Virginia officials told Coffee or Die that the State Department had moved the refugees to other installations across the country by the morning of Sunday.
On Wednesday, State Department officials said they were rushing to improve conditions at temporary refugee sites in northern Virginia, including opening an additional facility near Dulles International Airport to "sort" Afghans faster.
"The facility has private rest areas, hygiene facilities, basic medical care, and meals," a State Department spokesperson said in a written statement. "Local health systems are providing additional support for services unavailable at the facility."
Refugees now linger in the DC area for less than 12 hours, with most Afghans moving to resettlement installations in half that time, according to the statement.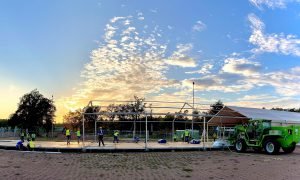 But that's not true in other installations in the Middle East and Europe, where the bulk of Afghan refugees are now housed. Those include the 14 locations spread across the Middle East and Europe that are the destinations of flights leaving Kabul.
In a separate statement to Coffee or Die, State Department officials conceded that diplomatic and military crews were scrambling to stand up multiple "transit points" overseas to better "alleviate bottlenecks while undertaking security screening."
They pointed to the Middle Eastern country of Qatar, where US officials have processed 20,000 refugees and "hundreds of US citizens" before jetting them to the United States, Germany, and Italy for further screening.
Many of the refugees are leaving on commercial planes provided by Qatar Airways, helping US officials speed the departures, with evacuees now lodged in Doha for only a "few days."
"We are working closely to improve conditions on the ground in Qatar, such as bringing in air-conditioning units, improving sanitation, expanding accommodations, increasing supplies," according to the statement.
And the wave of refugees hasn't crested yet.
Pentagon officials reported 37 US Air Force C-17s and five C-130 aircraft evacuated 19,000 people Wednesday from Kabul's airport, with an average of one flight every 39 minutes.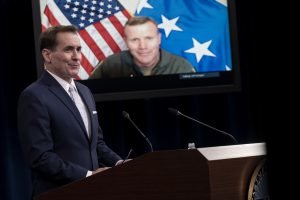 During a Wednesday briefing with Pentagon reporters, Air Force Gen. Tod D. Wolters, the commander of all US forces in Europe, predicted the massive airlift would "plateau" over the next 48 hours, with jets cleared to land around the clock at eight sites in Germany, Spain, Italy, and Kosovo.
Wolters told the reporters that operations had gone smoothly, with no security incidents and few medical problems.
Of the more than 7,000 refugees flown to Germany's Ramstein Air Base, fewer than 25 required extra medical care, he said.
In his afternoon briefing with reporters, Secretary of State Antony Blinken focused on the far smaller number of Americans trying to flee Afghanistan.
Blinken estimated that about 6,000 American civilians were trapped in Afghanistan when Taliban forces overran Kabul. He said 4,500 had been evacuated over the past 10 days, and state officials were "aggressively reaching out" to rescue the rest.
The White House wants to halt the airlift on Aug. 31, capping two decades of war in Afghanistan.
But Blinken assured reporters that there was "no deadline" for repatriating Americans and their Afghan helpers after the end of the month.
Read Next: