When US Coast Guard MH-60T Jayhawk co-pilot Lt. Cmdr. Ted Borny donned his night vision goggles, he expected cool but clear conditions for his crew's short March 25 rescue flight to Alaska's Afognak Island.
Instead, they flew into a "wall of white," he told Coffee or Die Magazine. It was a vast levee of fog that seemed to stretch from the black ceiling of night to the darker bay below.
US Coast Guard Sector Anchorage watchstanders had scrambled the Air Station Kodiak crew at roughly 3:45 a.m. after receiving an emergency call that two boys, one 14 years old and the other 10, had been found unconscious inside an enclosed all-terrain vehicle. Their father suspected carbon monoxide poisoning from an exhaust leak.
The dad had brought the boys back to an Afognak Island cabin, where they both regained consciousness, but he was concerned about the older boy experiencing lasting effects from the toxic gas.
"I can't overestimate how remote of a place they live," Borny said, adding that the island's entire settlement is dominated by "a couple of cabins" about 25 nautical miles from Kodiak.
Although the crew got a preflight briefing that predicted good weather, Borny said he "should've known better, 'cause I've never had a straightforward and easy case since I've been up here."
Borny had first arrived at the air station in August.
Thirty minutes after the SAR alarm on March 25, Borny and pilot Lt. Cmdr. Nick Hazlett were in the air, carrying flight mechanic Aviation Maintenance Technician 2nd Class Justin Nicol and rescue swimmer Aviation Survival Technician 1st Class Mike Hernon.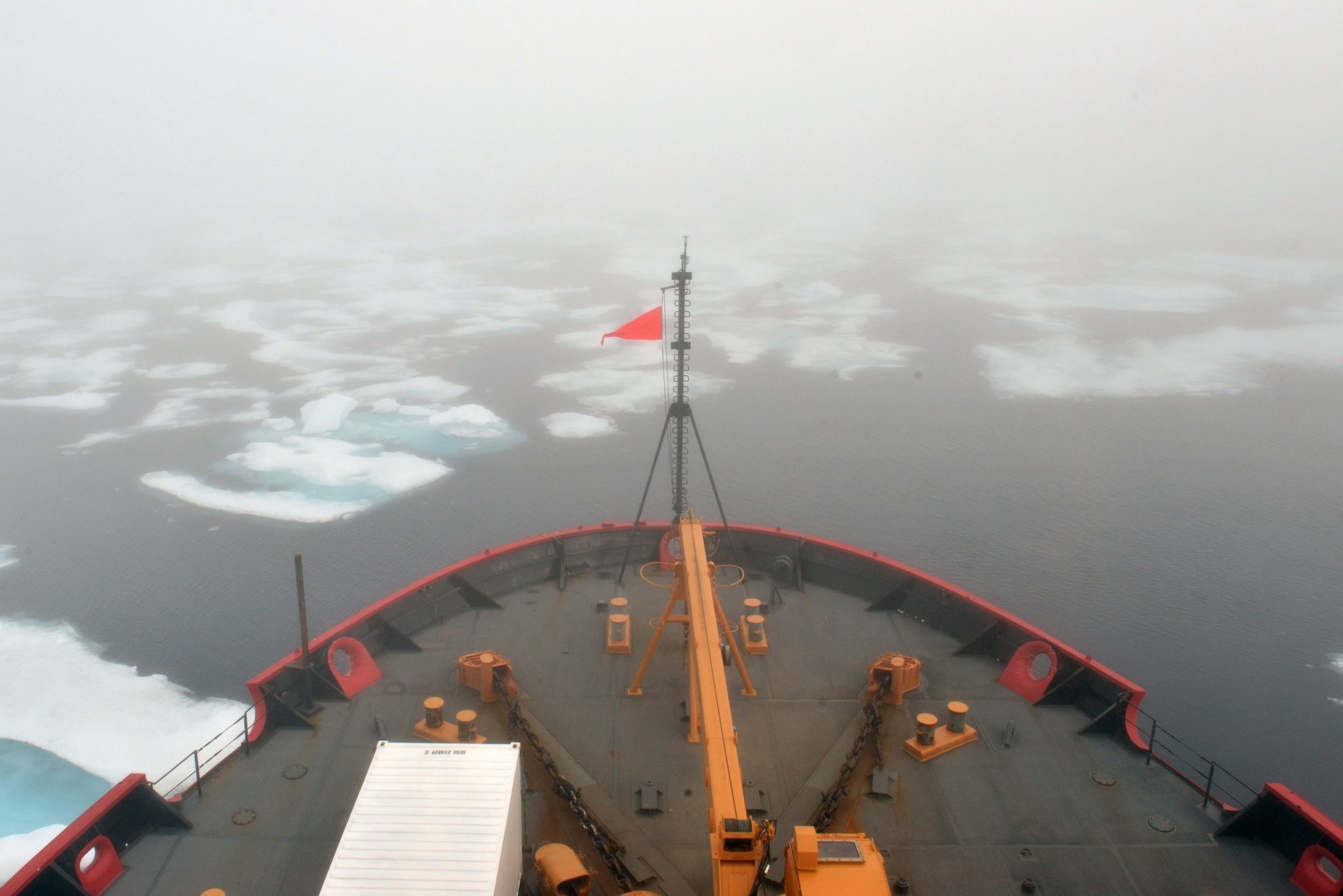 They were 5 nautical miles from the island when up loomed "nasty, nasty fog," Borny said. The crew decided to at least keep their eyes on the ocean. They went down to 300 feet.
"The scary thing as a pilot is you only have a couple of seconds to react at that point. At 300 feet, you're seconds away from impact if something went wrong, or basically horribly wrong," Borny told Coffee or Die.
They flew over the shore without crashing, but now they had to decide whether they'd land on an island without a runway or hoist the sick boy up to the helicopter.
The father had already thought about all that. He was on a marine radio, talking to watchstanders at Air Station Kodiak. The dad told them he'd used a utility vehicle to construct a "little snow helipad," Borny said.
The family also flashed the lights on the vehicle near the helipad so the Coast Guard crew could easily spot their location.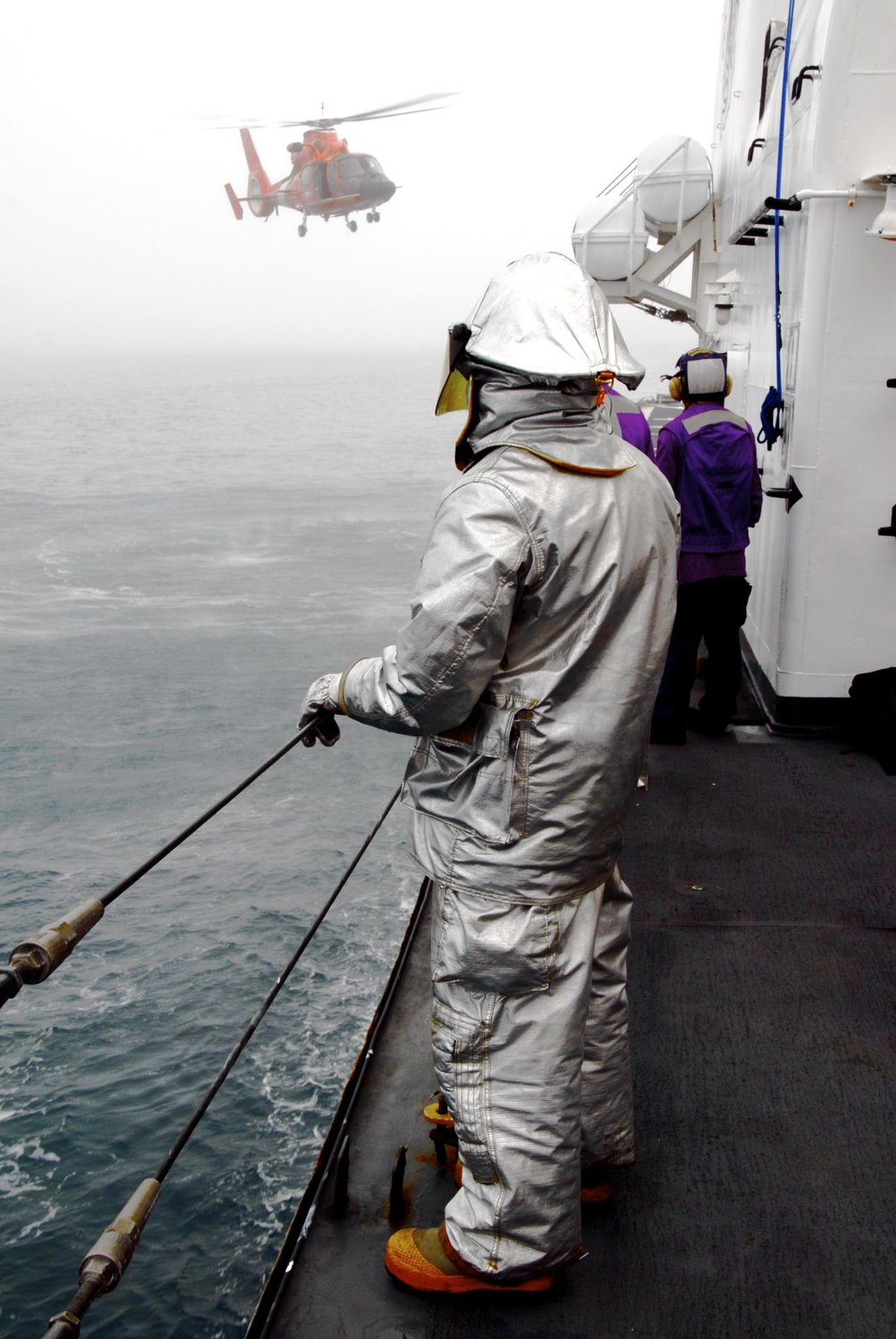 The Jayhawk landed, and the crew's rescue swimmer, Hernon, rushed to the 14-year-old boy. Hernon gave him oxygen and assessed him for the journey to Kodiak. And then Hernon, the father, and his son boarded the helicopter.
Kodiak watchstanders made sure that emergency medical personnel were standing by at the ramp to transfer the boy to the hospital. The entire mission wrapped up in under two hours.
The brutal weather encountered by the Jayhawk rescue crew over a remote stretch of ocean is why the US Coast Guard tries to send personnel to Alaska on their second tours. Borny served in Traverse City, Michigan, before he got orders to go north.
"If you're straight out of flight school, they won't send you up here just because they like folks to have a little bit more experience before they kind of get up here and get into some of the more extreme weather and some more extreme cases," Borny said.
Read Next: