A brutal attack on civilians in Nigeria over the weekend, which security officials say was likely carried out by the Islamist extremist group Boko Haram, highlights the continued need for US counterterrorism support among America's West African partners.
"We've seen the reporting of the ongoing violence in Nigeria and condemn the loss of life," Nicole Kirschmann, West Africa media chief for US Africa Command, told Coffee or Die Magazine in an email. "US Africa Command's core mission remains one of helping to strengthen partner defense capabilities so that violent extremist attacks, like Saturday's attack by Boko Haram, can be combatted."
Armed militants on motorcycles struck the Nigerian village of Koshobe on Saturday. The assailants attacked rice farmers and killed many by slitting their throats. No group has claimed responsibility for the attack, but defense experts say Boko Haram is almost certainly responsible.
The United Nations amended an earlier statement that said 110 civilians had been killed, estimating that "tens of civilians were ruthlessly killed and many others were wounded" in the "brutal" assault. Local pro-government militia leaders said at least 43 bodies had been found, with more people missing. Some civilians, including women, were reportedly abducted in the attack.
Nigeria's president, Muhammadu Buhari, called Saturday's attack "insane."
"The entire country is hurt by these senseless killings. My thoughts are with their families in this time of grief. May their souls rest in peace," Buhari said in a statement.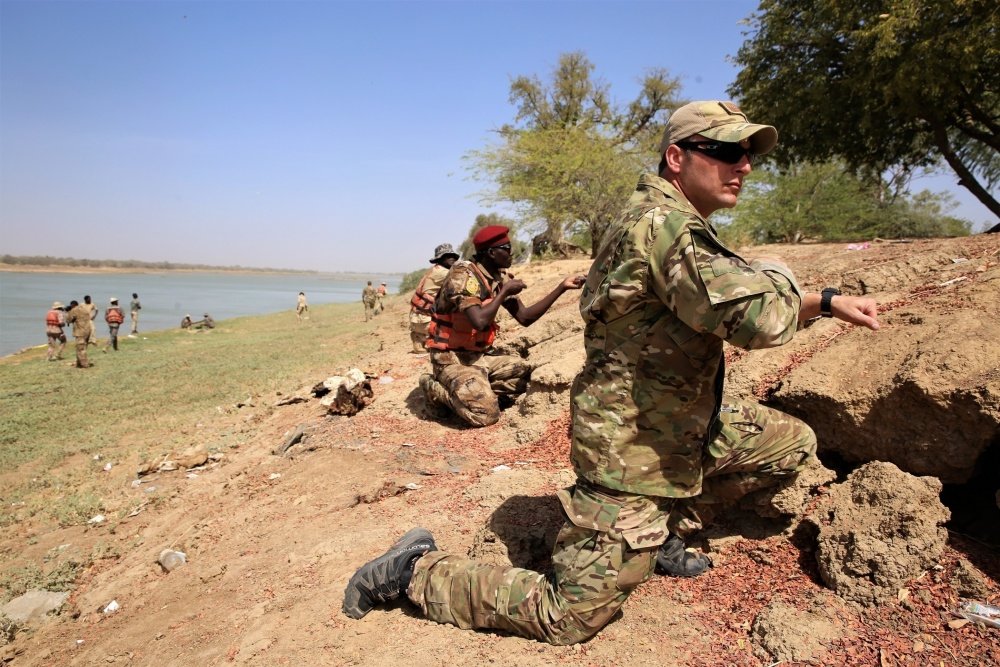 Some 25 Islamist militant groups operate across Africa, according to the US Department of Defense. Due to the widespread terrorist threat, US counterterrorism efforts continue in force across the continent. In West Africa, US Africa Command supports the security programs of partner nations that "reflect US interests" — primarily through military-to-military activities and assistance programs, Kirschmann explained.
"Specifically, AFRICOM works with Nigeria and also with a number of multinational organizations including G5 Sahel Joint Force, France's Operation Barkhane, and the Multinational Joint Task Force (MNJTF) to combat violent extremist activity in West Africa, to include Boko Haram," Kirschmann told Coffee or Die Magazine.
In a move to reinforce American military influence on the African continent, and to counter the rising terrorist threat, the US established a new unified combatant command in 2007 — US Africa Command, or AFRICOM, based in Stuttgart, Germany. Today, the US military maintains a broad, if somewhat quiet, military presence in Africa, comprising some 6,000 Department of Defense personnel. Notably, the US military has supported a coalition of African countries in the embattled Sahel region, stretching more than 3,000 miles across Africa, from the Atlantic in the west through Sudan in the east.
Headquartered in Nouakchott, Mauritania, the G5 Sahel Joint Force comprises military forces from five countries — Burkina Faso, Chad, Mali, Mauritania, and Niger — that are engaged in counterterrorism operations across the Sahel region.
"US military funding to the G5 Sahel Joint Force provides equipment, training, and advisory support to allow G5 members to operate, protect, and maintain mobile infantry forces in their fight against violent extremist groups in the region," Kirschmann said. "We also have a liaison officer stationed at the G5 Sahel Joint Force Headquarters."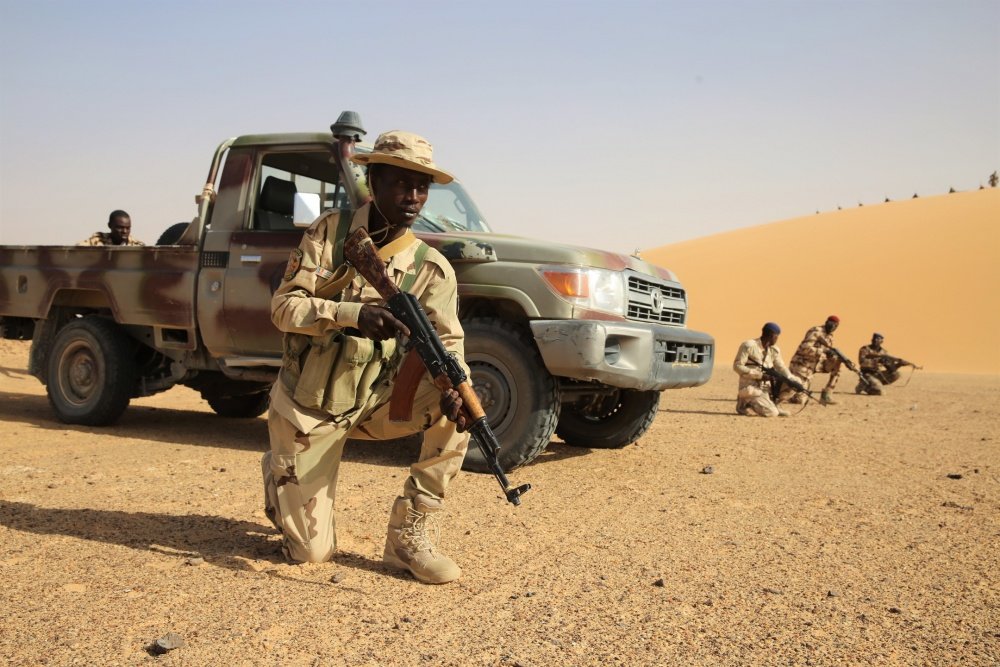 A UN-backed initiative that dates back to 2017, the G5 Sahel Joint Force comprises about 5,000 soldiers divided into seven battalions, and is supported by the European Union, the African Union, and the US. The Joint Force's missions include combating counterterrorism, transnational organized crime, and trafficking in the Sahel — a region that has seen an increase in violence since 2017, according to US Africa Command.
Headquartered in N'Djamena, Chad, the Multinational Joint Task Force was established in 2015 to defeat Boko Haram. The task force includes military units from Benin, Cameroon, Chad, Niger, and Nigeria.
Nigerian government forces have been at war with Boko Haram, as well as its ISIS-linked splinter, the Islamic State West Africa Province (ISWAP), since 2009. The conflict in Nigeria has killed some 36,000 people and displaced a further 2 million since 2009.
France has also taken a lead role in assisting African countries in the Sahel to combat terrorism, with some 5,100 troops deployed to North Africa, primarily in Mali, as part of an ongoing counterterrorism mission called Operation Barkhane. Since its inception in 2014, the French operation has reportedly killed more than 600 terrorists in Africa's Sahel region. About 50 French military personnel died during those missions.
Northern Mali fell under the control of terrorist groups in 2012, creating a lawless space akin to what Afghanistan was like prior to America's 2001 invasion. Recently, French operations in North Africa have targeted the al Qaeda-aligned Group to Support Islam and Muslims, or GSIM, Mali's most notorious militant jihadist group.
"Both bilaterally and within the framework of the United Nations, France is resolutely committed to the fight against terrorism in Mali and the Sahel alongside the joint G5 Sahel force, with Operation Barkhane," the Permanent Mission of France to the United Nations said in a statement posted to its website. "The aim is to enable the states of the region to guarantee their security autonomously in the long term."
Since 2017, the EU has provided about $304 million to support the G5 Sahel Joint Force.