Internet sleuths monitoring flight tracking websites Monday night appear to have picked up the movements of four Air Force Special Operations Command, or AFSOC, flights sent to evacuate the last American diplomats from Ukraine.
According to flight tracking services, the Air Force MC-130J Commando IIs, call signs Raggy 81 and Raggy 82, and a pair of CV-22B Ospreys, flying as Pyro 41 and Pyro 42, first appeared on flight trackers Feb. 21 at approximately 4 p.m. Eastern in the US, or 10 p.m. in Poland. The flights were first reported by The Aviationist, a military aviation website.
They headed to the Polish border, where the Ospreys disappeared off the systems before reappearing later, while larger MC-130s waited — a pattern that fits with a quick, covert flight across the border into Ukraine to pick up American diplomats.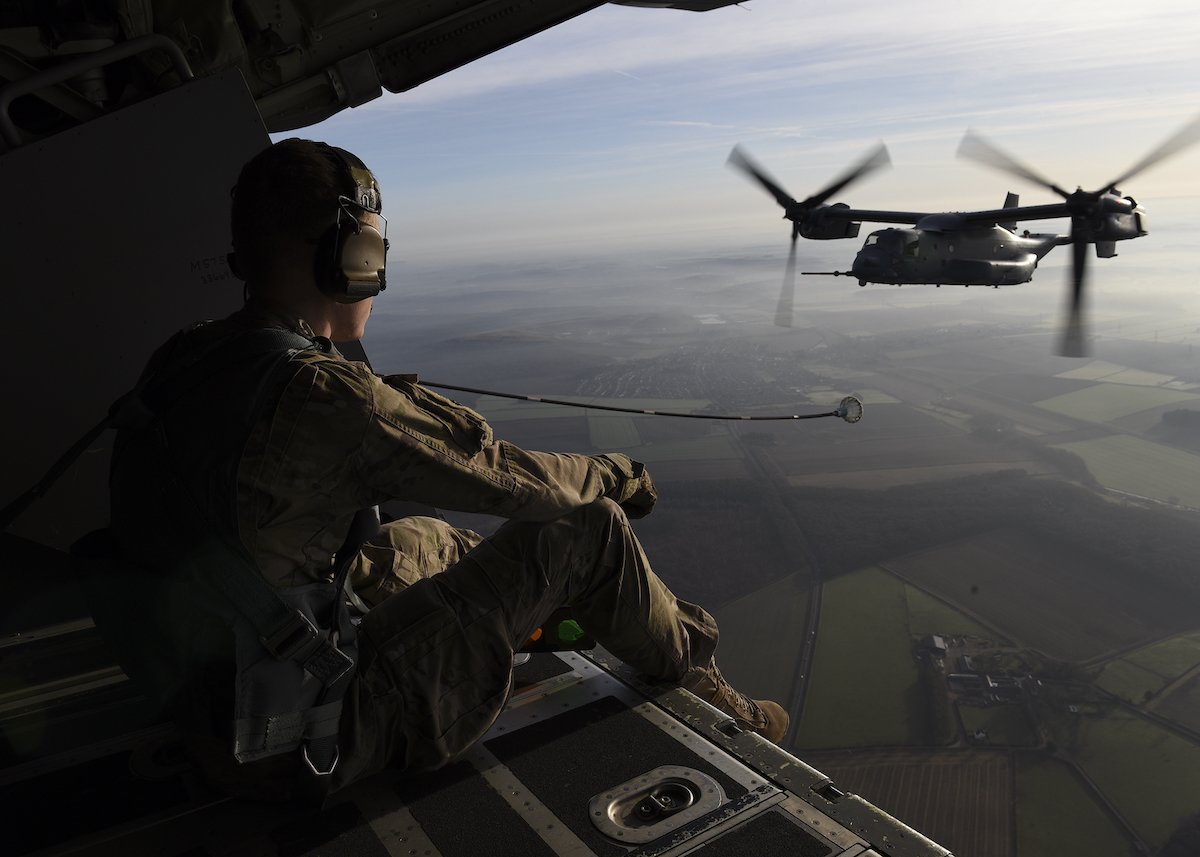 The State Department confirmed late Monday that all US diplomats had left Ukraine, which a spokesperson for US European Command confirmed to CNN. An Air Force Special Operations Command spokesperson told Coffee or Die Magazine that due to operational concerns and the geopolitical environment, it was "not safe to discuss the deployment of any AFSOC resources." But AFSOC Ospreys specialize in conducting long-range infiltration missions and frequently train for civilian evacuation missions. MC-130s fly a variety of special operations missions, including as in-flight refuelers for helicopters, including Ospreys.
According to flight trackers, the four aircraft flew together from Poland's Powidz Air Base to the Ukraine border, then appeared to separate. The MC-130s held their position outside Ukraine, according to The Aviationist, while the two Ospreys disappeared. The disappearance from the flight tracking site almost certainly means the Ospreys crossed the border into Ukraine.
Flight tracking sites like FlightRadar24 and FlightAware follow flights around the world in real time using the publicly available information from aircraft transponders. Transponders — which are equipped to nearly every plane on earth — are beacons that broadcast basic information about a flight, including call sign, altitude, and navigational information. Transponders are primarily used by air traffic controllers to track and direct planes, and by onboard systems to avoid collisions.
But flight tracking websites with access to transponder networks allow anyone with an internet connection to follow flights online, including military flights using the transponders.
US military planes fly with transponders on for most flights but turn them off for combat missions. The pattern of the Air Force flights Monday fits with standard flying practices: the four planes flew with transponders on in peaceful, ally-controlled and relatively busy Polish airspace. When the Ospreys appeared ready to duck into Ukrainian airspace, the pilots flipped them off.
They reappeared later back in Polish airspace.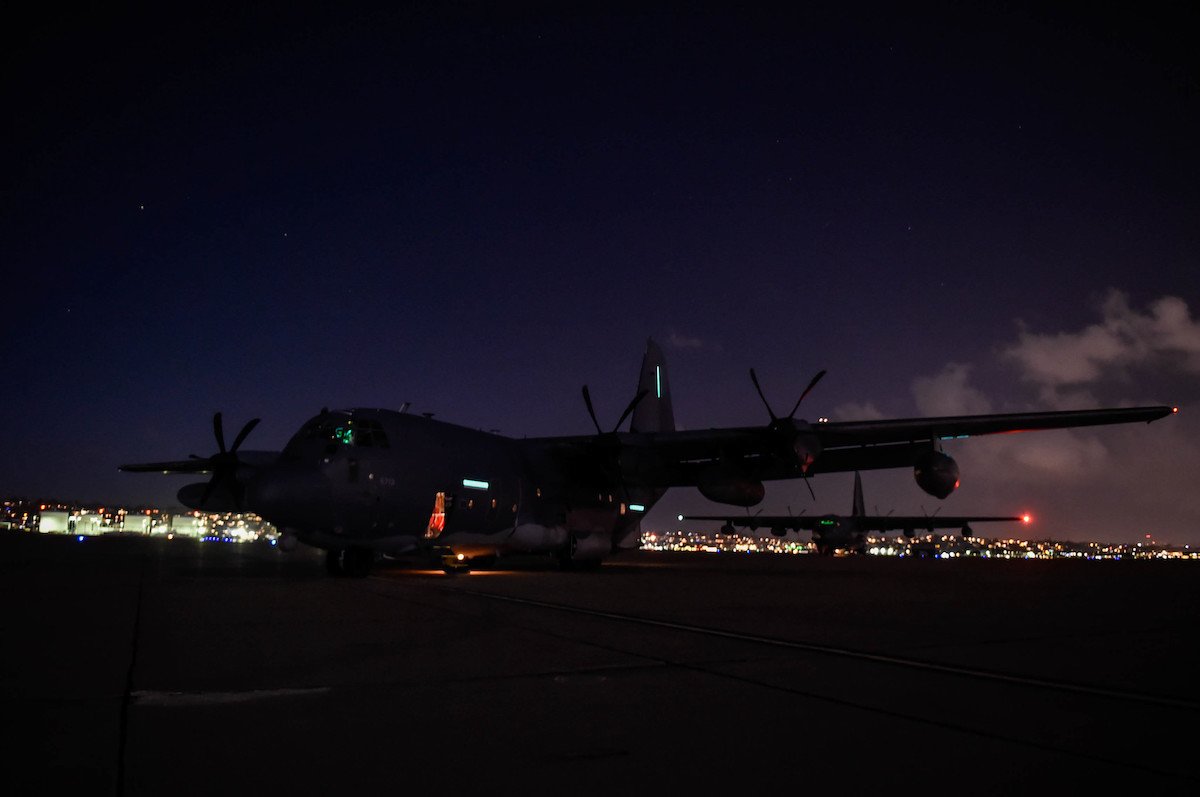 A tweet from military aircraft tracking account Aircraft Spots reported the same findings.
The Ospreys disappeared just across the border from Lviv, where, the State Department confirmed last week, US Embassy staff in Kyiv have been temporarily relocating.
Fears of war in Europe climbed higher Monday after Russian President Vladimir Putin formally recognized two Russian-occupied territories in eastern Ukraine as independent states, Coffee or Die Magazine's Nolan Peterson reported. In addition, Putin ordered military forces to deploy to the territories for "peacekeeping functions."
In response to Putin's continued escalation, President Joe Biden announced Tuesday a slew of sanctions against Russian financial institutions.
Meanwhile, NATO Secretary-General Jens Stoltenberg called Putin's actions "the most dangerous moment in European security for a generation," at a NATO-Ukraine Commission meeting in Brussels Tuesday. Stoltenberg said NATO will take whatever measures are necessary to protect allied nations, noting the thousands of troops that have deployed to Europe and more than 100 jets on high alert and over 120 allied ships at sea.
Read Next: