United States Air Force brass have long sought to replace the beloved A-10 Thunderbolt II. However, they've faced significant pushback from Congress, as well as from combat veterans who've seen firsthand just how valuable the bird is.
The A-10 is near and dear to the hearts of many Global War on Terror ground pounders for its efficiency at turning bad guys into lasagna while simultaneously causing confusing yet understandable erections with every BRRRRT of its 30mm Gatling gun.
It's called a Freedom Boner, and it's okay.
Now, after a series of tests and trials, the Air Force may finally get a replacement for the A-10, although it may not be one that it wanted.
Last week, Congress agreed to replace the A-10 with any aircraft capable of out-performing it in a strict series of close-air-support tests and trials. Many aircraft were submitted and tested, with the clear winner being the United States Army's submission of an infantryman partially duct-taped to a predator drone.
The Army's submission consisted of one (lightly used) US Army infantryman secured to an MQ-1 Predator Drone via three-fourths of a roll of duct tape. The infantryman was armed with two M16s, a bayonet, and one cargo pocket full of M67 frag grenades.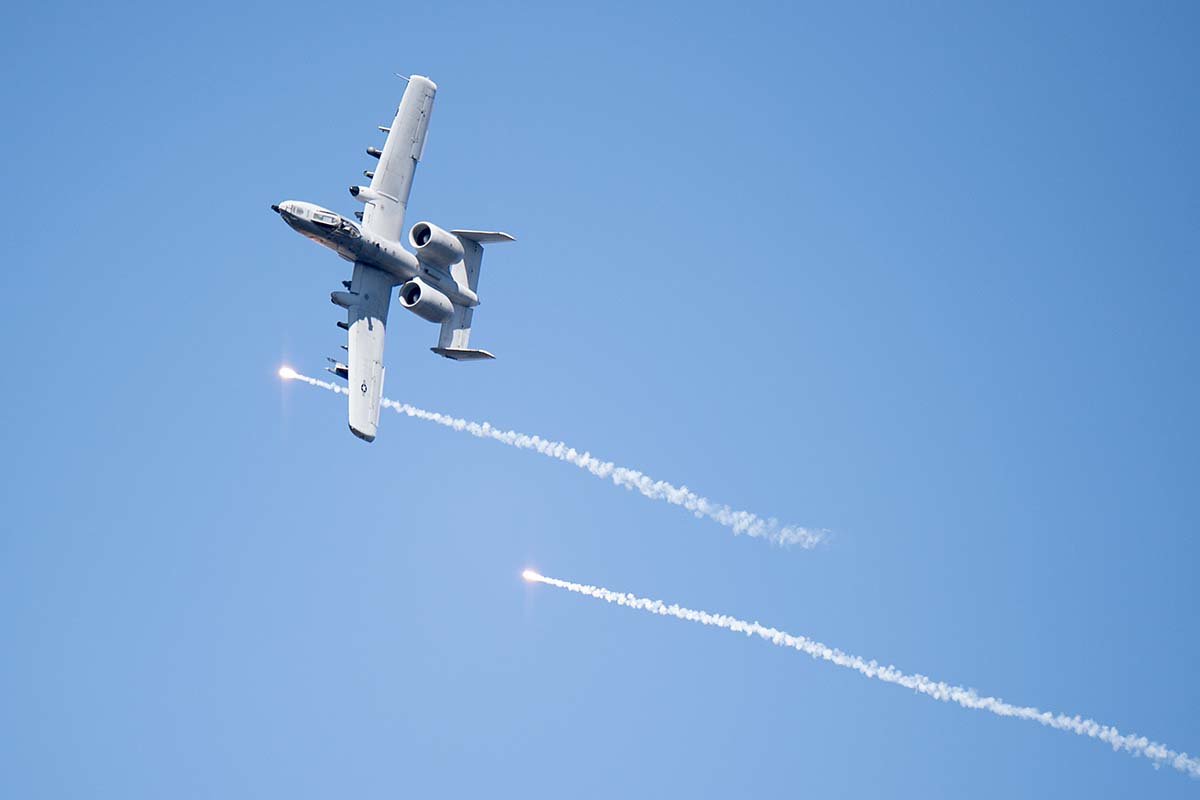 When engaged by simulated anti-aircraft missiles, the infantryman tossed some shredded fiberglass insulation he had in his pocket for some reason to serve as chaff against the radar-guided missiles. When engaged by heat-seeking missiles, the grunt simply lit up an entire pack of Marlboro Menthol 100s and threw them in the air. Both unconventional techniques proved to be highly effective.
The infantryman outperformed every other aircraft during its anti-personnel test, killing nine out of the 10 simulated ground targets with direct fire from his M16s and hitting the 10th target with a Gatorade bottle full of tobacco spit. The infantryman also managed to eliminate an entire mortar team with his bayonet — we're not sure how. During the anti-armor test, the infantryman was able to destroy two tanks by accurately throwing frag grenades down their barrels using a distinct "Beer Pong" technique.
Following congressional approval, the Air Force reluctantly accepted the infantryman duct-taped to a drone as a replacement for the A-10 and insisted that they do not regret trying so hard to replace one of the only things in the United States military that worked like it was supposed to. Air Force brass plan on standing up several Infantry Predator Wings just as soon as they find cages strong enough to contain the infantrymen.
---
Satire Disclaimer: This is a work of fiction. It's not real. The events depicted in this article did not actually happen, and the Air Force did not replace the A-10 with an infantryman attached to a drone. Maybe someday.
Read Next: