April 2021 marks one year since the Air Force's first two F-35A Lightning II advanced stealth fighters arrived at Eielson Air Force Base in Alaska. Twenty-five of the Air Force's fifth-generation fighters are now at Eielson, part of the service's overall plan to turn Alaska into a "fifth-gen powerhouse," according to an Air Force press release.
"We have come a long way since the arrival of the first aircraft in April 2020 to now," Air Force Maj. Jarod DiGeorge of the 354th Fighter Wing said in the release. "Flying 24 sorties in one day barely eight months after first wheels down at Eielson. We are currently on track to achieve initial combat capability this spring and full combat capability next winter."
Former Secretary of the Air Force Deborah Lee James issued a 2016 "record of decision," effectively establishing Eielson as the home for the service's Alaska-based F-35s. Additionally, the measure reactivated the 354th Fighter Wing and placed it at Eielson. The wing is slated to receive 54 F-35As in total and is on track to reach full capacity by March 2022.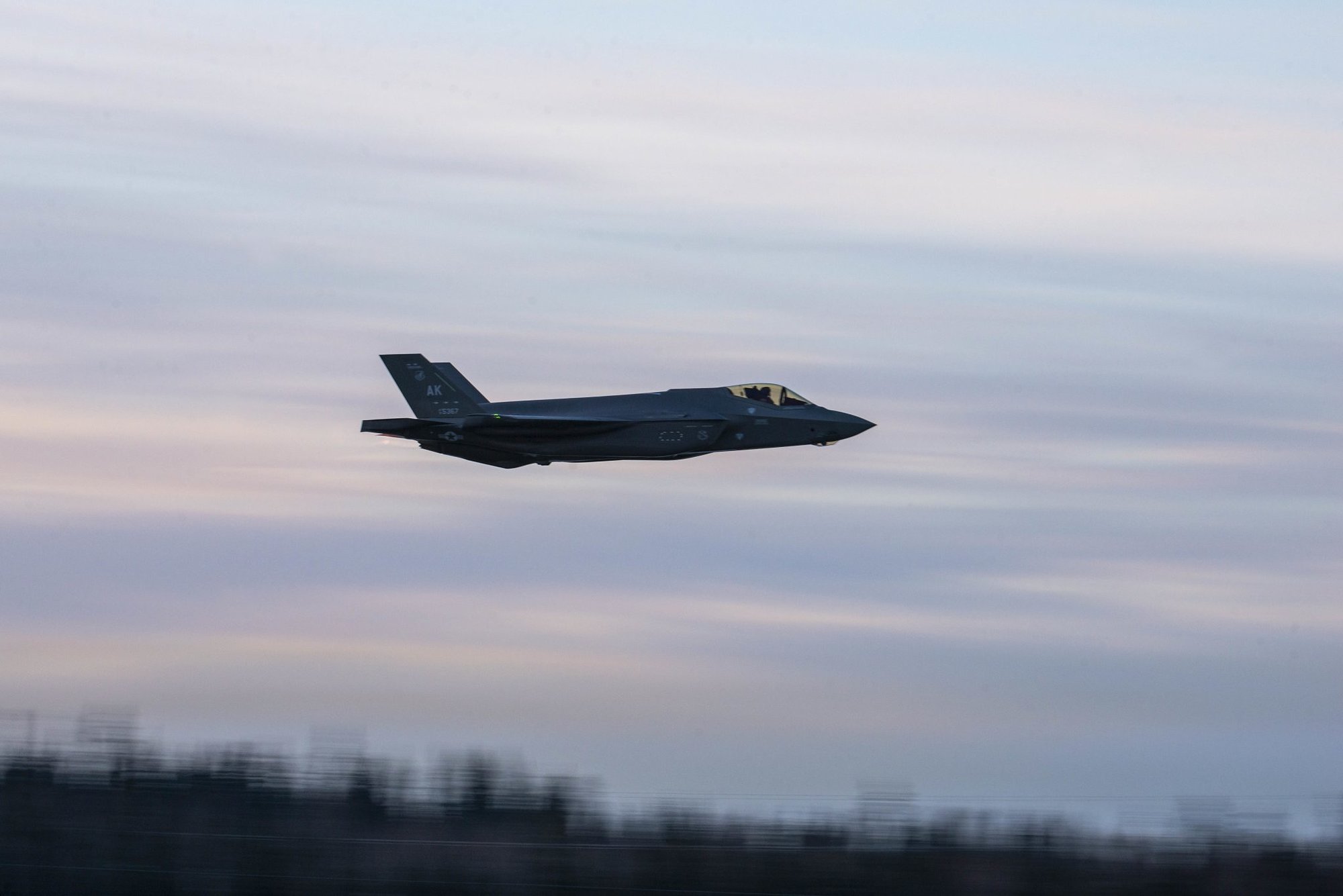 A strong deterrent in Alaska is quickly becoming a focal point of a renewed "great power competition" between China, Russia, and the US. In January 2018, Beijing's so-called Polar Silk Road Arctic strategy declared China to be a "near-Arctic state" — even though China's nearest territory to the Arctic is some 900 miles away. Additionally, Moscow and Beijing have agreed to connect the Northern Sea Route, claimed by Russia, with China's Maritime Silk Road.
By 2022, Alaska will be one of most heavily defended airspaces on earth. When Eielson's F-35 fleet is at full strength, Alaska will have more of America's advanced, fifth-generation fighters than any other US state.
"America cannot afford to fall behind as other nations devote resources to the Arctic region to secure their national interests. America's very real interests in the Arctic will only increase in the years to come," authors Luke Coffey and Daniel Kochis wrote in a March 2020 report for The Heritage Foundation.
As Eielson AFB gets more F-35As, it gets closer to being fully combat capable. "It allows our aircrew to be able to train realistically without limitations and to accomplish their specific airborne requirements to be fully proficient in the mission and fly at a combat mission ready rate," DiGeorge said. "Each and every aircraft we receive is also a projection of the wing's airpower and furthers our ability to strike in a moment's notice."
Read Next: