The US Air Force released a new artist's rendering of the highly anticipated B-21 Raider stealth bomber Tuesday, using Edwards Air Force Base in California as the backdrop.
Few details or renderings have been released since the military announced in 2015 it had picked Northrop Grumman to build the aircraft. The B-21 Raiders are intended to replace the B-1 Lancer and B-2 Spirit bombers in the Air Force's fleet. According to Northrop Grumman, the B-21 Raider is "designed to be long-range, highly survivable and capable of carrying a mix of conventional and nuclear ordnance."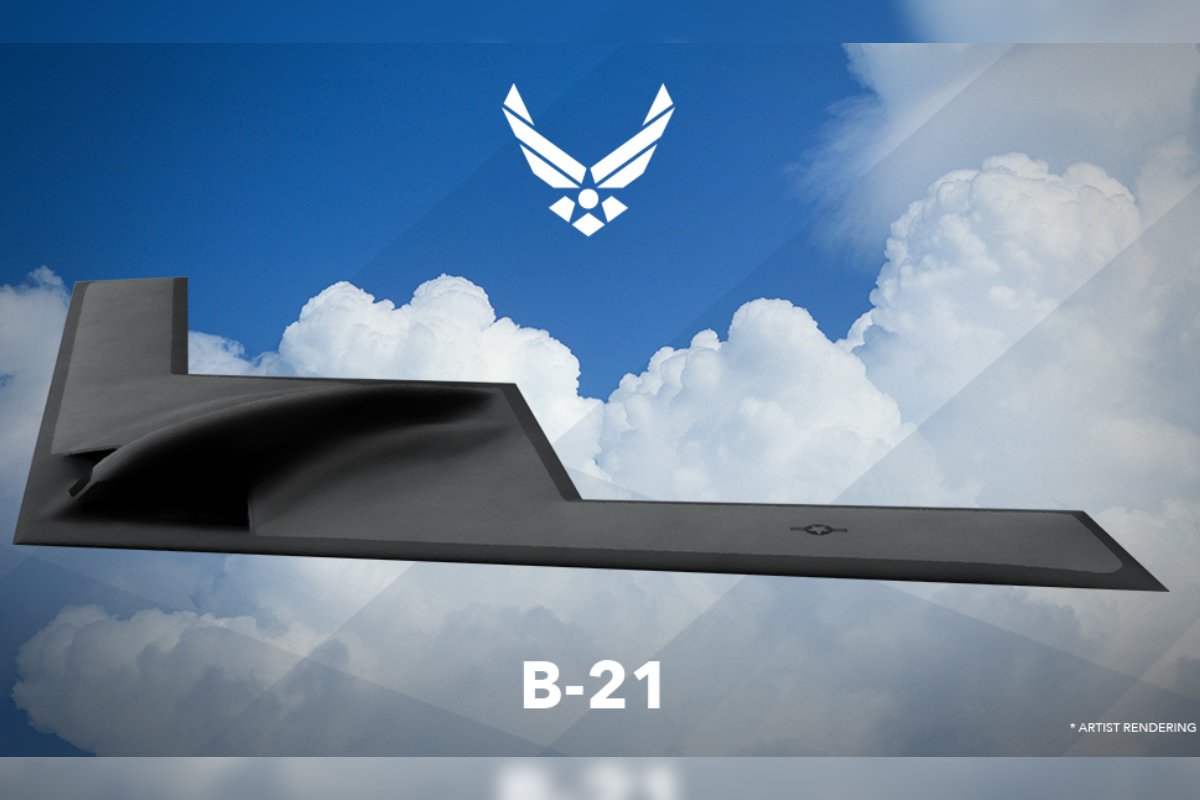 "Nuclear modernization is a top priority for the Department of Defense and the Air Force, and B-21 is key to that plan," Randall Walden, director of the Air Force Rapid Capabilities Office, said in a statement. "The built-in feature of open systems architecture on the B-21 makes the bomber effective as the threat environment evolves. This aircraft design approach sets the nation on the right path to ensuring America's enduring airpower capability."
Edwards AFB will host all flight and ground testing for the B-21, according to a statement from the Air Force. Initial testing will happen after the bomber's first flight, which is currently expected to happen in mid-2022, Air Force Magazine reported, a delay from the previous December 2021 liftoff goal.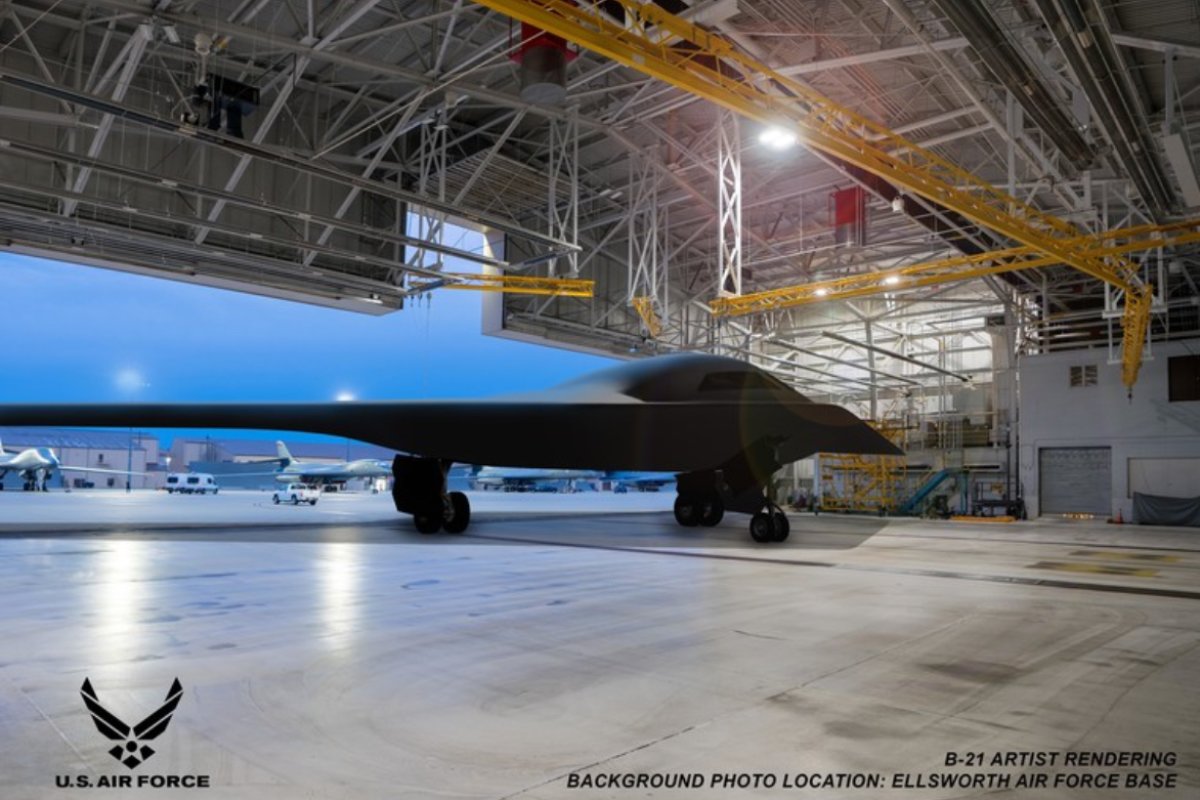 Ellsworth Air Force Base in South Dakota is slated to be the first operational base to receive B-21s sometime in the mid-2020s, according to the Air Force.
The B-21 comes with an average procurement unit cost of $639 million per plane, according to the Air Force. Officials have previously stated plans to buy 145 of the aircraft.
Artist renderings over the past few years have shown the stealth bomber floating serenely over cumulus clouds and inserted into hangars at Ellsworth AFB, Whiteman AFB in Missouri, and Dyess AFB in Texas.
Read Next: 1st Marine F-35C Squadron Is Now Fully Operational